Focusing on the High End, Building a Creative Future | 3TREES Holds Shanghai Flagship Store Opening Ceremony & High-End Product Launch Conference
tags
External Wall Paint
June 13, 2020
3TREES Shanghai Flagship Store Opening Ceremony & High-end Product Launch Conference was Held
The grand ceremony was attended by 3TREES Group's Vice President Mi Li, General Manager for Retail Strategy Kuang Zhengsan and General Manager for Decoration Paint Liu Yuanxiu; Yu Jinggan, Master Artist and Executive President of the Residential Industry Branch of China Building Decoration Association; Red Star Macalline's Executive President Zhu Jiagui and General Manager for Shanghai Region Chen Lin; Gao Shaokang, Designer of 3TREES Flagship Store, General Manager of KL&K Design and famous designer. They cut the ribbon for the opening of 3TREES's Shanghai Flagship Store. ceremony. 3TREES dealers, representatives from our partners, the industry and the association, and friends from the media gathered and participated in the grand event at Red Star Macalline Zhenbei Store in Shanghai. More than 3,000 3TREES distributors watched the event live online.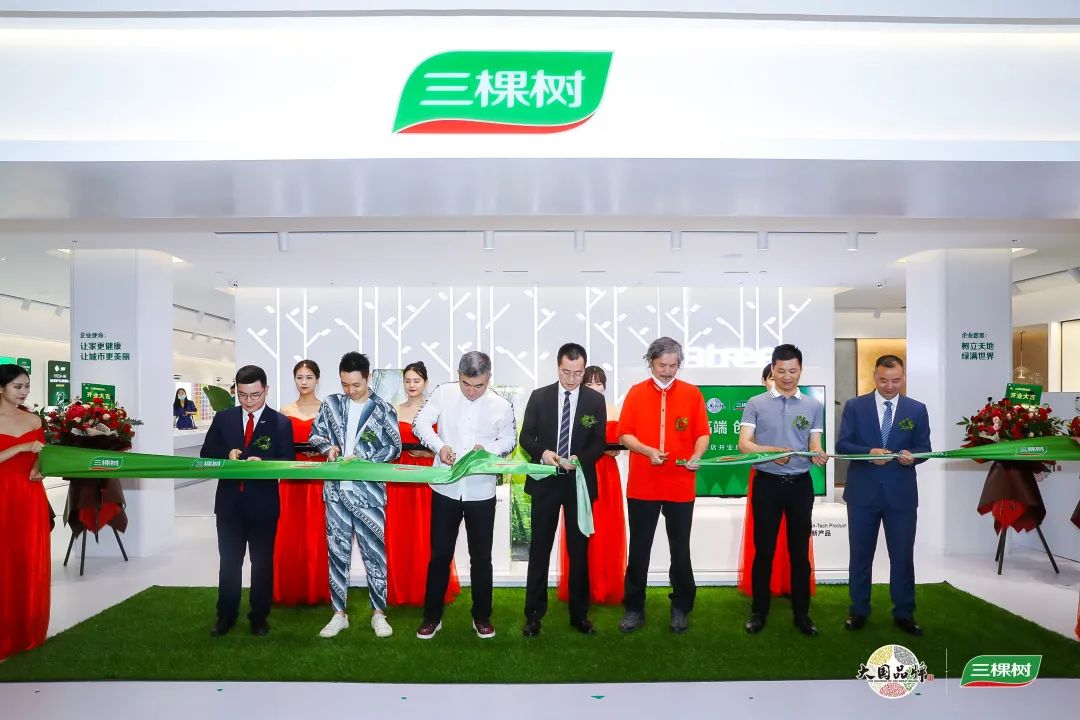 Yu Jinggan, Zhu Jiagui and Mi Li respectively addressed the product launch conference.
Yu Jinggan pointed out that 3TREES had launched more fashionable stores and new high-end products, injecting strong impetus into the post-COVID recovery of the industry. In recent years, 3TREES's product+service strategy had achieved remarkable results in product restructuring, industrial upgrading and brand rebuilding, bringing better experience to Chinese consumers, he said.
Zhu Jiagui said that the strong partnership between 3TREES and Red Star Macalline was built on the fit between their corporate philosophies and similar visions and missions brought the two companies together.
In his address, Mi Li stressed that 3TREES was an enterprise with the most beautiful aspiration, a strong sense of mission and a RMB100 billion dream, with every step witnessing its corporate dream and high-quality, leapfrog development.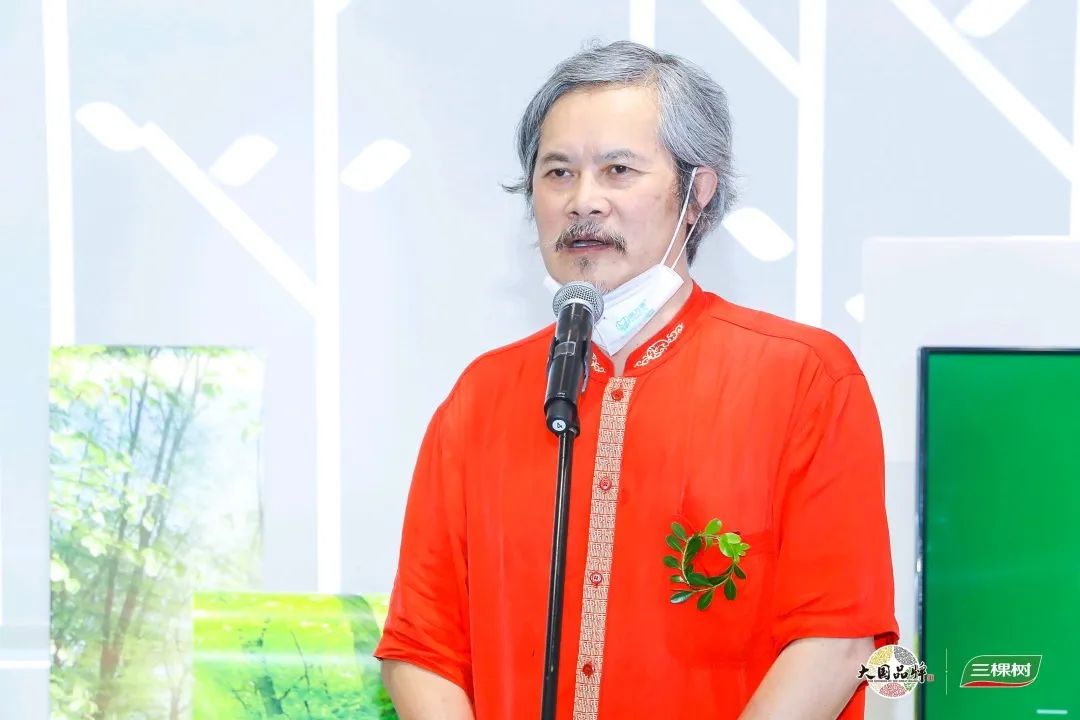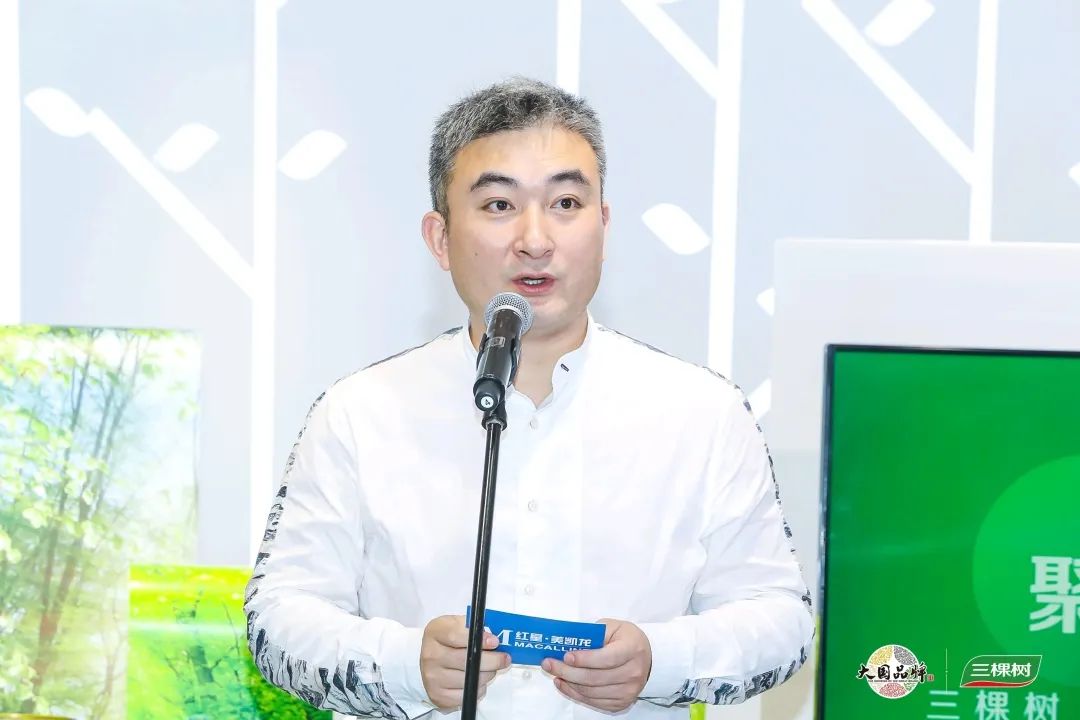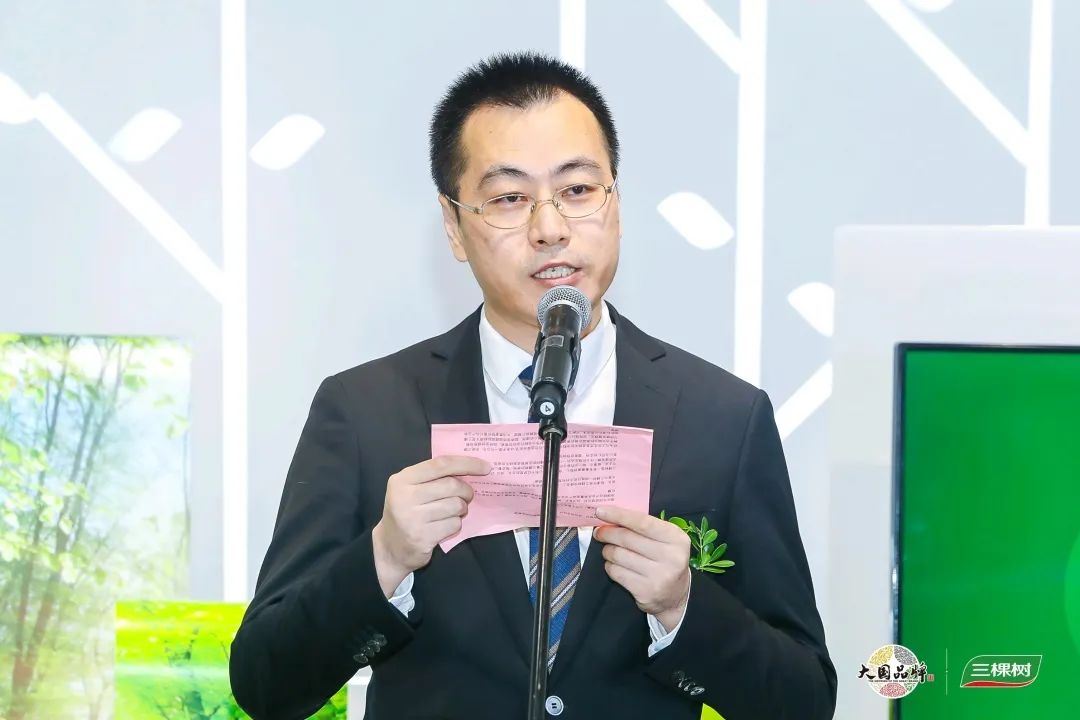 In the new high-end product launch session, four international supermodels showed four of 3TREES's cutting-edge products: 3TREES Fresh Breath Air Purification Paint, 3TREES BB Paint, 3TREES 360 Multi-Effect Anti-Bacterial & Anti-Viral Allround Wall Paint, and 3TREES 360 Anti-Formaldehyde Wall Paint. With great elegance and confidence, they put on an impressive display of 3TREES's natural, healthy, high-end and high-grade products, becoming a major highlight of the launch conference.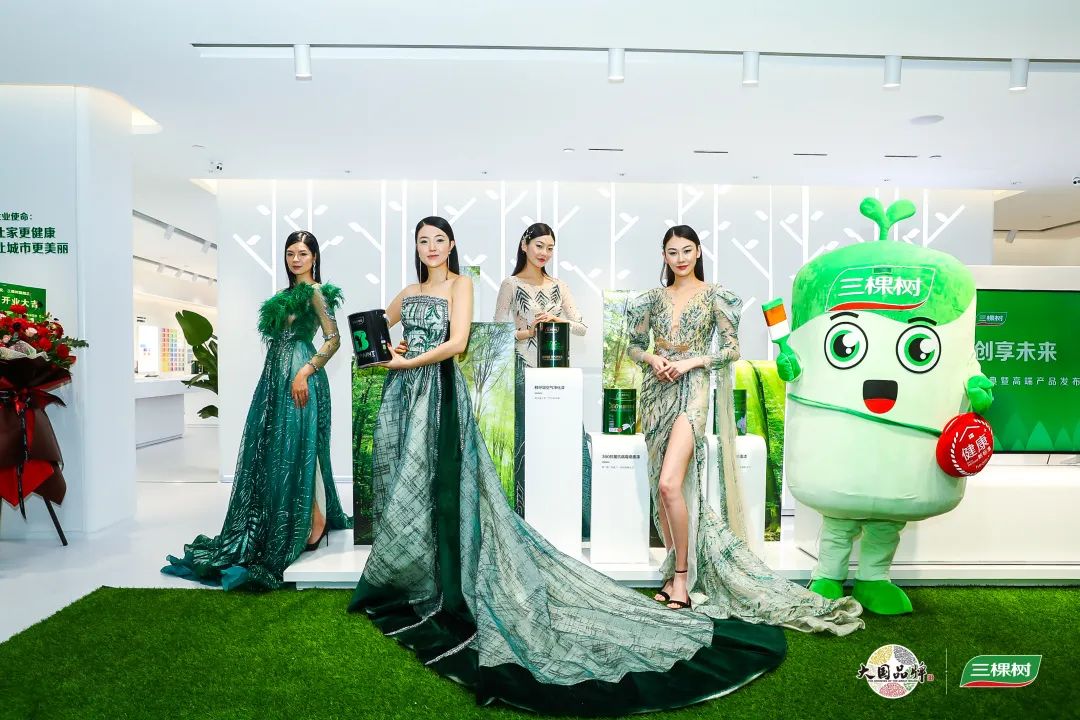 Subsequently, Liang Jianhe, Product Manager at 3TREES's Decorative Paint Division who holds a Ph.D. from the Department of Chemistry of Xiamen University, made a detailed introduction to 3TREES's pursuit, development and exploration of ultimate health and full-line odorless products, with focus on the innovative technologies, hi-tech elements and excellent performance of the newly launched products.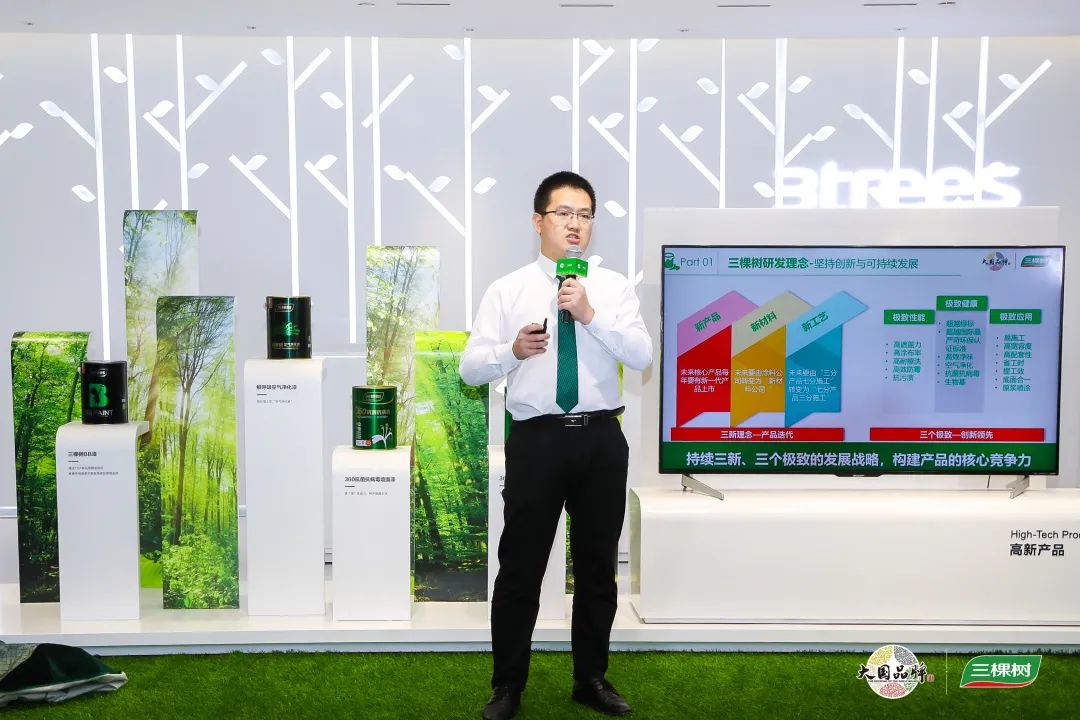 The four new products launched by 3TREES pinpointed technological upgrading on the solution of users' pain points, and brought cutting-edge technology into the refinement of home life scenarios. All the products performed well in improving home air quality and bacterial resistance, forming 3TREES's high-end product matrix and representing 3TREES's new breakthroughs in the home health field.
After the ribbon cutting ceremony, all the guests went into the flagship store to experience the new products. At the same time, 3TREES also broadcast the store live to its partners around the country.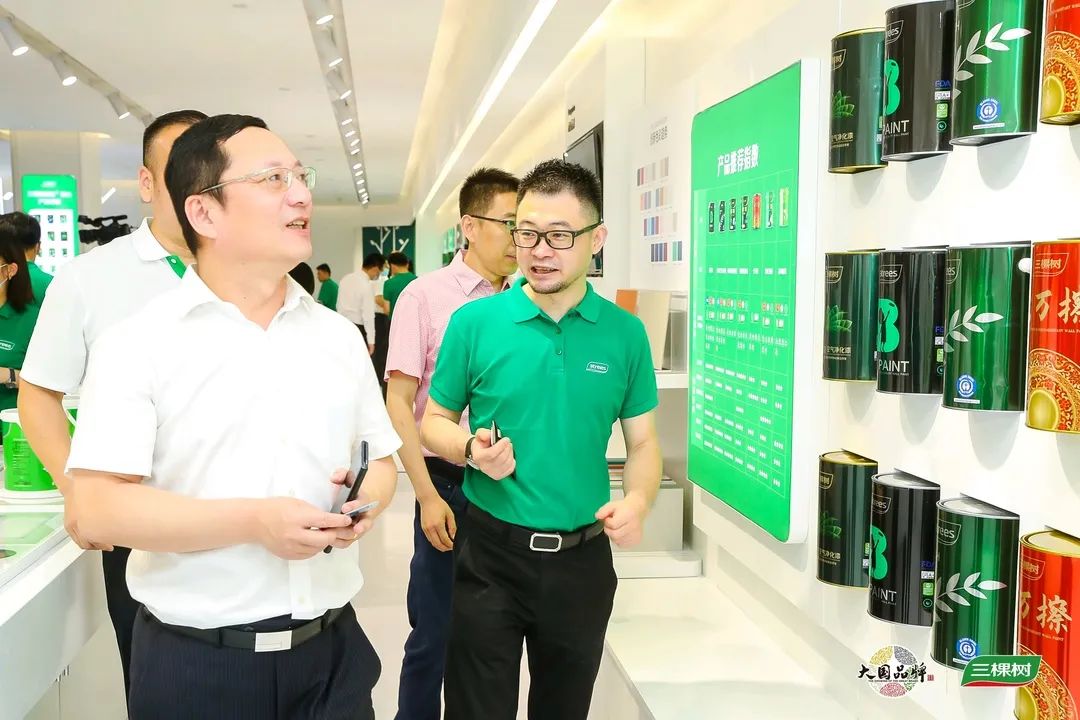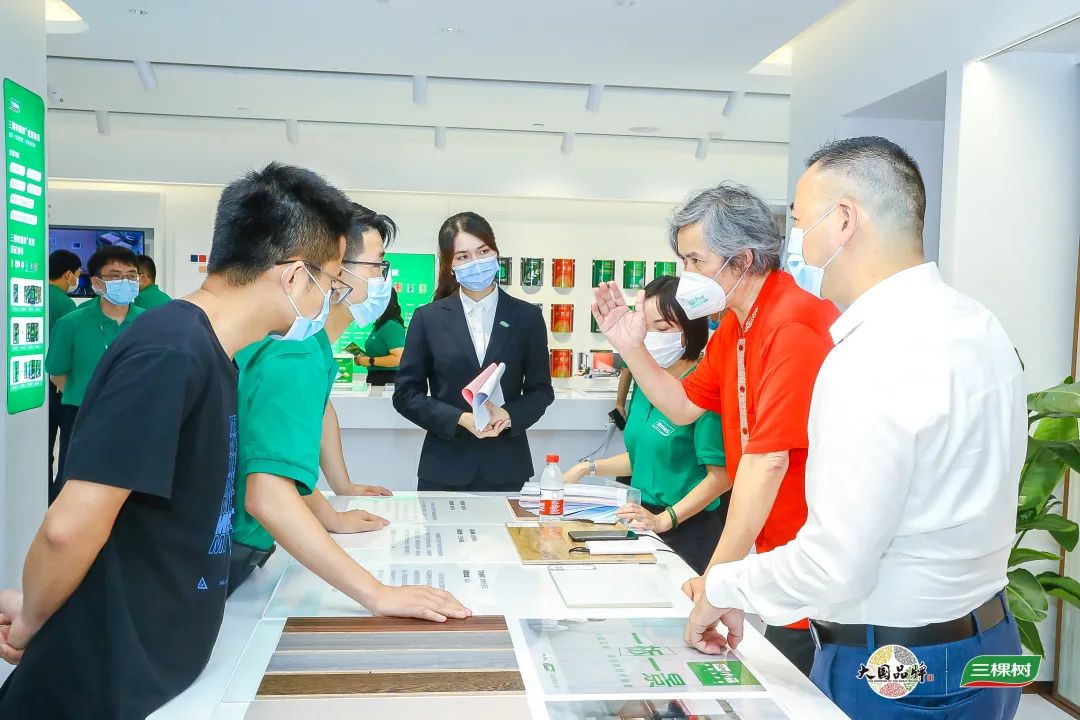 3TREES's newly opened flagship store in Shanghai is an integrated embodiment of its 6-in-1 system of high-end customized wall paint products and services. Its spatial layout presents full-featured retail elements, highlights the aesthetic design philosophy of ultimate environmental friendliness, health, simplicity and exquisiteness, which not only brings a superior one-stop shopping experience to consumers, but also creates an artistic living space that fascinates visitors.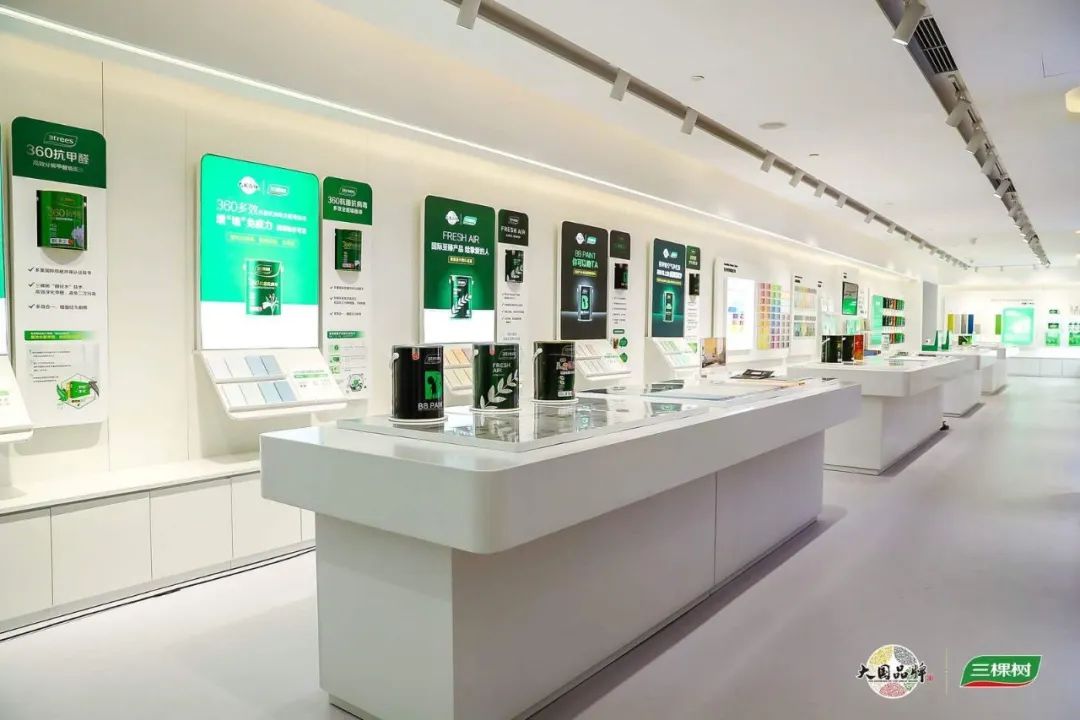 "Making homes healthier, cities more beautiful, and life better" is the responsibility of 3TREES as a great high-end Chinese paint brand. The opening of 3TREES's flagship store in Shanghai and the launch of four new high-end products are an important step in its transformation towards high-end new retail. It also marks a solid move to push forward the green and healthy development of the home furnishing industry.
In the future, 3TREES will adhere to its R&D philosophy of "Ultimate performance and application for ultimate health", be user-centric, achieve win-win results with its partners, build an eco-culture and a green brand, provide healthy products and touch-the-heart services, and strive to create a better life for all. It will also promote industry progress through reform and innovation, and realize the great dream of repaying the country through industry, supporting the earth and greening the world.