Green Exercising, Low-Carbon Life丨3TREES Spreads Positive Energy of "EGGWALKATHON"
2020.05.20
Category:
News
2020 marks the tenth anniversary of "EGGWALKATHON". To celebrate the occasion, 3TREES, the Shanghai United Foundation and fitness platform KEEP jointly launched an online charity challenge contest in an effort to continuously deepen the green and low-carbon charity cause. As this year's official green and low-carbon advocator for the event, 3TREES will unite with the Shanghai United Foundation to call for attention to carbon emissions in everyday life, carbon and plastic consumption reduction, low-carbon life and low-carbon exercising.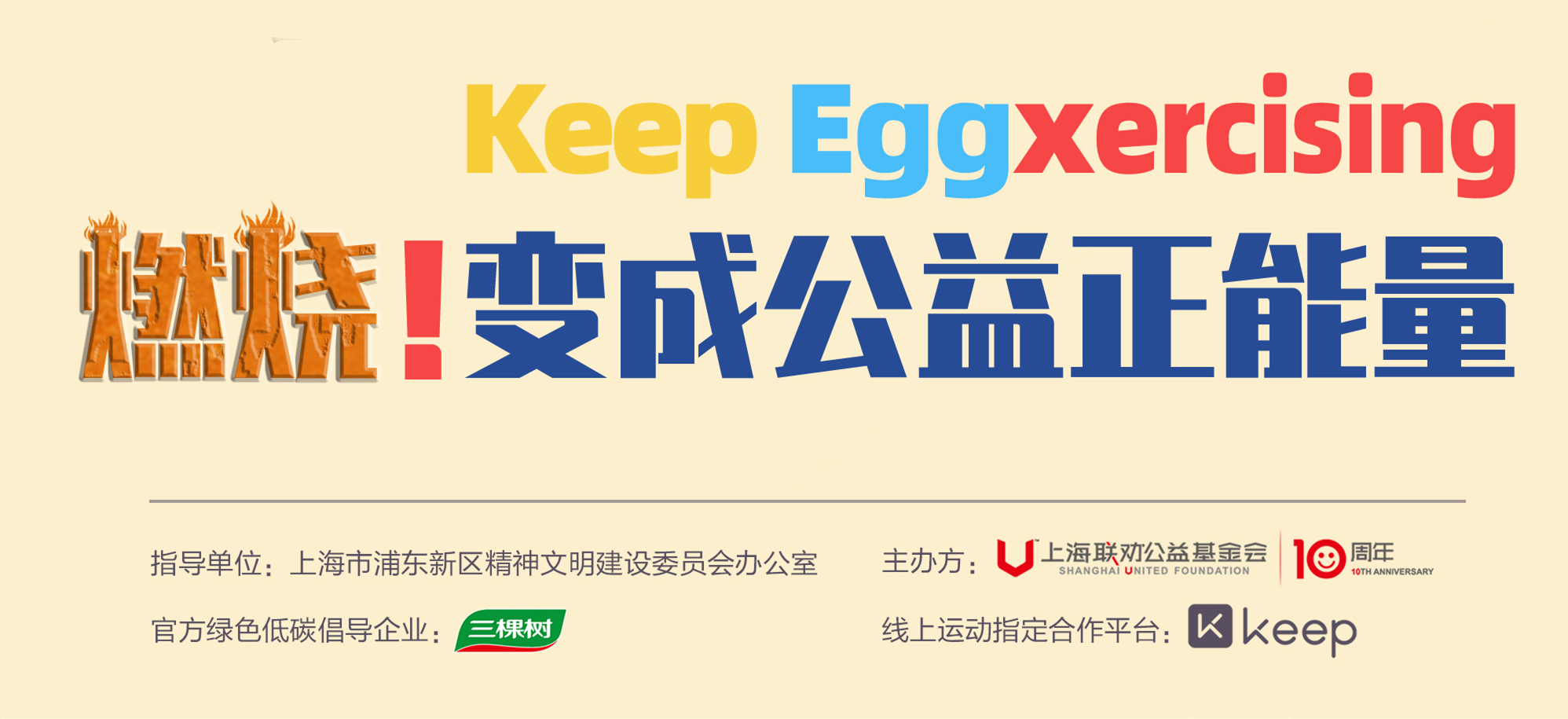 Initiated by the Shanghai United Foundation, "EGGWALKATHON" is a hiking event to raise funds for charity. Challengers are required to complete a 50km marathon run within 12 hours and raise money for child charity projects. All the raised funds will be used to sponsor child charity projects and help children aged 0-18 to grow up healthily and develop equally. In 2018, 3TREES formed a SEN team to participate in the "EGGWALKATHON" event for the first time. For two consecutive years, more than 200 3TREES walkers and logistics volunteers have devoted efforts to the event.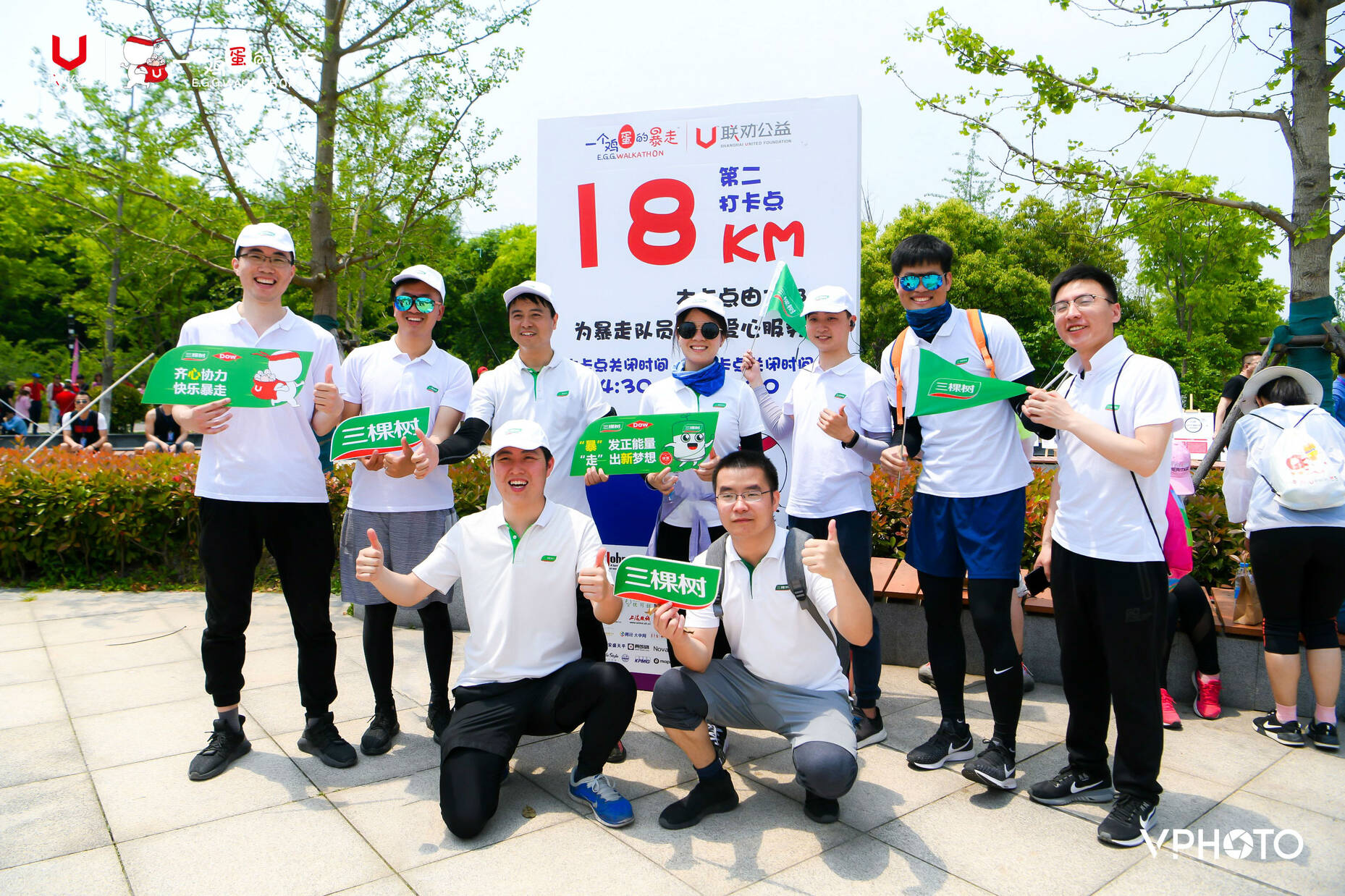 Green Exercising, Low-carbon Life
While paying attention to the well-being of children, 3TREES volunteers have also set an example for others. Responding the call of the Shanghai United Foundation for environmental protection, they brought their own drinking cups on the way, reduced the use of plastic items, and carried out effective waste sorting, waste reduction, energy conservation and emission mitigation. "EGGWALKATHON" has not only become a way of supporting public welfare undertakings, but also a low-carbon and healthy lifestyle for 3TREES people.
50km walkathon and 3,000 kcal energy are both promises of love
Full of love and awe for nature, 3TREES has been committed to protecting the environment and building a beautiful China, and has continuously promoted green management, green factories and green offices. While striving to achieve its own green development, it has striven to be a good corporate citizen and carried out green and public welfare events with its own characteristics. For four consecutive years, 3TREES has supported the Alxa SEE's "100 Million Saxaul Trees" Public Welfare Project. As of the end of 2019, it had donated more than 2.05 million saxaul seedlings for improving and protecting the ecological environment in Alxa. Through integrated online and offline efforts and other innovative measures, 3TREES has also teamed up with the Alipay Ant Forest Platform and Tencent 99 Charity Day to explore Internet plus charity models and build a solid green barrier for the Alxa region with dedication and responsibility.
Alxa Public Welfare Tree Planting and Exploration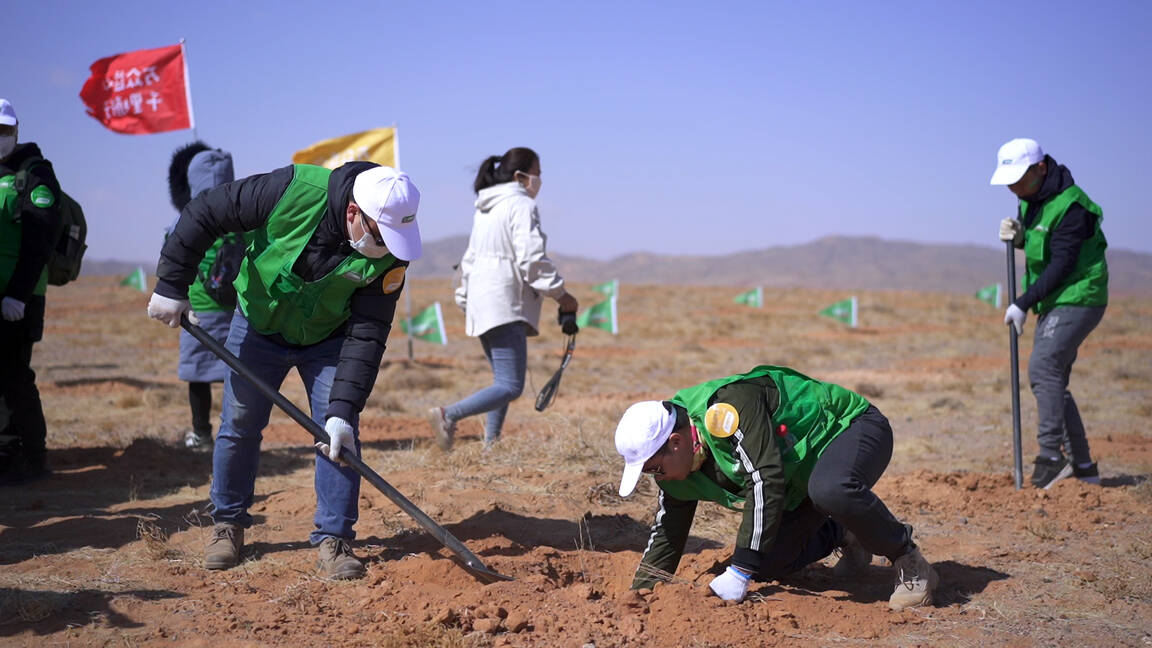 Today's saplings are tall trees tomorrow
2020 will see the 10th anniversary of "EGGWALKATHON". 3TREES and the Shanghai United Foundation call for everyone to do low-carbon exercises. While staying with KEEP, they should also use more stationary exercise bikes, treadmills and other items around them, so as to reduce the use of plastics and live a low-carbon life.
If you also want to contribute to the equal development of children and participate in this charity event through low-carbon exercises, please turn on KEEP, select the EGGWALKATHON Online Charity Challenge, join the "3TREES, Low-Carbon Fresh Breath" camp, burn calories as much as possible in one month, achieve the small goal of consuming 3,000 kcal energy, and jointly fulfill 3TREES Camp's ambitious goal of 1.66 million kcal energy. At the same time, you are welcome to raise money for the well-being of children and turn the burnt energy into a driving force for public welfare!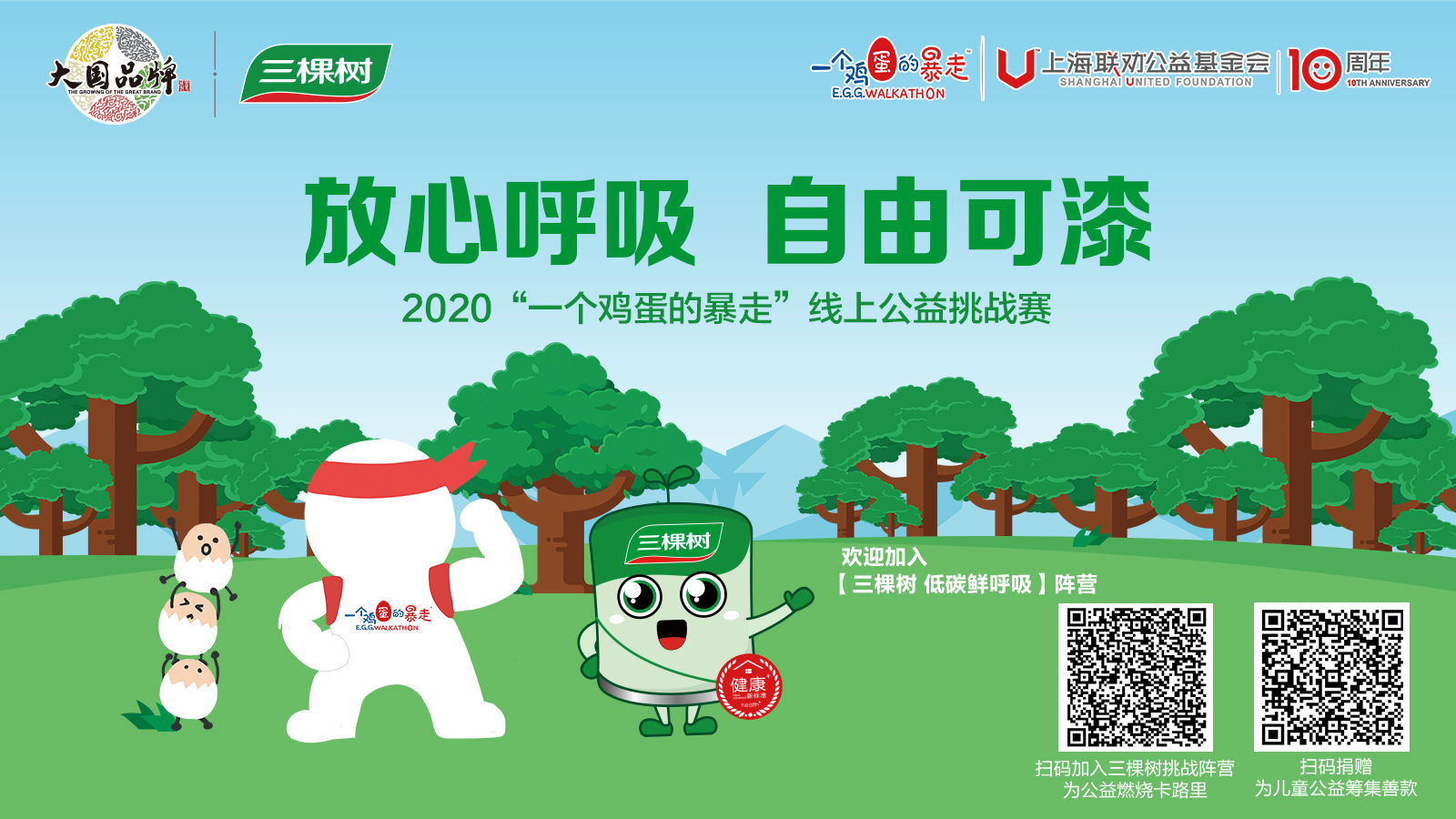 3TREES and the Shanghai United Foundation hope that more volunteers, partners and enthusiasts can join us
To contribute to a low-carbon life
And a beautiful society
And Create a life of low carbon and fresh breath