3TREES Gives New Aid to Front-Line Fight Against COVID-19
2020.03.19
Category:
News
The current COVID-19 situation is still grim and complex. As the fight against the pandemic enters a critical juncture, 3TREES has once again rushed to aid the "front line", providing full support for the construction of emergency hospitals, as well as long-term safety protection for its staff and customers.
Speed and quality are both vitally important
As the hardest-hit region, Hubei Province has constantly received close attention from the whole country. Upon knowing that Xiangyang No.364 Hospital, as a designated hospital for treating COVID-19 patients in Xiangyang City, urgently needed waterproof materials for hospital renovation, 3TREES immediately directed its waterproof division to coordinate action in Hubei.
Once receiving the order, 3TREES's Qionglai Factory in Sichuan Province prepared the anti-epidemic materials overnight. On March 5, two trucks loaded with the ordered materials set off straight to the epidemic area, completing the 1,200km journey in 15 hours.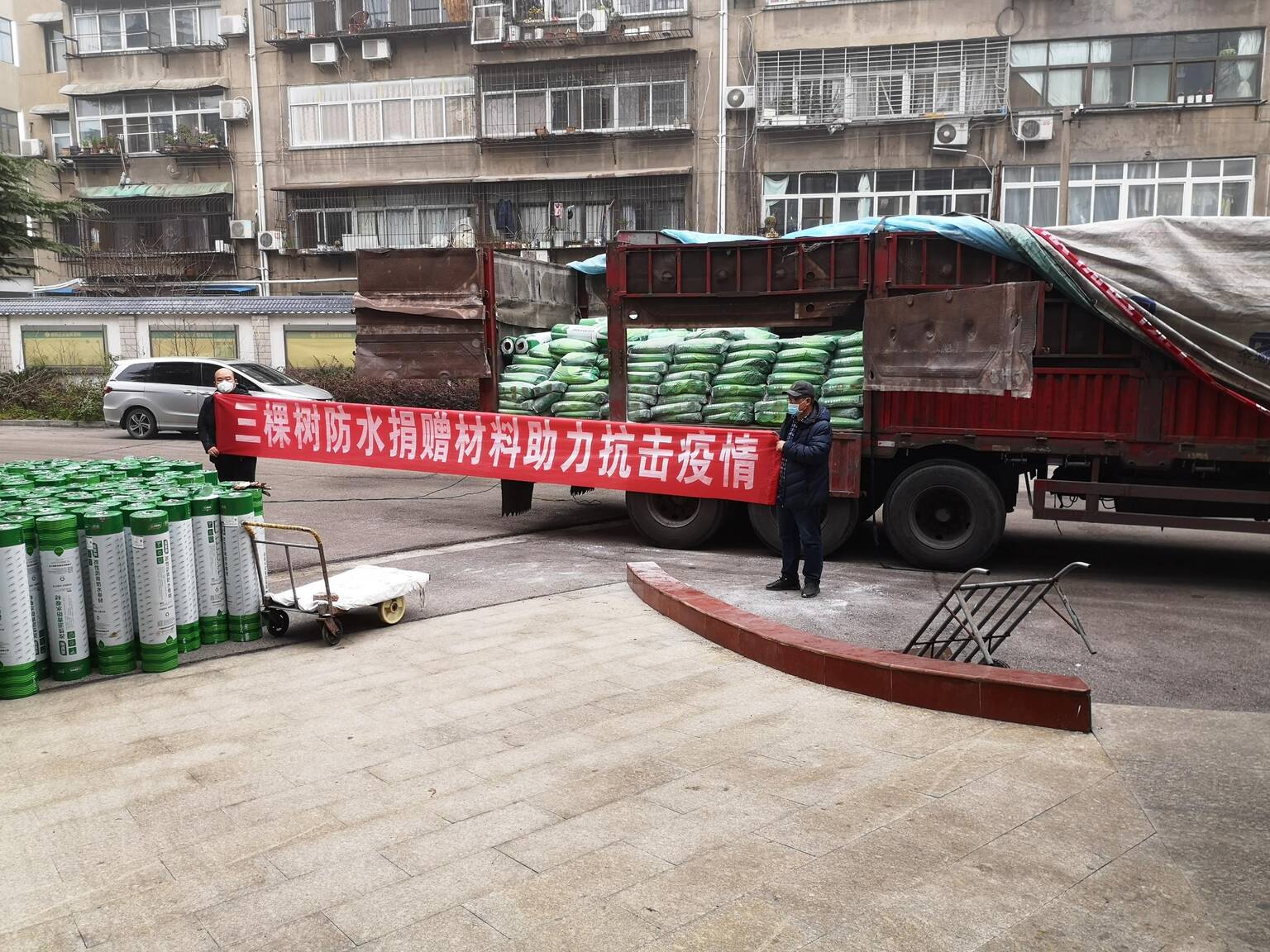 On the morning of March 7, a transport vehicle full of donated materials from 3TREES slowly drove into Xiangyang No.364 Hospital, bringing with it the much-needed goods and best wishes from 3TREES.
Apart from Xiangyang No.364 Hospital, Guangxi Zhuang Autonomous Region started the construction of an emergency COVID-19 hospital at Yongwu Hospital. Responding to Guangxi's call for assistance at the first opportunity, 3TREES donated asphalt-based polymer self-adhesive waterproof membrane materials to Yongwu Hospital through the Guangxi Red Cross Society, Nanning Municipal Bureau of Housing and Urban-Rural Development and the People's Hospital of Guangxi Zhuang Autonomous Region.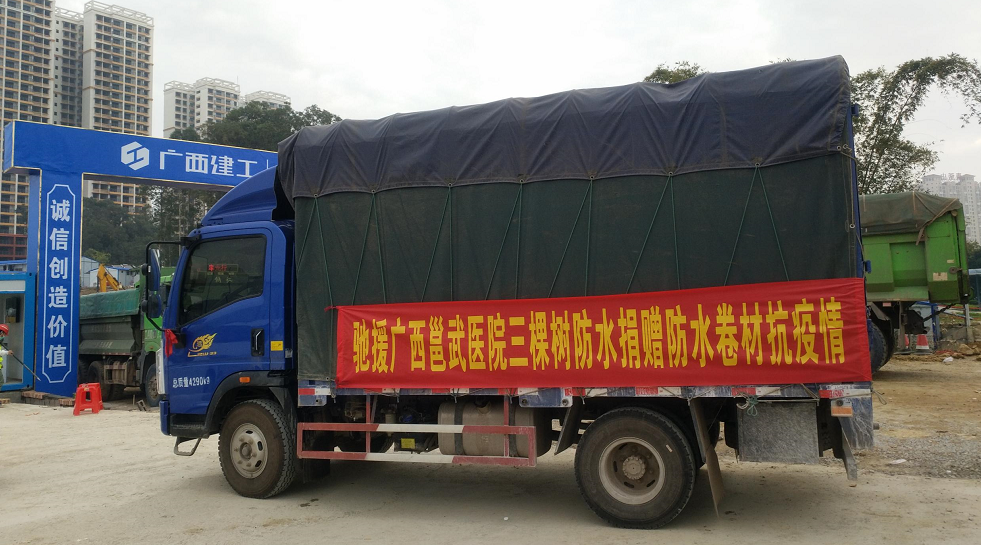 After receiving the order, 3TREES immediately prepared waterproof membrane materials suitable for the hospital. After a long journey, a 3TREES truck loaded with 3,500m2 of the donated materials arrived at Yongwu Hospital on February 27.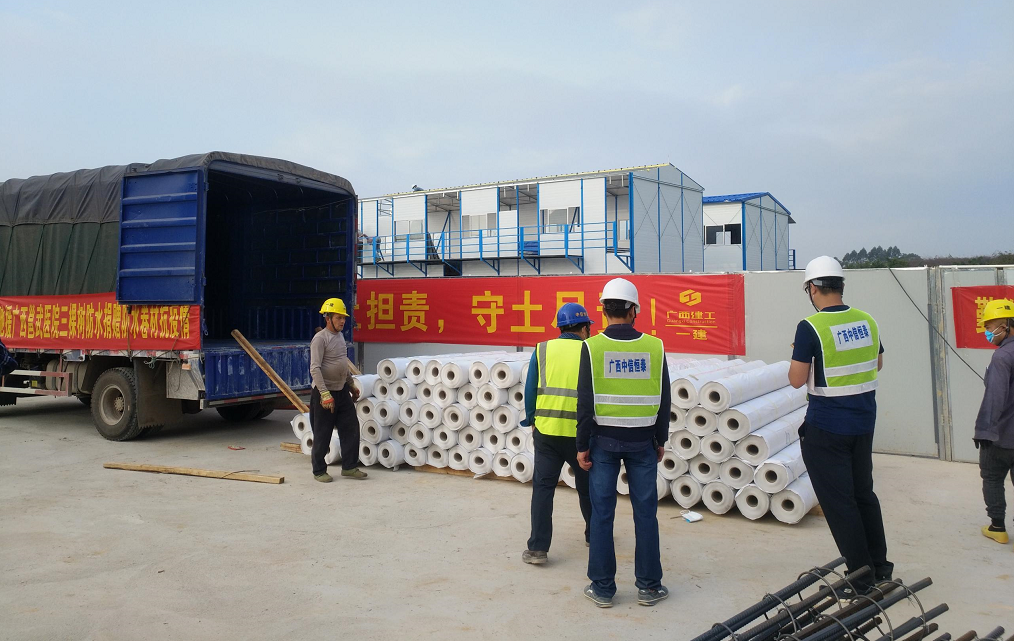 To win the battle against COVID-19, speeding up the construction of emergency hospitals for epidemic prevention and control is vitally important. 3TREES has also donated healthy coating products to Jiawang People's Hospital in Xuzhou City, Jiangsu Province, and Suzhou Third People's Hospital and Huainan Infectious Disease Hospital in Anhui Province to aid their emergency hospital construction efforts.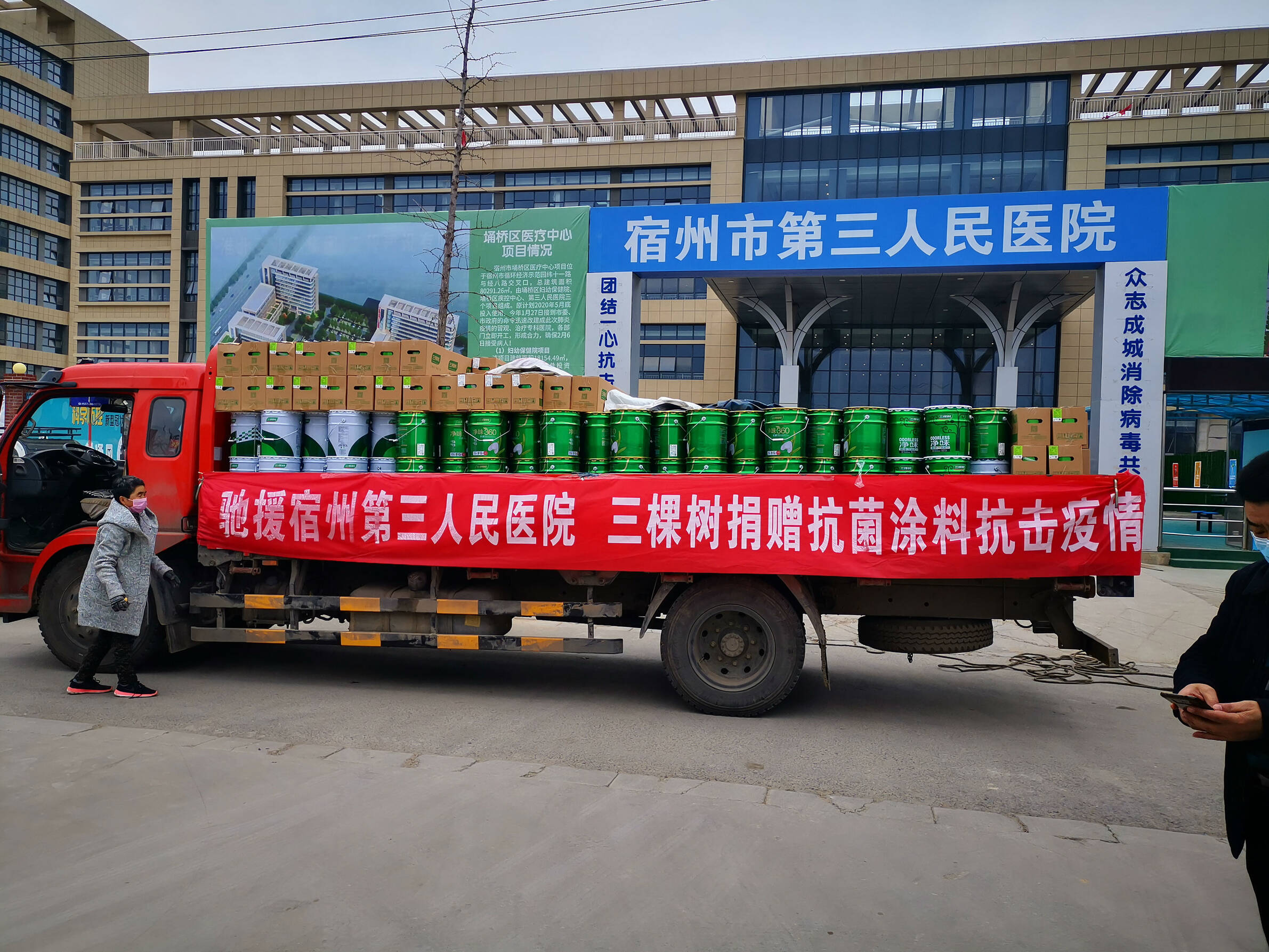 Stand shoulder to shoulder to fight against the COVID-19 pandemic
In addition to its assistance to front-line hospitals, 3TREES has allocated more than 1 million disposable masks, 500,000 alcohol wipe packs and other anti-epidemic materials and successively sent them to customers all over the country, as well as to its employees' families. No matter when and where you are, 3TREES is willing to be a strong supporting force behind you!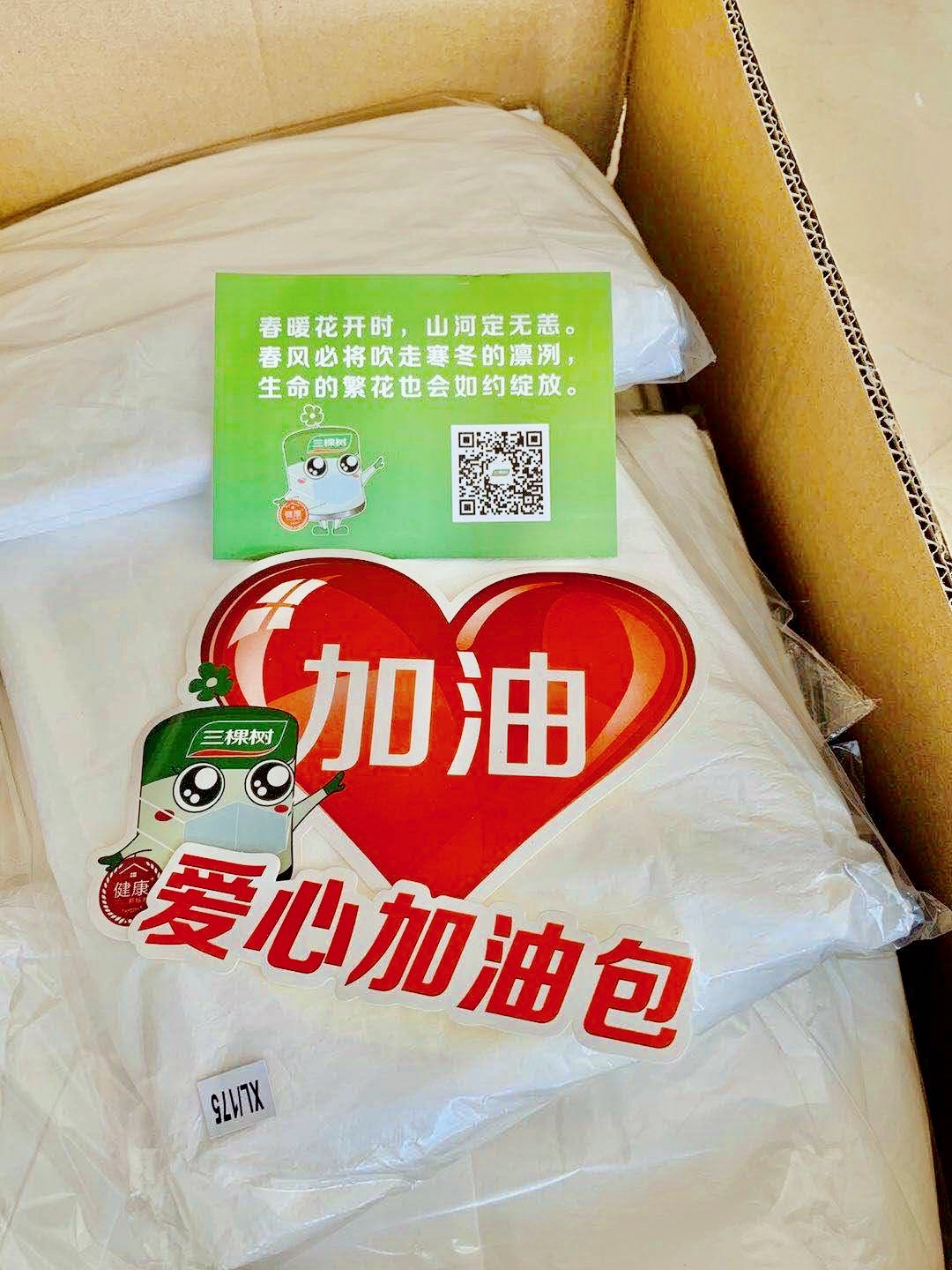 From morning to evening, staff at the Administrative Center busied themselves with packing 3TREES's love bags, so that they could be delivered to customers and employees' families as soon as possible.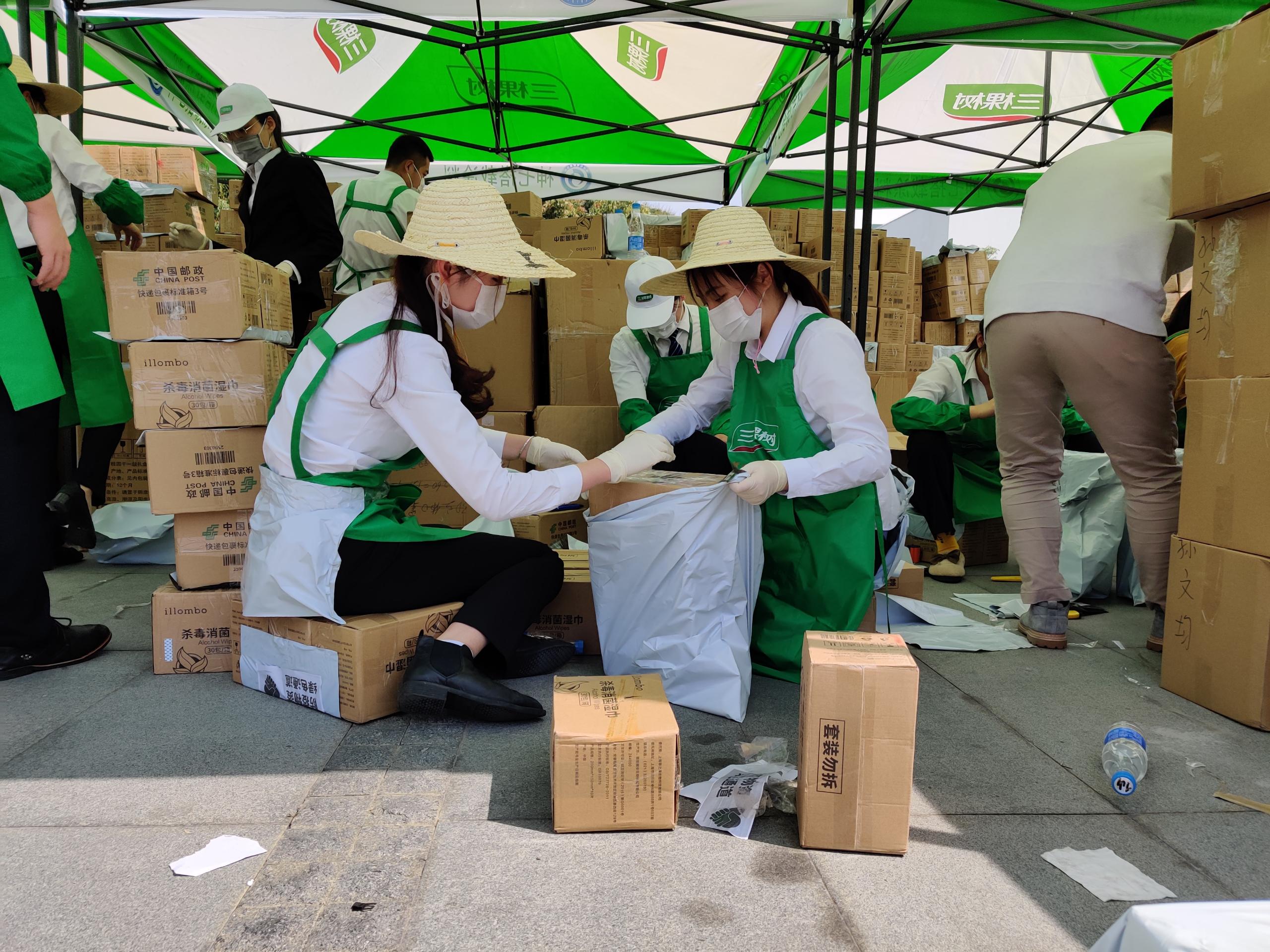 With determined looks on your face, you are 3TREES's most beautiful employees! Thank you for your efforts to safeguard the lives of our customers and workers and provide long-term safety protection for our workers to resume work.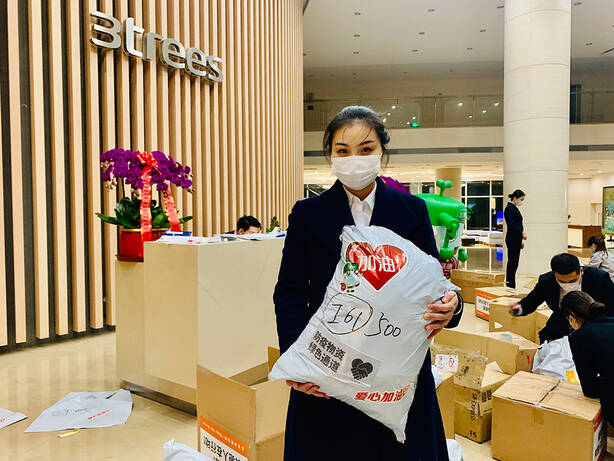 The pandemic is a call for action, and preventing and controlling it is a responsibility! 3TREES has fully fulfilled its social responsibility, proactively showcased its sense of mission and given its all-out support for the fight against COVID-19. We firmly believe that with the concerted efforts of all enterprises and caring people in our society, we will pool all forces and win this vital war!