Colors Change Life丨3TREES Engineering Releases First City Colors Research Report
2019.08.17
Category:
News
On August 16, 2019, the 3TREES Engineering Refresh the City Colors Research Report was released in Shangri La Hotel in Jing'an District, Shanghai. The report provides a survey, analysis and evaluation of the overall situation of city color application in China. Adopting basic color principles as macro guidance, it taps into the color DNAs of different cities and comes up with customized Refresh the City color solutions, which aim to highlight city characteristics, build beautiful cities and refresh better life.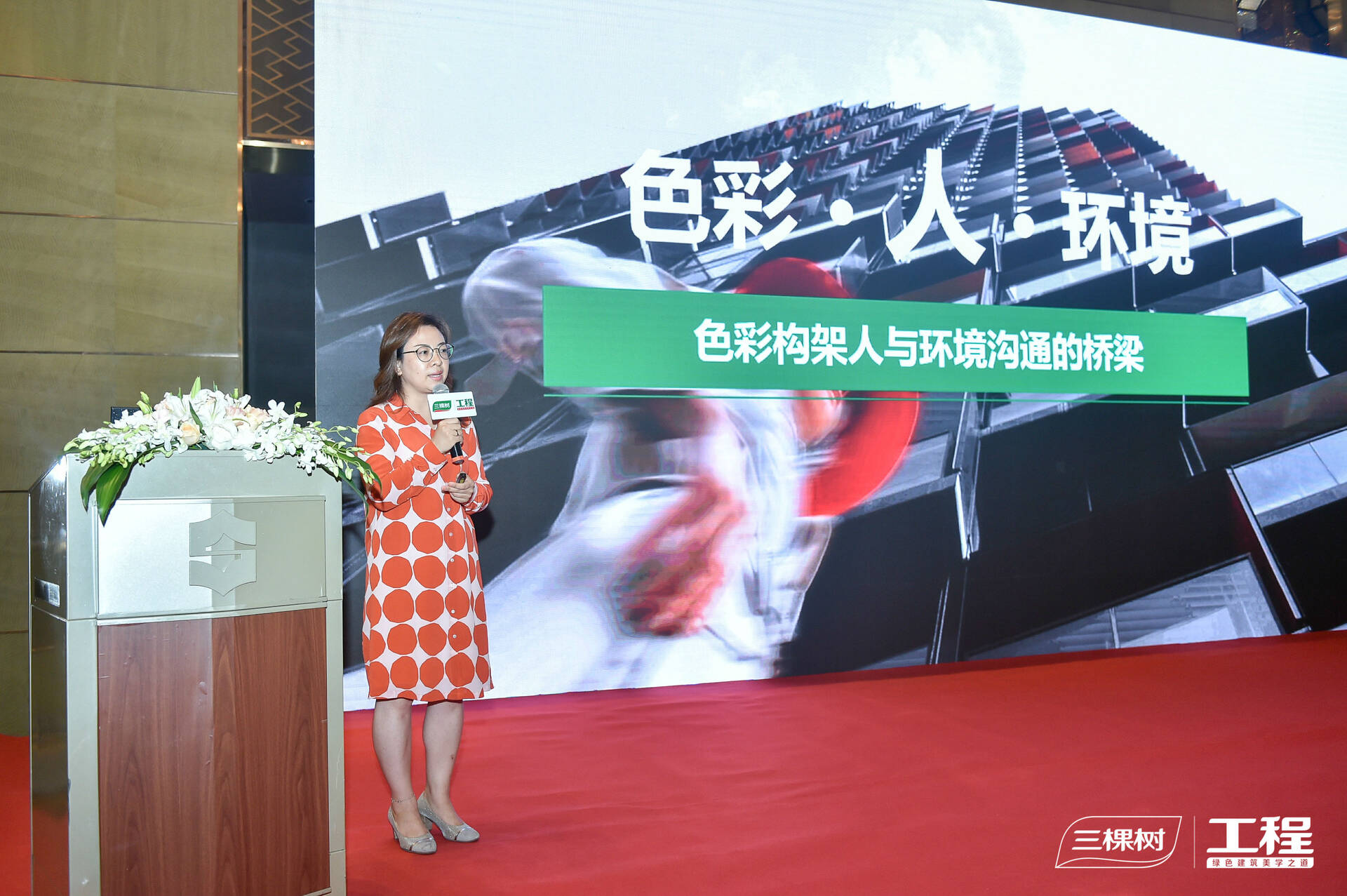 In recent years, many new cities have seen the rise of new towns and the "decline" of old urban districts, giving rise to a color fission of "one city, two looks". Following six months of research, 3TREES Engineering sampled and analyzed color samples from different types of cities, such as Beijing as a political center and Xi'an as an ancient cultural capital, and compiled the 3TREES Engineering Refresh the City Colors Research Report. Through color recreation, it calls for efforts to inherit the historical color traditions of cities and showcase unique city characters.
Looking for the "color DNA" of cities
Each city has its own culture, history, nature and resource. By analyzing the DNA color of each city, it is possible to make color planning and color re-coating in a scientific and aesthetical way. City-recoating needs to be based on the harmony of city colors, with rational color planning as the guide. 3TREES Engineering's Refresh the City coloring work will take this as the starting point and follow the fundamental environmental, humanistic, visual, functional and aesthetic principles, allowing for city-specific analysis.
Through early preliminary site survey and research, data collection, data research and analysis, 3TREES obtained city DNAs in light of local cultural landscape and natural and artificial color environments, established visual identification symbols of city colors, tapped into "cities' color characters" and created impressive "city portal color cards".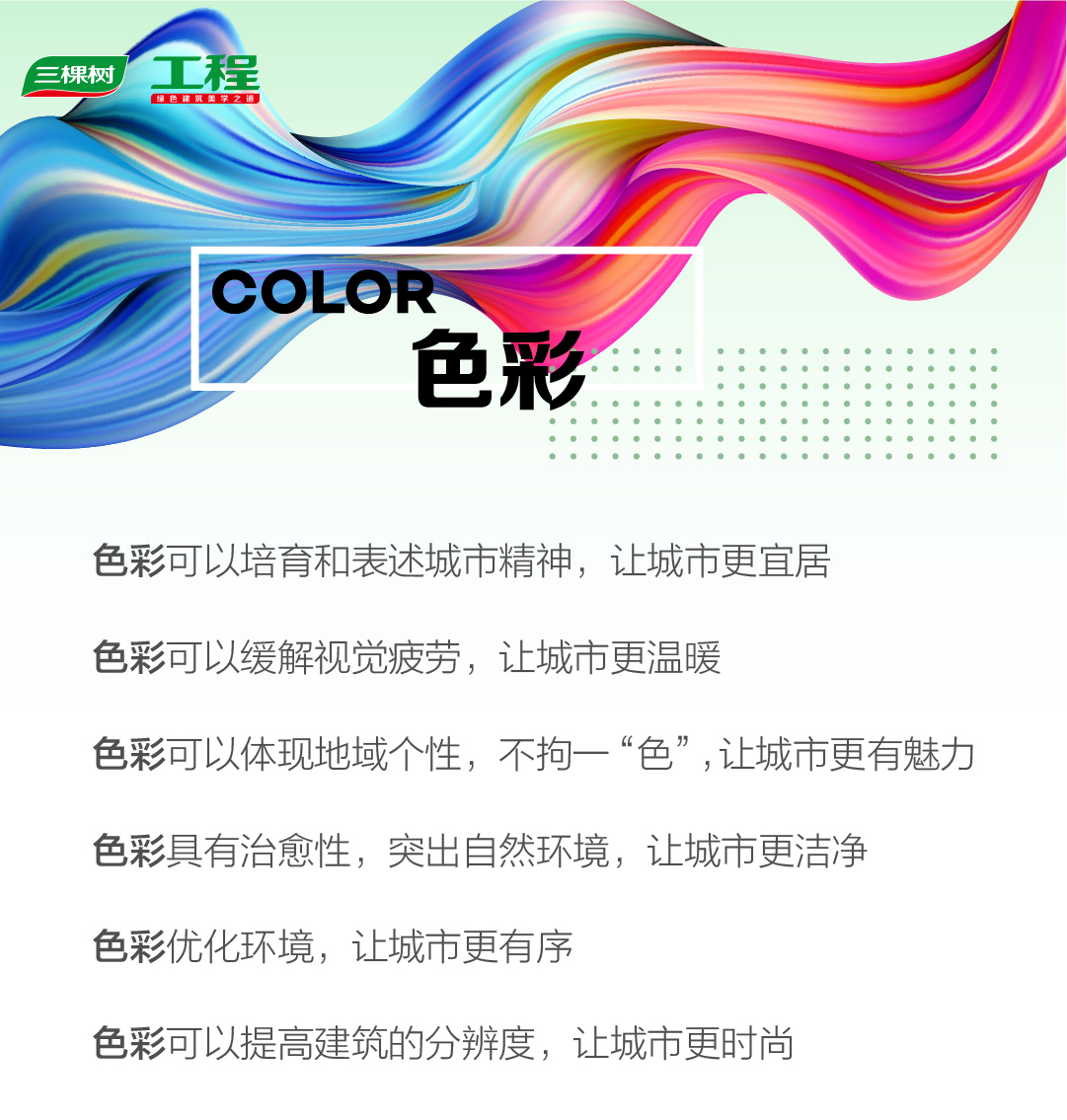 Exclusively customized color coating solutions for different building types
To apply the discovered city color DNAs to different types of buildings such as office and residential buildings, it is necessary to select facade color materials by considering local weather conditions, sunshine intensity, soil color, vegetation color and other factors in combination, as well as local geographical characteristics. This will help to achieve the harmonious unity between urban architecture and urban outlook.
Find city color DNAs, customize exclusive coating solutions for different types of buildings. 3TREES Engineering's city color re-coating work will protect traditional architectural culture while highlighting distinctive city characters. The idea is to make cities more heart-warming through their colors, form their own language and characteristics, and use color to bring people a sense of comfort and belonging.