3TREES Wins "Excellent Strategic Partner of Evergrande Group" as the Only Company in the Paint Industry to Receive the Award for the Second Consecutive Year
2018.04.03
Category:
News
On March 31, 2018, the Evergrande Group held its 2018 Annual Strategic Partner Summit at the Evergrande Venice Resort in Qidong. Over 1,000 leaders of well-known domestic and foreign enterprises that have long-term strategic cooperation with the Evergrande Group attended the event to discuss common development and cooperation. Mr. Hong Jie, Chairman and President of SKSHU Paint Co., Ltd. was invited to the meeting.
At the meeting, Professor Xu Jiayin, Chairman of the Board of Evergrande Group, presented the "Evergrande Group Excellent Strategic Partner" award to 3TREES, the only paint company to receive the award for the second consecutive year.
Group photo of Mr. Xu Jiayin (center), Chairman of the Board of Evergrande Group,
Mr. Hong Jie (second from left), Chairman of SKSHU Paint Co., Ltd.
and other "Excellent Strategic Partner" award winners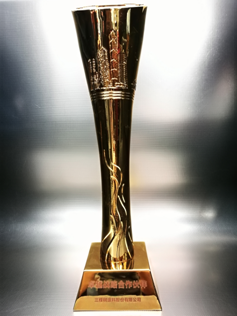 3TREES wins "Excellent Strategic Partner" award again
Back in January this year, at the 2017 Strategic Partner Summit of Evergrande Real Estate Group on Materials and Equipment, 3TREES won the honorary title of "Evergrande Group Excellent Supplier" for the eighth consecutive time. Today, three months later, winning another highest honor of the Evergrande Group not only testifies to the strength of eight years of strategic cooperation between the two companies, but also serves as a recognition of 3TREES's decades-long commitment of providing ultimate products and services for customers.
Evergrande has now completed the resource distribution in the four major business segments of real estate, finance, health, and cultural tourism, and developed clear strategic goals and a grand strategic vision, which creates more business opportunities for hundreds of suppliers both upstream and downstream. As a strategic partner with the closest relationship, 3TREES has responded to the needs of its partner by promptly setting up a competent and professional management team to coordinate all Evergrande-related businesses and fully supporting Evergrande's industrial adjustment and strategic transformation. 3TREES will further upgrade its strategic partnership with Evergrande and take more proactive steps to pursue win-win development with Evergrande in the new era.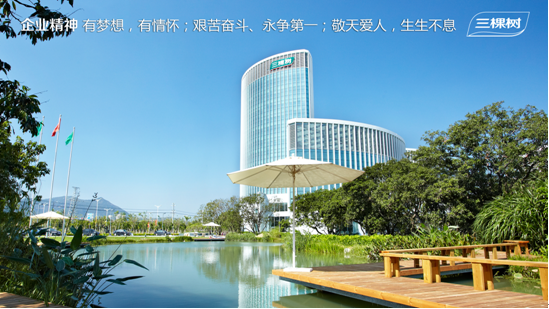 As the company's second largest division, 3TREES Engineering has become a 5-in-1 integrated service provider involved in coating design + paint + thermal insulation + waterproofing + coating service. At the same time, following the decision adopted at the 19th CPC National Congress and responding to the trend of the times, 3TREES Engineering has proposed the concept of "Aesthetics of Green Building". Going forward, 3TREES Engineering will work with Evergrande and other strategic partners to empower architecture and decorate cities with more high-quality projects.