Category: Auxiliary Material System-Interior and Exterior Wall Putty
Return to list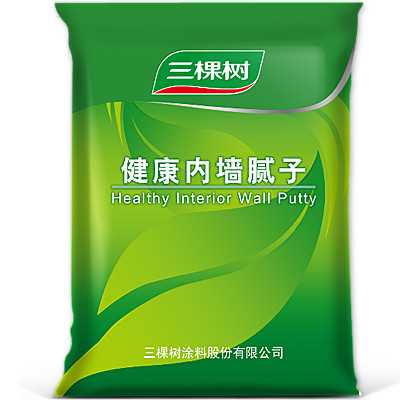 Healthy Interior Wall Putty (Water-Resistant)
This water-resistant putty for interior walls is made using standard processes, with superior white cement as inorganic cementing material, superior calcium carbonate as filler, and superior latex powder and functional additives as auxiliary materials.
Tel:+86 0594 2761989
Product Introduction
It is used for leveling, repairing and decorating concrete or cement mortar wall surfaces of interior building walls. The product meets the provisions of the N-type standard of JG/ T298 2010 Putty for Interior and the national standard GB18582 2008 Indoor Decorating and Refurbishing Materials - Limit of Harmful Substances of Interior Architectural Coatings.
Product Properties
Easy application, and simple scarping
High adhesion and good strength
Good crack resistance
Moisture and water resistance
Environmental-friendly and formaldehyde-free