Category: Auxiliary Material System-Interior and Exterior Wall Putty
Return to list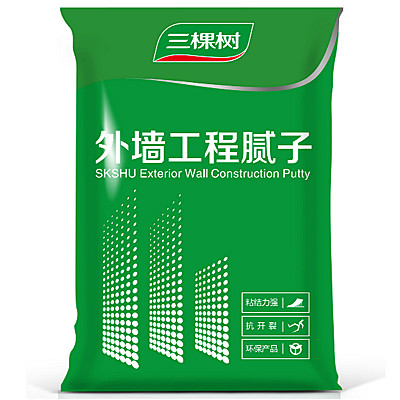 Exterior Wall Anti-Crack Coarse Putty
This product is a new type of high-strength substrate leveling material. It is mainly used to adjust the flatness of rough and uneven cement mortar wall surfaces or concrete surfaces, so as to provide a smooth and good base surface for surface putty. It can also be directly used as the substrate material for texture paint, natural stone paint and granite paint.
Tel:+86 0594 2761989
Product Introduction
It is suitable for the leveling of all kinds of concrete structures, cement mortar and building exterior walls. The product meets the requirements of the P-type standard of JG/T157 2009 Putty for Exterior Wall and the national standard GB24408 2009 Limit of Harmful Substances of Exterior Wall Coatings.
Product Properties
Environmental-friendly, no formaldehyde, no shedding, excellent water and alkali resistance.
Resistant to self-cracking, powder shedding and high air permeability.
Easy application, and simple scrapping