Category: Wood Paint-Interior Oil-based Series
Return to list

Featured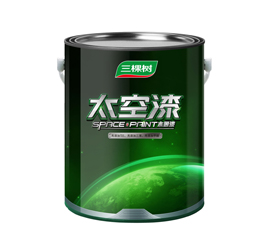 Space Wood Paint
Made from quality raw materials, this is a high-end wood paint. It is free of added TDI, benzene, methylbenzene, xylene and formaldehyde. It resists yellowing, aging and wear and is of a higher fullness.
Tel:+86 0594 2761989
Attention
Stir evenly before use, mix according to the required proportion, stir, leave it for 10 minutes and it's ready to apply

Paint opened but not mixed shall be re-sealed and stored in a cool, dry place


Paint mixed shall be used within four hours, and shall not be put back into bucket


Please use together with other 3TREES products to avoid any adverse reaction

Application
Application method: spraying or brushing

Drying time: surface drying ≤30 minutes, hard drying six hours (with temperature at 23±2℃, humidity ≤75%)

Theoretical applying area (mixed liquid): brushing 10-12㎡/kg/time, spraying 5㎡/kg/time. Actual area depends on application method, surface roughness and environment.
Product Features
Superior quality: no added TDI, benzene, methylbenzene, xylene and formaldehyde;

Fresh odor


High performance, full film, wear resistance


Resistance to yellowing and aging


Easy to apply

Certification