3TREES Engineering Unveils at the Asia-Pacific Floor Fair, with Its Integrated Product System and Solutions for the Underground Garage Being Highlights
tags
Water Based Paint For Wood
Chinese Quality Debut on the International Stage
Asia-Pacific Floor Fair 2018 was held for from May 9 to 11 in Hall 11.1, Zone B, China Import and Export Fair Complex, where the exhibition covered 30,000 square meters, bringing together nearly 1,000 enterprises, with exhibits covering a good number of floor coatings and industrial chains of related industries and attracting many professionals and buyers from China, Southeast Asia, Europe, America, Middle East and Central Asia.
Prominent in the bustling Hall 11.1 was the 3TREES's Engineering Booth (TO1 booth) in green and white mainly with flowing lines, fresh and refined, attracting the attention of numerous visitors and media at home and abroad.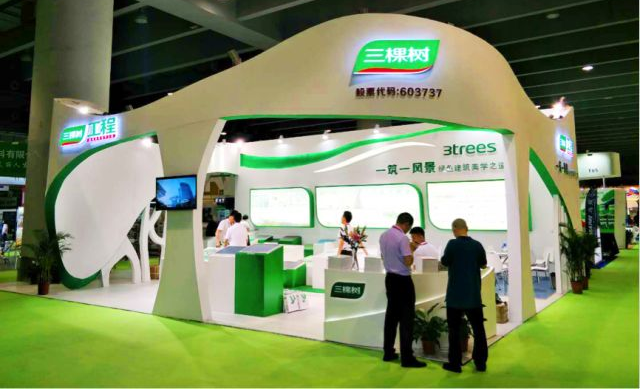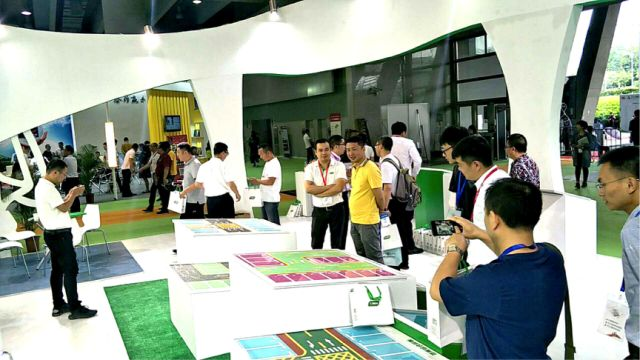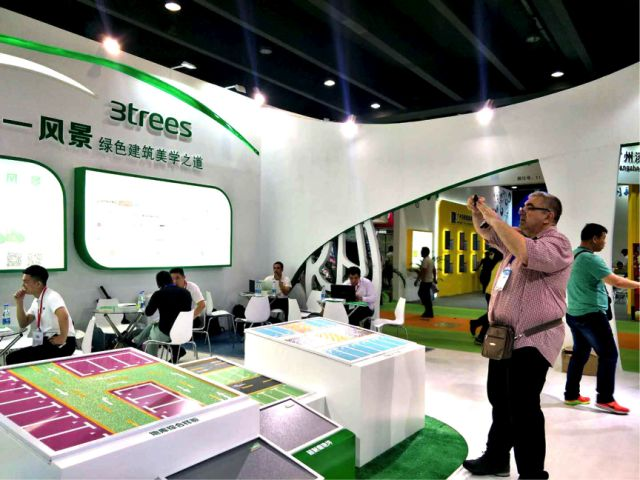 The solutions and the comprehensive product system for underground garage, the key products of 3TREES Engineering, attracted incalculable attention. In addition, 3TREES's high-grade self-leveling, super-wear-resistant, solvent-free polyurethane, acrylic polyurethane, static electricity self-leveling, waterborne epoxy, epoxy grindstone and other products for floor coating also were displayed.

Visitors gained brand-new understanding of 3TREES Engineering floor coatings for its scientific and advanced integrated product system, green and innovative floor coating solutions and extremely comprehensive craftsmanship of services, as many said: The visit has enabled me to learn about the rich product system of 3TREES Engineering floor paints, and to have more trust in 3TREES Engineering products. So many exhibitors waved olive branches to 3TREES Engineering on the scene for 3TREES's outstanding advantages in products and personalized supporting services.

With the development of China's economy, the popularization of floor materials is on the increase, and the demand of consumers is also growing which is no longer stopping at green and high-quality products, but also asking for one-stop systematic solutions.
Such a trend of demand has prompted 3TREES Engineering Floor Coatings Department taking the lead in solutions integrating the floor coatings' characteristics of environmentally friendliness, economy, practicality and bright colors. And its rich floor products and personalized and deepened designs for flooring are able to meet the needs at different scenes with combined features of visual aesthetics, and greenness and practicality toward a bright and lively artistic space.
Already 3TREES Engineering coatings department has concluded strategic cooperation in underground garage system with top 100 real estate agencies such as Evergrande, Vanke, China Overseas, Poly, Greenland and Country Garden, and in industrial floor coating system with Hanteng Automobile and Tenwow Food.
3TREES Engineering Floor Coatings Exquisite Products Project is blooming all over the country with landmark projects including Chongqing Evergrande Royalgarden Underground Garage, Shandong Liaocheng Playground, CSCEC's Lake Thompson No.1 Underground Garage, Beijing Capital's The Happiness' Underground Garage, CFLD's Central Park Underground Garage and other exquisite floor coatings projects.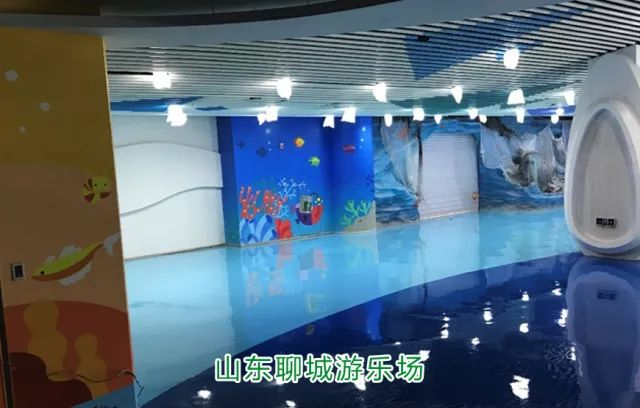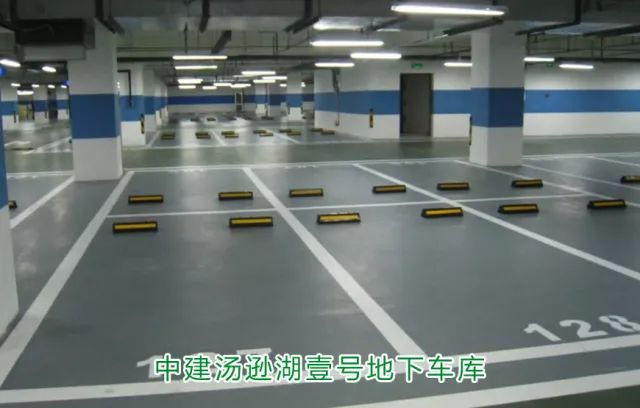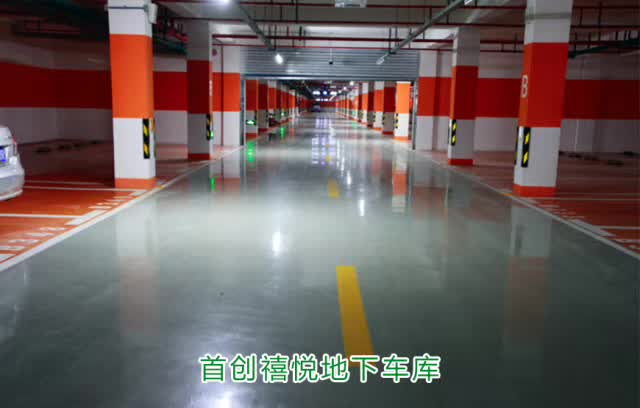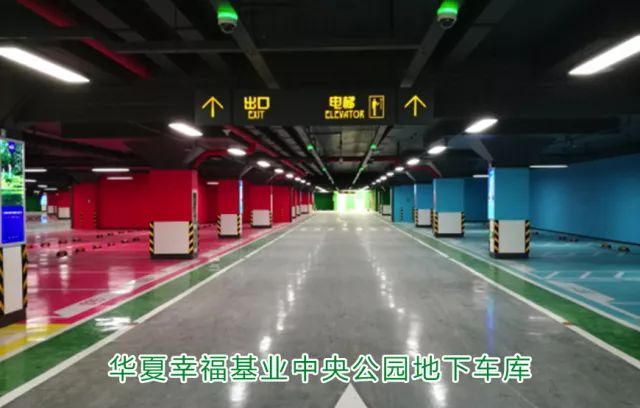 Real picture of the project
The strong rise of 3TREES's engineering floor coatings cannot be possible without the powerful all-round support from behind, and the department has grown into a five-in-one system service provider integrating "coatings, heat preservation, waterproofing, flooring and construction" after ten years of rapid development and management.
Especially noteworthy is the department's response to the trend of the times in pioneering the "Aesthetics of Green Building" and providing users with "world-level R&D in products & technologies", "full process exquisite painting services" and "all scenes green building aesthetics solutions" as it has been innovating in green growth and leading the industry in upgrades and changes!
As one of the most influential exhibitions in Asia, the Asia-Pacific Floor Fair takes the concepts of greenness, environmental protection and innovative services as its core values, which coincide with 3TREES's corporate mission of "making homes healthier and cities more beautiful". And 3TREES's Engineering floor coatings, with its advanced technologies, green quality, personalized design and comprehensive solutions, have changed the inherent mode of traditional underground space for leadership in the coming trend.
Since its inception, the Asia-Pacific Floor Fair has been praised and recognized by well-known floor materials and machinery manufacturers at home and abroad, and has set up a good platform for the technical exchange and business by the floor coatings sector, helped Chinese floor materials enterprises go global while developing in the domestic market, and publicized and promoted excellent floor technologies and materials to the Asia-Pacific region and even the whole world. And the participation of 3TREES Engineering was a wonderful representation of Chinese quality on the international stage.