Blessings Befalling! 3TREES Wins the Title "Preferred Supplier for Top 500 Chinese Real Estate Developers" for the Eighth Time
tags
Interior Decoration Services
"2019 Evaluation Release and Summit of China Top 500 Real Estate Developers" was grandly held in Beijing on March 20. 3TREES, as one of the preferred excellent suppliers for Chinese real estate enterprises, was invited to the grand ceremony, where it was awarded a No. 2 Prize of "Preferred Coatings Brands for Top 500 Chinese Real Estate Developers 2019", being on the list of Top 10 Preferred Brands for the eighth time. And in particular, its Granite Paint won the championship in the "Granite Stone-like Paint" category, 3TREES Decoration won the fourth place among the preferred engineering paints for exterior wall decoration, and its Dayu Jiuding Waterproofing was among the top ten preferred waterproof materials.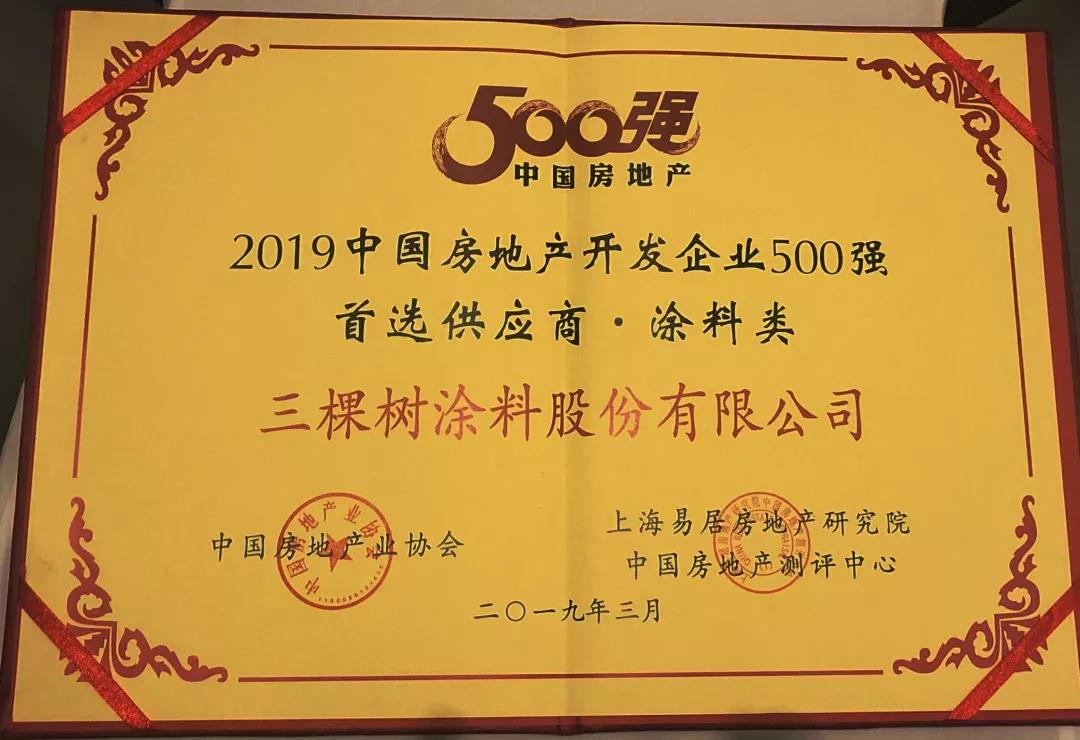 Five Awards Won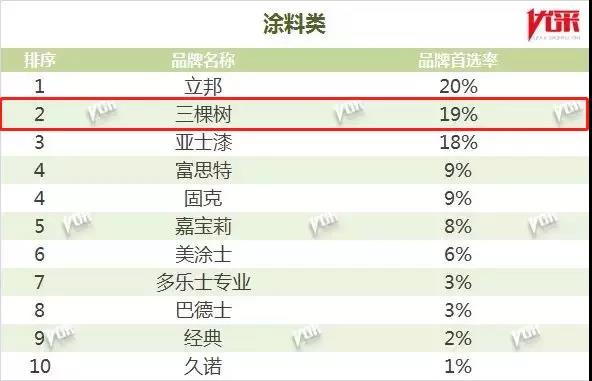 Top Ten Coatings
Preferred by Top 500 Chinese Real Estate Developers 2019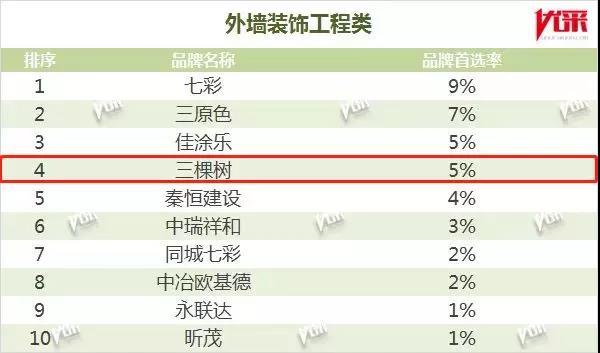 Top 10 Engineering Paints for Exterior Wall Decoration
Preferred by Top 500 Chinese Real Estate Developers 2019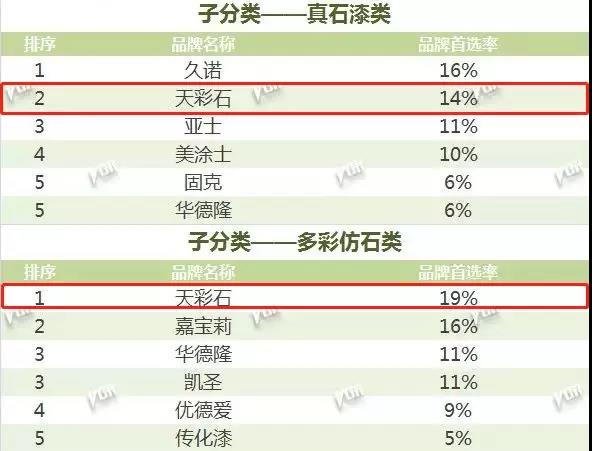 The Most Preferred Granite Stone-like Paint and
The Second Most Preferred Natural Stone Paint
Of Top 500 Chinese Real Estate Developers 2019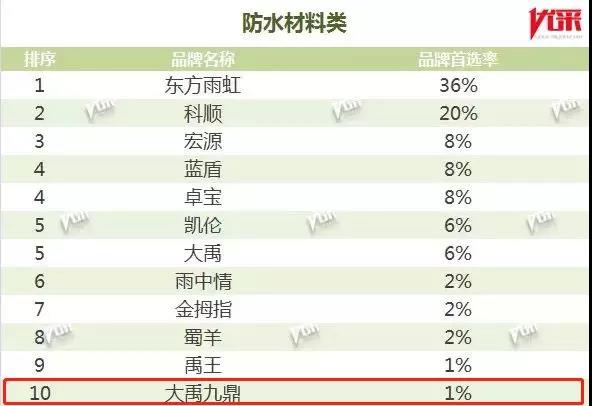 Top Ten Waterproofing Materials
Preferred by Top 500 Chinese Real Estate Developers 2019
3TREES has been on the lists for eight consecutive years since 2011, which is a full reflection of its strength, ultimate services and excellent reputation, and is also an indicator of the high recognition of 3TREES's industrial leadership and professional services in the field of engineering coatings in China's real estate industry.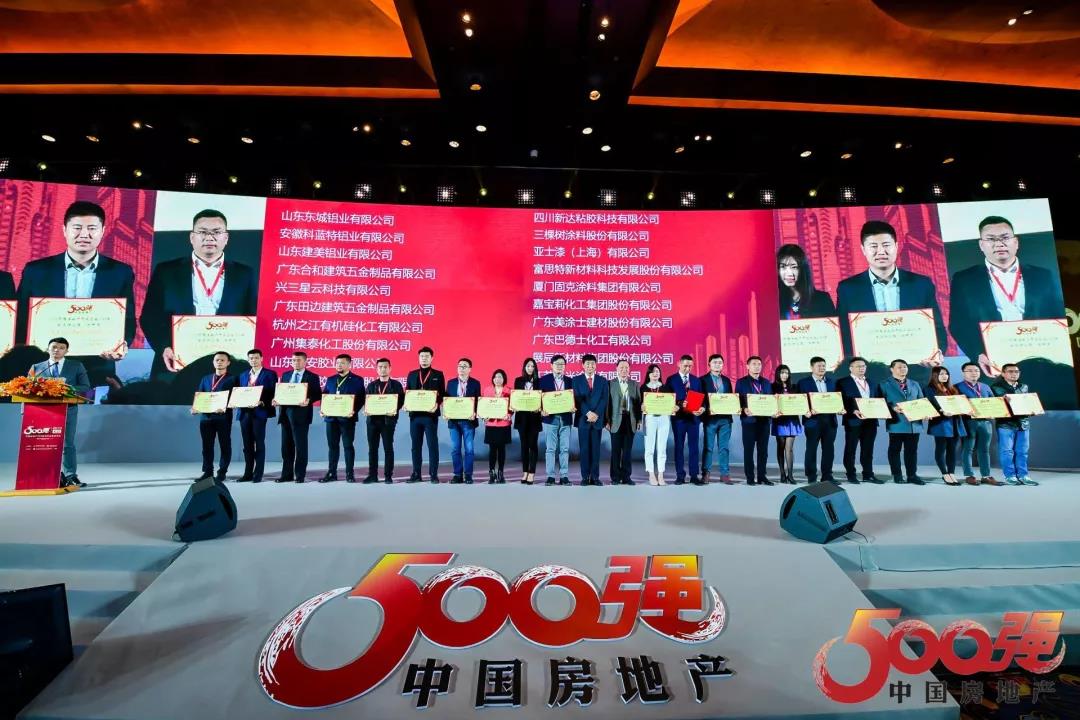 "Oscars" Ceremony in the Real Estate Industry
Having been carried out for 10 consecutive years, the event is praised as an 'Oscars' ceremony in the field of real estate and industrial chains. The Annual Evaluation Report of Top 500 Real Estate Developers' Preferred Suppliers in China, an extremely authoritative document, has become an important standard for comprehensive judgment of the overall strength and industrial status of real estate developers.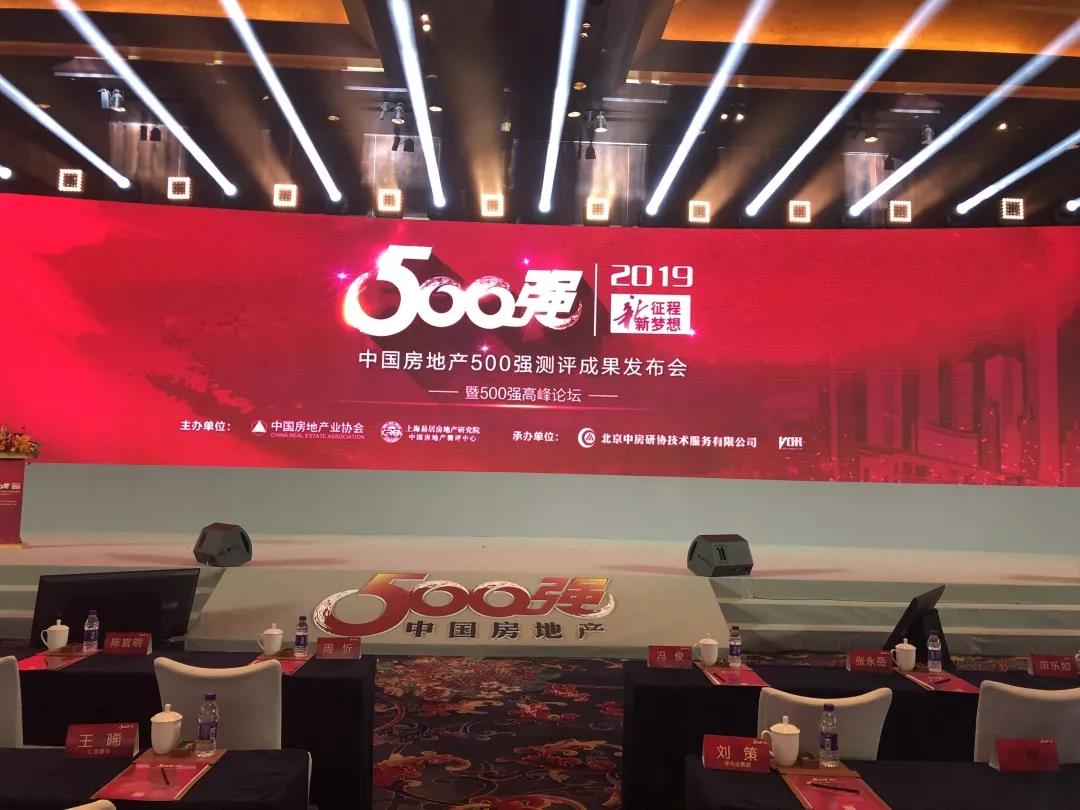 The Benchmark
450 regulation policies were enacted in the real estate industry in 2018, making it a year of the most intensive regulation over real estate in history, and a critical stage of high-quality development for the real estate industry. Housing enterprises were demanding higher adaptability of suppliers' products and services in terms of cost reduction, efficiency improvement and upgrading. As a result, leading suppliers, on the strength of their advantages in capital, technology, brand and management, continued to innovate, to promote the diversification and quality of their product structures, and to further expand their influence in the industry through continuous brand building and service innovation.
3TREES Engineering
As a representative brand of Chinese coatings, 3TREES has always adhered to its mission of "making homes healthier and cities more beautiful". And ever since its establishment in 2009, 3TREES Engineering, the second largest business division under 3TREES, has been developing rapidly, winning the trust and recognition of a vast number of real estate developers with its innovative green products and comprehensive and efficient services. And it has been providing services for 10 top ten real estate developers and 57 top 100 real estate developers.
Initiator of the Aesthetics of Green Building
Now she is keeping abreast of the times, pioneering the "Aesthetics of Green Building" to advocate architectural empowerment, create and enhance the value of real estate, strengthen the construction of green, low-carbon buildings and unique and beautiful cities, and create a beautiful China.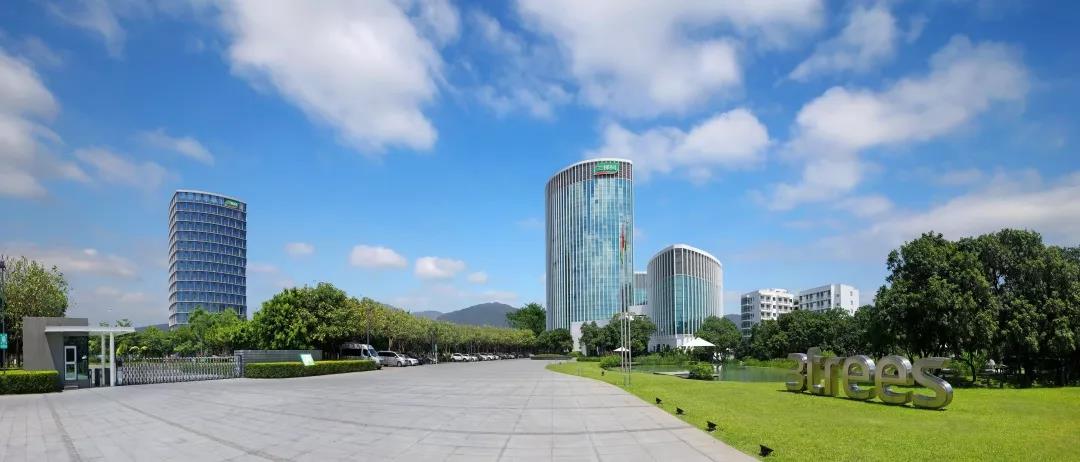 3TREES has always been committed to green building materials, and its original aspiration of "healthy homes under 3TREES" has always been clung to, and 3TREES Engineering has been going by the concept of "One building, one scenery" so as to achieve the corporate vision of "Supporting the earth and greening the world". In addition of the existing coatings, upgrading has been conducted to a five-in-one green building solution of "wall coatings, waterproofing products, insulation materials, floor coatings and construction" to provide services for B-end and C-end users in a more comprehensive way.
The latest glory was not only an endorsement but also an incentive. And so 3TREES Engineering shall play a leading role as a benchmark in 2019, and join hands with the top 100 real estate developers for a better life.