Collaborative Development for a Better Future 丨 3TREES and WANHUA Hold Strategic Cooperation Agreement Signing & Joint Innovation Laboratory Unveiling Ceremony
2020.09.02
Category:
News
On August 27, 2020, SKSHU Paint Co., Ltd. ("3TREES") and Wanhua Chemical Group ("Wanhua Chemical") held a strategic cooperation agreement signing and joint innovation laboratory unveiling ceremony in Yantai, Shandong Province. 3TREES Chairman & President Hong Jie, Wanhua Chemical President Kou Guangwu and other senior executives attended the signing ceremony.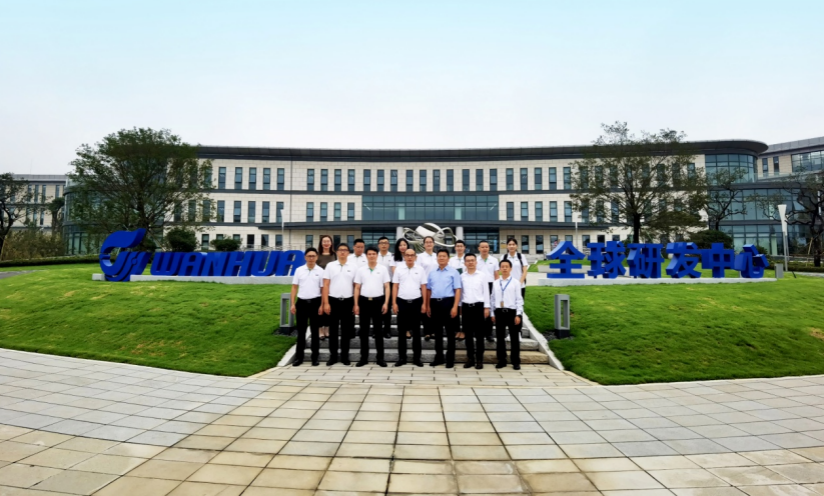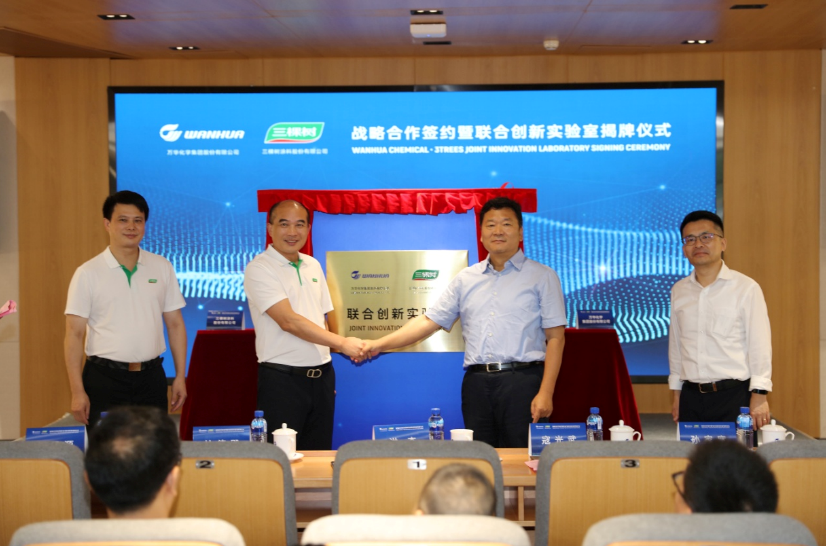 Wanhua Chemical President Kou Guangwu made a welcome speech, saying that improving the ecological environment and people's quality of life was the unremitting pursuit of every responsible enterprise. Deeply impressed with 3TREES's ecological enterprise culture and Chairman Hong Jie's entrepreneurial aspiration, he said that Wanhua Chemical and 3TREES shared the same idea for creating a better life. President Kou Guangwu hoped that the two sides would take the opportunity to continuously deepen cooperation and collaborative innovation and make their due contributions to promoting environmental health, social civilization and progress, benign industrial development and the healthy life of consumers!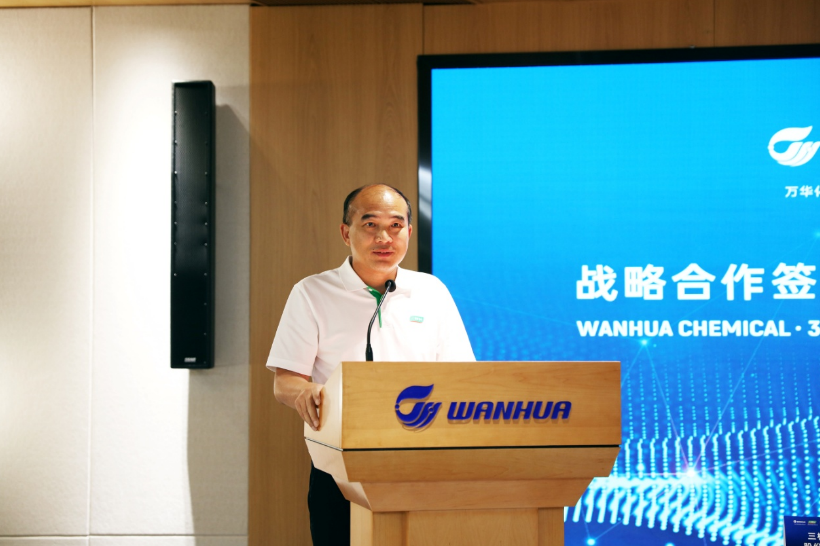 Mr. Hong Jie, Chairman and President of 3TREES
3TREES Chairman and President Hong Jie said that carrying forward the beautiful aspiration of repaying the country through industry and shouldering the responsibilities of a high-end coating brand, 3TREES had always adhered to the ideas of green innovation and sustainable development, which were consistent with Wanhua Chemical's mission to pay back to the country through industry by actively responding to the national call to develop circular economy and create a resource-saving society. He commented that the strategic cooperation was of great significance to the development of both sides and hoped that the two sides would give full play to their advantages in technology, capital and talents, make new efforts and contributions to the development of the industry, and build an important force in building a healthy and beautiful China.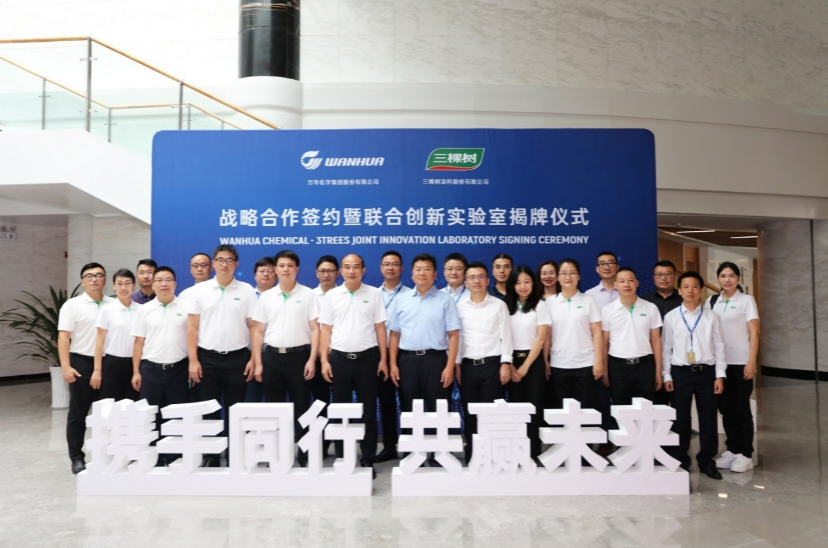 Since its establishment in 2003, 3TREES has consistently adhered to its corporate mission of "making homes healthier and cities more beautiful" and the R&D idea of "ultimate performance and application for ultimate health", and established an integrated 6-in-1 one-stop system of green construction materials and services, encompassing interior and exterior wall coatings, waterproofing products, insulation materials, auxiliary materials, floor coatings and construction, while leading industry development trends through technical indicators far higher than international standards. In the future, the two sides will carry out in-depth cooperation in raw material research, application development and industry promotion in the fields of interior wall paint, exterior wall paint and building waterproof materials to fill gaps in the industry, promote the development of the building coating industry in the direction of more environmental friendliness, green and high performance, and spare no effort to protect human health and create a better life!