3TREES Debuts at Hotel Plus 2020
2020.08.14
Category:
News
On August 12-14, Hotel Plus 2020 was held in Shanghai New International Exhibition Expo Center. 3TREES, a great Chinese brand, showcased its product lineup and won the Hoteliers' Choice Award. It also attended a series of events., including the Fourth China Travel Accommodation Innovation Forum, demonstrating its high brand strength and influence and receiving wide attention from numerous partners inside and outside the industry.
1、High-end Exhibition Hall for Highlighting Space Aesthetics
In its debut at Hotel Plus 2020, 3TREES put on an impressive display. Its exhibition hall design continued the design style at the Guangzhou Construction Expo, while integrating the creative flash shop idea of the "SEN Home". With a floor space of 145m2, the exhibition hall fully showed 3TREES's 6-in-1 high-end product system and a full range of interior and exterior wall coating solutions for hotels. Through dynamic TV-based presentation and VR visual experiencing, the exhibition hall presented viewers with the overall spatial and color effects of 3TREES's high-end art paint products and SEN Sci-Tech Innovation Boards, while displaying fashionable space aesthetics.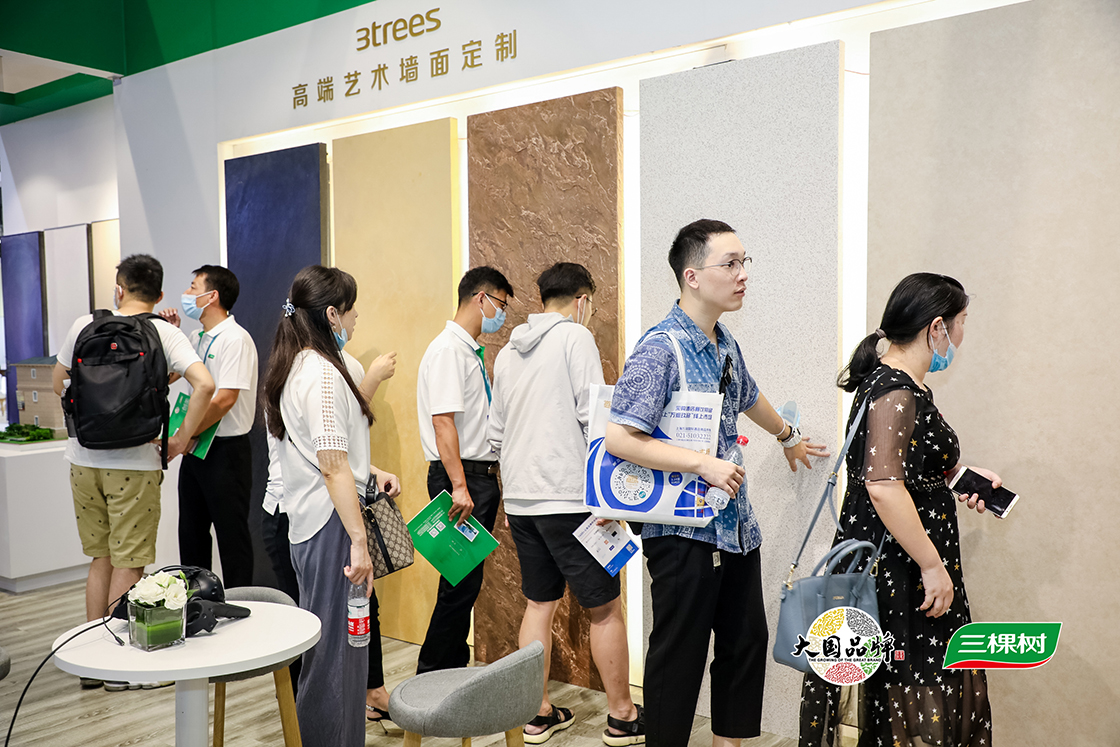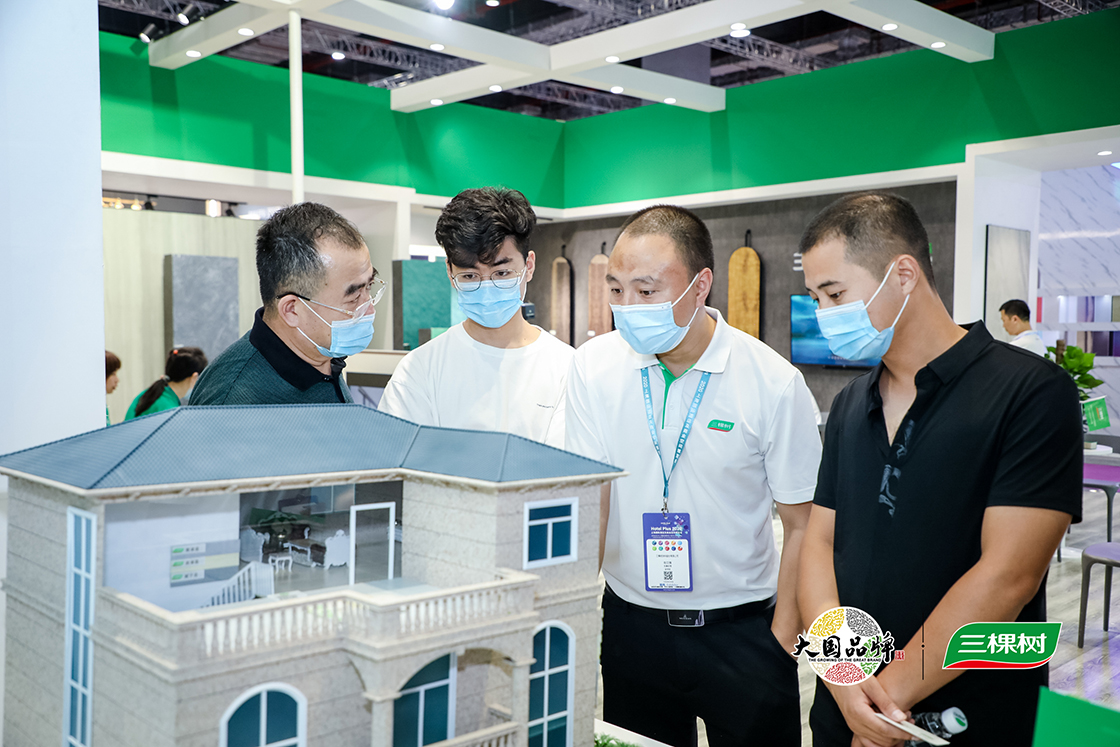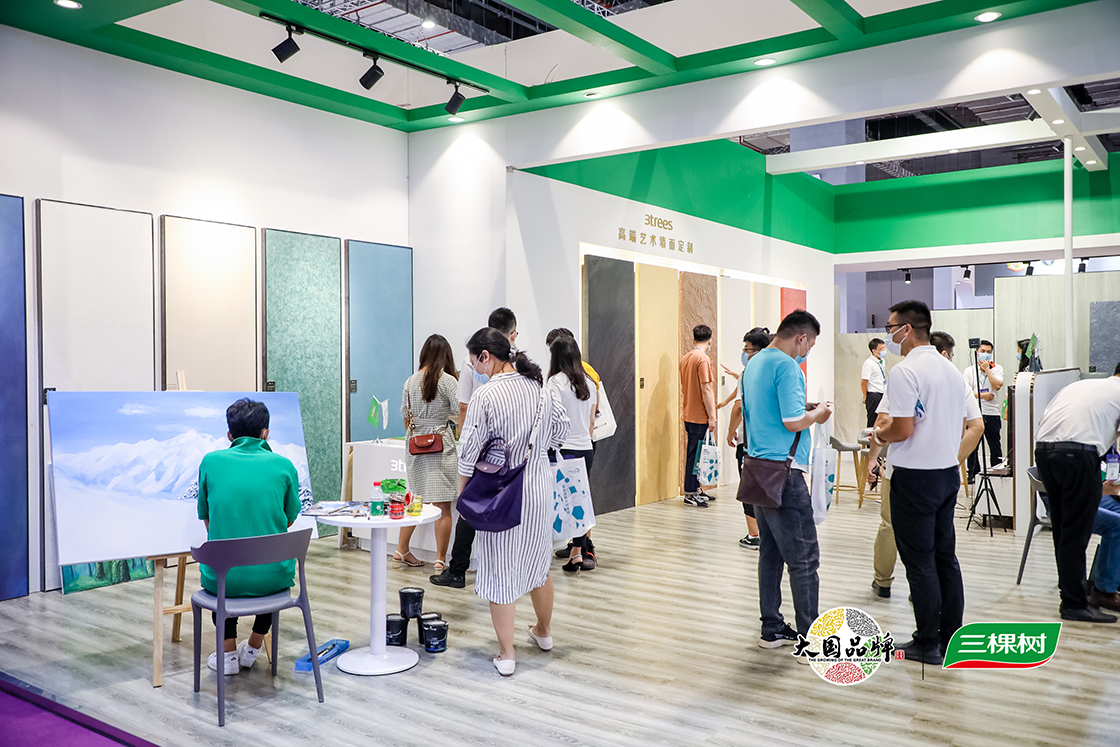 The exhibition hall also provided partners with an opportunity to get a glimpse of 3TREES's high-end product system. Focusing on healthy latex paints, high-end art paints and sci-tech innovation boards, it presented 3TREES's R&D pursuit of "Ultimate performance and application for ultimate health" and conveyed 3TREES's "health, nature and green" brand philosophy, fully demonstrating the comprehensive R&D, product and service capabilities of the company.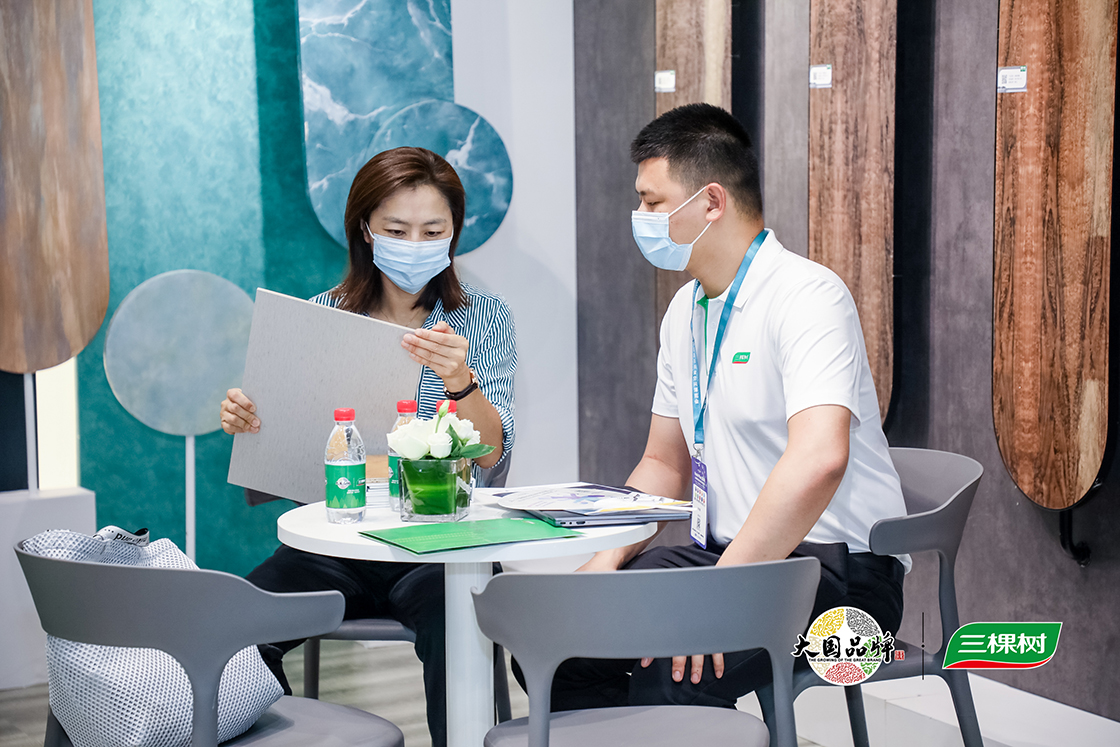 2、Building a Beautiful China Through Green Coatings
The Golden Palace Awards: On August 12, a grand Golden Palace Award Ceremony was held. Many top-notch brands in the industry gathered together, and 3TREES won the Hoteliers' Choice Award. On behalf of the company, Kuang Zhengsan, General Manager for Retail Strategy at 3TREES, thanked the Organizing Committee of Hotel Plus 2020 and industry partners for their trust and support.
In the meantime, General Manager Kuang Zhengsan stressed that as a leader in the coating industry 3TREES had always adhered to the ideas of green innovation and sustainable development, practiced its "user-centered" core values, and persistently pursued product quality far beyond international standards. He said that 3TREES would continue to thoroughly understand customer needs, beat customer expectations and provide the best products and services for customers. To this end, the company would continue to adhere to high standards, high-end products and high-end services, establish a 6-in-1 green hotel coating solution system and create greener hotel coating space, he added.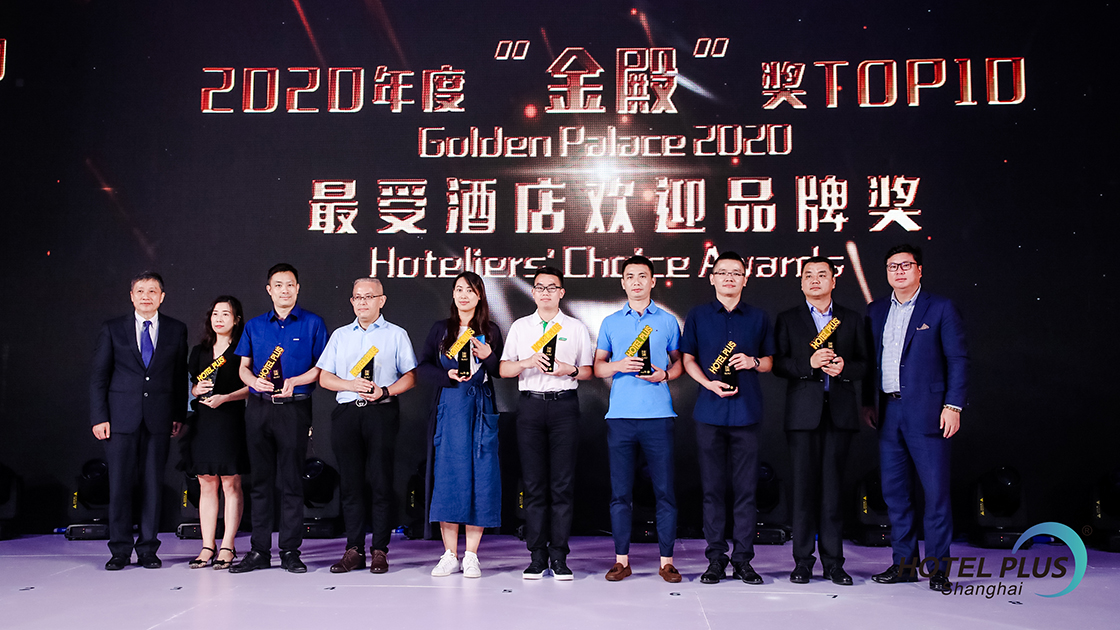 The Masters Forum: On August 13, the Fourth China Travel Accommodation Innovation Forum was opened. With the theme of "Diversified Operation, Space Reconstruction", the Forum invited industry experts, scholars and leading institutions to jointly discuss new breakthrough points and new development ideas of China's travel accommodation industry after the unusual year of 2020. On behalf of 3TREES, General Manager for Retail Strategy Kuang Zhengsan delivered a keynote speech Building a Beautiful China Through Green Coatings and expounded on 3TREES's empowerment of the hotel industry in terms of green space and ultimate aesthetics.
In the post-COVID era, consumers will pay more attention to everything related to health, especially to the healthy and comfortable experience of the spatial environment. The coating industry is closely related to people's health. 3TREES's futuristic technology, high-end intelligent coating products, art paints with multiple certifications and formaldehyde-free, natural and odorless new boards with aesthetic finishes can help the hotel industry to redefine space aesthetics.
Since its establishment in 2003, 3TREES has always been full of the grand vision of supporting the earth and greening the world. Adhering to the concept of green innovation and sustainable development, it has built a "6-in-1" green building materials integrated system of coating, heat preservation, waterproofing, flooring, auxiliary materials and construction, and is committed to building a green ecological circle, renovating cities, refreshing the world, providing healthy products and services for the vast number of consumers, and protecting the beautiful life of thousands of households.
▲About Hotel Plus
As the only professional hotel and commercial space expo in China, Hotel Plus covers many fields, such as architectural decoration, engineering design, interior design, lighting and intelligence, and attracts hundreds of brands in the industry. It is a one-stop purchasing platform dedicated to the construction and operation of hotels and commercial space.