New Marketing Exploration丨3TREES Wins Title of "Leading Enterprise of Private Domain Traffic Marketing of Home Industry in 2020"
2020.07.17
Category:
News
On July 10, 2020, the First Pan-home Social and New Retail Summit Forum & Private Domain Traffic Fission Marketing Award Ceremony was successfully held. Sponsored by China Building Decoration Fair and Imagine MCN and co-sponsored by Xiaozan Cloud, the event was to commend excellent enterprises which have made contributions in the exploration of pan-home new retail. The organizing committee of the Forum selected 29 enterprises as "Leading Enterprise of Private Domain Traffic Marketing of Home Industry in 2020". 3TREES won the award for its outstanding performance in private domain traffic fission in the first half of the year.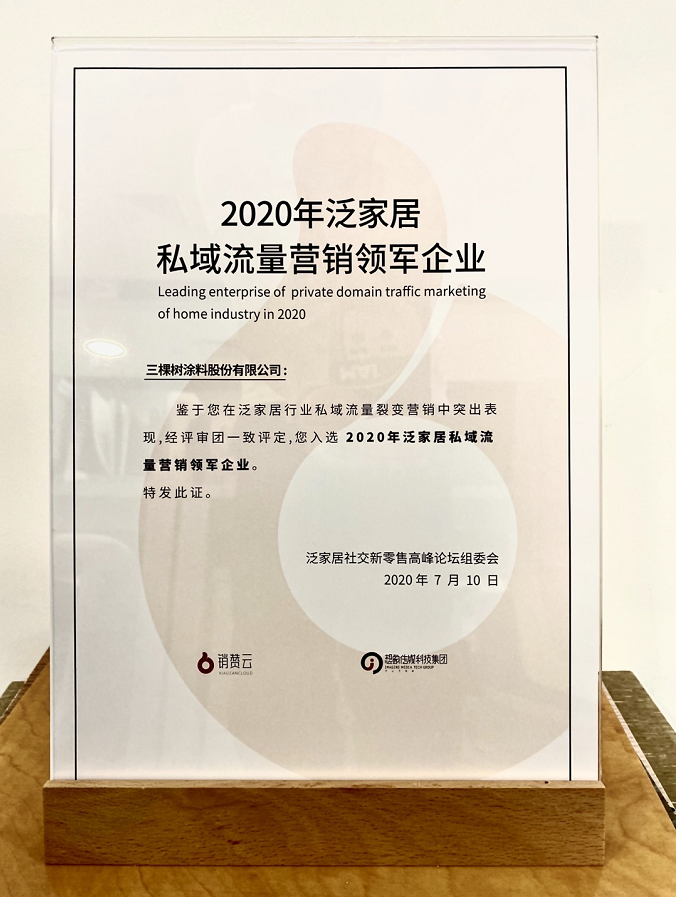 In recent years, the concept of social retail has been gradually on the strengthening. With the iterative development of Internet-based social networking, new social retail is bound to come into being and develop in the future. In 2020, the COVID-19 pandemic has brought new social retail and live e-commerce to a climax. How to accumulate and utilize marketing data and users to activate marketing realization is now a common topic facing the whole industry.
Today, traditional stores face the problems of expensive rent, small offline visitor flow and centralized public domain traffic, with data controlled in the hands of big platforms. The comprehensive digital upgrading of marketing can help enterprises to break the situation and transform. The store+online mall model upgrades traditional area-effectiveness to area-effectiveness + online person effectiveness, while fission marketing gives rise to online distribution systems. Dealership + online distribution can expand business for enterprises.
Aiming to address trendy problems and help enterprises make quick breakthroughs from traditional marketing, the First Pan-home Social and New Retail Summit Forum & Private Domain Traffic Fission Marketing Award Ceremony opened a window for enterprises to achieve explosive growth in private domain traffic and drive pan-home social and new retail.
As the COVID-19 pandemic struck, 3TREES decided to try the new mode of social retail at the beginning of 2020. It kicked off all-employee marketing and held the "Live Factory Grabbing Event" in March. All 3TREES people, including employees, salespersons, partners, dealers and offline stores, were mobilized to participate and collaborate to fully tap the value of private domain traffic and turn it into offline orders and contract signing, achieving impressive results.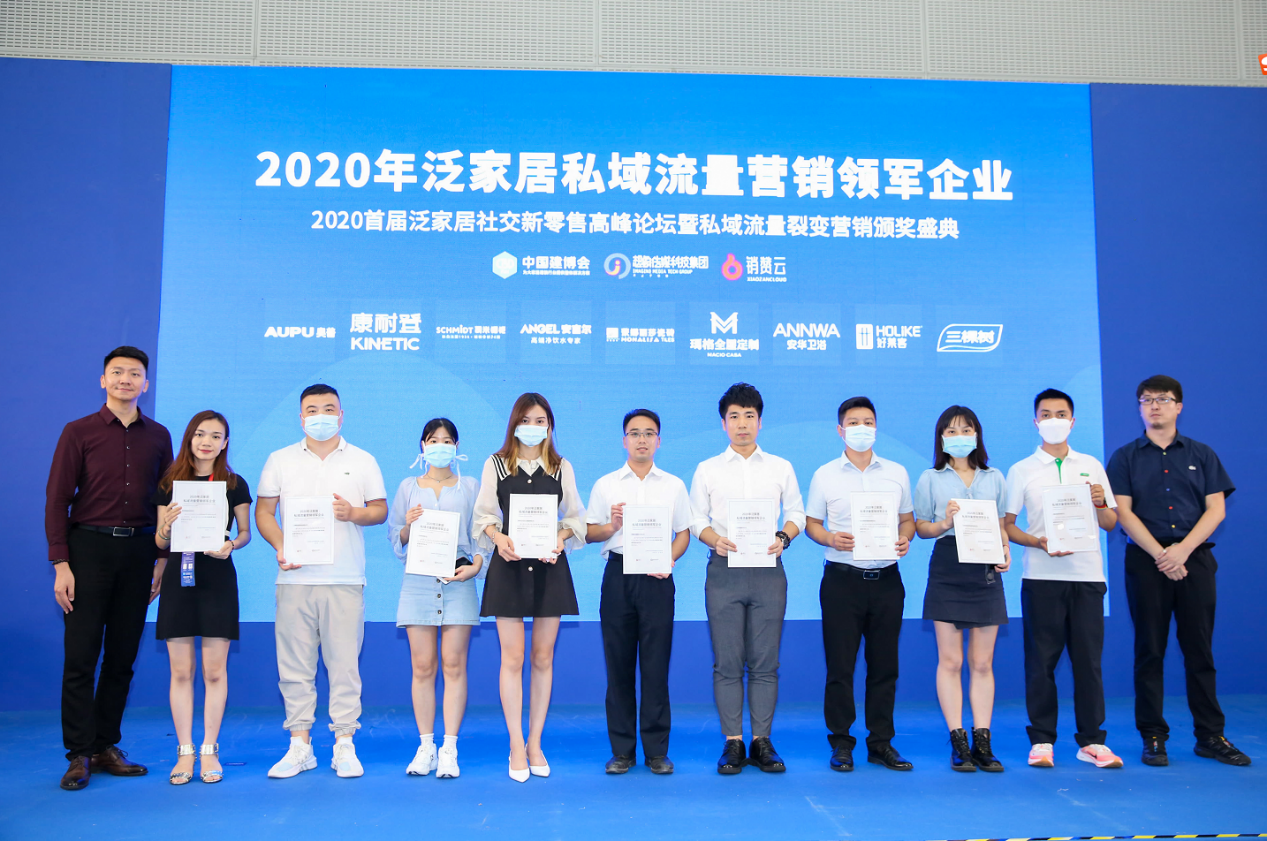 This Award is a great encouragement for 3TREES to boldly try the new social retail mode in the current special period. It will also spur 3TREES to continue to explore new marketing channels and innovative marketing means and make marketing breakthroughs, while persistently developing healthy high-end products and all-round services of ultimate performance and application for ultimate health. Only by catching the express train of Internet development and lay out ahead of time can 3TREES be ahead of the times and make leapfrog strides.