3TREES Showcases Products at Two Pavilions at China (Guangzhou) International Building & Decoration Fair
2020.07.14
Category:
News
On July 8, 2020, the 22nd China (Guangzhou) International Building & Decoration Fair ("CBD Fair (Guangzhou)") was held at China Import and Export Fair Complex. The CBD Fair (Guangzhou) 2020 had 4 themed exhibition areas on "Customization", "Design", "Intelligence", and "Systems". Anti-virus building materials, new creative home products and smart life scenes were put on display, which covered all main product sub-categories across the whole home construction industrial chain, thus pressing the "acceleration key" for industry development.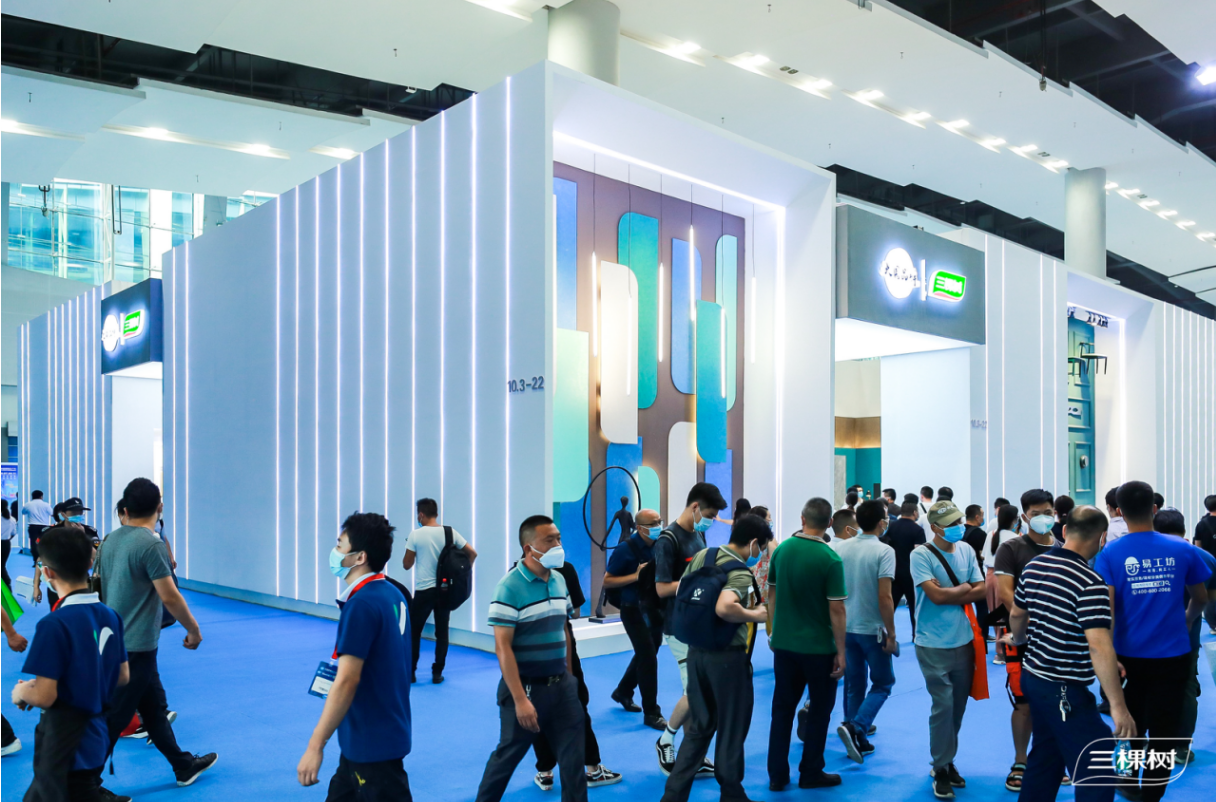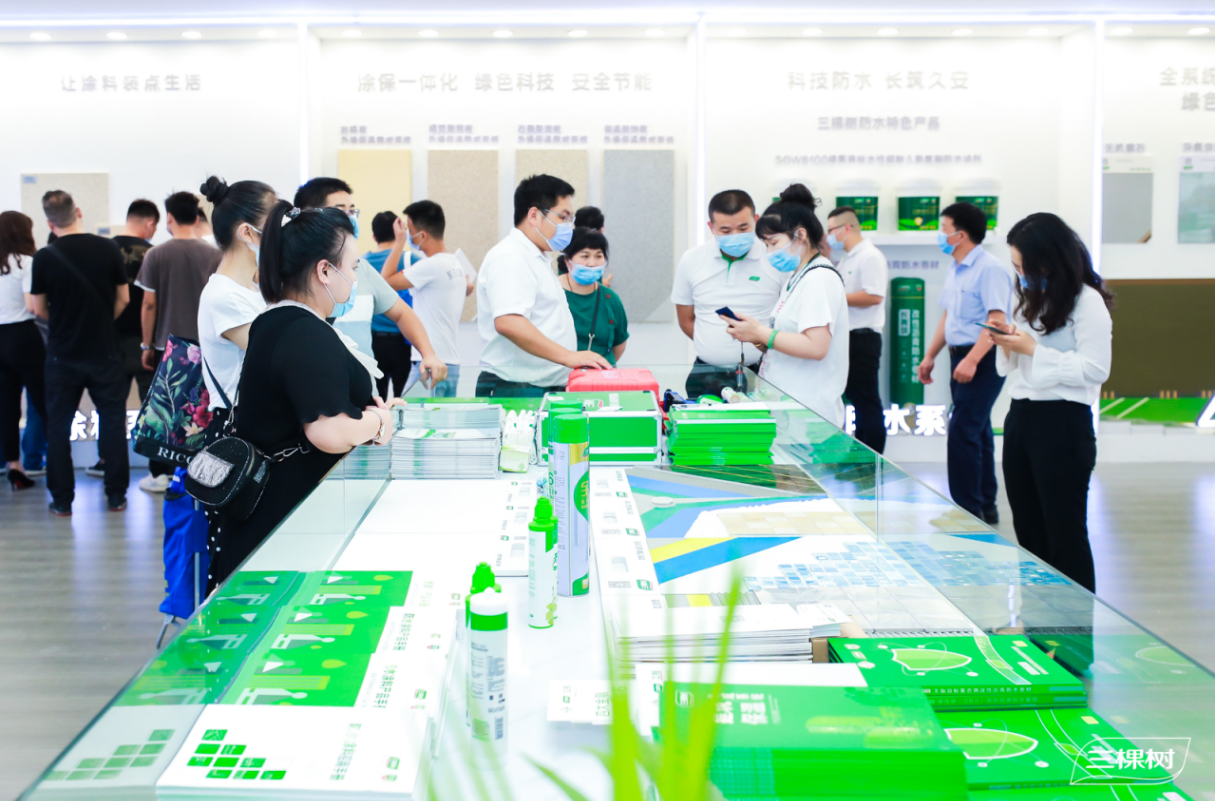 This year, 3TREES put up 2 pavilions at CBD Fair (Guangzhou): 3TREES Comprehensive Pavilion and 3TREES SEN Sci-Tech Innovation Board Pavilion, which brought immersive exhibition experience to visitors.
3TREES Comprehensive Pavilion
At the 3TREES Comprehensive Pavilion, art paint samples and creative windows full of artistic and design senses became a popular photo-taking site for cyber celebrities. Numerous viewers were attracted to take group photos with 3TREES's hi-tech products.

3TREES's special coating, insulation, waterproof, floor, auxiliary material and construction systems and various high-end products on display caught the attention of many. Among them, 3TREES 360 Anti-Formaldehyde Wall Paint, 360 Multi-Effect Anti-Bacterial & Anti-Viral Allround Wall Paint, Fresh Breath Air Purification Paint, High-End Wall Customization Paint and other hi-tech products became the star products of CBD Fair (Guangzhou).

SEN Sci-Tech Innovation Board Pavilion
Walking into the 3TREES SEN Sci-Tech Innovation Board Pavilion, viewers were greeted with row after row of furniture panels and decorative boards. Using VR, quick loading and other smart devices, visitors could get first-hand experience of the high integration of cutting-edge technology and modern aesthetics. For the first time, 3TREES erected a separate pavilion for its SEN Sci-Tech Innovation Boards to comprehensively showcase the core competitiveness of its formaldehyde-free, natural, odorless and aesthetic veneers, as well as all-round system solutions from product design to product application. The pavilion attracted numerous viewers from the industry for exchange and consulting.

Make homes healthier, cities more beautiful and life better. After years of hard work, 3TREES as a great Chinese brand has brought its green, healthy and natural brand image home to consumers. On the path of green, sustainable and high-quality development, 3TREES has closely followed national policies and industry trends, boldly embraced change and innovation, and launched a series of high-tech, high-grade products and supporting services which integrate fashion, art and health into one body, while committing itself to promoting green production and green manufacturing in the industry and building a "green ecosystem" with upstream and downstream industries.
The outstanding showing at CBD Fair (Guangzhou) has again added splendor to 3TREES and further spurred it to go global and create a better life for people.