3TREES Wins the DA YAN Award -- Leading Brand of Real Estate Supply Chain in China's Home Furnishing Industry in 2019
2020.07.10
Category:
News
On July 8, 2020, the 7th China Home Furnishing Industry Annual Convention & Leadership Summit was held in Guangzhou. 3TREES was invited to attend the grand event and won the "DA YAN Award" - Leading Brand of Real Estate Supply Chain of China's Home Furnishing Industry in 2019.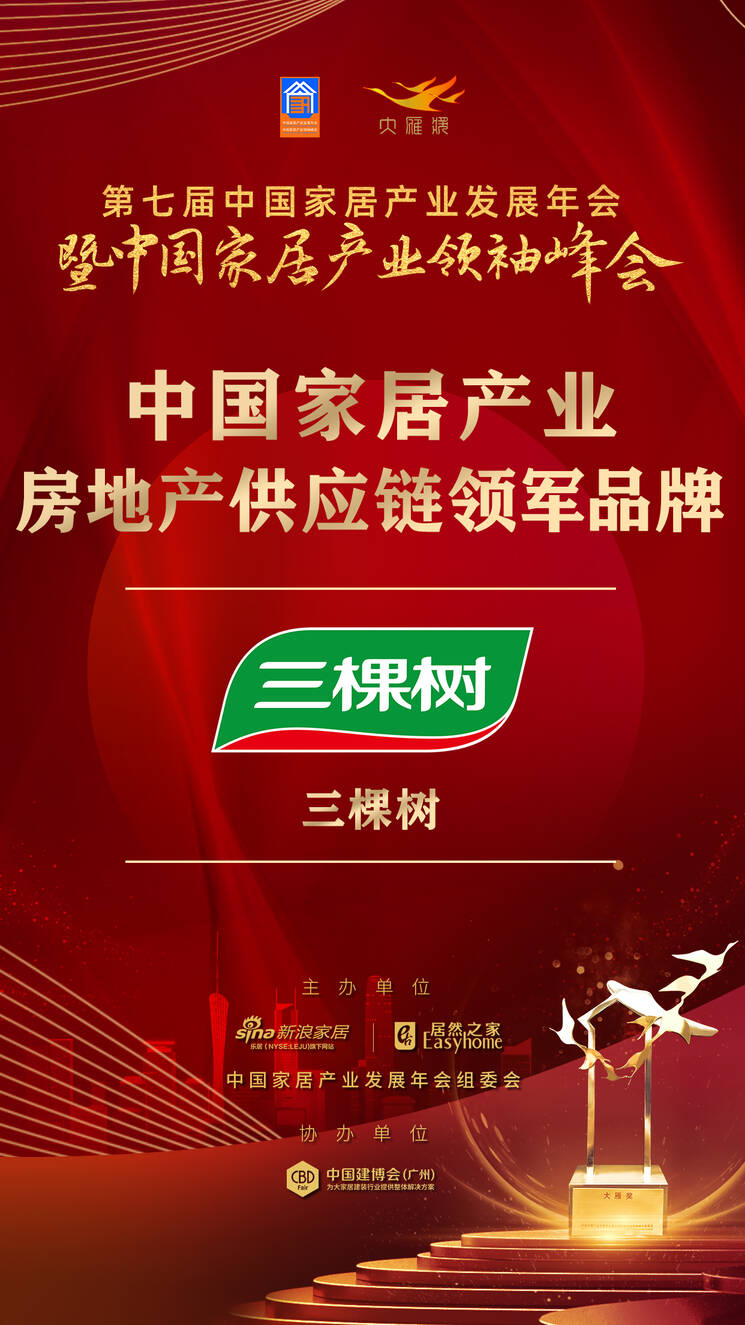 The Summit was jointly sponsored by Sina Jiaju, EasyHome and 12 associations including China National Interior Decoration Association, China National Forest Products Industry Association and China Building Decoration Association, with CBD Fair (Guangzhou) as a co-sponsor. The Summit was held concurrent with CBD Fair, and the DA YAN Award attracted wide attention in the home furnishing industry.
The DA YAN Award is one of the most prestigious and the most remarkable awards in China's home furnishing industry. Known as the "Oscars" of China's home furnishing industry, it aims to recognize leading enterprises and entrepreneurs with outstanding achievements and contributions in the industry during the year. With its superior products and services, 3TREES has been widely favored by partners and consumers alike. In recognition of its remarkable achievements, the Organizing Committee of the Summit has conferred the DA YAN Award on 3TREES 3 years in a row.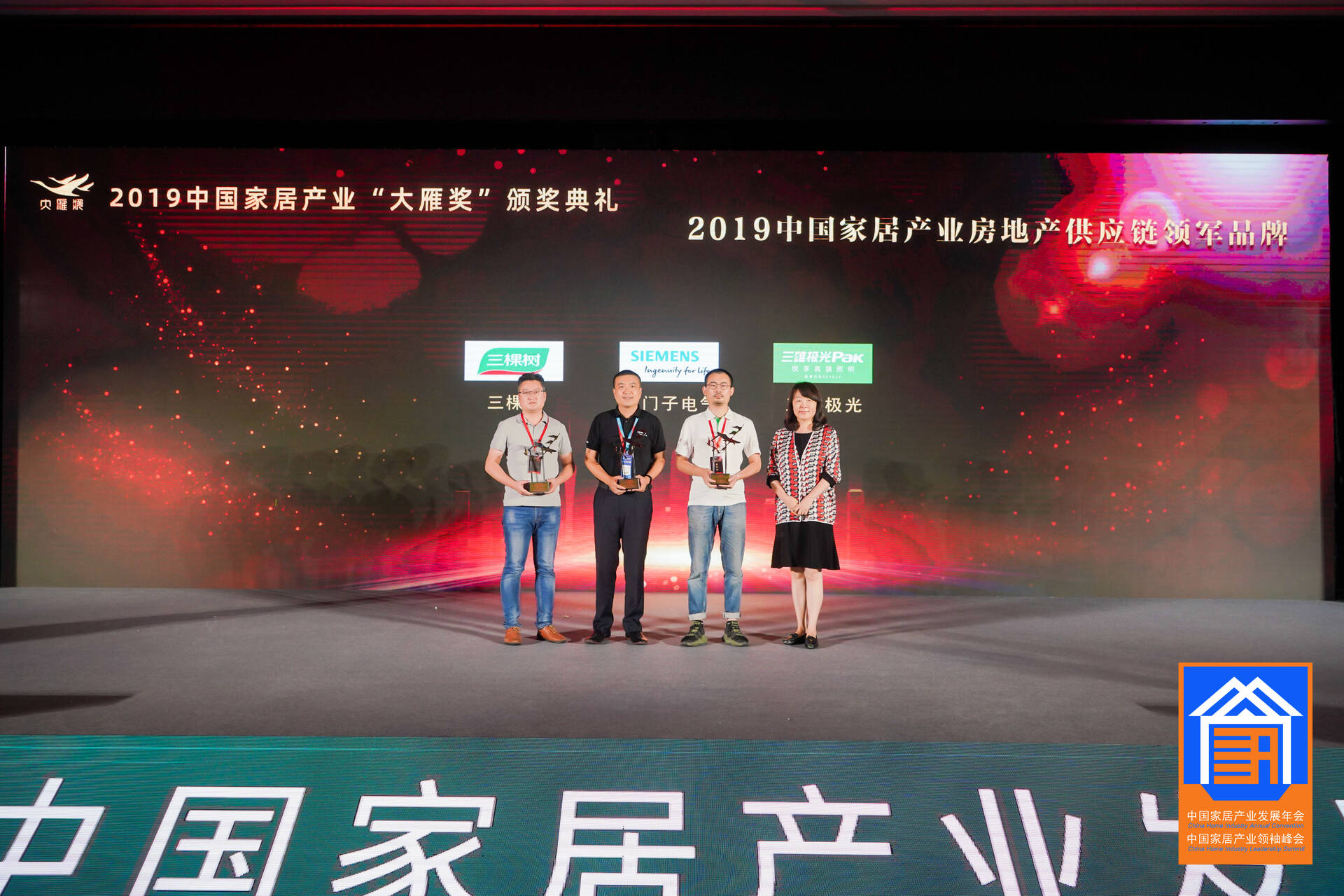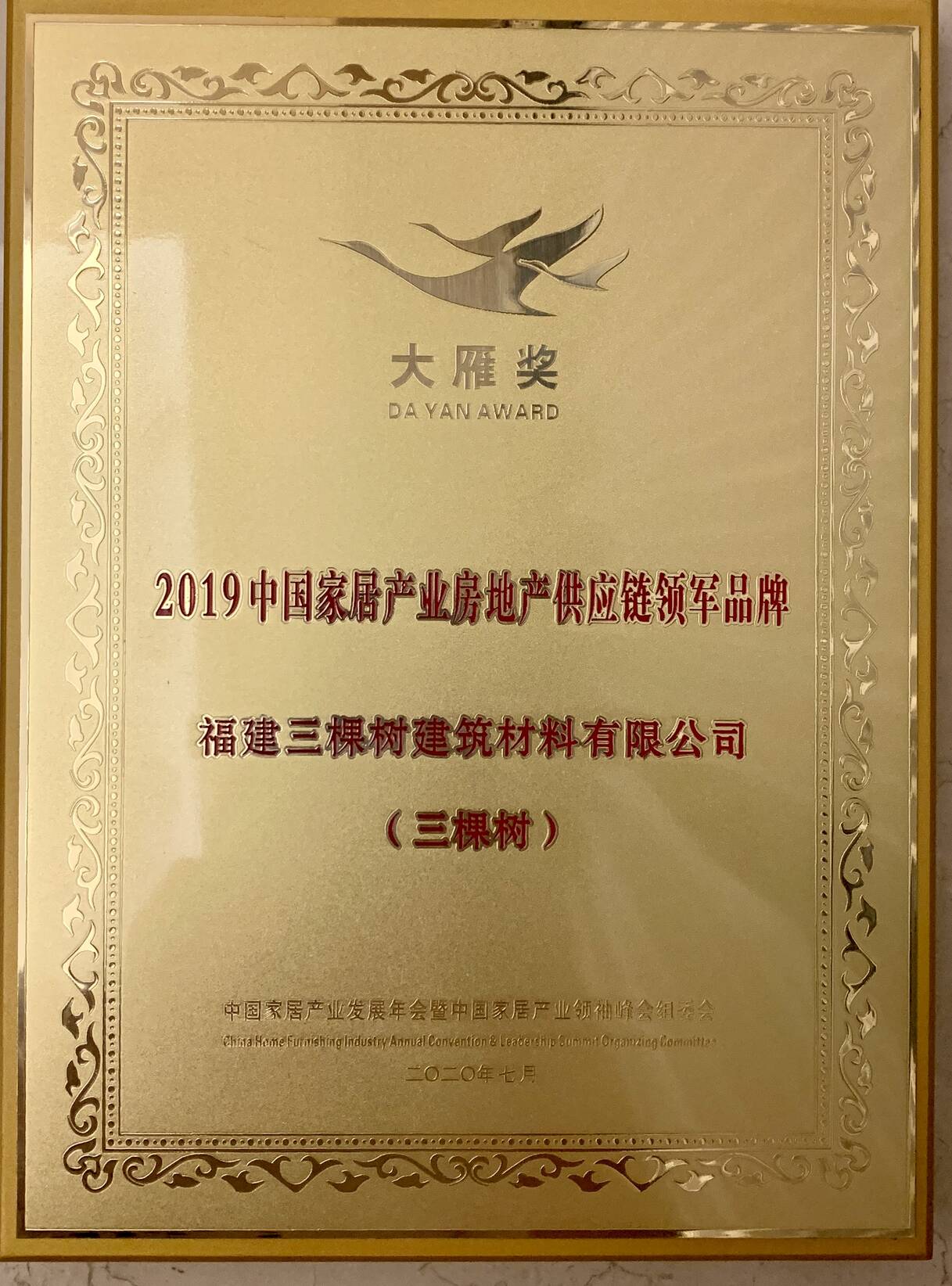 In 2019, 3TREES won the title of "TOP70 Brands on the 70th Founding Anniversary of New China", proving to the world its power as a leading coating brand in China and showcasing the vigorous vitality of Chinese coating brands. In the same year, 3TREES held a full-line odorless product release conference on the theme of "Saluting a Beautiful Life", responding to user demand for superior coatings and truly bringing the "health+" home to tens of thousands of households.
Value, collaboration and growth are the 3 main themes which 3TREES will closely focus on in the future. Adhering to its R&D philosophy of "Ultimate performance and application for ultimate health", 3TREES will commit itself to transforming towards the high end, achieving continuous development on the world coating stage, and making leapfrog strides towards a great high-end Chinese brand.