Home & Design丨3TREES Flash Creative Space - "City Picnic" Comes to Successful Close
2020.06.17
Category:
News
On June 8, 2020, the Design Shanghai @ Xintiandi Design Festival officially drew to a close. During the festival, "City Picnic", a 90㎡ creative space jointly created by 3TREES and ELLEDECO, delivered a unique experience of the dream "home" to people passing by the Shanghai Xintiandi Plaza.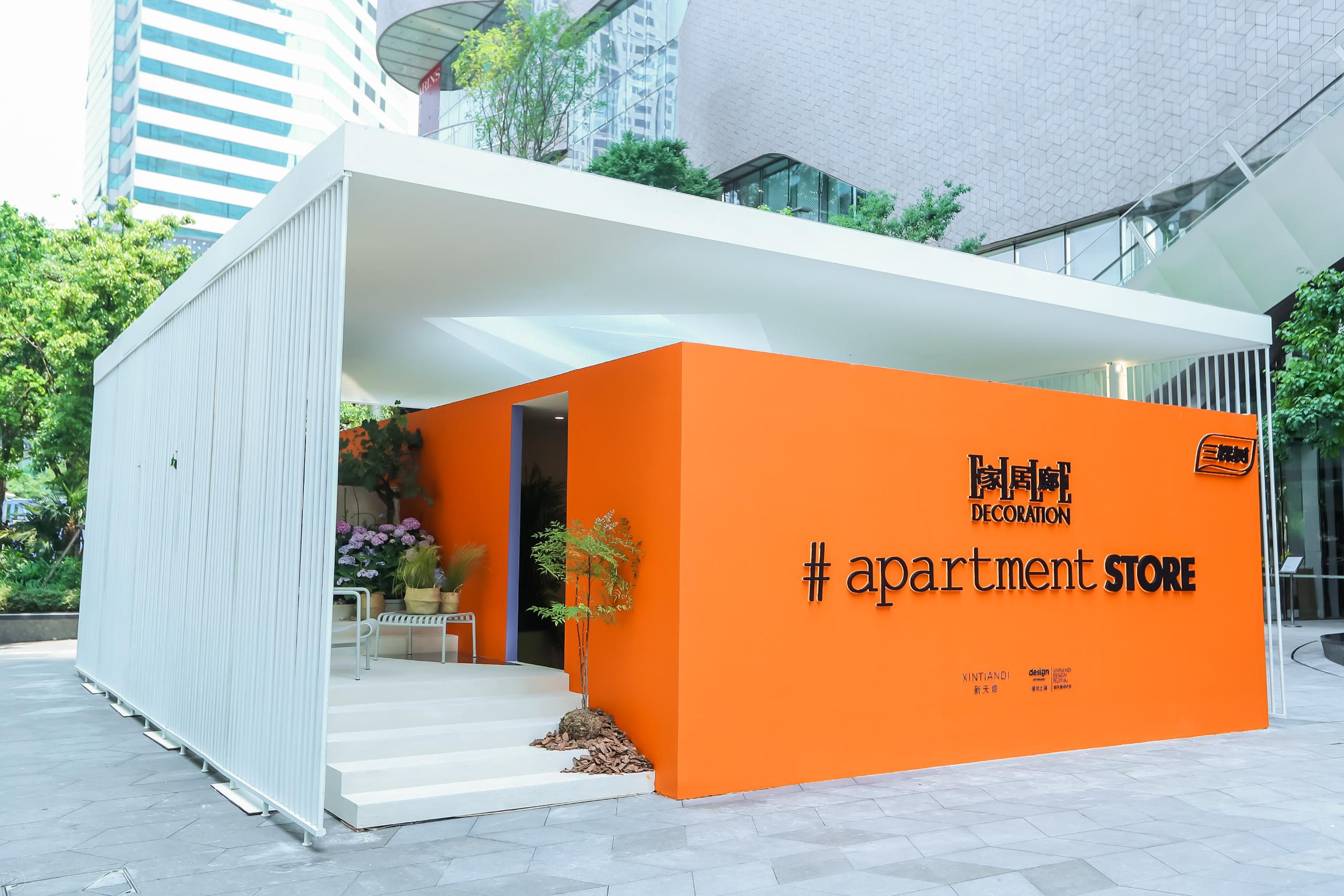 This year's Apartment Store was created by Sò Studio, which has designed numerous popular online design stores. The whole design space features multiple high-end healthy products from 3TREES. Carrying the theme of "City Picnic", Apartment Store presents young people's imagination of "home" through design and art, condensing a unique home space conception and novel lifestyles in a space of 90m2 and aspiring to offer a venue of warmth for people to get together and return to social networking after the COVID-19 pandemic.
For its exterior wall, Apartment Store adopts 3TREES Garden Weather-Shield Exterior Wall Paint, whose high hiding power easily controls bright orange and forms a distinct contrast with the white world inside. Taking on a bright orange color, the whole exhibition area presents an appearance full of ardent enthusiasm, showcasing youthful vigor and vitality while offering the great warmth of a home.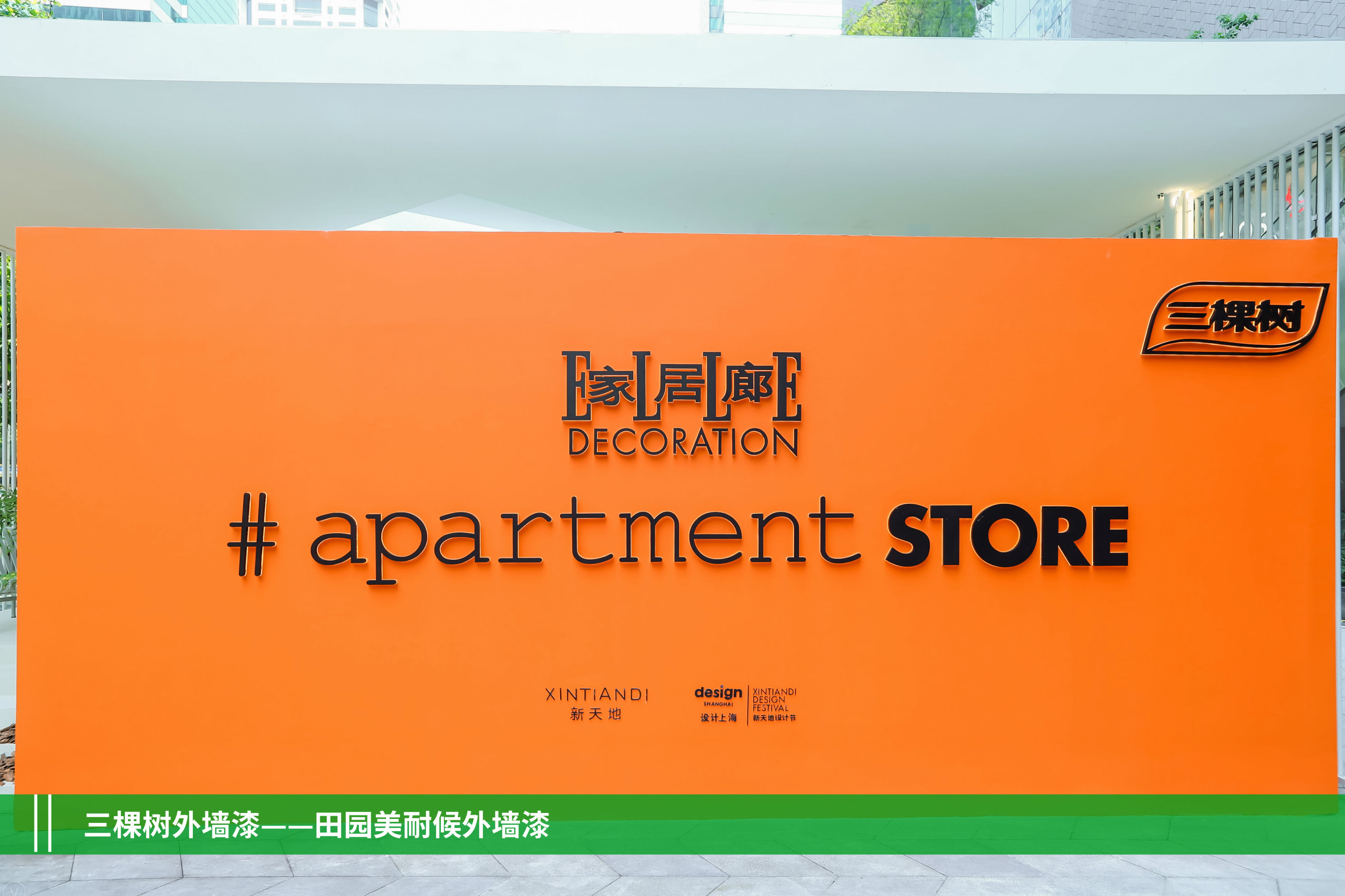 3TREES Exterior Wall Paint - Garden Weather-Shield Exterior Wall Paint
Adopting a simplified decorative style supplemented by multiple natural elements, the interior space of Apartment Store adopts 3TREES SEN Sci-Tech Innovation Board, 3TREES High-End Art Paint and 3TREES High-End Interior Wall Paint. In a simplified but profound way, it enables people to feel the beauty of nature and the yearning for home.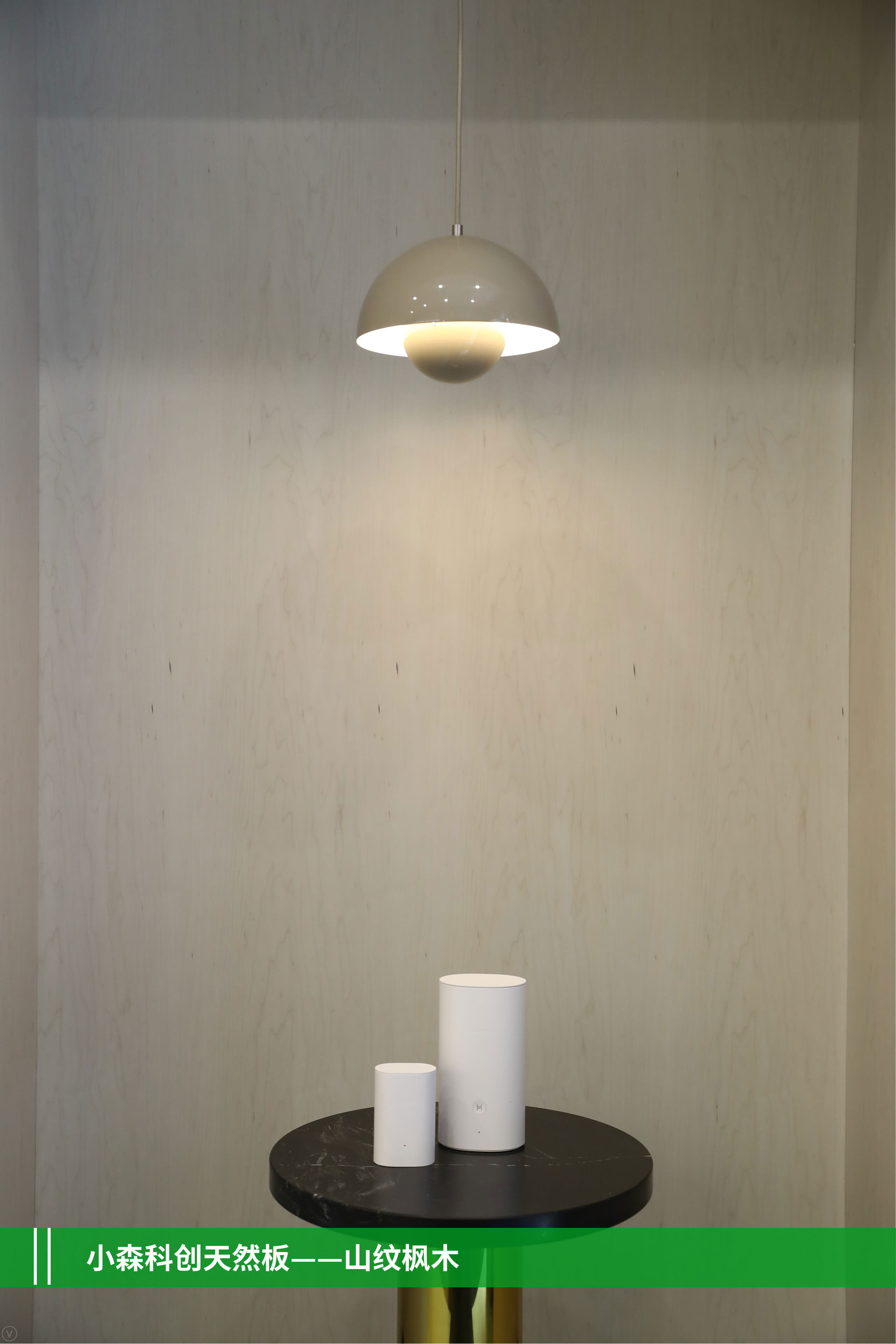 SEN Sci-Tech Innovation Board – Textured Maple Wood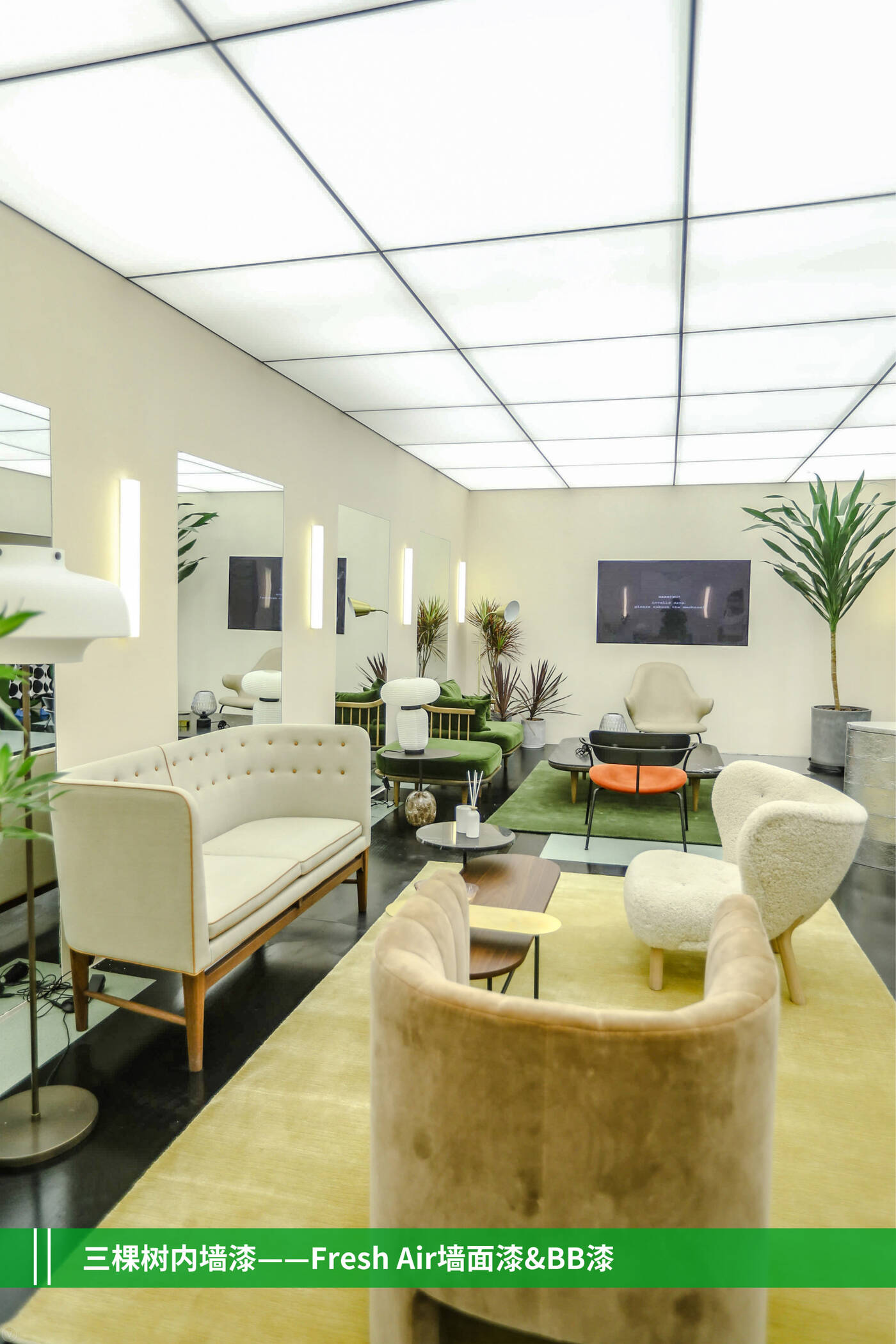 3TREES Interior Wall Paint -- Fresh Air Wall Paint & BB Paint
▷▷The hallway adopts the textured maple wood of 3TREES SEN Sci-Tech Innovation Board; 3TREES Fresh Air Paint and BB Paint are extensively used in indoor decoration.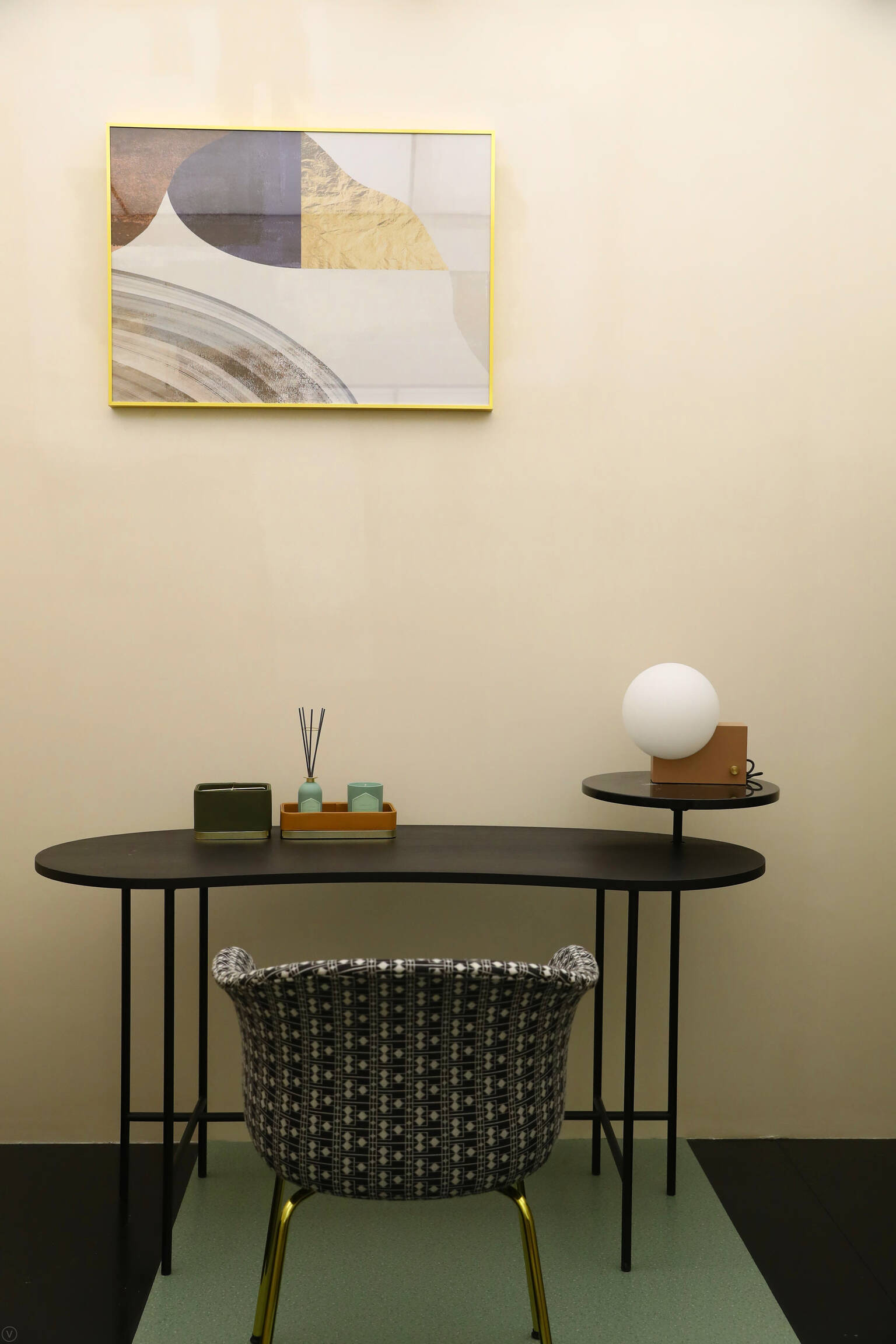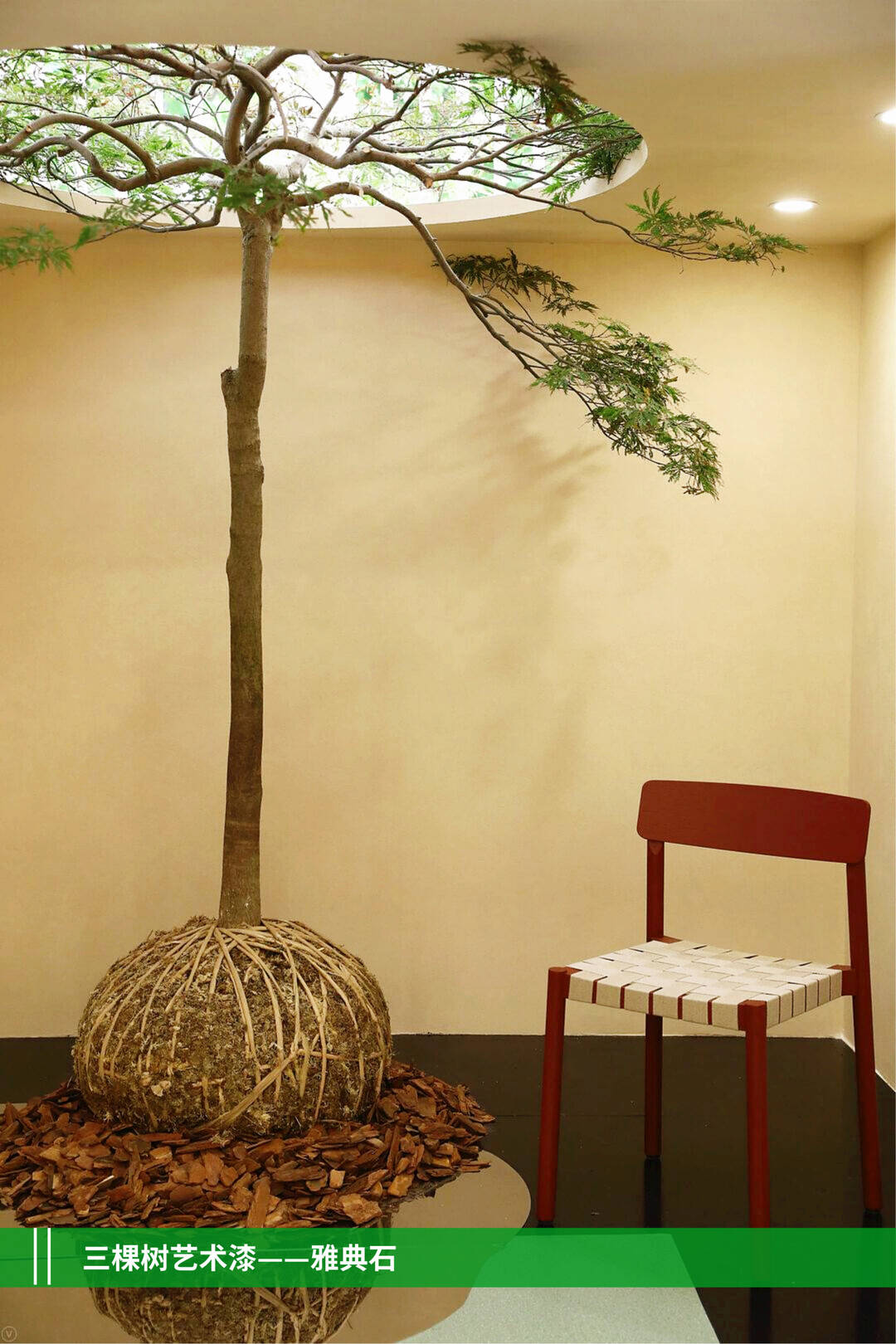 3TREES Art Paint – Athens Stone
▷▷The study adopts 3TREES Milan Art Paint, while the walls around the tree use 3TREES Athens Stone Art Paint.
3TREES has not only brought a peaceful and far-reaching atmosphere to Apartment Store. The healthy quality of life which it advocates also well suits the needs of young people for homes.
The great sense of design and fashion of the "City Picnic" space made it a popular place for cyber celebrities to take photos during the design festival. With fresh flowers, green plants, cats, parrots and other elements, the natural scene and design space are perfectly integrated, and the fashion style and health products collide to create the image of "home" in young people's imaginations. An urban corner full of artistic rendition and dedicated to the idea of healthiness, naturalness and greenness is simply an irresistible attraction!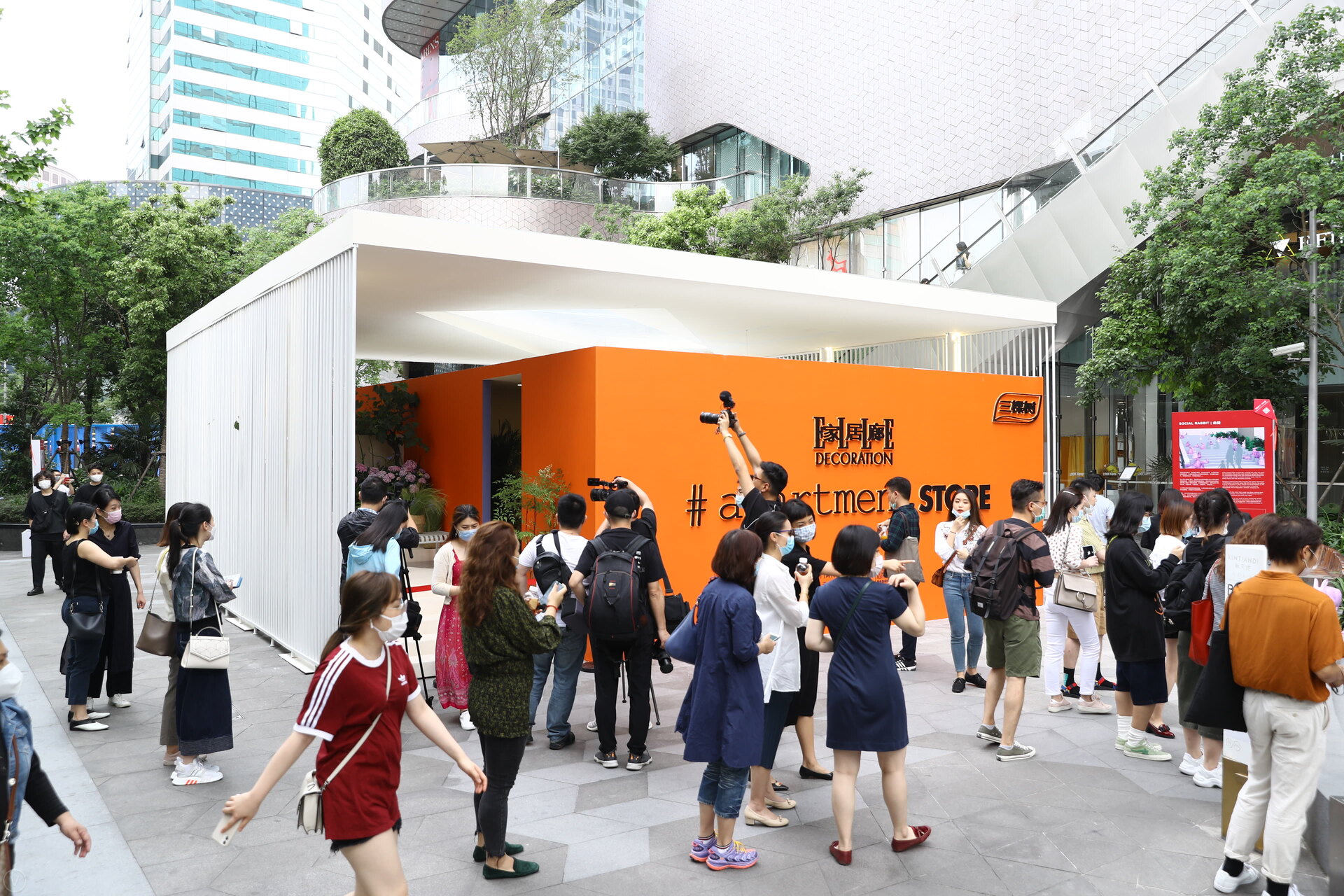 During the Xintiandi Design Festival, 3TREES staged multiple events at the scene, attracting large numbers of visitors from the design field and interested viewers to participate, appreciate designs of high taste and share the art of colors, fashions and home decoration.
On May 28, 3TREES signed a strategic project cooperation contract with Decoration Industry Business College (DIBC) and held a kick-off meeting, hoping to speed up the new channel layout of 3TREES and realize brand transformation and upgrading by tapping into massive decoration enterprises nationwide.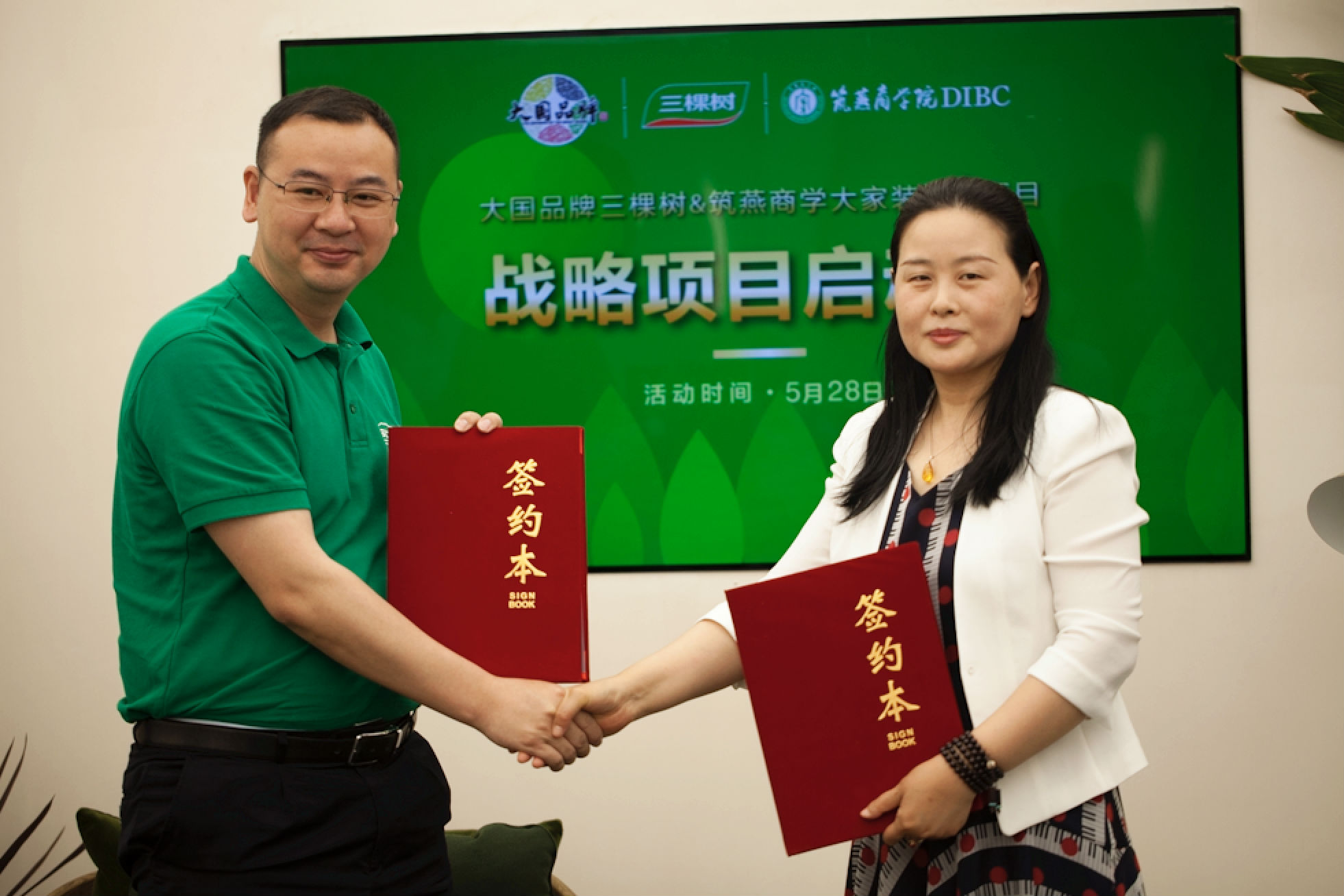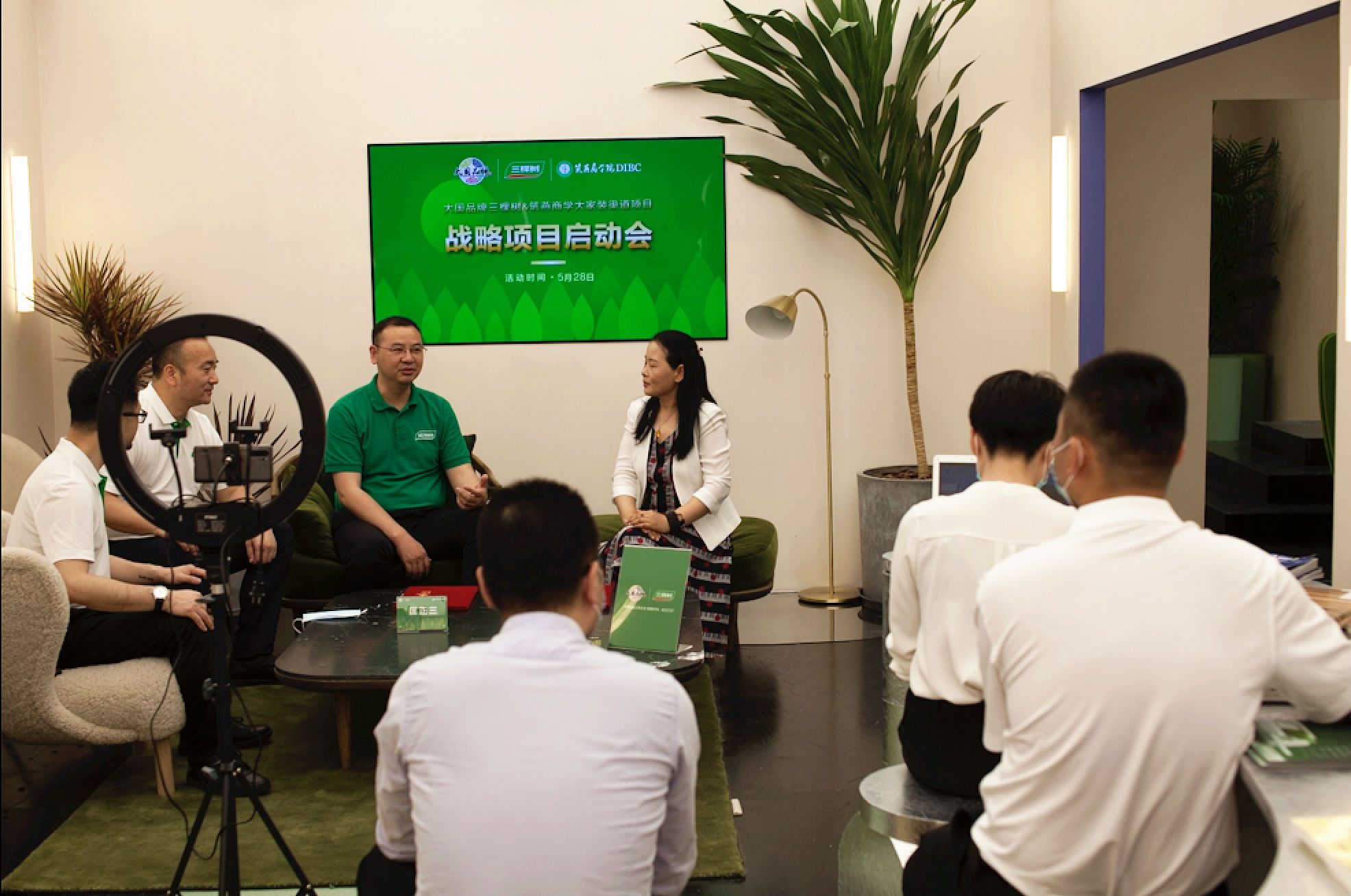 On May 31, 3TREES held a "Care for Love - Kid Fun World" release conference themed on 3TREES Kid Color Room and British Teddy Bear IP. Color expert Zhang Xintong and youth coach Xia Zhe were invited to answer consumer questions about the relationship between child growth and color and the cultivation of artistic understanding in kids.
On June 5, 3TREES staged the "Color Aesthetics - Health Products" Indoor Color and Home Inspiration Manual Release & Designer Sharing Salon. The event especially invited Professor Song Wenwen, Executive Deputy Director of the Color Research Institute of Art and Science Research Center of Tsinghua University, to present an interpretation of The Inspiration of Color, citing examples of combinations of the last trendy colors with art paints and new board products. Professor Song Wenwen and 3TREES jointly launched the Home Space Color Mixing Inspiration Manual for a new season, which perfectly integrates the art of home furnishing with the aesthetic beauty of colors. Nearly 20 designers attended and engaged in interactive sharing, academic discussions and experience exchanges. The event drew enthusiastic responses from participants.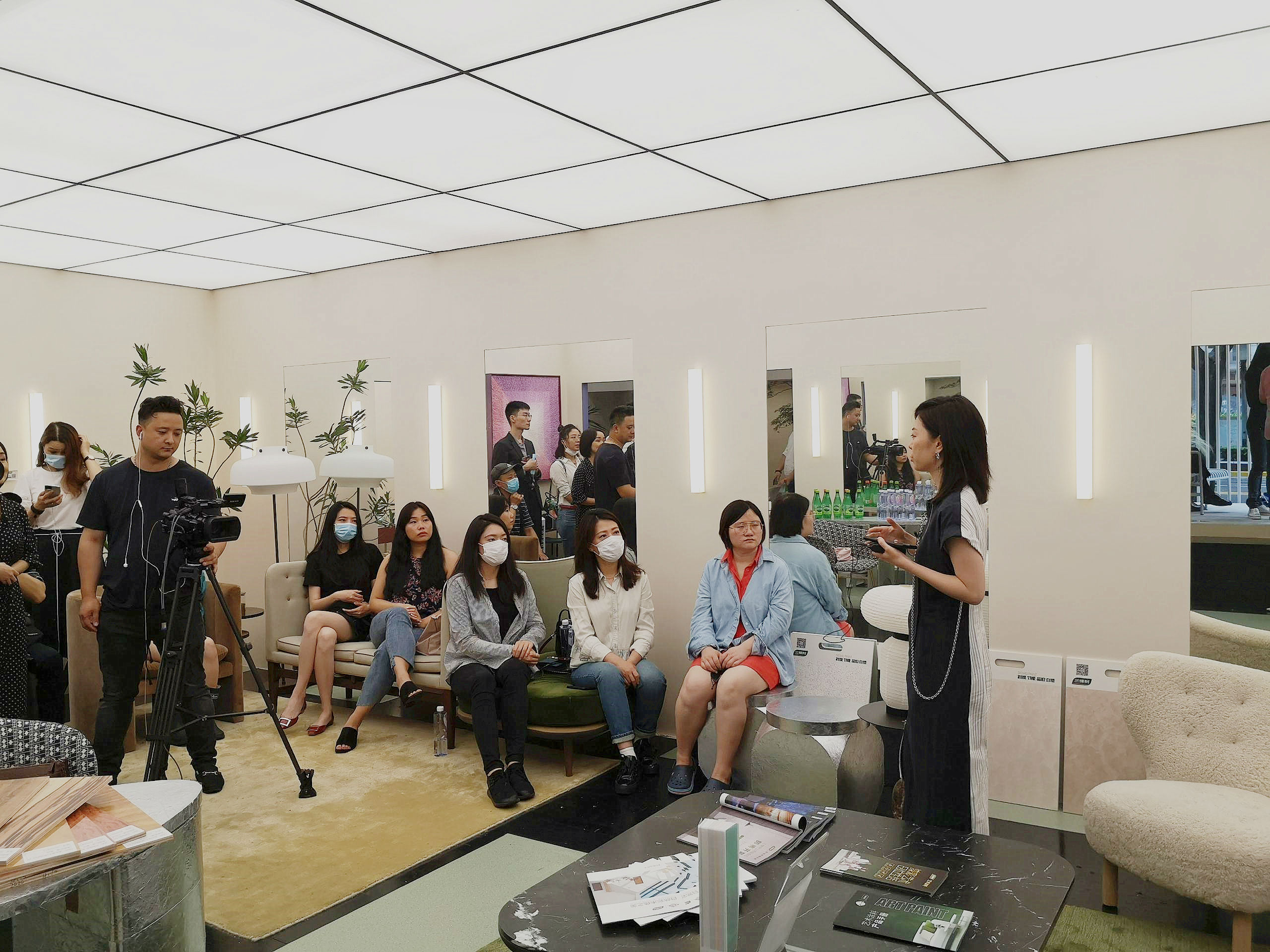 The latest cooperation between 3TREES and ELLEDECO aims to integrate the high-end and healthy products of 3TREES with the whole fashionable art space, engage in in-depth dialogues with young people using the design language, enter their visions, get close to their lives and thoroughly convey the exquisite and healthy aesthetic lifestyle. At the same time, it is hoped that through a series of events, deep online and offline links can be established with the designer community and let designers personally feel the health and fashion charms of 3TREES's high-end products, so as to forge a stable relationship with the designer community and expand the influence of the 3TREES brand.
Through Apartment Store, 3TREES has put on an in-depth interpretation of its brand development ideas of "healthiness, naturalness and greenness", and put across its blueprint of a beautiful life to bring customized high-end walls to tens of thousands of homes!