After Donating RMB10 Million, 3TREES Offers More Support for Fight Against COVID-19
2020.02.21
Category:
News
During this year's Spring Festival, the sudden outbreak of the COVID-19 pandemic touched the nerves of the people of the whole country. Life is of paramount importance. As 3TREES people, we want to let love and hope spread faster than COVID-19. 3TREES has quickly shouldered its social responsibility and actively helped the fight against the pandemic. After donating RMB10 million, 3TREES has done more on COVID-19 prevention and control.
Donating money and materials for health protection in the fight against COVID-19
The pandemic is a call for action, and preventing and controlling it is a responsibility. To support the fight against COVID-19, 3TREES immediately started an emergency decision-making process and opened the whole-process green channel for money and material donations.
1. Money Donations to Areas Hit by COVID-19
On January 27, 3TREES donated RMB10 million to Fujian Society for Promotion of the Guangcai Program. The money will be forwarded to the relevant department to support the fight against COVID-19. On February 7, 3TREES made a donation of RMB500,000 to the Finance Bureau of Nanzhao County, Henan Province, for COVID-19 prevention and control;
On February 10, Hubei Dayu Jiuding New Material Technology Co., Ltd., a subsidiary of 3TREES, donated RMB500,000 to the Dongmafang Neighborhood of Yingcheng City in Xiaogan, Hubei Province, to support local fight against COVID-19.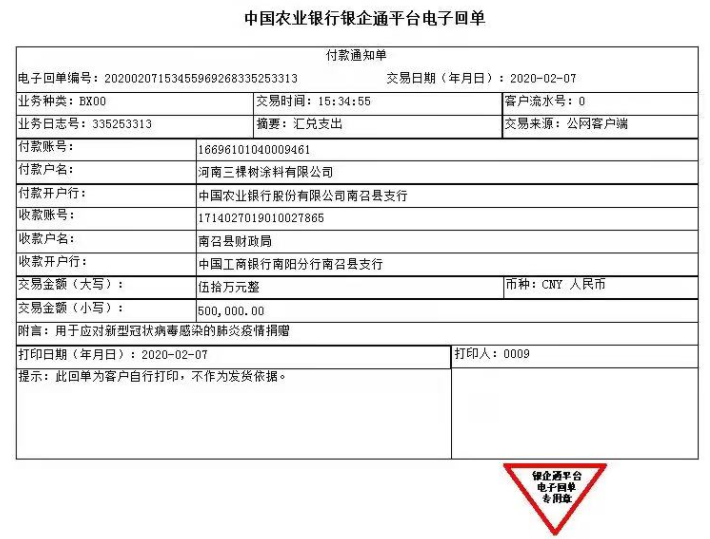 2. Material Donations to Hospitals
As the COVID-19 pandemic still rages on, most people choose to stay at home to prevent the further spread of COVID-19. However, there are a group of 3TREES people who have gone to the front line to donate materials to five hospitals. They are among the most beautiful fighters who helped win the key battle against COVID-19.
As a specialized hospital for the centralized treatment of patients, Wuhan Leishenshan Hospital has attracted global attention and touched the hearts of all 3TREES people.
At the early stages of construction of the hospital, staff at 3TREES's Dayu Jiuding Waterproof Company set up a task force. Upon receipt of the material demand information, they got the emergency materials and vehicles ready within 4 hours, racing against the clock to load, deliver, unload and lay the materials overnight. In less than a day, they completed all the laying work, giving a big boost for quickly putting the hospital to into use.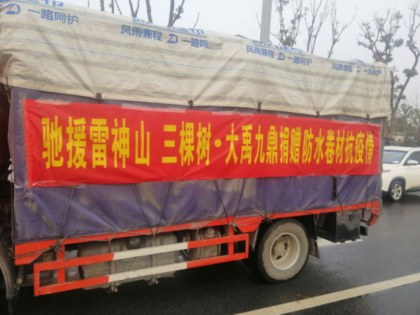 Besides Leishenshan Hospital, Beijing Xiaotangshan Hospital, which once effectively brought the SARS epidemic under control, has also started renovation to get ready for receiving COVID-19 patients.
3TREES's Beijing Key Account Team and Tianjin factory immediately set up a task force, made active contact with the general headquarters of Xiaotangshan Hospital, and duly delivered a batch of healthy interior wall paint materials to the hospital. During the renovation period, the 3TREES task force also conducted all-weather site surveys and provided written paint application guidance.
3TREES is one of the first enterprises to offer assistance to Xiaotangshan Hospital. Its work efficiency and professionalism have immensely impressed and praised by the Beijing Center for Disease Control and Prevention!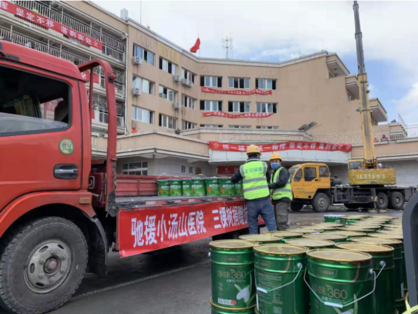 In addition, 3TREES has also donated healthy coatings to Yinchuan Fourth People's Hospital in Ningxia Province, Kangshan Hospital in Longyan, Fujian Province, and Suzhou Third People's Hospital in Anhui Province.
3. Material Donations to Customers and Employees
In addition to its donations to the five hospitals, 3TREES has also successively allocated 3 million disposable masks, sterilized alcohol cotton pads/wipes to customers and employees' families, in the hope of giving them security guarantee and corporate care in this special period.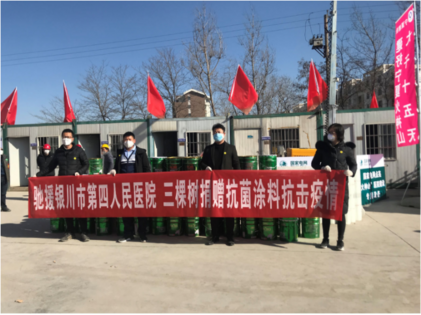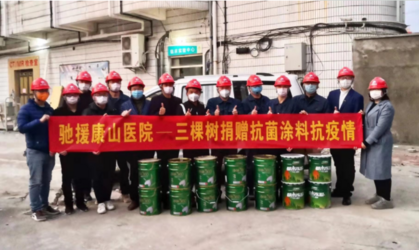 Pool efforts to fight against the COVID-19 pandemic
After the outbreak of the COVID-19 pandemic, all 3TREES employees have actively donated money and participated in relief activities, forming a strong caring force. In just three days, the 3TREES Public Welfare Foundation raised more than RMB600,000 charity money.
Through the 3TREES Public Welfare Foundation, all the raised funds have been used to purchase medical materials for donation to the Affiliated Hospital of Putian University, the First Hospital of Putian City and other hospitals fighting against COVID-19. Currently, 4,000 bottles of alcohol and 24,000 medical masks have been donated.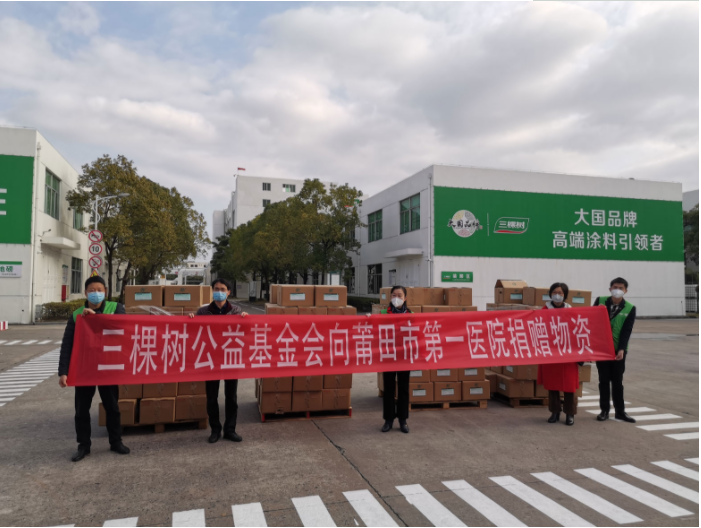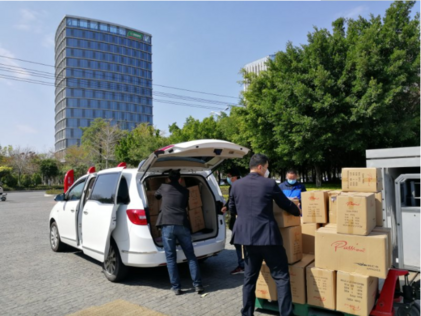 Global sourcing of medical materials and concerted efforts to fight against COVID-19
Whenever receiving material shortage information from the front line, 3TREES will actively mobilize its employees to look for supplier resources worldwide, while working with upstream and downstream partners to source urgently needed medical materials from both at home and abroad. 3TREES has done its best to provide assistance for the front line against COVID-19 and safety protection for front-line workers.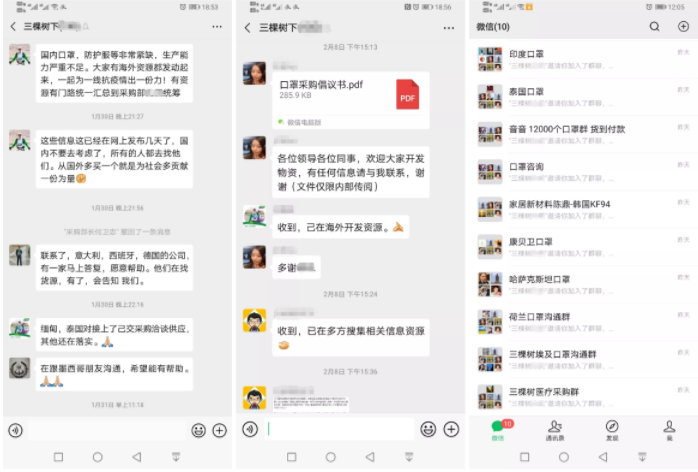 Unite as one to overcome difficulties
Fight until a full victory is scored
As a national paint brand, 3TREES has been paying close attention to the progress of epidemic prevention and control work, and pooled the forces of its enterprises, partners and employees to help fight against COVID-19. At the same time, 3TREES has always shouldered the mission of "making homes healthier and cities more beautiful" and continuously provided more healthy coatings and other products and services, making greater contributions to creating a healthy and beautiful life for people and helping the fight against COVID-19.
We believe that the cold winter will eventually go away and everything will thrive in spring!