3TREES Joins Hands with The Firsts in Life to Guard Child Development
2020.02.12
Category:
News
3TREES has teamed up with Shanghai Radio and Television Station and Chinese youth wall painting artist Wen Na to support the shooting of Growing Up, the third episode of the promotional film The Firsts in Life. The film will be aired on CCTV, Oriental Satellite TV, Bilibili Bullet Screen, Tencent Video, DOCU TV and other platforms at 21:45 on February 12. In the film, 3TREES, artist Wen Na and the 3TREES Yunnan team enter the Baoshan Mangshui Junior High School in Yunnan Province through the Green Classroom Campus Donation Program to use colors and poems to guard the growth of children there.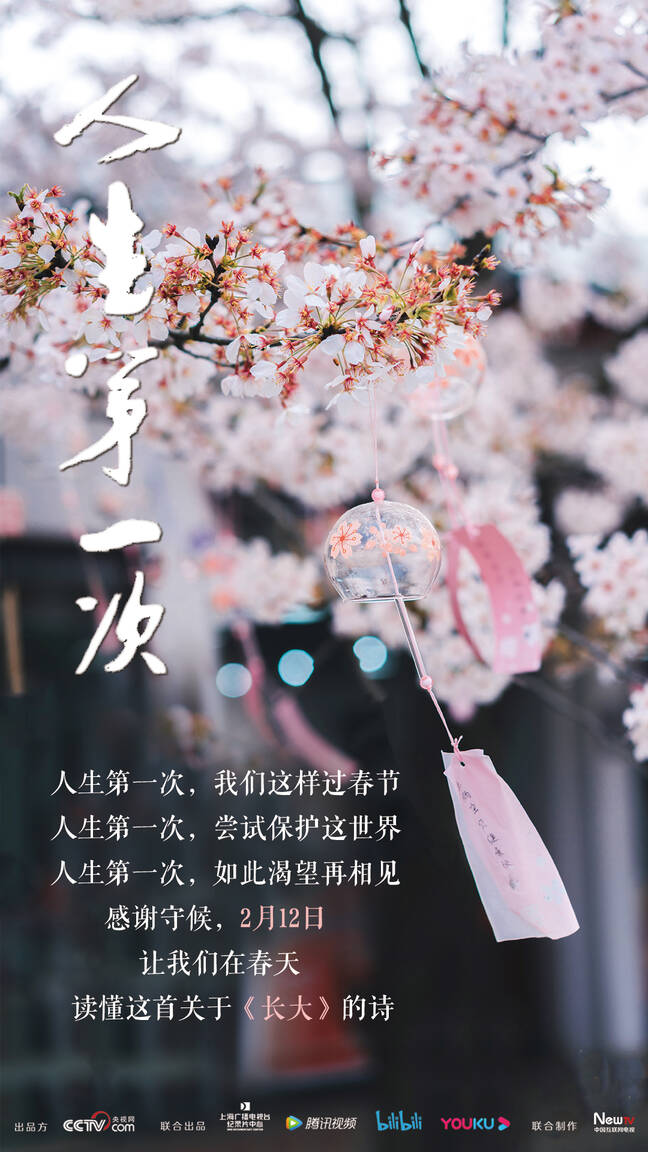 In Chinese thinking, "a first in life" is always full of ceremonial meaning and commemorative significance. The first time to go to school, the first time to work, the first time to enter into marriage… countless such "firsts" connect the various dots in a person's life. Representing a major opening work of 2020, the humanistic documentary The Firsts in Life is produced by CCTV.com, which works with the Documentary Production Center of Shanghai Radio and Television Station to create a brand-new documentary IP. It observes the "firsts" of different people at important points of their lives, which form the stories of the 12 episodes of the film, namely Birth, Going to School, Growing Up, Becoming a Soldier, Going to the Workplace, Going to the City, Buying a House, Getting Married, Retiring, Staying Together, Providing for Old-age Life, and Bidding Farewell to Life.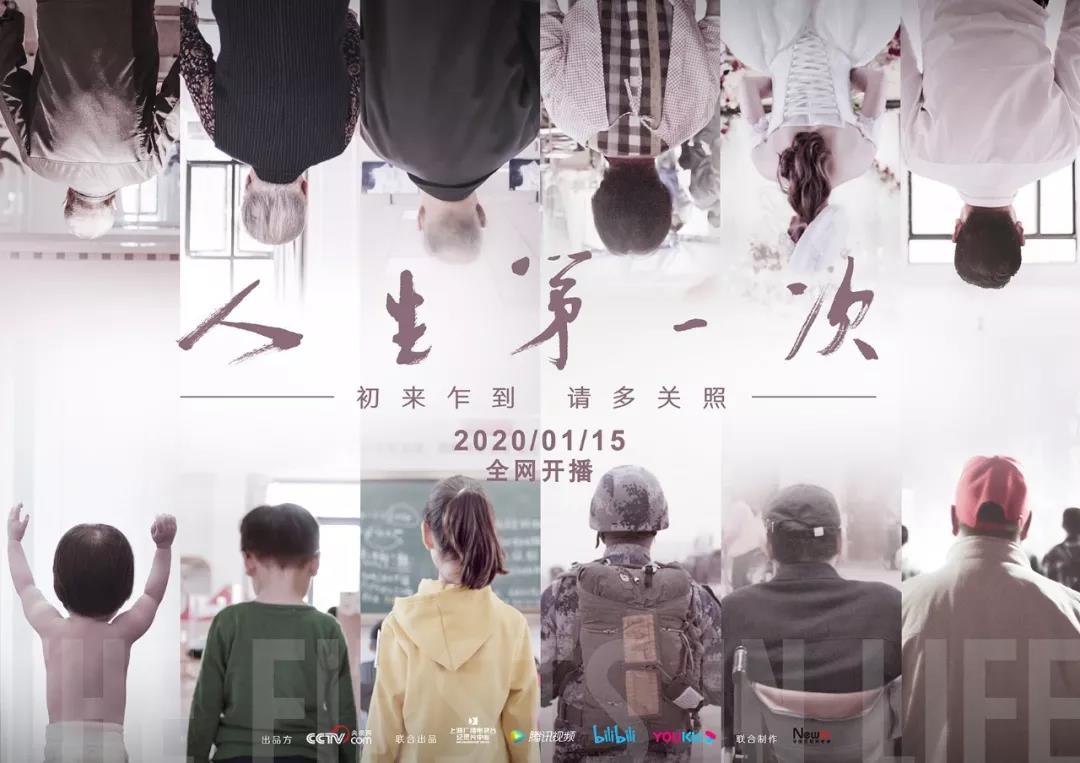 Growing Up is the third episode of the documentary The Firsts in Life. It is about a group of left-behind children deep in the mountains in Mangshui Town, Changning County, Baoshan City, Yunnan Province. The children there need to climb steep hills and ridges every day to go to school. But the hard journey has not hindered their inspiration for writing poems. They use the most primitive and purest way to write poems to light up their way to school and express their longing for their parents and their feelings for nature.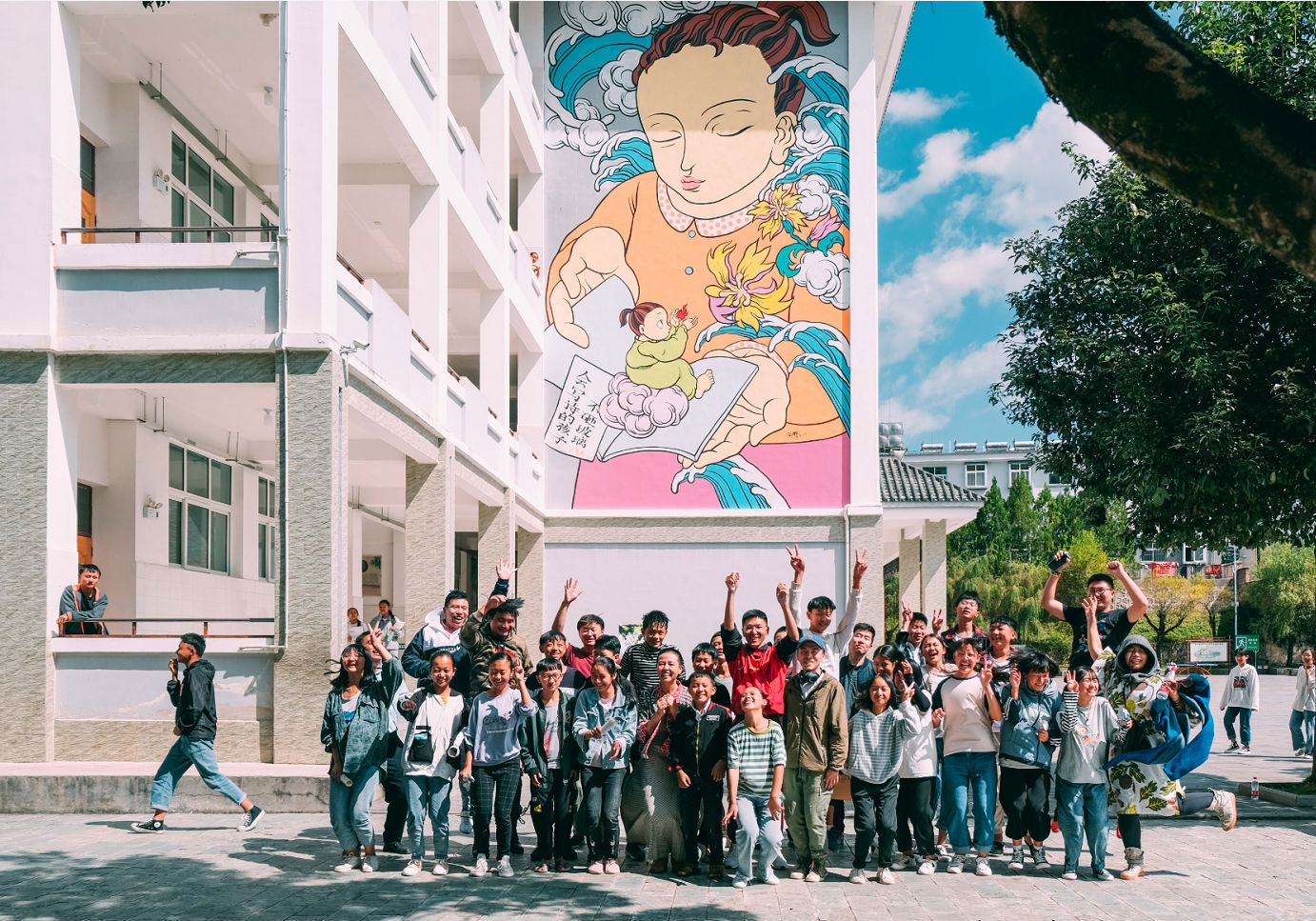 Children at Baoshan Mangshui Junior Middle School, Yunnan Province
Growing Up is not merely a documentary about children's poetry writing. It is more of a reflection on life and aesthetics. To record the sincerest feelings of the children when they write poems, 3TREES's Yunnan team and Chinese youth wall painting artist Wen Na combine colors and artistic methods to beautify the children's campus and home, freeze their inspirations for poetry writing, and jointly arouse everyone's impulse for beauty and express their yearning for a better life.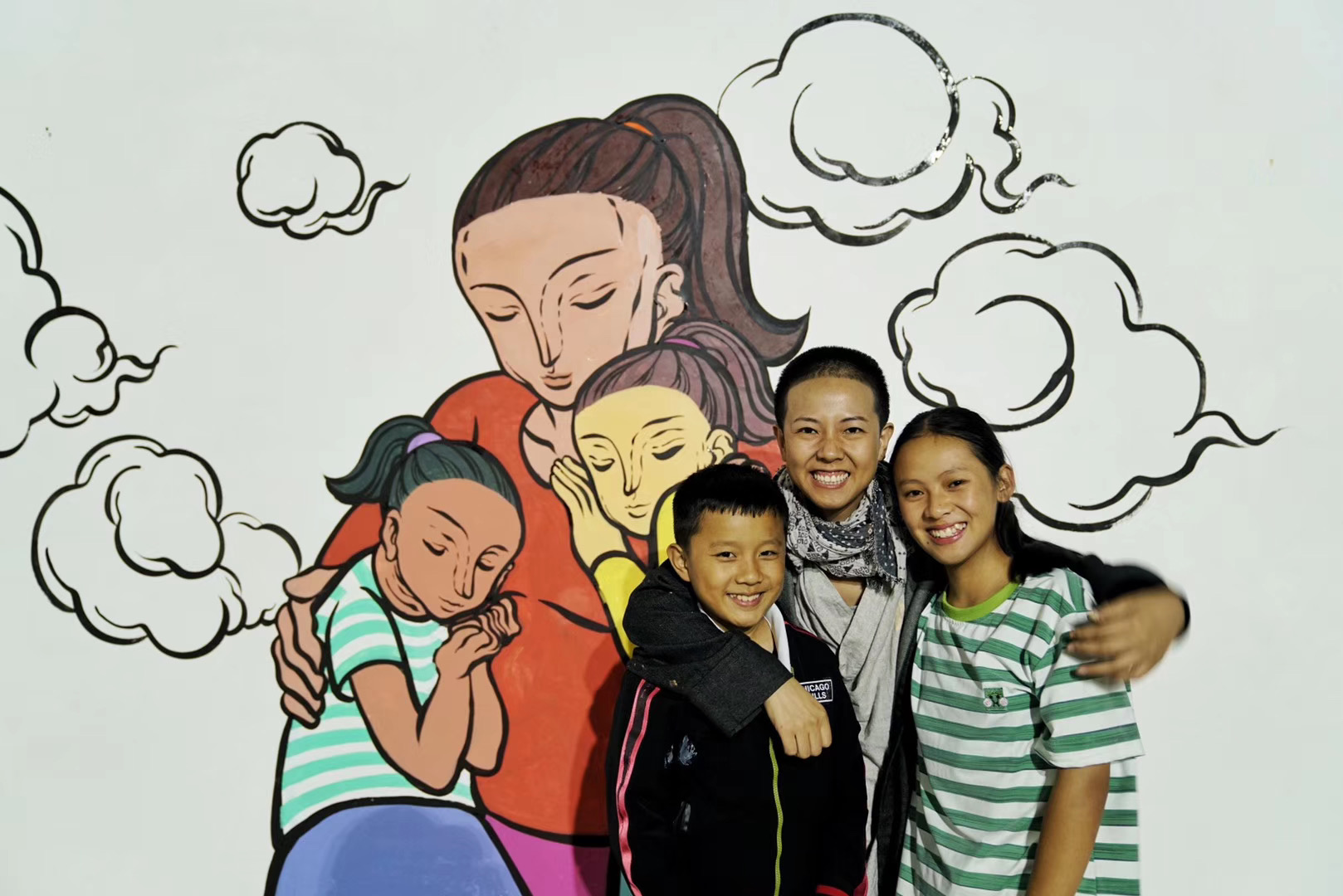 Artist Wen Na interacts with children in front of a wall painting
3TREES has long adhered to its CSR philosophy of "Respect nature and care for your compatriots" and actively fulfilled its social responsibility. Since its official establishment in 2018, the 3TREES Public Welfare Foundation has devoted itself to environmental protection, targeted poverty alleviation, as well as care for children in poor mountainous areas. It has launched the Green Classroom Program to improve the campus environment and support the development of local education through donations. As it is told in Growing Up, "poems may not change a person's fate, but it can change a person." 3TREES will continue to pool the strengths of its enterprises, partners, employees and other parties to contribute to the harmonious development of society, respect nature, care for compatriots and spread love.