3TREES Wins Award for Rural Agricultural Industry Development and Poverty Alleviation Boosting Project
2019.09.02
Category:
News
On August 30, 2019, the award ceremony of the Second Charity Fujian – Straits Charity Project Competition was held in West Lake Hotel, Fuzhou. The event was organized by the Fujian Charity Federation, under the guidance of the Fujian Department of Civil Affairs. 3TREES won the Second Prize for its Rural Agricultural Industry Development and Poverty Alleviation Boosting Project.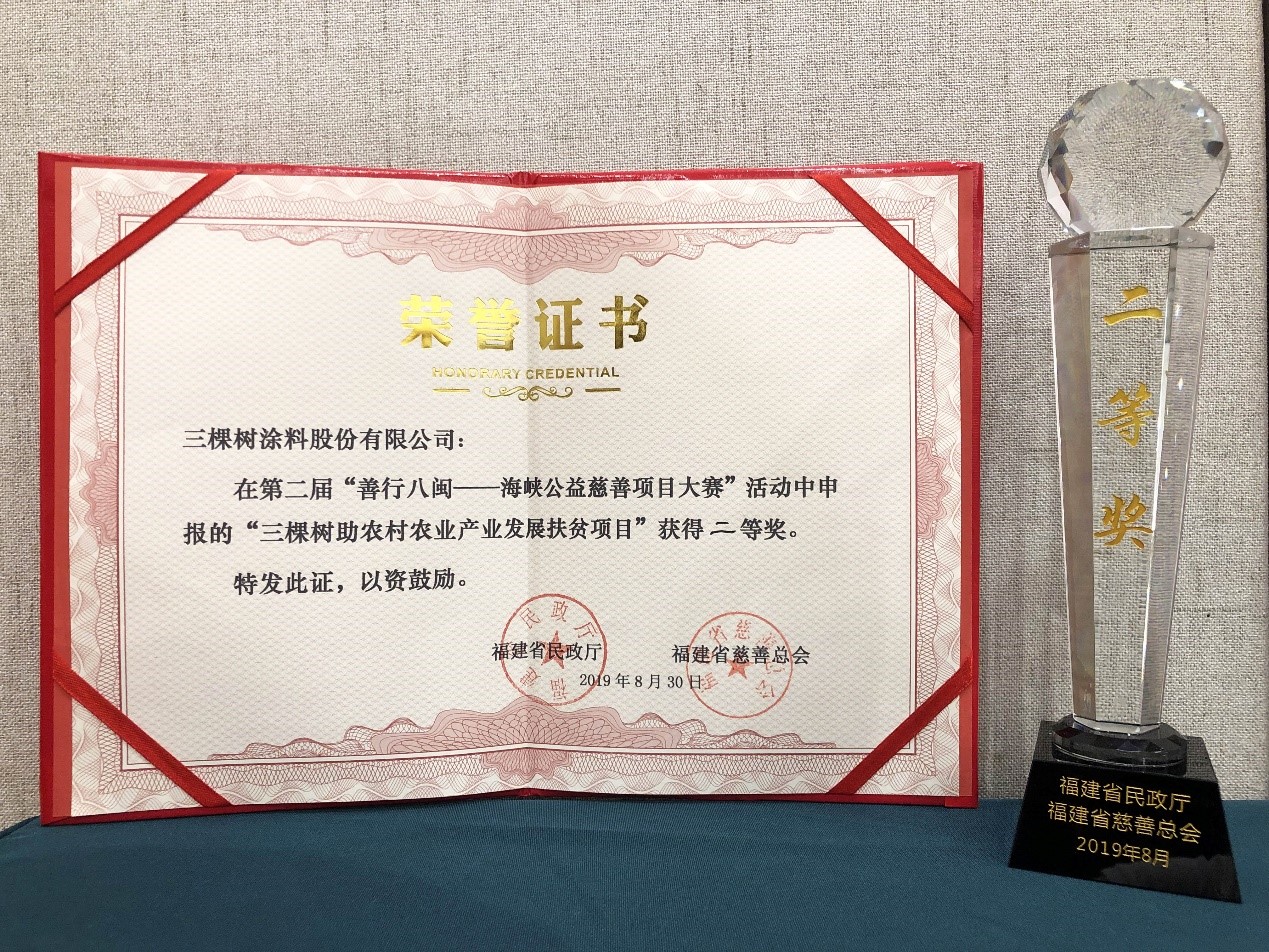 The Competition aimed to showcase the important achievements of the Fujian Charity Project, tap into representative charity models, create a charity atmosphere, and highlight the strength of charity. It was also a grand gathering for charity partners to learn from one another and exchange ideas. The Competition attracted more than 180 charity projects from social organizations, enterprises and institutions to engage in charity projects and participate in poverty alleviation in Fujian.
Following initial review, expert evaluation and on-site assessment, 3TREES's Rural Agricultural Industry Development and Poverty Alleviation Boosting Project stood out from competing projects and won recognition from the expert panel for its innovative thinking and project investment, innovation, effectiveness and sustainability.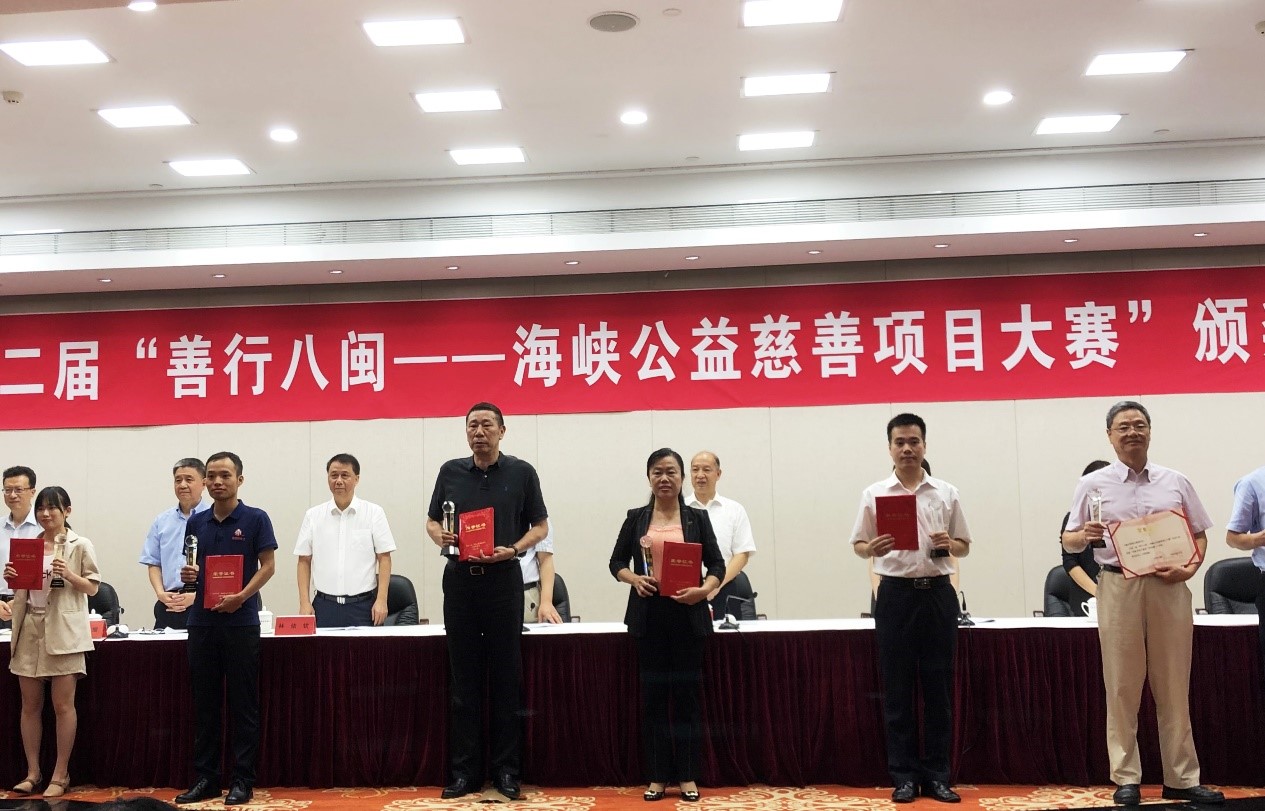 In response to the governmental call for targeted poverty alleviation, 3TREES has actively paired with Baiyang, Pinghu and Wuyun villages, which are provincial- and municipal-level poverty-stricken villages in Fujian Province, explored a win-win model for targeted poverty alleviation and corporate development, and solved the problem of "Two Activations": one is to "activate resources", namely enterprises should make full use of the characteristic natural, labor and land resources in poor areas to help them get out of poverty, as well as achieve better corporate development; and the other is to "activate thinking", namely enterprises should bring good business and cultural ideas to poor areas.
3TREES has successively set up the 3TREES Public Welfare Fund and a task force for targeted poverty alleviation. It has leveraged its management, talent and capital advantages and adapted measures to local conditions to drive local economic development and help the poor to get rich through business development, talent training and money donations.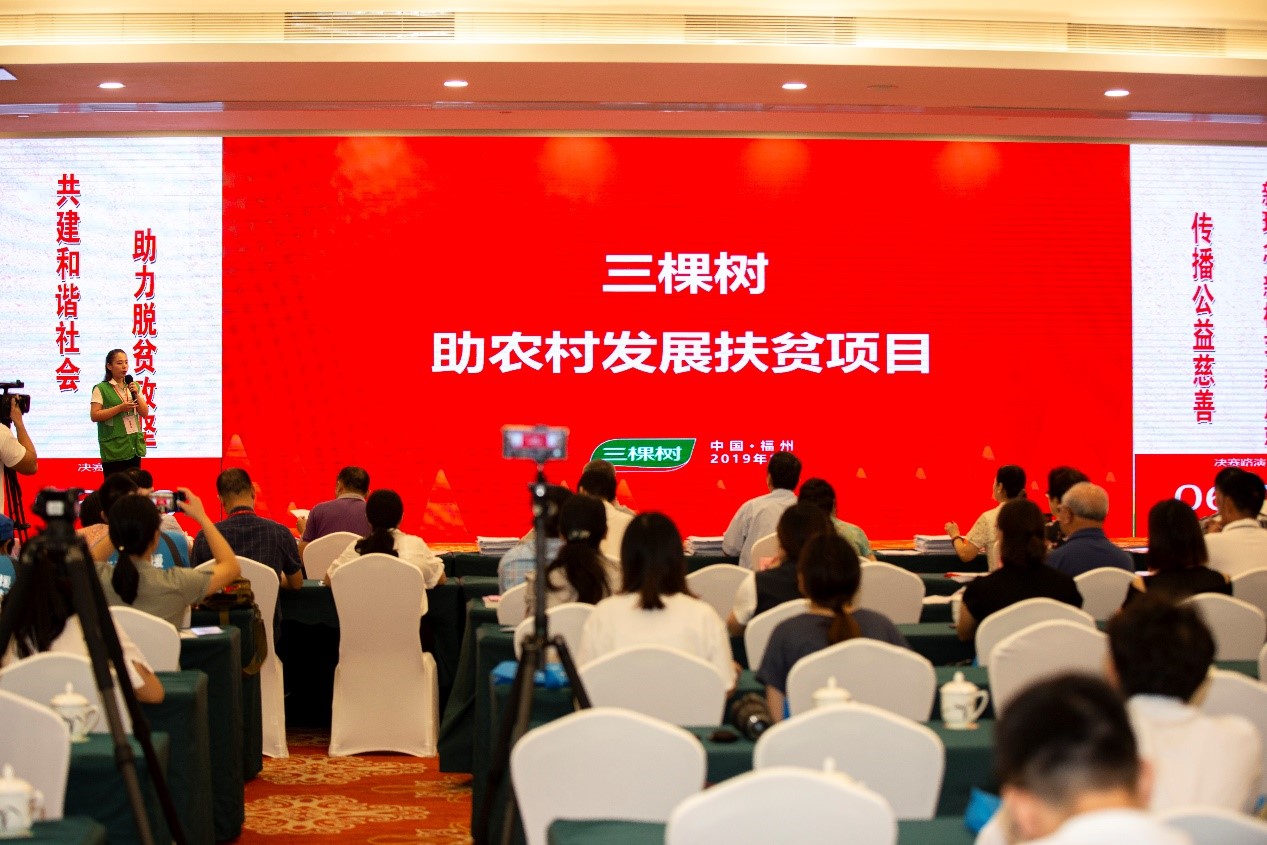 In the course of its corporate development, 3TREES has put forward the CSR philosophy of "respecting nature and caring for your compatriots". From dedication to home health to concern for the living environment; from intelligent manufacturing of healthy products to provision of health services; from building green factories to establishing a green industrial ecosystem; from caring for employees to helping the poor in society, 3TREES has made solid steps in advancing the public welfare cause.
3TREES has actively participated in public welfare undertakings, firmly adhered to its original aspiration of "respecting nature and caring for your compatriots", focused on its corporate mission of "making homes healthier and cities more beautiful", carried forward the altruistic spirit, and done its best to make the world full of love. In the future, 3TREES will continue to adhere to the path of harmonious coexistence. To meet people's pursuit of a better life, it will persist in "Imitation of Nature" and seek green innovation and development; fulfill social responsibility, protect green mountains and clear waters, and build beautiful homes; and endeavor to become a better corporate citizen, continue to spread great love, and pass positive energy to users, partners, strivers, and even the whole society, nation and world.