99 Giving Day, 3TREES Invites You to Do Good Together
2019.09.10
Category:
News
"Come together to do good things, and do good things well together". This year marks the fourth year of 3TREES's partnership with Tencent "99 Giving Day". From September 7 to 9, Tencent once again rallied China's charity forces to support the public welfare cause. Various enterprises, the public and social groups continued to come forward to release their love and care and pass on positive energy. From 2016 to 2018, 3TREES donated RMB5 million each year for Saxaul tree planting in the Alxa Desert to protect and improve the local ecological environment. In the next few years, 3TREES will continue to donate RMB5 million annually to support Alxa SEE's "100 Million Saxaul Trees" Public Welfare Project.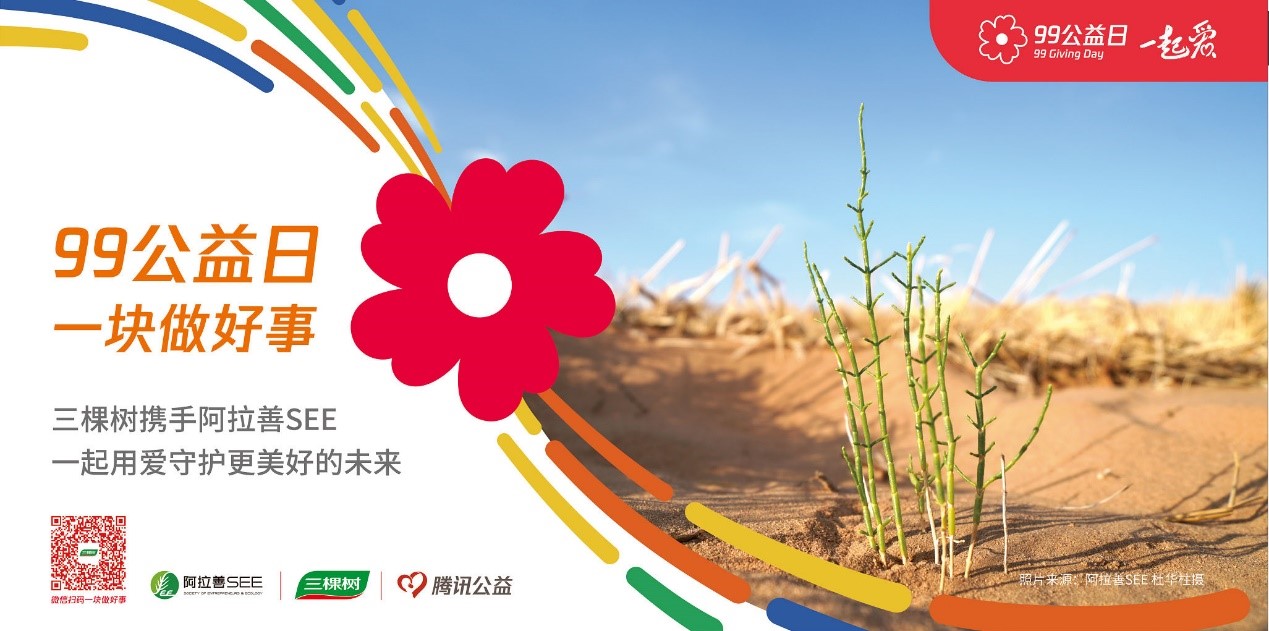 During the period from September 7 to 9, 3TREES took part in the online money donation and "You Walk, I Donate" events organized by Tencent Charity. In addition, it also actively mobilized its employees, partners and users to organize a series of offline events, including "Hiking for Charity" and "Charity Fair". Through the Internet plus charity model with online and offline joint actions, 3TREES has helped Alxa SEE "100 Million Saxaul Trees" Public Welfare Project.
On September 8, more than 60 employees at 3TREES Headquarters and the 3TREES Shanghai Center braced against wind and rain and respectively set off for a 9.9km charity walk in Putian and Shanghai. At the same time, 3TREES made internal calls and organized its employees and partners to make charity walks and raise money. A total of 22,315,549 walk steps have been donated so far.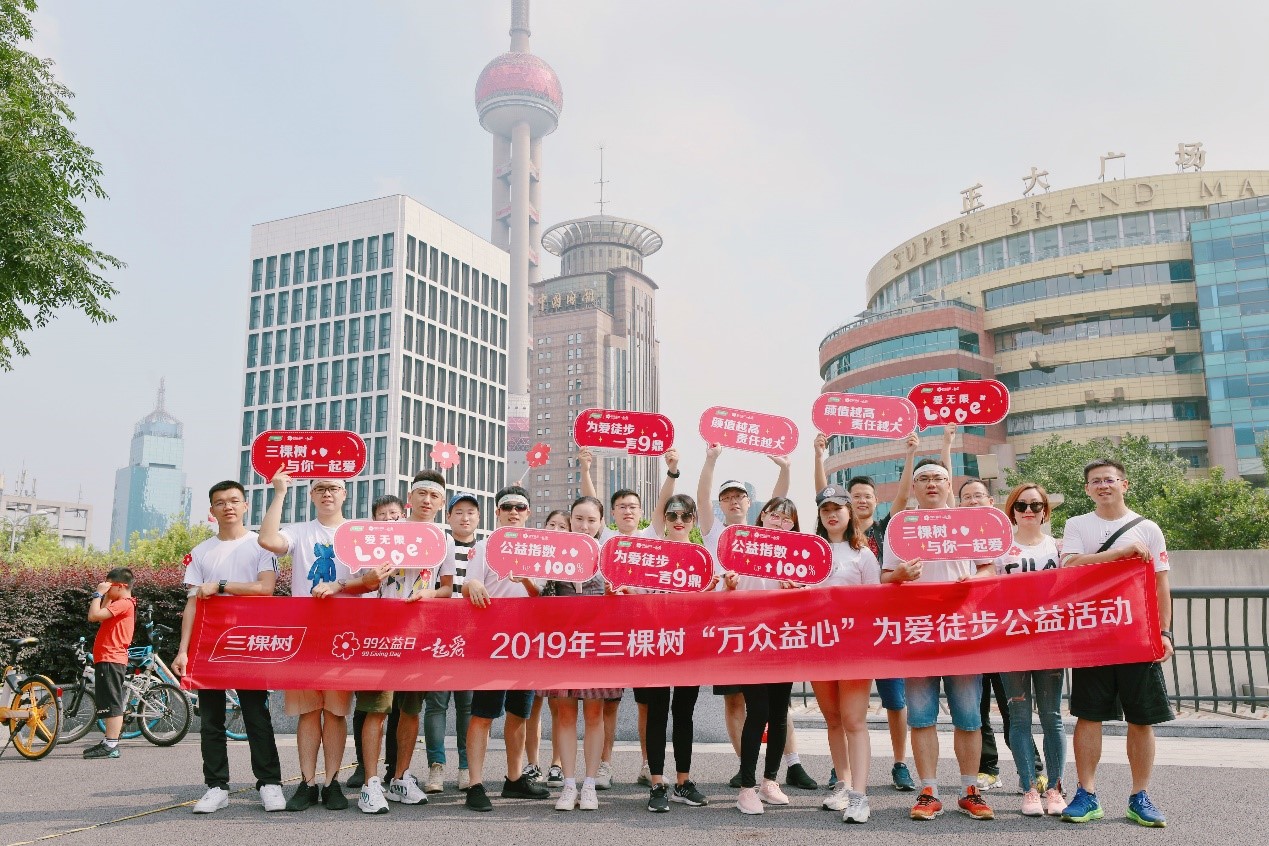 On the morning of September 9, the 3TREES Charity Fair started hot sales. Before that, the Fair received all kinds of items donated by 3TREES employees, including books, small household appliances, handicrafts, and daily necessities. All the money raised from the "auctioning" and "free buy" of the items through the 3TREES Charity Fair was donated to the Tencent 99 Giving Platform to support the "100 Million Saxaul Trees" Project.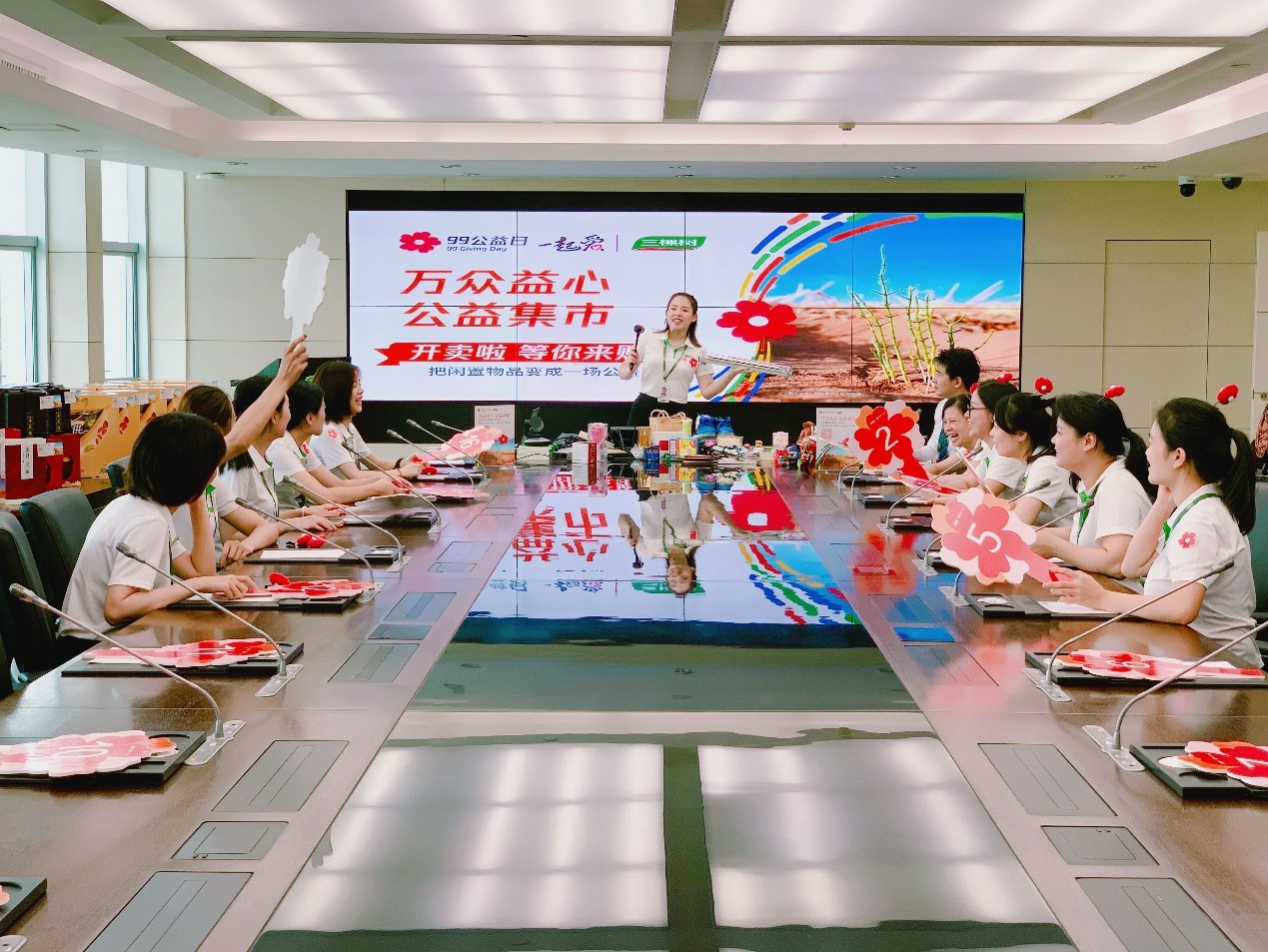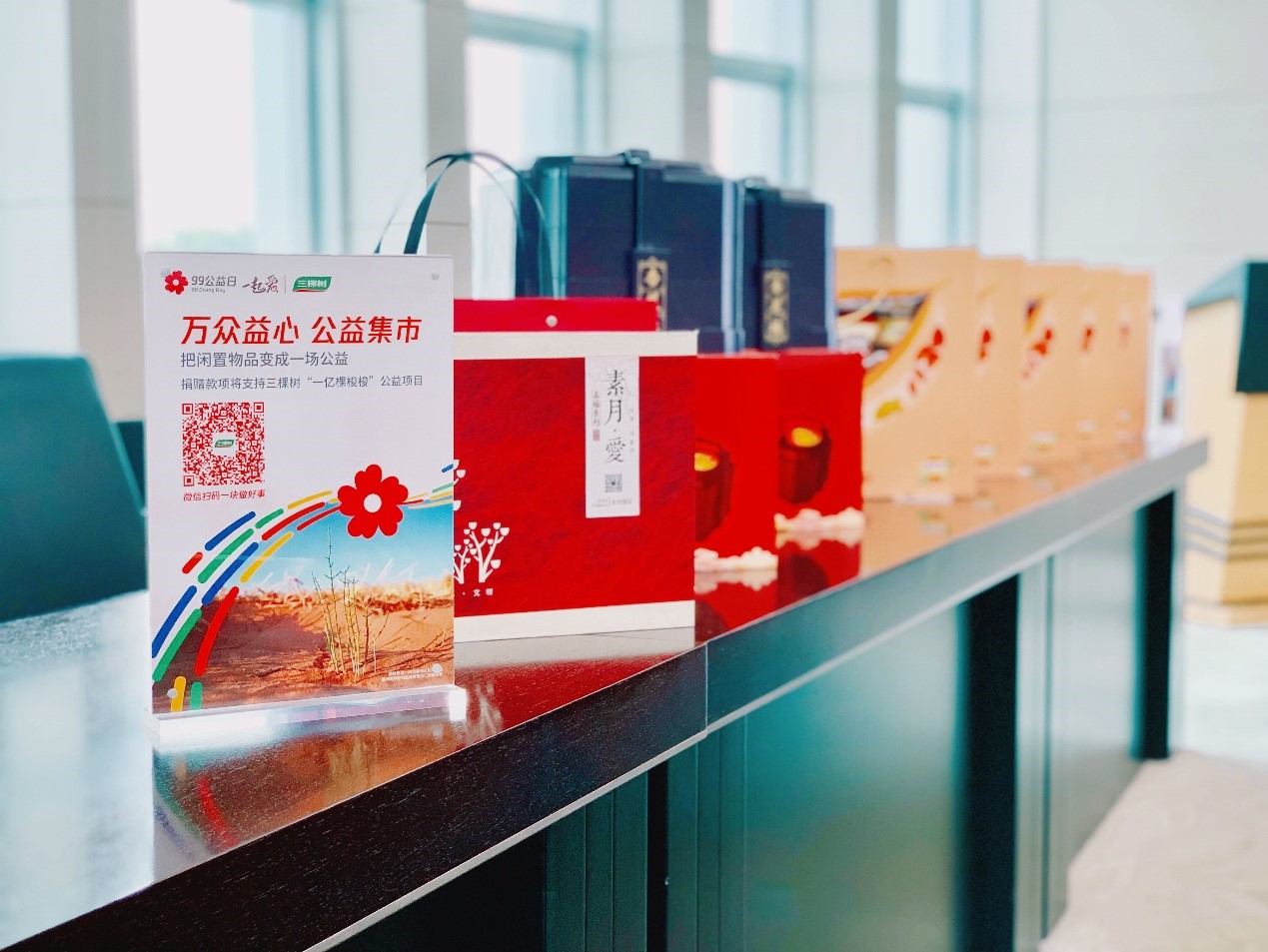 Respecting nature and caring for compatriots, 3TREES firmly believes that the success of an enterprise should be measured by not only its turnover, but also its social value. On the one hand, 3TREES attaches importance to corporate development. On the other hand, it is keen to leverage its platform and resources strength to support the charity cause. 3TREES regards each person in need as a member of a big family and does its best to let everyone get dignity in social life. It also sees the earth as the common home for all, and cherishes and cares about every mountain, river and plant.
Great love knows no borders, and genuine truth travels afar. Let's protect the green mountains and clear waters and build beautiful homes. 3TREES stands ready to do good things with you.