Colorful Holidays and Warm Feelings for Children's Hearts --3TREES Volunteers Present Warmth to Left-behind Children in Mountainous Areas in Nanping, North Fujian
2019.08.12
Category:
News
3TREES Public Welfare Foundation called up nearly 30 volunteers into Mountain Areas in Nanping, Fujian Province on a series of public welfare events under the title of "Colorful Holidays and Warm Feelings for Children's Hearts" on August 10 in response to the call of the Fujian Provincial Committee of the Communist Youth League on "Warm Feelings for Children's Hearts" as the Fujian Communist Youth League promoted the care and protection of left-behind children in rural areas together with the representatives of Yanping District Committee of the Communist Youth League, Wutong Youth Affairs Social Work Service Center of Yanping District, and relevant township youth league committees in Yanping District when they entered the villages and households to give presents and care.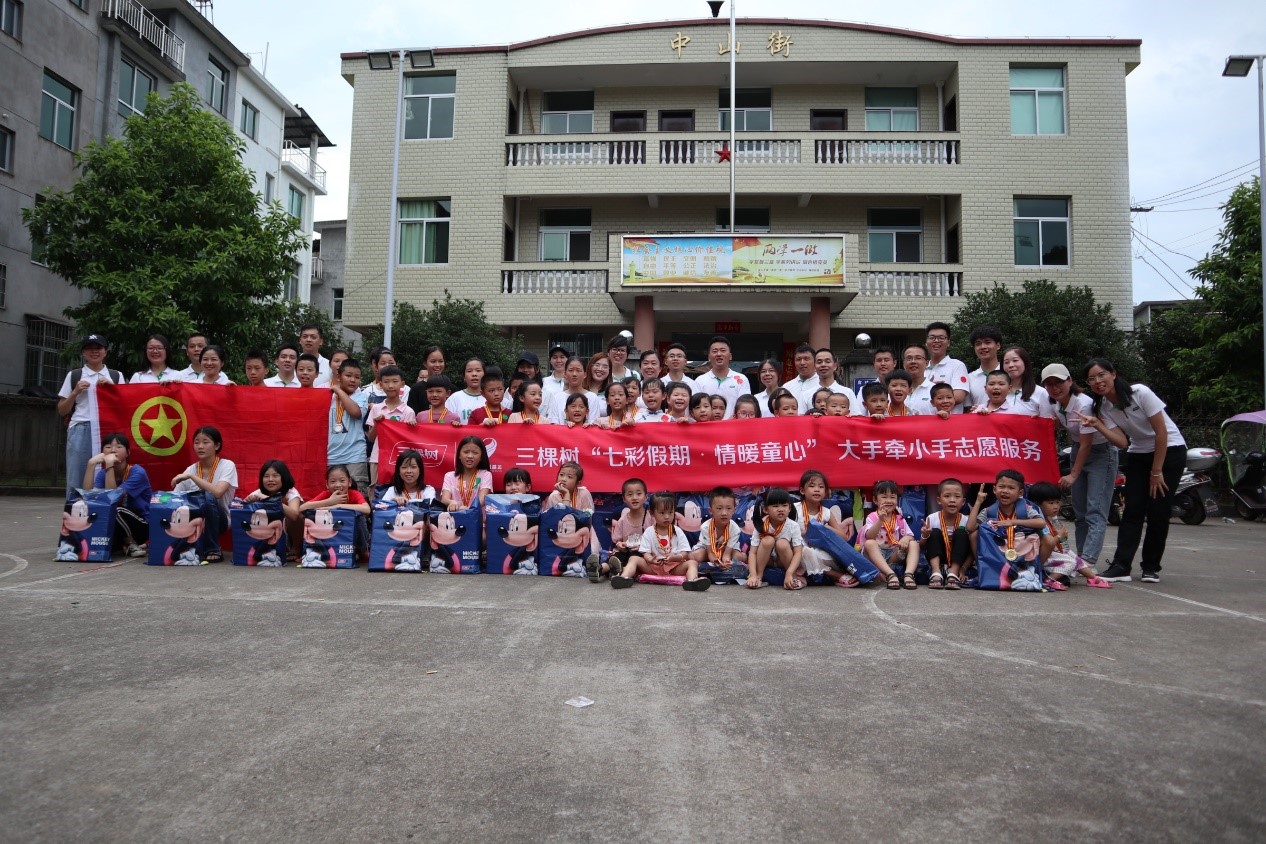 The launching ceremony of the "Colorful Holidays and Warm Feelings for Children's Hearts" charity event was held in Daheng Village, Nanping on the morning of the day, when Xu Lifang, Vice President of 3TREES, delivered a speech and donated a love fund to the left-behind children in the mountainous areas on behalf of 3TREES Public Welfare Foundation.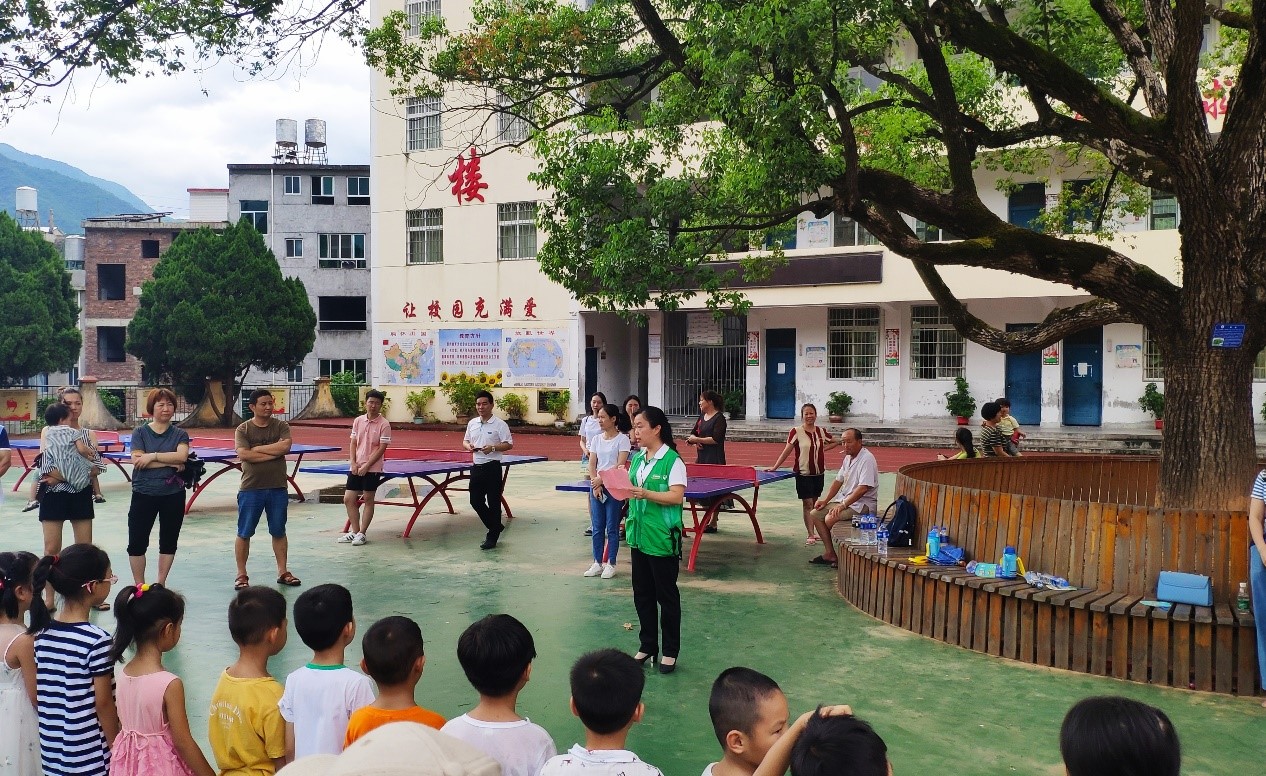 Xu Lifang said that since its establishment, 3TREES had been adhering to the concept of sharing, i.e. "respecting nature and caring for your compatriots". When it was doing a good job as an enterprise it had also been caring for poverty-stricken children, for environmental health, for human resources development, and for cultural and educational enhancement of society, and had devoted great efforts to public welfare undertakings such as targeted poverty alleviation, environmental protection, talent training and education.
In addition, 3TREES carried out a series of public welfare activities such as tree planting for "Alxa Saxaul Forest", a charitable donation named "Love in Qamdo", and "Painting Green Classrooms" at Matizhai Primary School, Tengchong, Yunnan in 2019, which was met with robust support from volunteers with considerable benefits for the public.

3TREES has not only taken the lead in participating charity activities, donating money and materials, but also calling on and mobilizing its employees, partners and consumers to take part together, and has built a platform of "public welfare for all" by carrying out the plan of "Everyone for Public Interest", so that each piece of love could be gathered and sent to places where needed. And such kind of activities in caring for left-behind children in rural areas is yet another seed of love planted by 3TREES.
On the occasion, the volunteers of 3TREES solemnly swore the Volunteer Oath, and promised to carry through the volunteers' spirit of "Dedication, Friendship, Mutual Assistance and Progress" and the spirit as borne out by the big tree, i.e. "All trees become a forest to provide shade for beings on all four sides and in all the directions", join hands of love, pass on love in the heart, and contribute their own strength to a better society.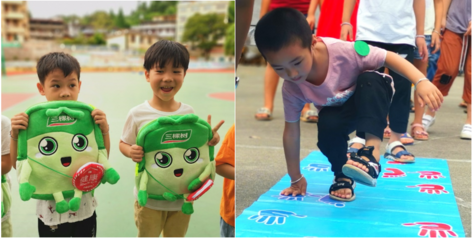 Later on, the volunteers and went to four villages in Nanping in two groups to send their greetings, bringing daily necessities and school supplies to nearly 100 children. And the volunteers played a series of carefully prepared interactive games to spend the time and laugh with the children for a happy and fulfilling day. Also the volunteers shared their experience at public welfare events and were issued volunteer's certificates from 3TREES Public Welfare Foundation after the event.

With its rapid development, 3TREES is no longer concerned about survival, but about how to go after maximized social values so as to create a better natural environment and living environment for human beings on the one hand, and to maximize its return to society, the partners and employees on the other hand. Therefore, 3TREES has put forward the CSR concept of "respecting nature and caring for your compatriots", and advocated that enterprises should make due contributions to environmental health, social advancement and progress, the benign development of the industries, and the poor and the disadvantaged. The concept has become an indispensable element of its corporate culture, and has become part of the highly conscious and consistent behavior of all 3TREES members.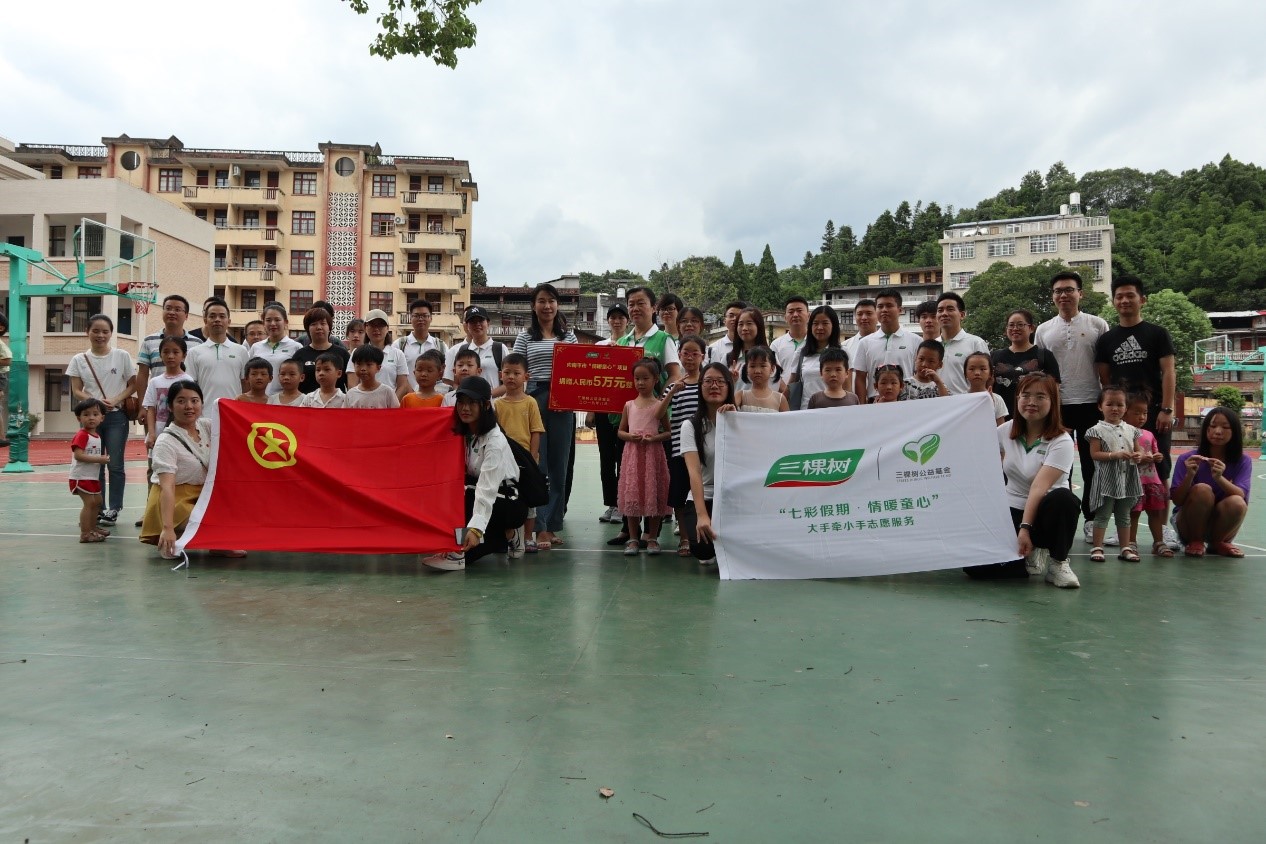 Giving love to left-behind children in mountainous areas in Nanping is the start of the campaign "Public Welfare for All, Everyone for Public Interest". The green figures of 3TREES volunteers will be active in more places that need their care, conveying warmth and spreading great love in the coming days and years.