The Beauty of Wooden Doors Shown as 3TREES's Furniture Paints Amaze the 18th China International Doors Exhibition
2019.03.18
Category:
News
The 18th China International Doors Exhibition was grandly held in the new China International Exhibition Center in Beijing on March 15, 2019, when 3TREES was invited to attend, for the third time in succession as an integrated service provider of furniture paints characterized by environment friendliness and all-round upgrading.
As the indicator of and booster to the development of the industry, Beijing International Doors Exhibition attracted all the major brands on the global markets into competition on the same stage. And it was reported that in the exhibition were set up six themed exhibition areas showcasing customization of doors for whole houses, smart homes, wooden doors (windows), entrance doors/non-wooden interior doors, coatings, hardware and home auxiliaries, intelligent manufacturing machinery and equipment, with a focus on customized products on the upstream and downstream industrial chains.
3TREES Healthy Furniture Paints participated in the exhibition with brand-new wooden doors UV product series, innovative and exquisite UV technologies and excellent painting solutions giving expression to the perfect integration of 3TREES's ten-year focus on home and wooden doors, and its ten-year innovative technologies and aesthetics as shown in the product functionality and artistic designs.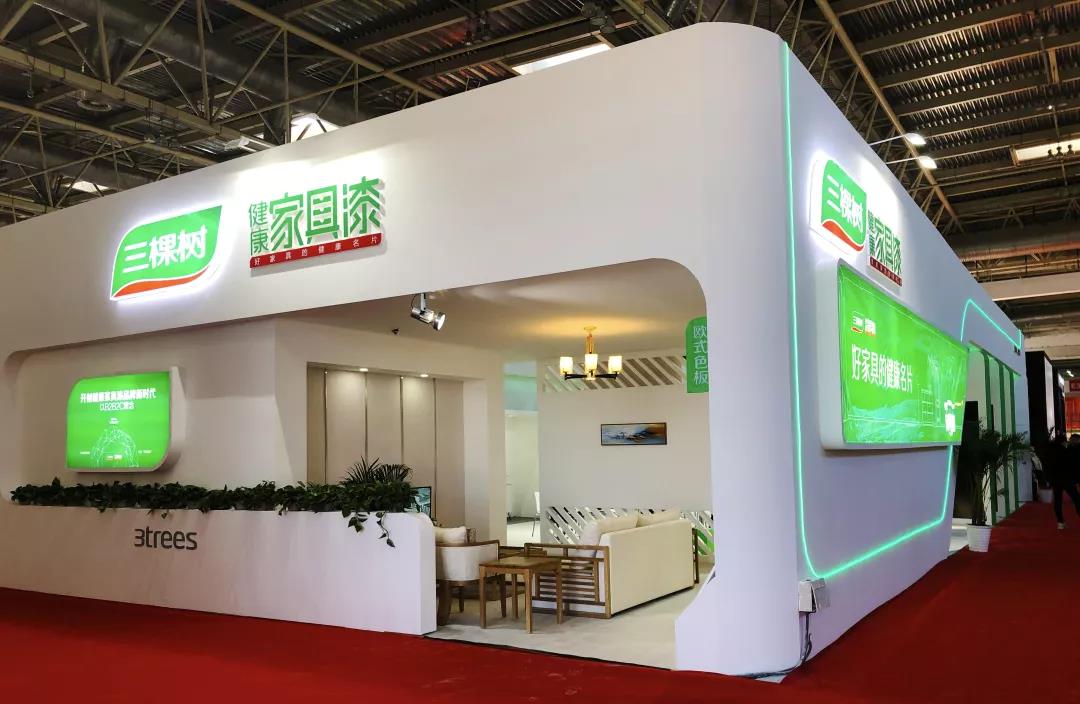 Aesthetics for life is widely applied in daily life and spatial environment has become an important approach for people to express their quests in the regard under the latest trend of consumption upgrading. And 3TREES's Beautiful Life Experience Hall in the exhibition displays a perfect integration of the four living spaces and aesthetics with its exhibits designed around the themes of four styles of furniture and application scenes, namely light luxury Chinese, simple Americanism, simple Europeanism and modern minimalism with six wooden doors alternating among them to create high-end, aesthetic and life scenes where the wood is warm and delicate, bringing the wood textures in close and intimate contact with the homes to meet customers' yearning for a better life.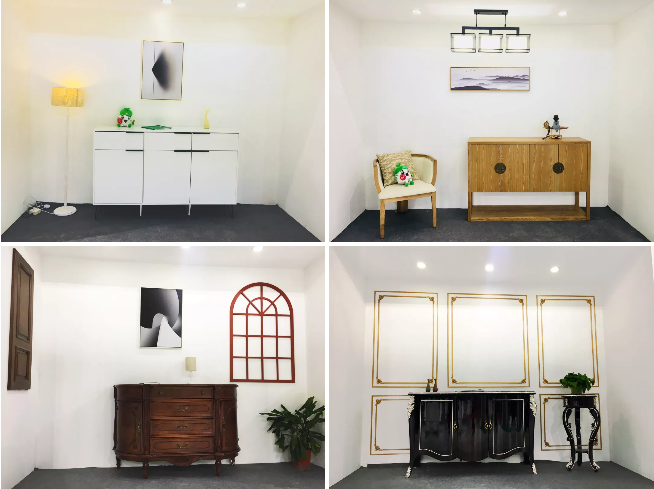 And 3TREES displayed in its exhibition of furniture paints a star product, i.e. the beautiful wooden door. As the saying goes, people are judged by their clothes and doors by their painting. What makes a good wooden door is bright coatings and excellent painting effects to highlight the quality, in addition to high-quality base materials, so as to maximize their value. And into 3TREES's furniture paints were introduced Brazilian UV painting technologies, which are safe, clean and environment-friendly, laying a solid foundation for the "business card of healthiness for good furniture" in comparison with traditional painting process, cutting down on costs and improving painting efficiency.

With 3TREES's furniture paints not only are high-quality wooden door painting is provided, but also comprehensive empowerment for customers encompassing integration, support, management, finance and other dimensions, providing 361-degree seamless assistance such as "green+gold" services integrated chain, 5 new Health+ standards, corporate culture and management, techniques and design, personnel training and product use, and helping customers with their rapid growth and takeoff as leaders.

In addition to wooden doors and mainstream home styles, at the exhibition were also launched five painting solutions for healthy furniture painting of 3TREES, namely solutions for oil-to-water painting, customized painting, environmental protection painting for wooden doors, mechanical painting and CMF for regional furniture painting. Especially noteworthy, moreover, was the environmental protection coating solution for wooden doors, which is unconventional, making wooden doors more impact resistant, with the most prominent surface effect and smoother texture and hand feel. The unique painting solutions could help solve customers' thorny problems, and so attracted many customers' as well as foreign friends to come and consult.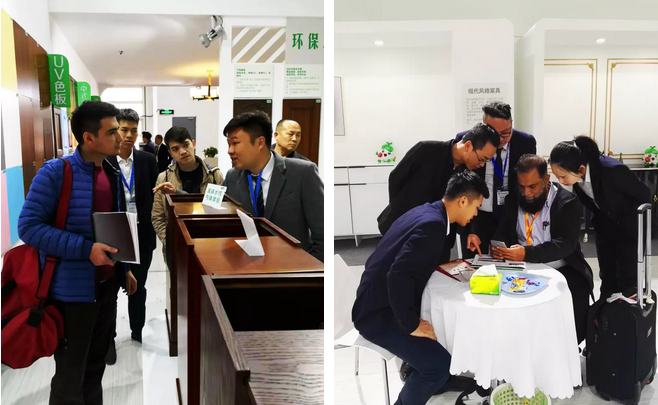 The inspection on the stage of the international door exhibition was undoubtedly another occasion of affirmation for 3TREES as its healthy furniture paints department has always focused on the R&D and creation of UV-resistant and water-based paints, taking "China's inclusive households preferred healthy brands" as its mission, striving to become "the integrated services provider of furniture paints' holistic environmental protection upgrades" and keep moving forward to shape a "good business card of furniture healthiness"; 3TREES is committed to creating a healthy and beautiful life for each of its consumer, and bringing the ultimate products and services to consumers and users.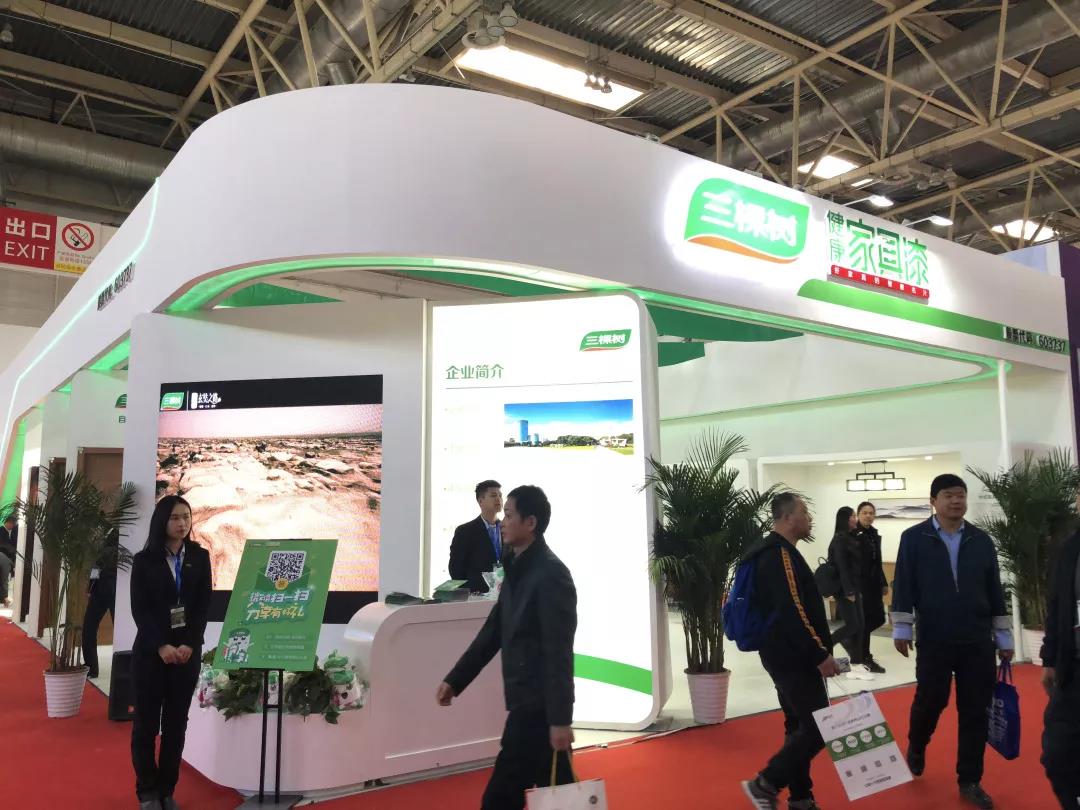 3TREES Always on the Road
Founded in 2003, SKSHU Paint Co., Ltd. has been committed to building a 5-in-1 integrated system of green building materials comprising interior and exterior wall coatings, waterproofing products, insulation materials, auxiliary materials, floor coatings and construction, and was listed on the A-share main board of Shanghai Stock Exchange in 2016 as the first share of Chinese civil coatings. In addition, it ranked among the top 41 coatings brands in the world in 2018, with a corporate value of RMB19.518 billion. Headquartered in Putian, Fujian, it has nine production bases in Sichuan, Henan, Tianjin, Anhui, Hebei, Guangdong and Hubei. Moreover, its more than 5,000 employees come from all over the world and are working happily in the garden-style enterprise. Its unique ecological culture of "Imitation of Nature" and beautiful ecological park have been praised by leaders at all levels in the country as one of the national green factories known as an "Enterprise of Intoxicating Beauty", which attracts tens of thousands of visits for viewing, studying and exchanges each year.