3TREES Participates in China Quality Miles Good Faith Management Initiation and Commitment of 100 Enterprises
2019.03.13
Category:
News
A "2018 Press Release for Consumer Appeals White Paper & Good Faith Management Initiation and Commitment of 100 Enterprises" sponsored by China Quality Miles magazine and China Quality Miles Consumer Complaint Platform was held in Beijing on March 9.
Representatives from more than 100 famous enterprises, such as 3TREES, Huawei and Gree, attended the event and jointly launched a good faith management initiative, promising to take consumers' rights and interests as the highest principle, and to contribute to meeting the people's growing needs for a better life.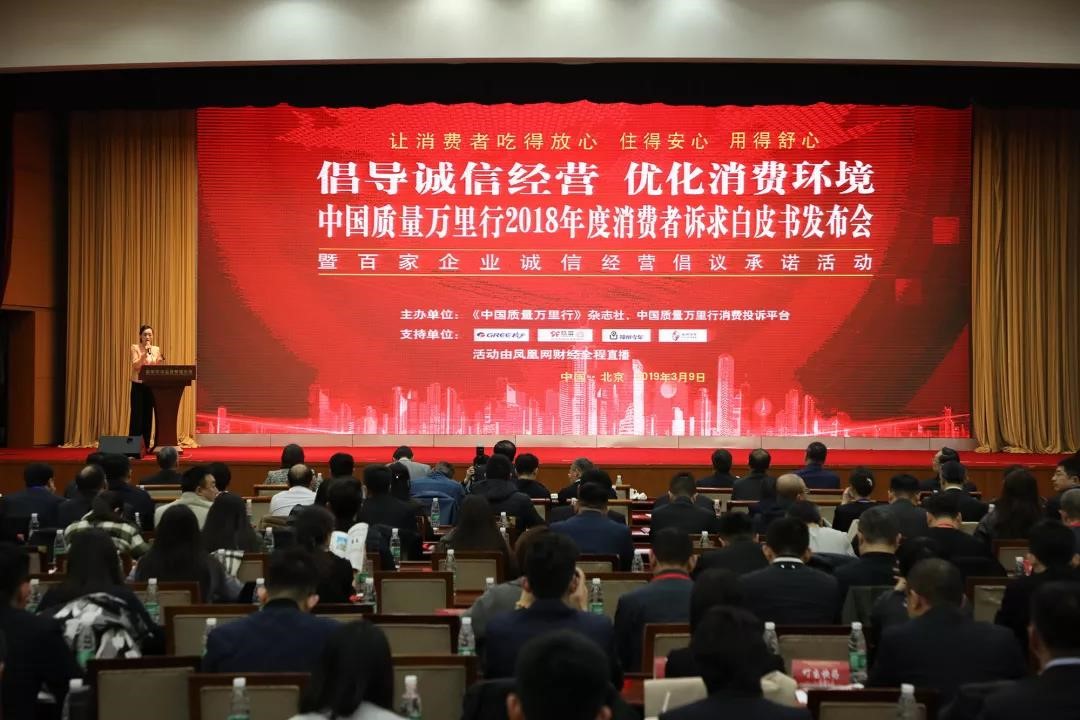 A country is strong because of its quality production, enterprises are prosperous because of their quality goods, and people are rich because of their quality humanity. With the upgrading of consumption, the economic and social development is moving towards an era of quality. So in home decoration, people expect to have an energy-saving, environmentally friendly, healthy, beautiful and safe home, and there is an increasing demand for healthy, high-quality home decoration and building materials with installation services.
Therefore, 3TREES is committed to creating a better life for consumers through high-quality products and services, and its transformation as driven by two wheels, i.e. "innovation+service" has changed the enterprise into one of high-end brands, high-quality products and service-oriented manufacturing, strengthened quality management, continuously improved and enhanced product quality and safety governance as it has been actively fulfilling social responsibilities in protecting consumers' rights and interests.

It is known that China Quality Miles has been accepting consumer complaints since its establishment in 1992, and has been doing so for 27 years. And China Quality Miles Magazine has joined forces with social forces to create a brand-new consumer complaint platform since 2016. Aiming at promoting reconciliation between the parties involved in litigation, the platform takes facts as the basis, law the criteria, mediation the main means, modern Internet technologies tools while acting as a third party to solve consumer disputes objectively and fairly.