3TREES Immediate Move-in Official Website Launched, Providing Six Premium Services
2018.09.18
Category:
News
Hi, everyone!
I am SEN and I have an important announcement to make today.
3TREES's Immediate Move-in ("Mashangzhu") chinese website is now officially launched.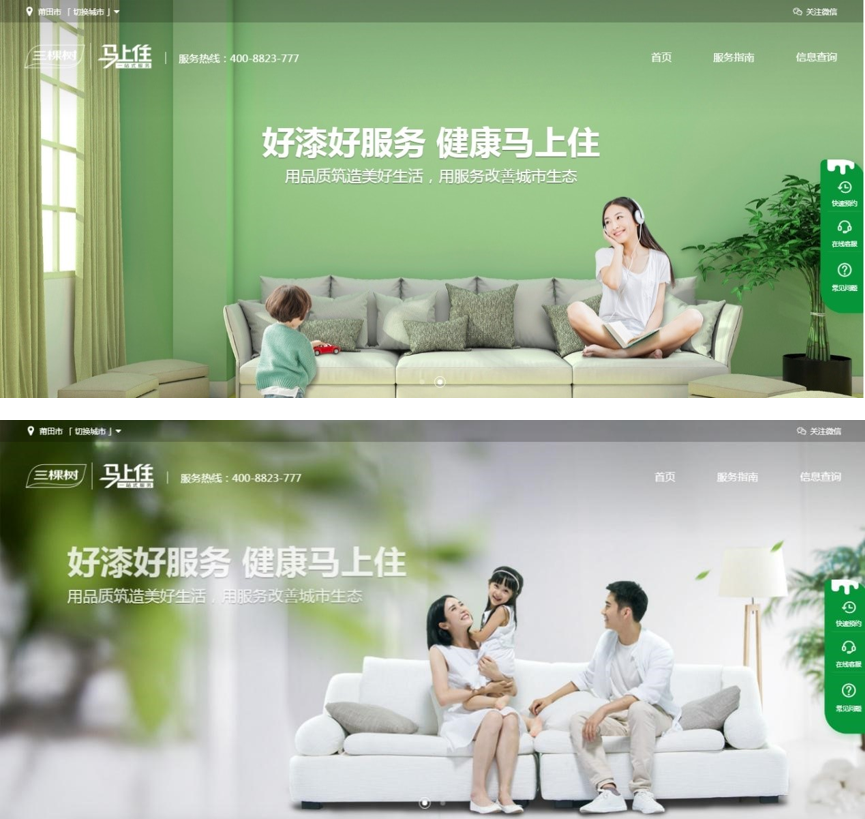 Good paint, Good service, Healthy Product, Move in Immediately
Build a better life with quality, and improve urban ecology through service.
I. What is "Immediate Move-in" service?
"Immediate Move-in" service is one-stop coating service which 3TREES has developed for consumers, focusing on the home decoration market (new house decoration & old house recoating). It delivers the experience of six premium service aspects to consumers so that they can enjoy safer, more refined, more meticulous, more intimate, worry-free and more assured life.

II. What does "Immediate Move-in" service provide?
"Immediate Move-in" service is not simply coating service. Rather, it offers a one-stop home decoration solution. By providing a complete set of healthy products and coating services, it makes your home healthy from inside to outside.
WALL COATING
With healthy products and colorful home decorations, ornaments, "Immediate Move-in" service creates outstanding living style and extraordinary quality for you.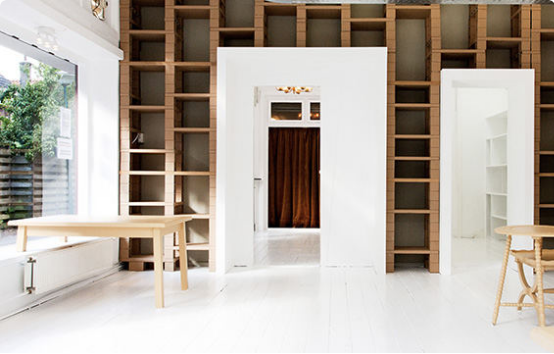 CARPENTRY COATING
In the era of water-based paint, "Immediate Move-in" service provides you with naturally integrated technology, unique craftsmanship and design, quality life, and a beautiful mood.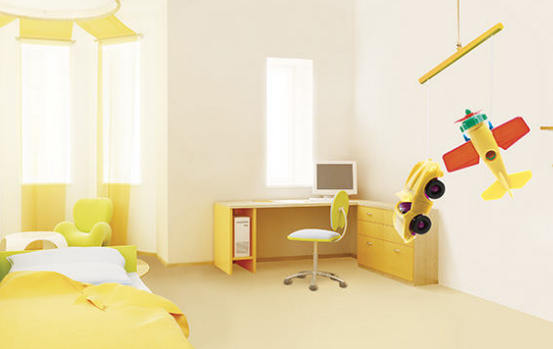 CHILDREN'S ROOM COATING
Give children a fairy tale-like beautiful home.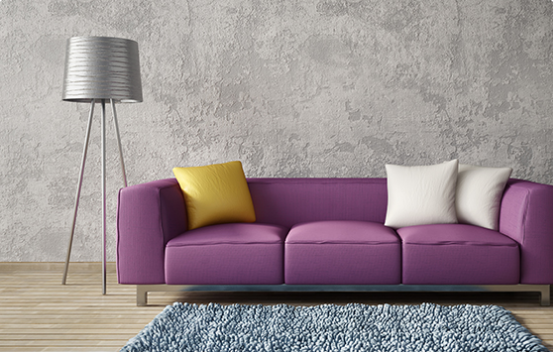 SITTING ROOM BACKGROUND WALL
Give you a place to sit with family and enjoy life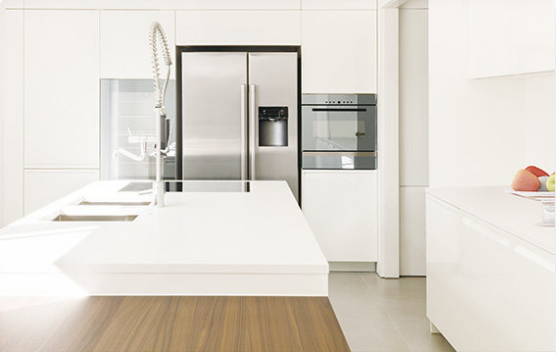 KITCHEN TILING
Healthy products create a warm and comfortable kitchen for you to make delicious food in a relaxed and pleasant manner.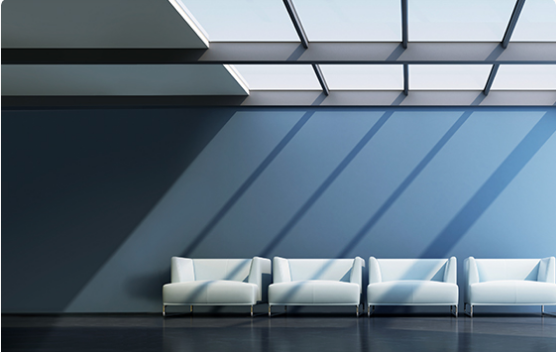 BALCONY COATING
Dedicated product and exquisite service are ready to accompany you to watch every sunrise and sunset.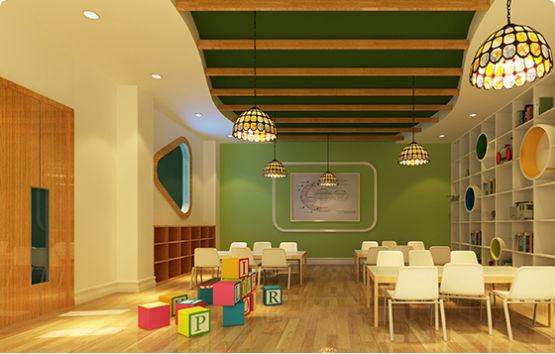 TOOLING REFRESH
With their excellent anti-dirt, durable and energy-saving properties, 3TREES paints can meet people's continuous pursuit of fashion and character.
BEAUTY FILLER
3TREES's seam fillers can make your home more beautiful.
"Immediate Move-in" service covers almost all coating items in the home environment. You don't have to spend a lot of time looking for different suppliers. "Immediate Move-in" service can fix it all for you.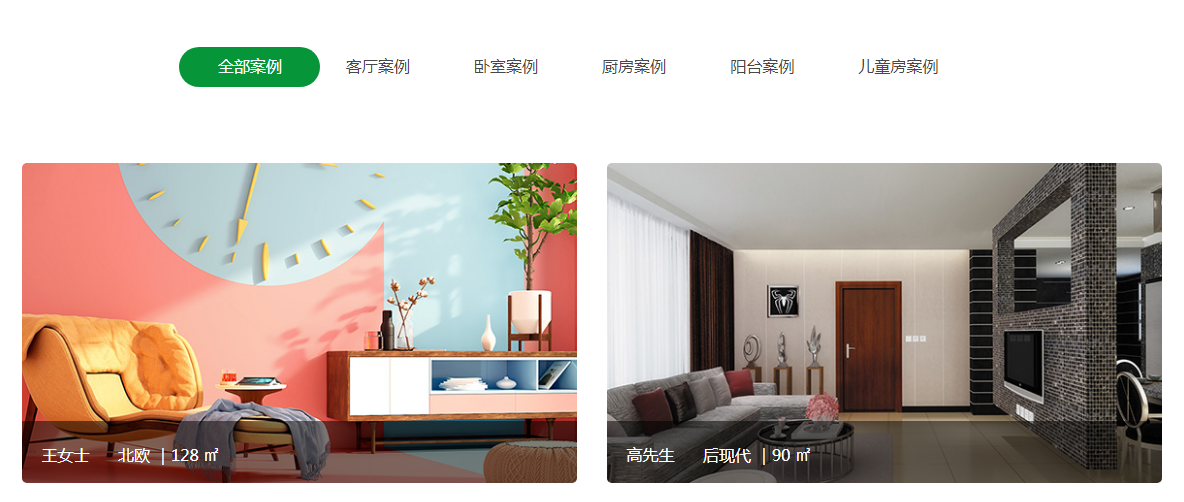 Experience the amazing effect of "Immediate Move-in" service right now

III. Why choose "Immediate Move-in" service?
Service commitment – 7 DONOTS principle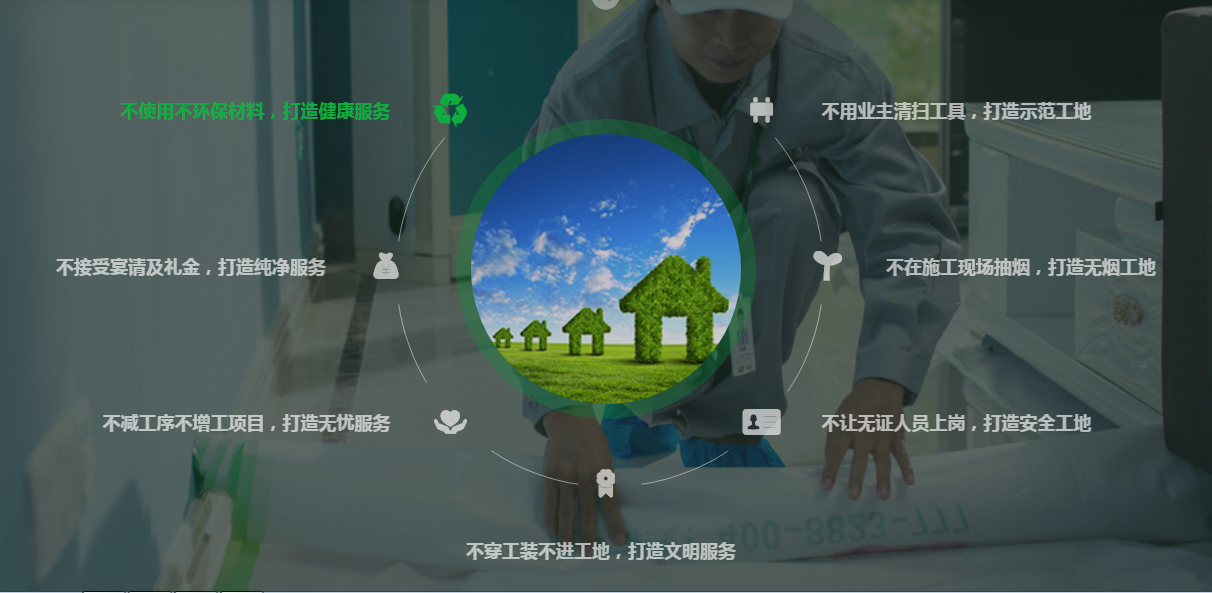 Do NOT use non-environmentally-friendly materials, so as to deliver healthy service

Do NOT accept banquets or gifts, so as to deliver honest service

Do NOT add or reduce work items, so as to deliver worry-free service

Do NOT enter the decoration site without wearing work overalls, so as to deliver civilized service

Do NOT use customers' cleaning tools, so as to create a model working site

Do NOT smoke at the working site, so as to create a smoke-free site

Do NOT allow unqualified personnel to do decoration work, so as to create a safe working site
2. Personnel management - professional foremen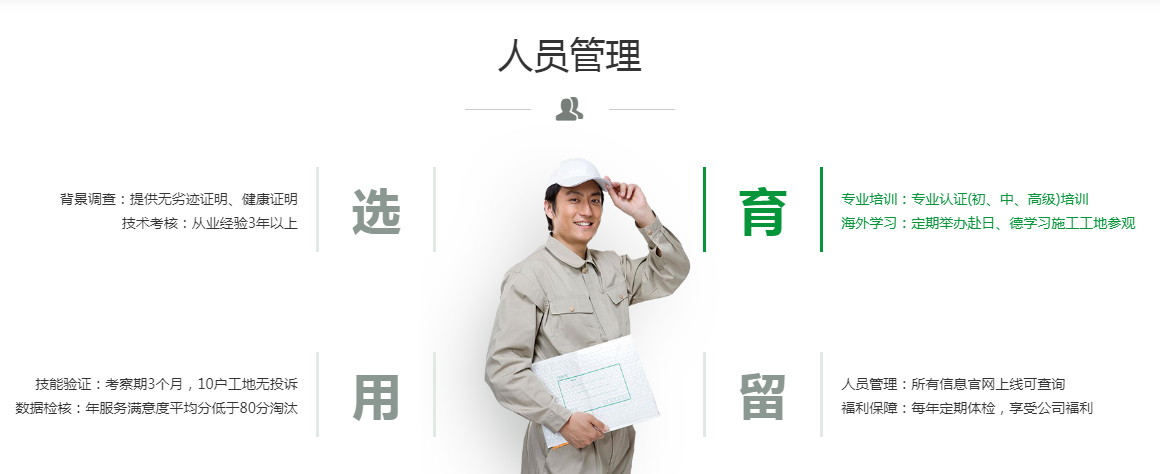 Select

Background investigation: Evidence of no bad behavior and health certificate required
Technical examination: More than 3 years working experience
Use
Skills verification: 3 months of observation, and no complaints from 10 customers
Data check: Those with an average annual service satisfaction score of under 80 will be eliminated.
Train
Professional training: Professional certification (preliminary, intermediate and advanced) training
Overseas study: Regular visits to construction sites in Japan and Germany are organized.
Retain
Personnel management: All personnel information can be inquired on the official website
Benefits: Regular medical examination and corporate benefit offer
3. Service process -- full standardization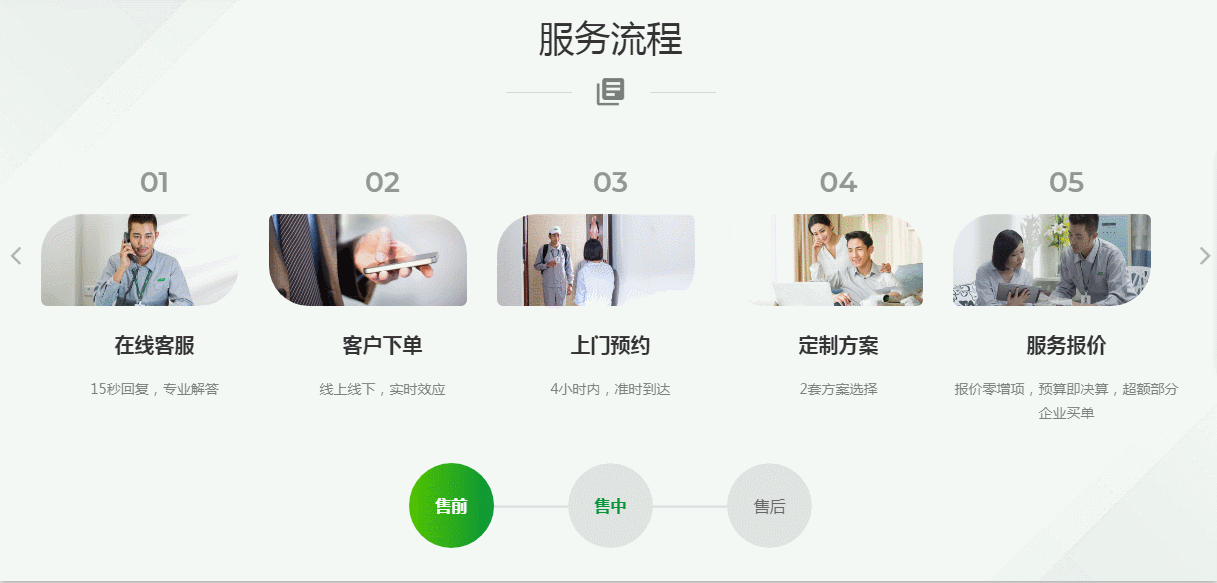 01. Customer order
Online and offline, real-time effect
02. Doorstep appointment
Arrival in 4 hours
03. Customized plan
2 plan options
04. Service quotation
No additional item in the quotation, preliminary budget is final, and extra items are paid by 3TREES
4. More free value-added services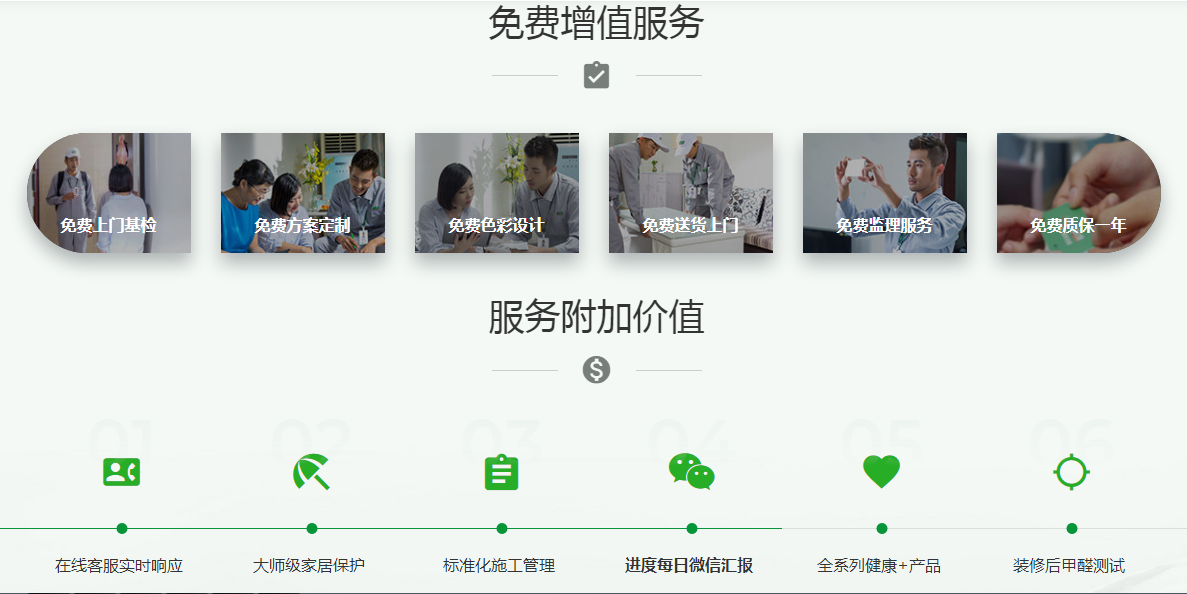 Free value-added services
Free value-added services

Free doorstep substrate examination

Free plan customization

Free color design

Free delivery

Free supervision service

One-year free warranty



Service added value
Real-time response from online customer service

Master-class home protection

Standardized application management

Daily progress report via WeChat

Full range of health + products

Formaldehyde test after decoration
IV. Regions of "Immediate Move-in" service
As of September 2018, there were a total of 726 stores in 271 cities in 30 provinces across China. You can be assured that there is always one near you. Just enter your address in the "Outlet Query" search box to query stores close to you.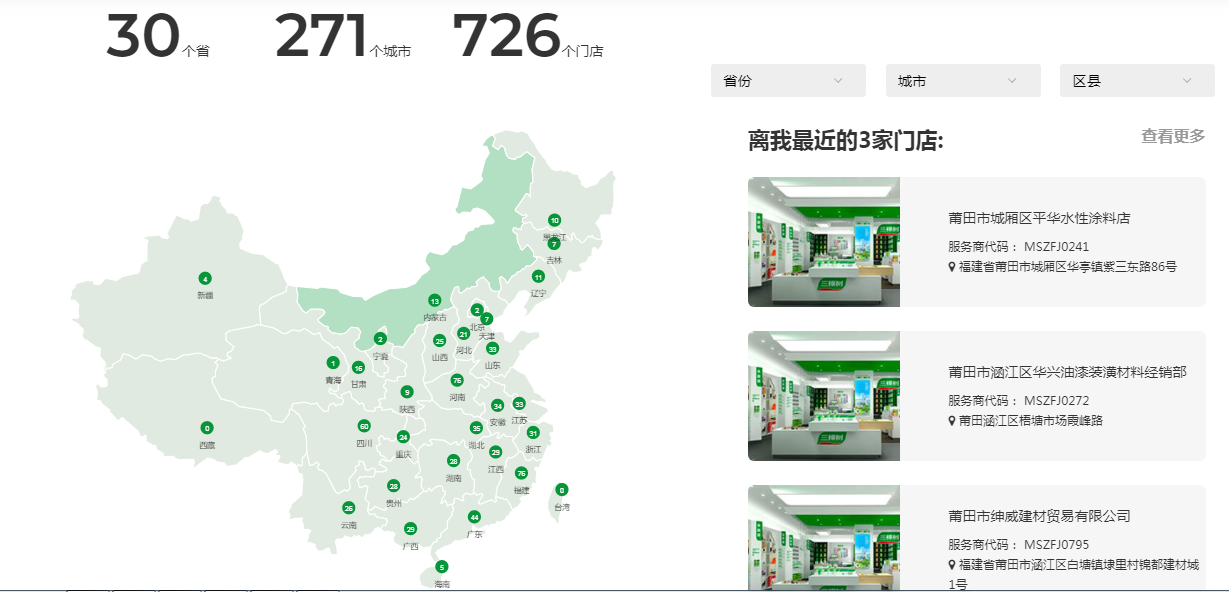 Enter the "Immediate Move-in" website right now
To experience a "blockbuster" website with us!