3TREES Store Opens, the largest of its Kind in China Covering 1,000m2 for One-Stop Services
2018.09.26
Category:
News
A 5A flagship store of 3TREES, namely Hanjiang Jindu, grandly opened in September 2018, when the leaders at all levels and representatives of partners of 3TREES attended the ceremony and witnessed the wonderful event.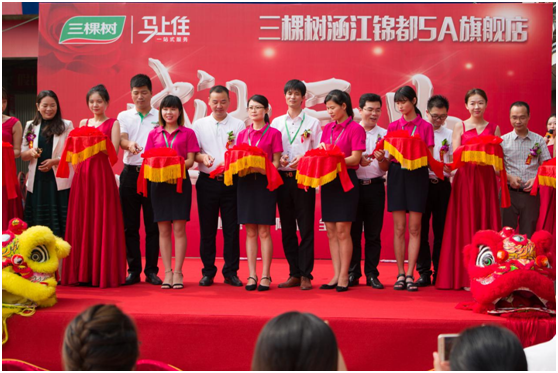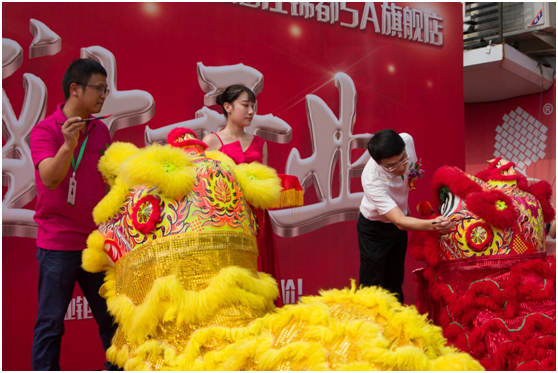 3TREES Hanjiang Jindu 5A flagship store is conveniently located on the frontage of the Hanjiang Building Materials Market, covering nearly 1000 square meters. Its green store sign is inlaid with the 3TREES logo, which shines brightly; in the store, latex paints, art paints, base and auxiliary materials, overall painting services, immediate move-in services and other products are collected for an all-round one-stop service.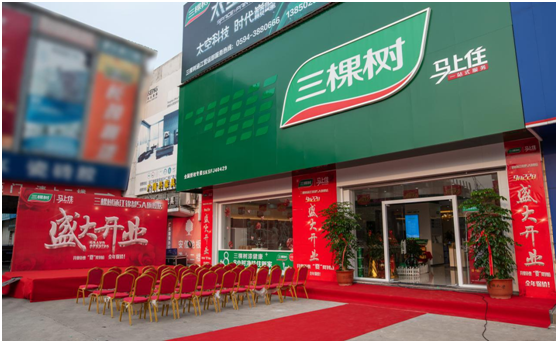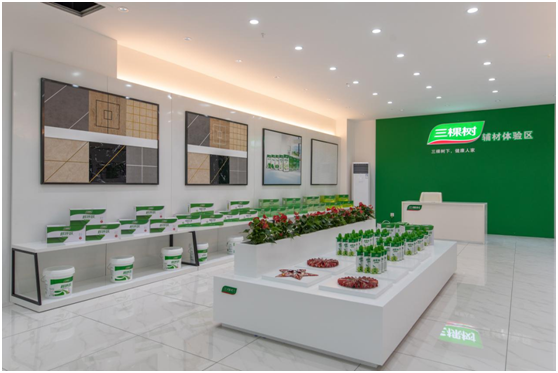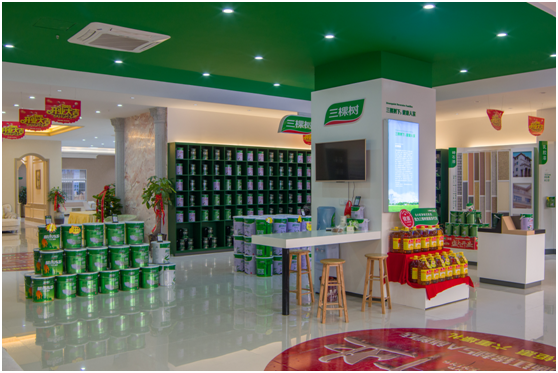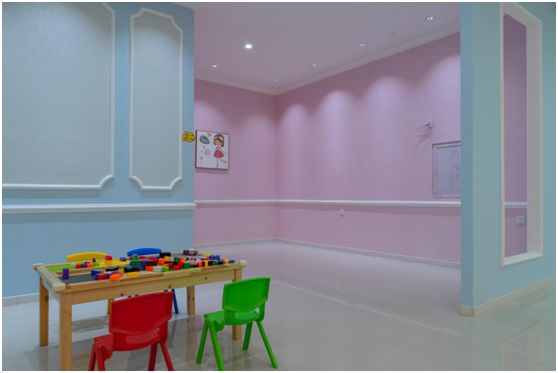 "Win-win Cooperation with Partner". Dealers are the link between 3TREES and users. By promoting the "Four Aspects of Comprehensives", 3TREES will achieve win-win results with its dealers, build smart stores integrating big data and featuring internetization, digitization, and electronization to provide users with products of satisfactory functions, quality and prices, and better meet the needs of users' emotional experience, convenience and personalized customization.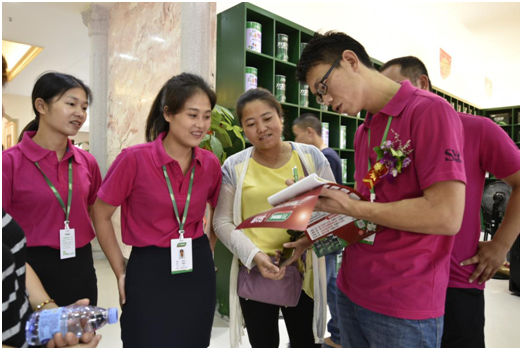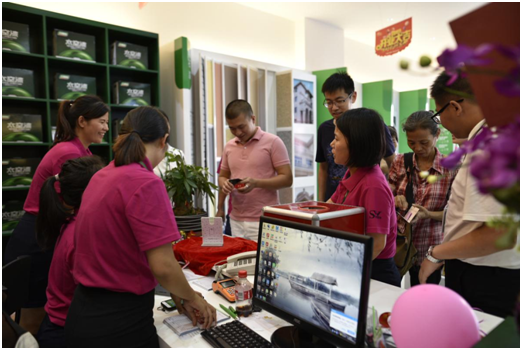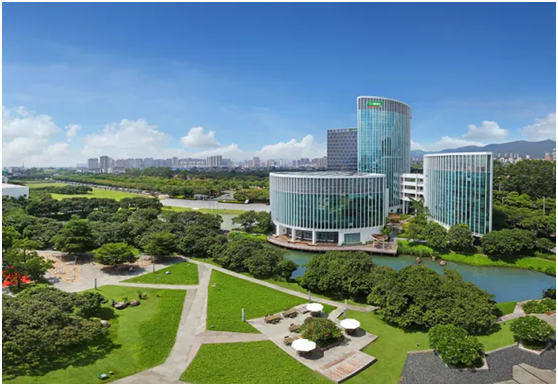 From health to "health+", from traditional painting to "Immediate Move-in" one-stop services, from offline to online O2O, from specialty stores to top 100 real estates, from inland to foreign countries, from selling paints to marketing products and services ... 3TREES takes "making homes healthier and cities more beautiful" as its corporate mission in pursuit of a healthy, fashionable and artistic home life and an ecological, technological and energy-saving architectural landscape.