An Old Village with New Looks: 3TREES Helps an Old Village out of Poverty Through Rural Tourism
2018.08.21
Category:
News
Outside the forest in the mountains, birds are chirping, smoke rising, the Qiulu River singing while going eastward, and loquat trees surround a century-old village called Pinghu Village of Putian.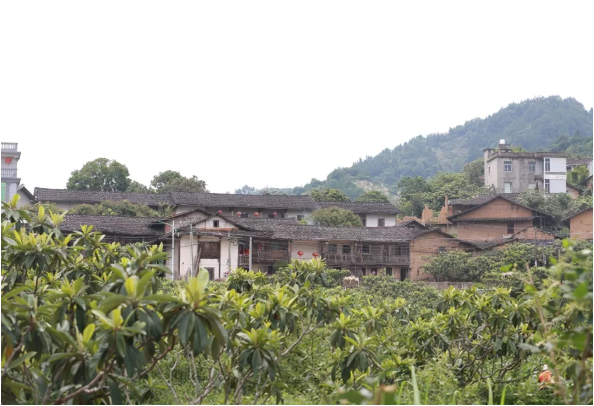 However, the reality behind tranquility is that it was a national- and provincial-level key village for poverty alleviation despite its pleasant surroundings due to its remote location and weak economy so young people have been leaving home, leaving only the elderly and the long-expecting and left-behind children. Also, the economy is getting more stagnant for lack of momentum or development.
And that kind of situation is now is quietly changing.
3TREES Painting Old Houses to Light up Tourism and Help the Poor
Thanks to its abundant natural resources, Pinghu Village has been planned as a national key village for poverty alleviation through rural tourism. However, the houses in the village were old and dilapidated, and the external walls of newly built ones were exposed to the air as their owners could not afford to repair the facades, which fact was incompatible with the natural environment of the village's clear waters and green mountains.
Thus a project team was set up by SKSHU Paint Co., Ltd. (hereinafter referred to as 3TREES) at the beginning of 2018, which introduced companies with intentions to cooperate into the village at project planning meetings for many times, deciding tourism projects matching local cultural customs and natural resources be developed to help the poor through tourism on the basis of the existing resources.
So 3TREES provided free coatings to improve and beautify the village, and convened cultural exchanges to promote the civic construction of the Village, thus to lay a good foundation for a characteristic village for tourism. So the 100-year-old residences, whose walls had been dilapidated from wind and frost, took on a new look like new ones.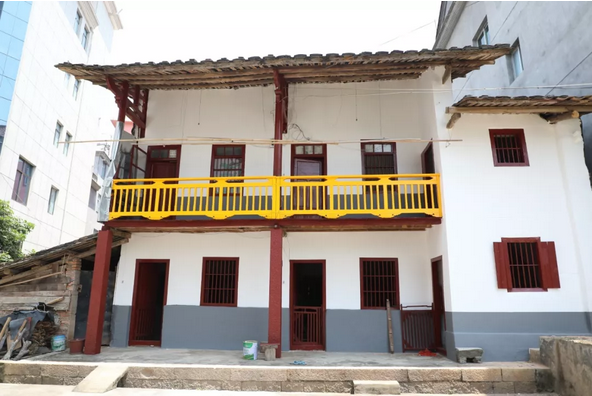 Walking into Pinghu Village, a picturesque ancient residence with blue tiles and white walls came into view, and the afterglow of the sunset spread cozily under the eaves through the tree-lined gap, making the old wooden door by the window shine, as if it had a trace of childlike vitality.
According to the villagers, that had been a household for accurate poverty alleviation in which there were only elderly people with a deaf grandchild whose mother had been gone, and the pillar of the household had left the hometown to earn money for his families.
The village had those old and lonely residences repainted white of their walls, red of columns and blue of tiles, so that they gave off the aesthetics and mysterious aura of southern architectures. As a result the tottering old people smiled from ear to ear, repeating: Everyone are praising my house is as beautiful as new ones.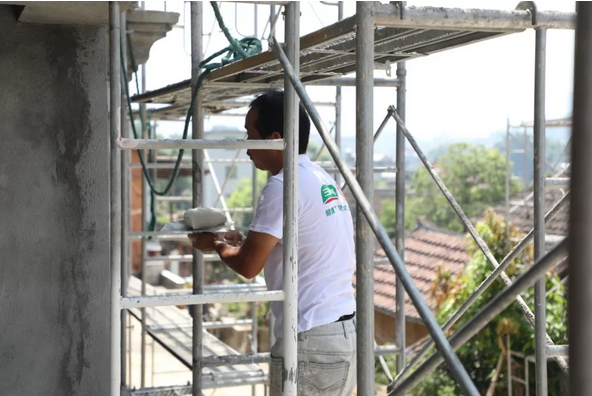 The old CPC party secretary of Pinghu Village said, "The overall change of villages' appearance is a crucial step for the revitalization of a beautiful countryside. Next, we will introduce a professional team of tourism development to help the poor so that everyone could have a good income at home and young people who have left their homes will finally come back and build our beautiful home together."
The old secretary was painting a blueprint for the future, his eyes sparkling.
A Transition from Blood Transfusion to Blood Making as 3TREES is Driving New Changes in Pinghu Lake Village
As the saying goes: It is better to teach fishing than to give fish, so it is only the first step for 3TREES to paint the exterior walls of Pinghu Village for better living conditions as it goes on the road of building a beautiful countryside. .
It was learned that in the precise poverty alleviation event of "100 Enterprises Helping 100 Villages" staged in Fujian Province, 3TREES signed a three-year "enterprise-village agreement for paired assistance" with Pinghu Village; last year, 3TREES set up a special team to help Pinghu loquat industry led by the vice president and composed of 10 project teams from the core departments of marketing, e-commerce, brand and other ones, and made many visits to the village and mountains, discussing marketing plans with village cadres and representatives for many times, and assisting in the brand positioning of Pinghu loquat and the establishment of e-commerce sales channels.
During that period, 3TREES invited a famous design company in Xiamen in conjunction with 3TREES's design team to customize packaging and supporting materials for Pinghu loquat, and took the lead in negotiating cooperation with logistics companies for online sales of the loquat.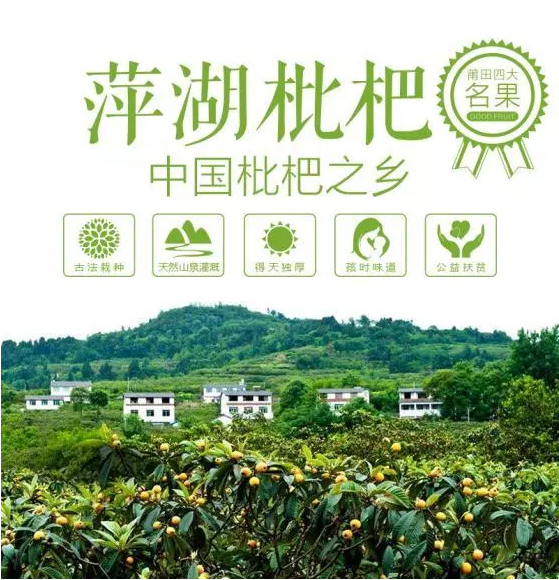 In addition, 3TREES supported the photovoltaic power generation project and freezer construction project of Pinghu Village to improve the village's self-"blood making", the former project made full use of the local climate advantages and its annual power generated reached 66,900 kWh, bringing in about RMB65,500 sales revenue every year while the latter project made true cold storage and preservation of loquat and other fruits and vegetables.
Respect for Nature and Care for Our Compatriots, and Be Full of Vigor and Vitality
It is reported that 3TREES has been adhering to the concept of "respecting for nature and caring for our compatriots", actively responding to the call of the state to help the poor accurately and shouldering social responsibilities bravely.
In the "100 Enterprises Helping 100 Villages" campaign for precise poverty alleviation, 3TREES was linked up with and helped the provincial-level and municipal-level poverty-stricken villages of Baiyang Village, Wuyun Village and Pinghu Village; during that period, a "Jinmiao Charitable Foundation" was set up to help the poor and lonely elderly in Baiyang Village and outstanding poor students in Chengxiang District.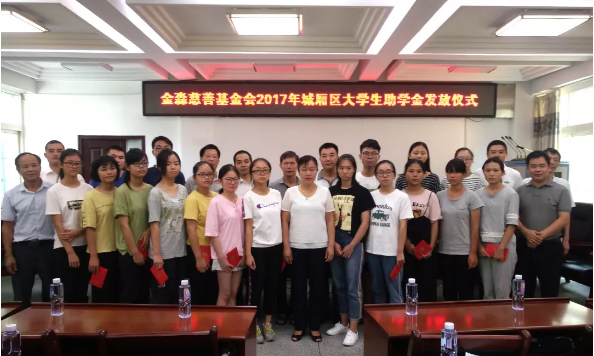 Moreover, 3TREES summed up its experience of precise poverty alleviation, and came up with a win-win model for both precision poverty alleviation and enterprises' development nationwide. For example, by using sand mining and calcium carbonate resources in Nanzhao County, a poverty-stricken county in Henan Province, a local branch factory was set up which contributed tens of millions of taxes to the local area and saved tens of millions of logistics costs for 3TREES, thus achieving win-win results in the two regards.