3TREES Holds New Year Party to Embark on the Journey of Greenery and Songs
2018.02.10
Category:
News
The Chicken leaves the old year behind with bamboo leaves while the Dog comes with plum blossom to usher in the new year when 3TREES New Year Party 2018 was staged at the Putian Sports Center Complex on the evening of February 3. The performances were very exciting as pictures and videos from the party were on fresh release. So let's take a look.
3TREES New Year Party 2018
Welcome the New Year of Prosperity with Soaring Songs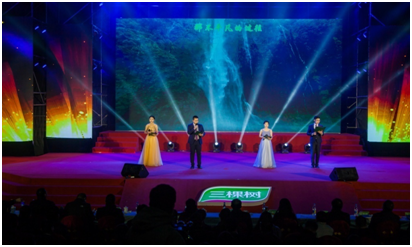 Report to the world about the extraordinary journey
Where footprints shall conquer peaks
The steep pinnacles and deep valleys shall justify the struggle
Hardships and glory full
And we shall report to the world
Singing and dancing "Joys from Green & Intelligent Making"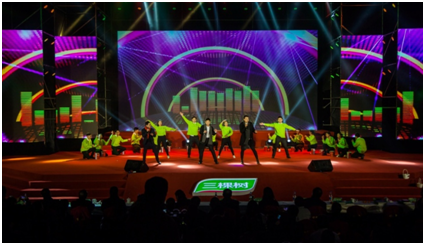 3TREES committed to green & intelligent manufacturing
Seven advanced intelligent & green production bases
Adherence to green & intelligent making
Green architectural solutions empowering buildings
A short play "Honesty and Credibility for a Bright Future"
Take the road of faith and credibility in 3TREES's name
Let healthy products go global
And let fake goods have nowhere to hide
Chorus "Lift up Your Sleeves and Work Hard"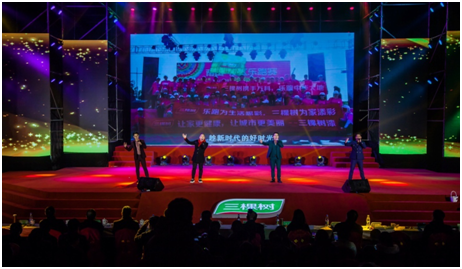 Roll up your sleeves and work hard
Yesterday we wrote heroic words
One peak after another was conquered and covered
One monument after another rises high
Tomorrow is still for pride
3TREES, roll up your sleeves and work hard!
Dancing in Green Lights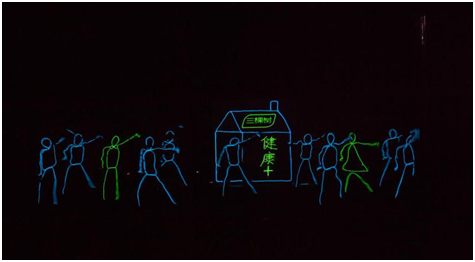 I am with you to build a healthy home for us
Dancing in green lights to sketch the shape of home
Create
For the pursuit of green & healthy technology of 3TREES
As she brings benefit to thousands of families
A short play "Renovation"
3TREES Dedicated Home Service
3TREES Immediate Move-in
Dedication to ultimate services
Far more than satisfaction
3TREES of Intoxicating Beauty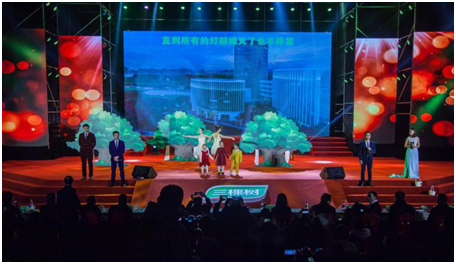 We shall not stop even until after all the lights go out
In poetry we express our ambitions, and in songs emotions
Some say that the song "Chengdu" voices countless hearts
Warmth can also light up all 3TREES people
With green ecological parks, and happy life
Speak the natural way
With the right expression
All show up the charms of 3TREES.
Talk amid chorus "Towards a New Era"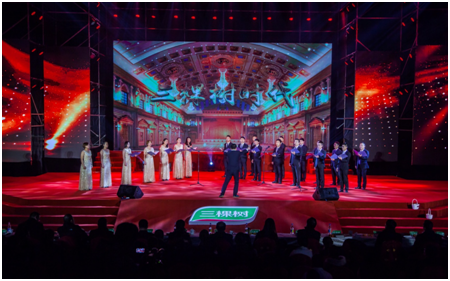 To create the era of 3TREES
Stick to our original aspirations
Still holding to them
Green innovation
For win-win sharing
The Prime of Time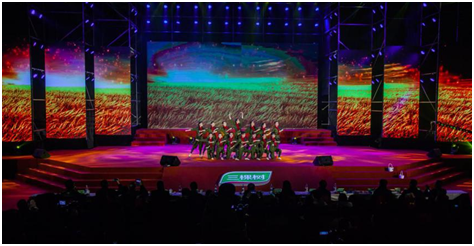 Legend: "Just feel pain and warmth while in the prime of time"
Green clothes so cool, epitomizing ideals, passion, experience, and baptism
In the changing times,
3TREES people
Concentrate their hearts for a beautiful golden age
A short play "A Day at a Specialty Store"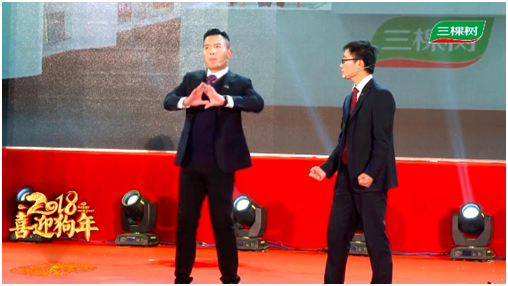 A 3TREES specialty store
Beautiful, professional and prolific with products
Pick what you need at your service
Dancing 3TREES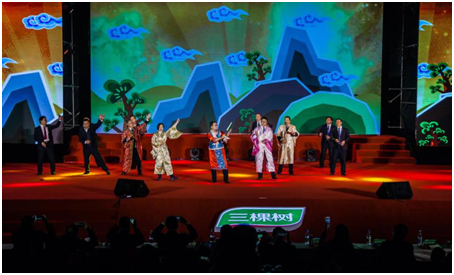 Surprises so many to lead 3TREES dancing
The performance is rich in 3TREES elements
A dance integrating popular music
To send the whole house excitement
Cheers, shouts and screams are "roaring"
Rap "New Looks on New Journey"
My bamboo boards are resounding through the clouds
Eulogizing the craftsmanship, forging forward for the dreams in the new era
3TREES on a new journey
I rap and talk about something new
Situational song and dance "SEN tours the world"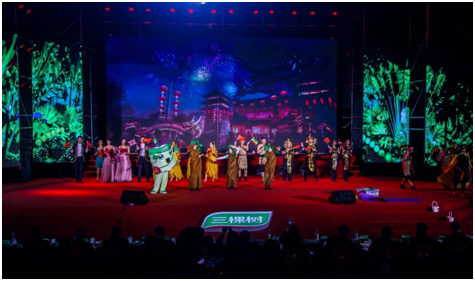 3TREES on green trips to the world
SEN starts from China
Walking through Egypt, and Ethiopia
Passing through India, and England
3TREES are going to the world
Crosstalk "Praises"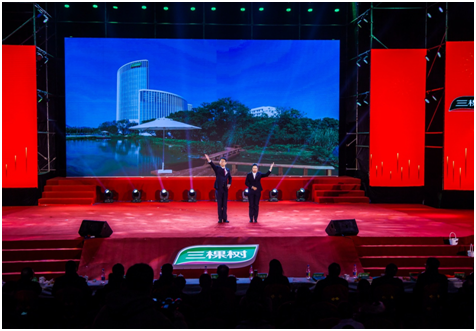 Legend: The executives are all top-notch. Let's give them praises
Breaking bureaucracy for service-orientation
Their busy figures
Are the lights on our journey
Bright and firm
Serial Songs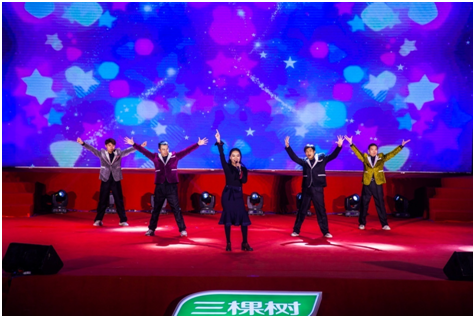 "Slow in the Past", for every day sincerity and honesty
"Love You Endlessly", confessing to tomorrow loudly
"We Are Different", but we still persist
"My Good Brother", let's move on tomorrow!
Singing and dancing "Piloting a New Era"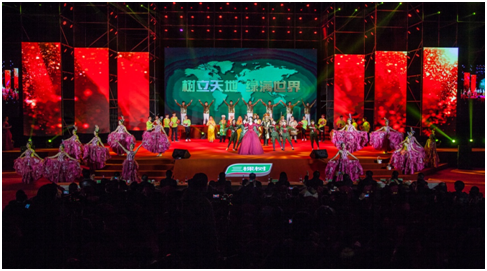 A New era, a new journey
2018 witnesses our oath
Supporting the earth and greening the world
We are setting sail!
The wonderful moments of the party have been presented to you. And would you have the urge to attend? But I'm sorry we can only see you next year. And I believe 3TREES shall be more brilliant tomorrow. So please look forward to them!