3TREES Brand Impresses the Market with New Advertising in High-speed Train Stations
2020.12.15
Category:
News
Following several years of huge advertising investment in CCTV, China National Radio and new media platforms, 3TREES launched a million-yuan communication strategy targeting at the country's high-speed railway network. With the release of 3TREES advertisements in 32 high-speed train stations in 31 cities of 17 provinces, including Guangzhou, Shenzhen, Shanghai, Nanjing, Chengdu, Shenyang, Changsha and Xi'an, 3TREES has entered the fast lane of high-speed rail marketing.
In order to promote better, faster and targeted communication of its key brand values, 3TREES capitalized on the high traffic flow, wide coverage and high exposure of high-speed train stations in major cities, and used big light boxes and giant banners to promote 3TREES's concept of 3TREES Health+ Paint, Healthy to live in 8hrs. Given the speed of communication, scope of coverage and precision location of target audience of the advertisements delivered in the high-speed train network, this nationwide advertising campaign will further promote 3TREES's green and healthy concept, accelerate the brand's promotion in the country and present the charm of the 3TREES's brand to all the users.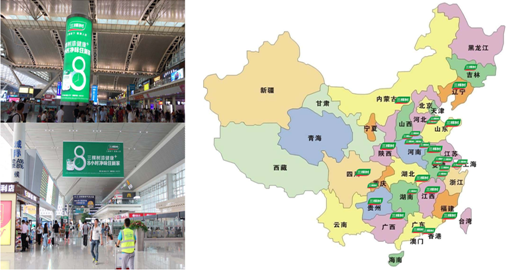 As the pioneer of healthy paint in China, 3TREES has taken "making homes healthier and cities more beautiful" as its corporate mission. For the past 16 years, 3TREES has stayed committed to its founding aspiration and provided users with ultimate products and services. From the launch of healthy paint to the concept of "Healthy to live in 8hrs", 3TREES has shaped the trend of healthy lifestyle through the application of green technologies. By launching such a large-scale, wide-ranging and intensive advertising campaign in this important transportation network, 3TREES has demonstrated its strong commitment to brand promotion, and firm determination to make the brand a household name and benefit more consumers with its quality products and professional services.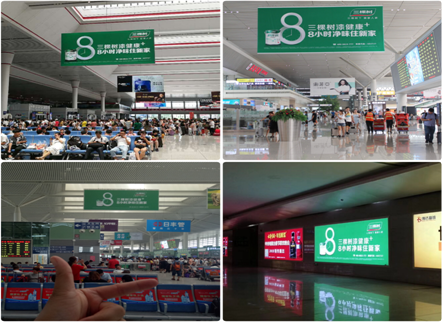 The launch of the advertising campaign in high-speed train stations has opened a new chapter in the upgrade of the 3TREES brand. Going forward, on the way to pursue the dream of continuous transformation, 3TREES will continue to boost its brand competitiveness with a longer-term vision and better-targeted brand promotion strategy, promote the brand concept of "healthy, green and natural", and make 3TREES a brand known for quality healthy paint in Asia and beyond!