3TREES Won the "Green Development Award" of the 17th People's CSR Award
2022.12.28
Category:
News
On December 24, the "2022 People's Corporate Social Responsibility Summit Forum", a major CSR event sponsored by People's Daily and hosted by People.cn, was held in a virtual format. The People's CSR Award, the first and most influential CSR award in China's Internet industry, is a major benchmark of the CSR performance of Chinese enterprises. In recognition of its outstanding contribution in the field of social responsibility and public welfare ecology, 3TREES received the "17th People's CSR Award - Green Development Award" at the event.
Since its establishment, 3TREES has endeavored to deliver a better life and healthy homes, and committed to the corporate mission of "making homes healthier, cities more beautiful, and life better". In keeping with the country's dual carbon strategy and the strategic requirements of green, circular and low-carbon development, 3TREES has integrated the goals of green, healthy and environment-friendly development into all aspects of its corporate business.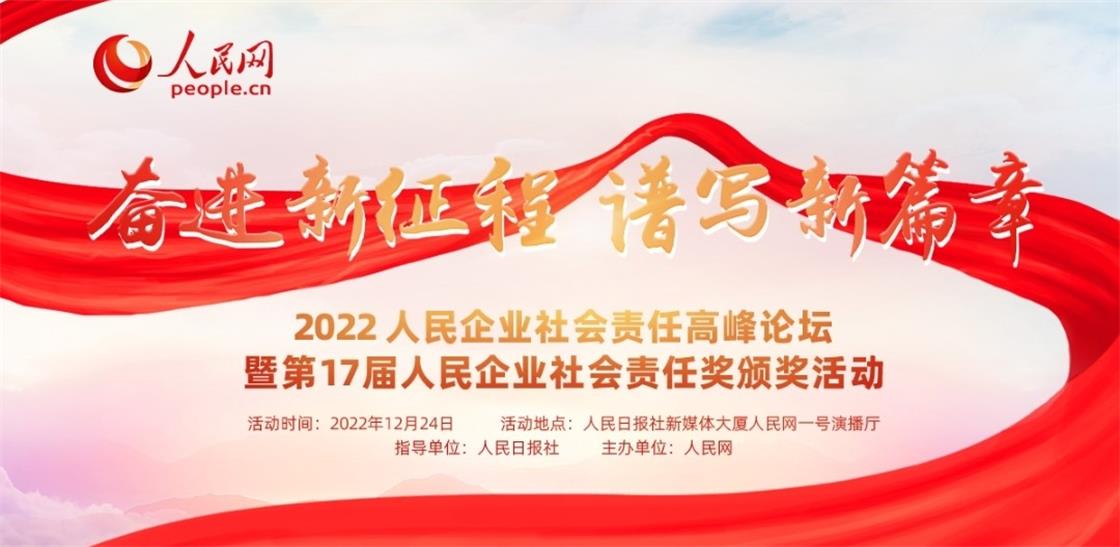 In 2022, acting on the concept of "Green Olympics", 3TREES supported Beijing 2022 Olympic Winter Games in fulfilling its carbon neutrality commitment, and contributed to the construction of several key winter Olympic projects, including the Zhangjiakou Olympic Village and Guyangshu competition venues, and the National Ski Jumping Center "Snow Ruyi", setting a new benchmark of green and environment-friendly construction for the games. 3TREES actively participated in the green building materials to the countryside campaign launched by six ministries. More than three hundred products in multiple categories have received the certification of green building materials products in the first Product List and Company Catalogue of the Green Building Materials to the Countryside Campaign released in 2022. At the same time, due to its outstanding contribution to green development, 3TREES was included in the first group of model enterprises in the People-Benefit Leadership Program and elected as the vice president of the China Building Materials Federation, playing a leading role in the green, low-carbon, safe and high-quality development of the industry.
As a leading brand in China's coating industry, 3TREES will continue to forge ahead and build a robust industry to serve the country, and lead the green and high-quality development of the industry with its innovative technologies. Going forward, 3TREES will bravely take up its social responsibility, fulfill the mission of the times, deliver the grand vision of harmonious coexistence between man and nature, and write a brilliant chapter of green development.