Golden Bull Award! 3TREES Wins Golden Bull Award for Highest Investment Value of 2018
2019.11.05
Category:
News
On October 31, 2019 the 2019 Summit Forum on Improving the Quality of Listed Companies & 21st Golden Bull Award Ceremony was held in Beijing. 3TREES won the Golden Bull Award for the Highest Investment Value of 2018.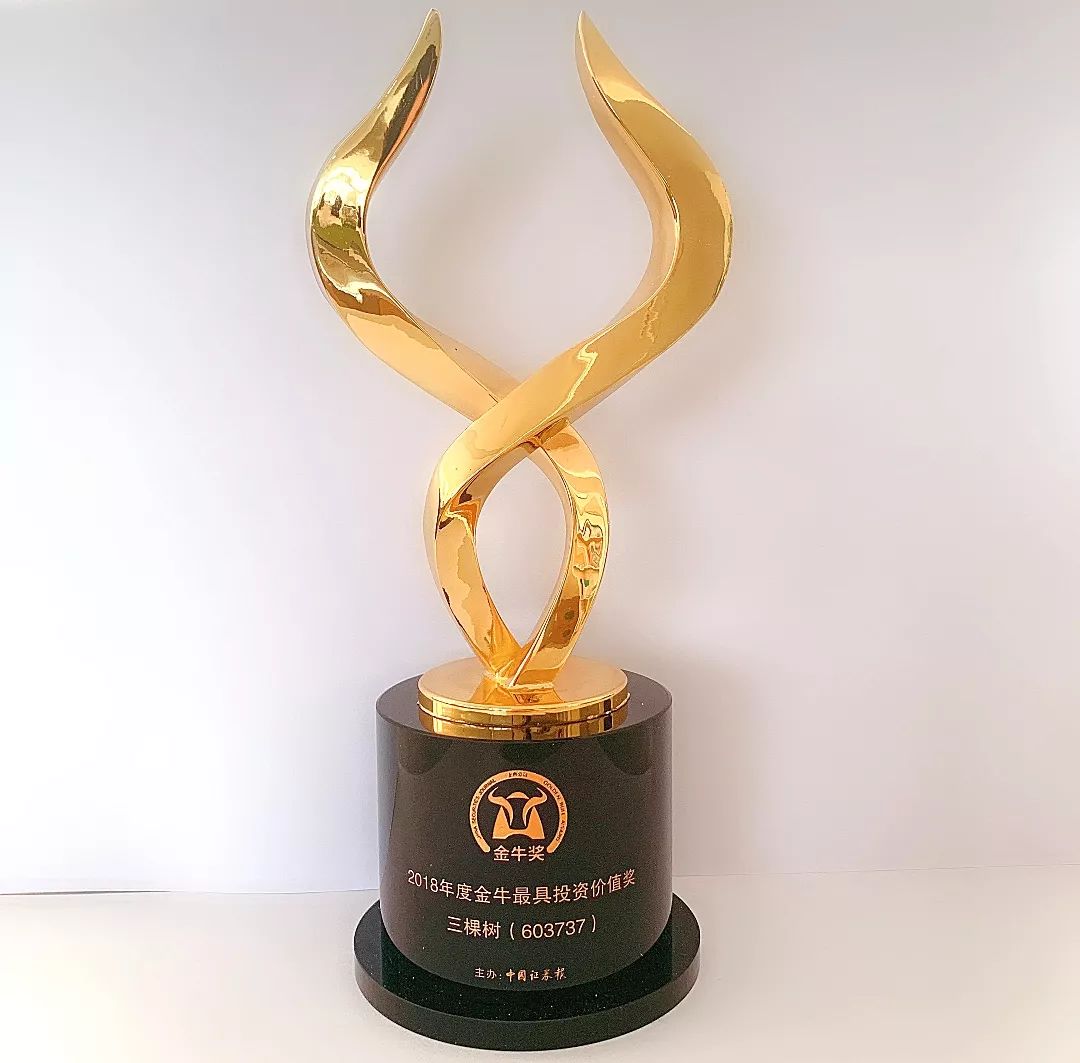 With the theme of "New Era, New Opportunities and New Drivers", the event focused on the real economy and fostered discussions on new paths and opportunities for the high-quality development of listed companies.
The Golden Bull Award has been successfully held 21 times, witnessing the rapid development of China's economy and capital market. The Award has become one of the most influential awards in China's capital market. Compared with former ones, this year's Golden Bull Award had a wider selection scope, more candidates and higher selection criteria. The Golden Bull Award for the Highest Investment Value places greater emphasis on enterprises' profitability, debt repayment, asset management and growth capabilities. It is the most important of all the Golden Bull Awards.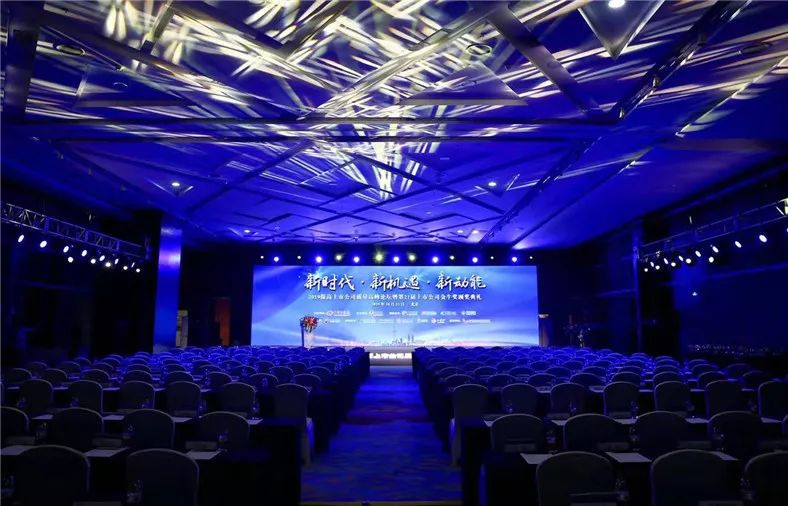 Since its listing in 2016, 3TREES has achieved full growth from performance, net profit, tax to brand value and team building.
On October 23, 3TREES (Stock Code: 603737.SH) released its 2019Q3 results. Its revenue and net profit both maintained a high growth trend: operating revenue reached RMB3.839 billion in the first 3 quarters, up 67.00% year-on-year; net profit attributable to shareholders of listed company stood at RMB270 million, up 110.8% year-on-year; engineering business grew steadily, and new retail system integration gathered pace, achieving remarkable results.
As for brand value, 3TREES made to the World's TOP35 Coating Makers in 2019, achieving a brand value of RMB23.985 billion. For 13 consecutive times, it has been named "China's 500 Most Valuable Brands". Besides, it has also been selected as "Top70 Brands on the 70th Founding Anniversary of China".
Winning of the Golden Bull Award fully reflects the affirmation of 3TREES's investment value, brand value and work in corporate governance, information disclosure, investor relations and other aspects by the investment market, shareholders, partners and society in general. It demonstrates 3TREES's outstanding sustainability as a national coating leader and its solid strength as a great Chinese brand.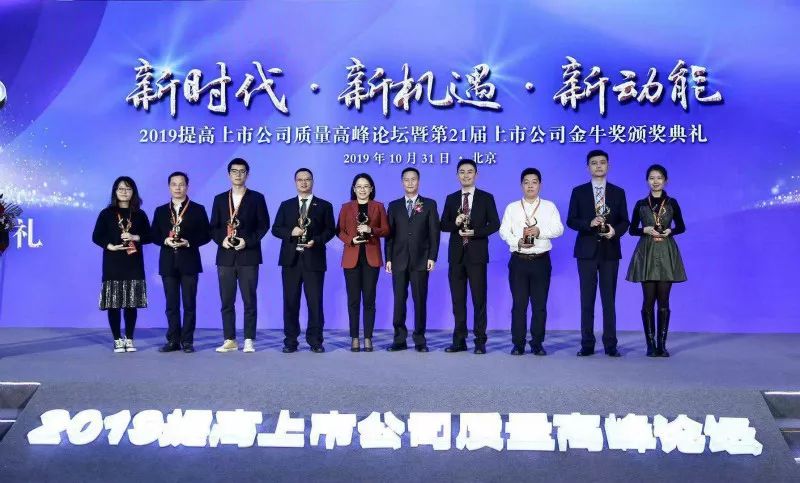 Fourth from left: Mr. Zhu Qifeng, Vice President of 3TREES
3TREES has been committed to building healthy homes by providing an integrated 6-in-1 one-stop system of green construction materials and services, encompassing interior and exterior wall coatings, waterproofing products, insulation materials, auxiliary materials, floor coatings and construction. Over the years, 3TREES has actively practiced its core corporate values of customer orientation, win-win cooperation with partners and sharing with strivers, and promoted the R&D philosophy of "Ultimate performance and application for ultimate health".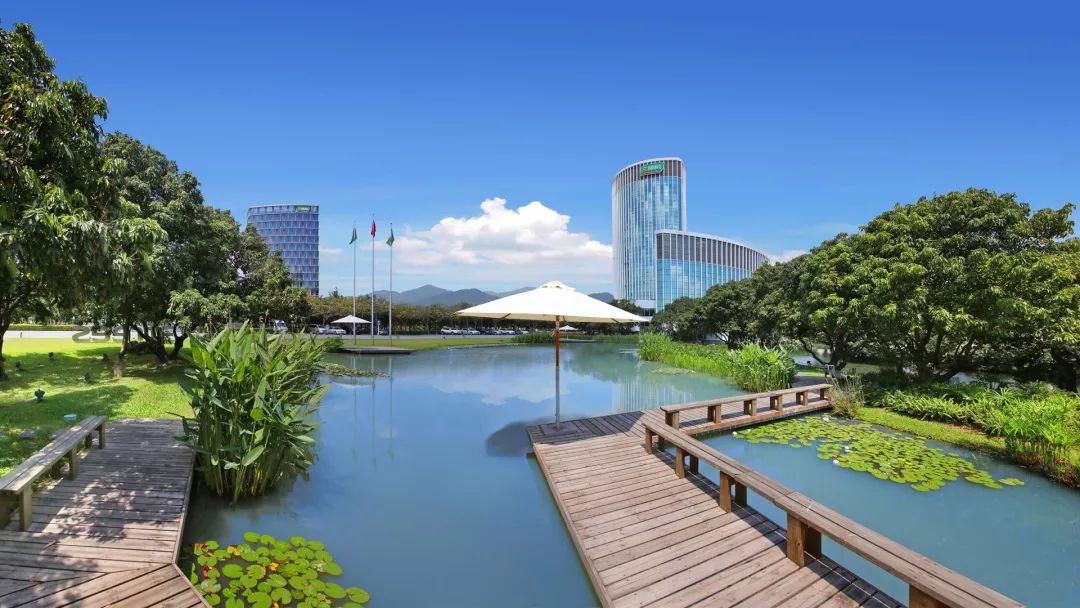 3TREES has 9 production bases (completed and under construction) in Fujian, Sichuan, Henan, Tianjin, Anhui, Hebei, Guangdong, Hubei and other places, and 43 co-operated factories. It has now become a corporate conglomerate of 18 wholly-owned and holdings companies, and boasts more than 5,000 partners worldwide. 3TREES is also the preferred brand of many of China's TOP100 estate developers.
In the future, 3TREES will continue to firmly adhere to its entrepreneurial aspiration of "making homes healthier and cities more beautiful", as well as to cultural confidence and strategic determination, provide innovative products and services, and meet people's needs for a better life. It will face the world with a more open attitude, realize high-quality corporate development, support the earth and green the world.