Challenging the Limits and Sublimating the Spirit, 3TREES's Second Trip of Gobi Going a Success
2019.05.15
Category:
News
"Journey of Hsuan Tsang Leadership Camp" completed the last leg of the race and arrived at Gobi Spring on the afternoon of May 13, which marked the second time that Chairman Hong Jie had led the team to complete the Gobi Extreme Challenge.
The 3TREES Gobi 2 teams walked across the desert during the day and camped in the wild at night for four days and three nights, completing the Gobi Challenge with a total distance of 112 kilometers (the actual walking distance was about 140 kilometers), and the 3TREES Gobi 2 goers team ended the trek in success.
The Gobi crossing section of Journey of Hsuan Tsang starts from the site of Ashoka Temple in Guazhou, Gansu Province, China in the southeast and reaches the site of Xiaonanhu Buddhist Temple in Hami City, Xinjiang in the northwest, and is divided into three sections: A, B and C. And A section of Journey of Hsuan Tsang was chosen for walking for 112 kilometers in this year's 3TREES Gobi 2 Challenge.
This was the second time that 3TREES team had taken the Journey of Hsuan Tsang, and 108 warriors composed of 3TREES employees and partners took part in the challenge. In the end, the completion rate of Gobi 2 teams was as high as 98%, and none of them retired due to personal causes.
Diary on Gobi Going
Greatness is molded out of ordeals!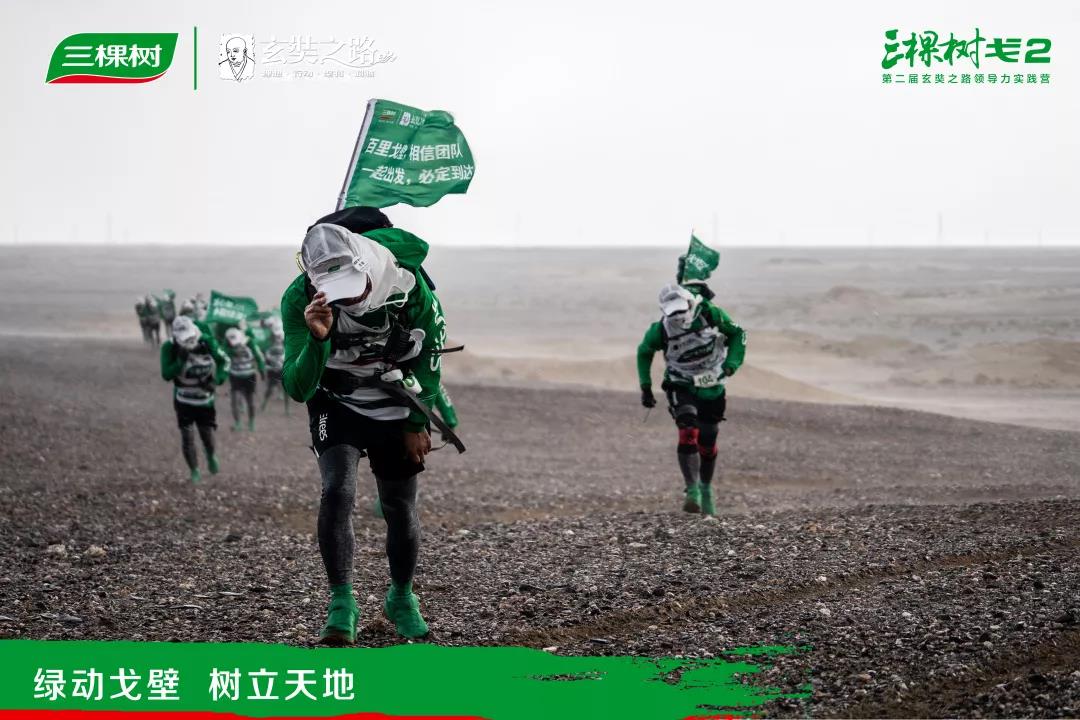 The first day: The whole journey from Guangxianyi to Windmill Camp was 25km. And in face of strong winds, under heavy rains and hellish hail, Gobi goers measured up to the challenge posed by bad weather. - May 10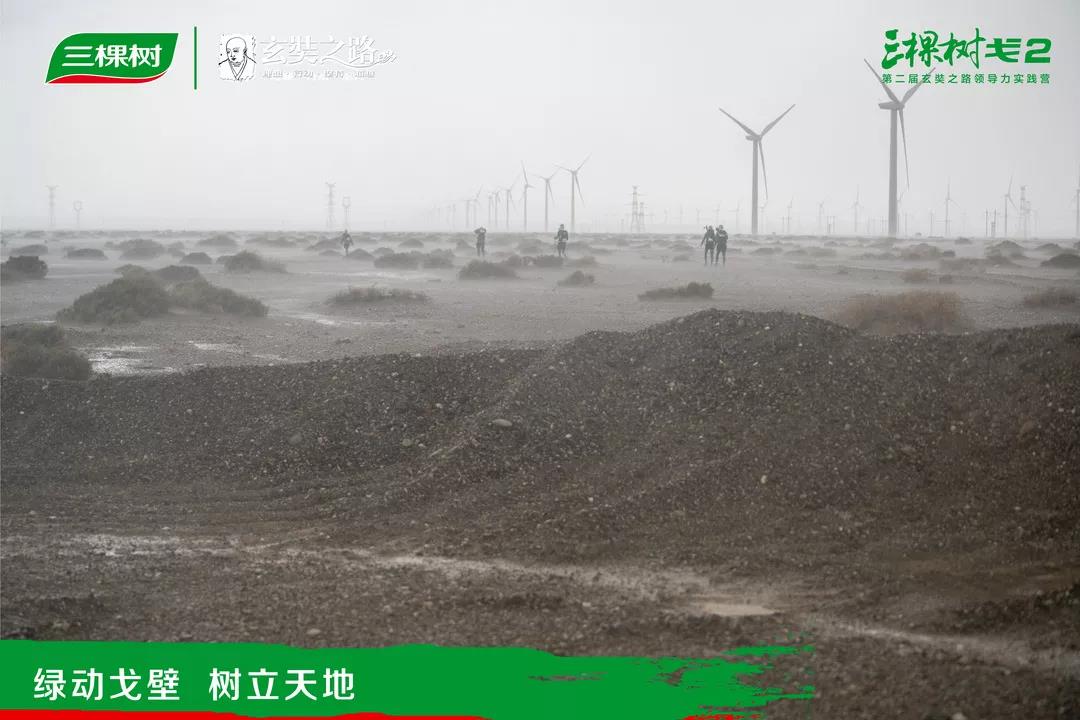 The second day: The whole journey was 32km from the Windmill Camp to Kunlun Barrier Camp, and the 5-level sandstorm was not able to stop the Gobi goers from going forward. - May 11
The third day: The journey from Kunlun Barrier Camp to Changle Camp was 33km long, which marked the longest day in the past four days. - May 12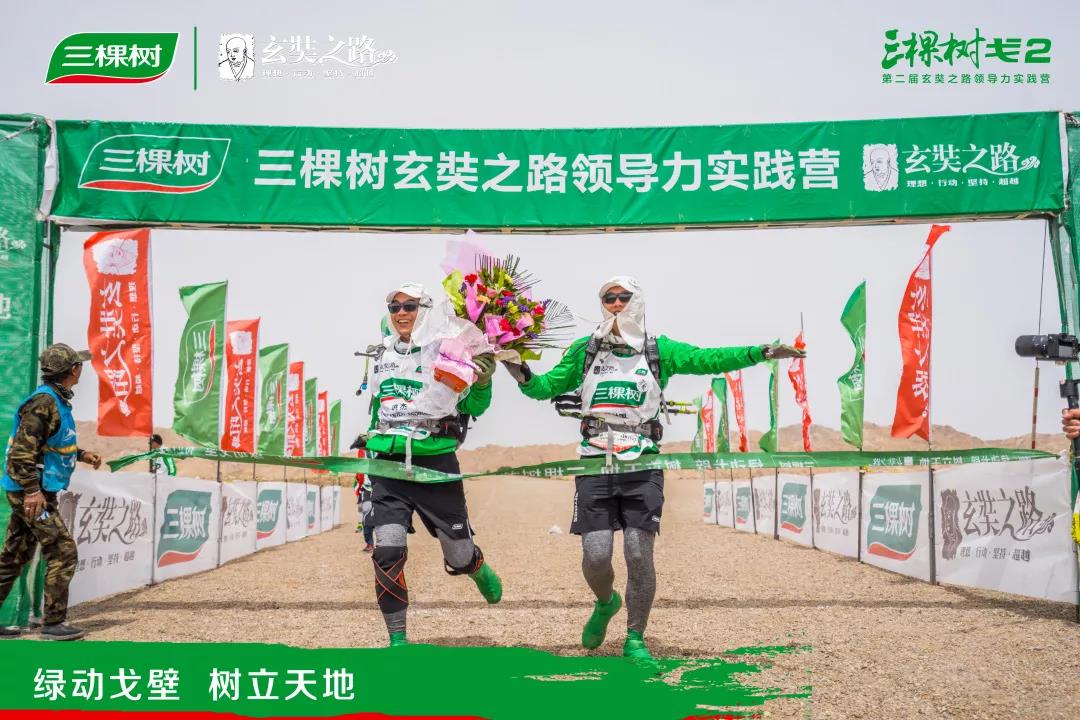 The fourth day: The Gobi goers finished the last 22km contest while empathizing the spirit as borne out on the Journey of Hsuan Tsang, i.e. "ideals, action, persistence and transcendence" on foot. - May 13
The Gobi trek has sublimated the participants' spirit and enabled their rebirth, and soaked them with feelings and stories. While crossing the Gobi again, they were experiencing yet another nirvana, and 3TREES's Gobi 2 goers, i.e. the team on the second "Journey of Hsuan Tsang Leadership Practicing Camp", shall continue forward with perseverance; and 3TREES shall stick to the spirit of the Journey of Hsuan Tsang, keep advancing with faith and conquering, going global, and moving towards an enterprise of world-class coatings manufacturing.