The Third Day of 3TREES Gobi 2 Trip: Amid Biting Frost, Raging NW Winds, Gobi Goers Face the Challenge Again
2019.05.13
Category:
News
The teams of 3TREES's Gobi 2 goers passed the first day and the second day's tiring trek and experienced severe weather such as rainstorms, hail and sandstorms, which had greatly consumed their strength. And they faced a more difficult third day with various wounds and pains, challenging the 33km journey from Kunlun Barrier Camp to Changle Camp on May 12.
Walking alone one goes fast, and when travelling in groups one goes far! The rule for today's competition is about teamwork, and takes the time when all the members of a team crosses the finishing line collectively as the team's scores.
So early in the morning, when the temperature had plummeted, frost was hitting, and the northwest wind was raging, the Gobi goers were faced with the double test as from the harsh conditions and their exhaustion, and yet they were braving the wind and storms, when the endless Gobi Desert ridden with painful camel thorns, rugged roads ... During the difficult walking, the encouragement and help from the teammates became the driving force for the Gobi goers to move forward.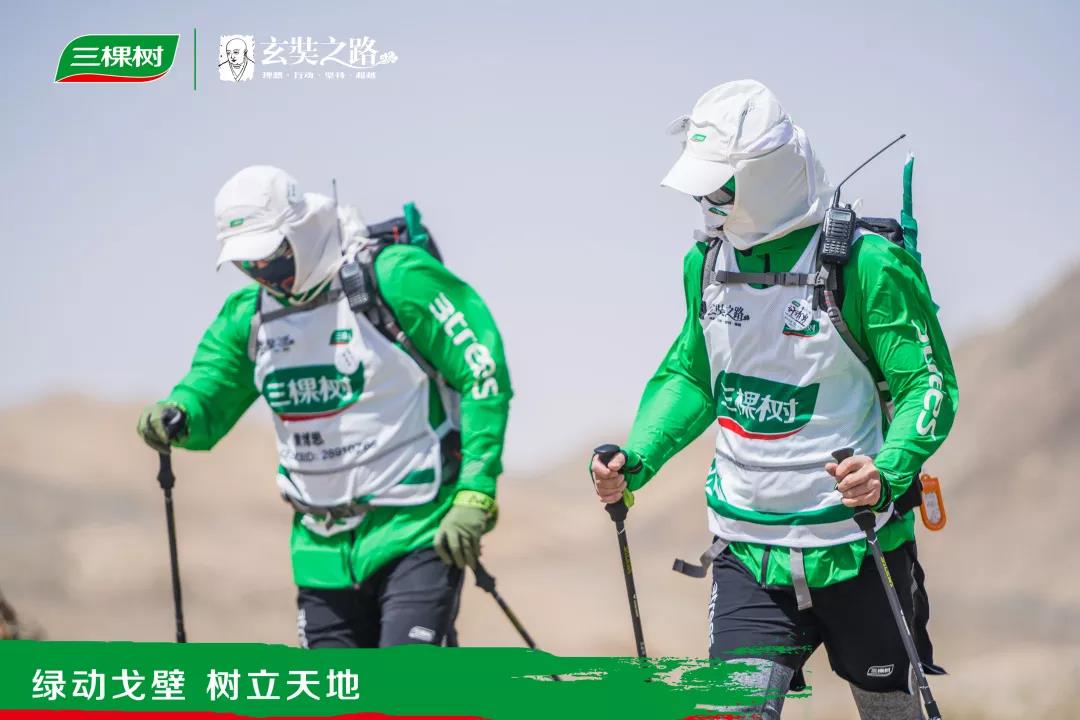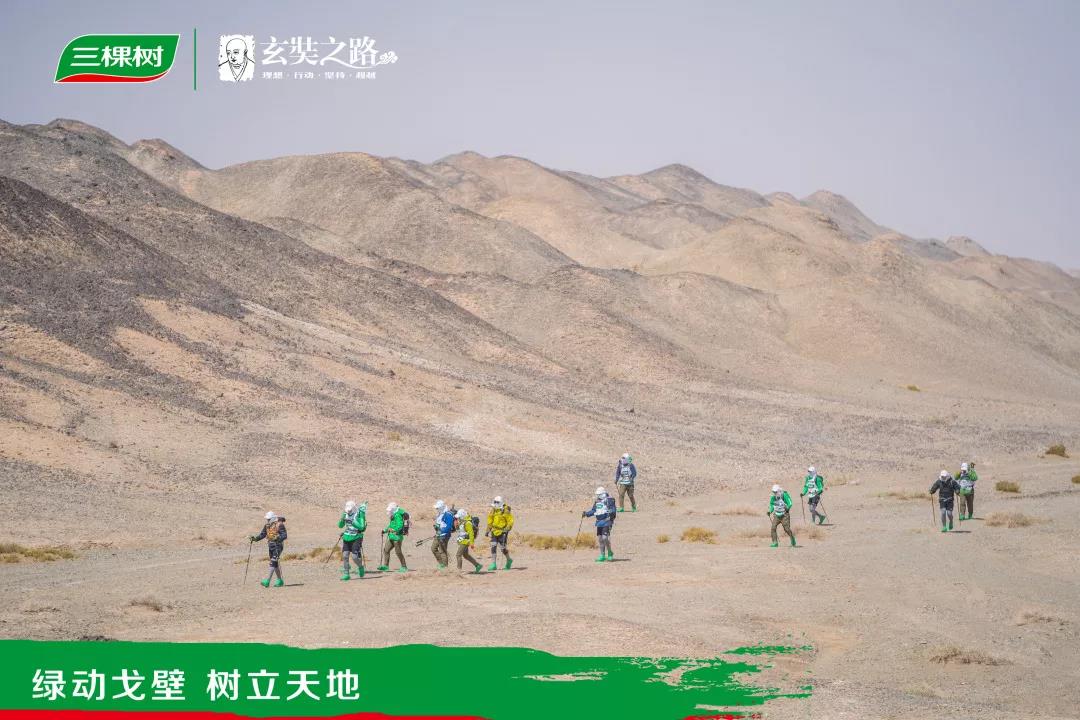 Gobi Stories
Challenging the Limits and Embracing More Possibilities!
Liang Rong, the partner of Paint Decoration Department on Dream Chasing Team, was so exhausted. Yet with the help and encouragement of other members, he reached the end together with the others. Finally, their team ranked first for three consecutive days. He remarked, "Staying in a strong team and not falling behind, I kept going as the team gave me the strength."
Xu Jianhua, a client of the Engineering Paints Department on the Braving the World Team, had his right knee injured and swelled up, and the pain in his left foot was unbearable, but he refused to give it up, saying, "Giving up means real failure, and I have to arrive at the end, even on all fours perhaps." He reached the finish line step by step with the company of his teammates.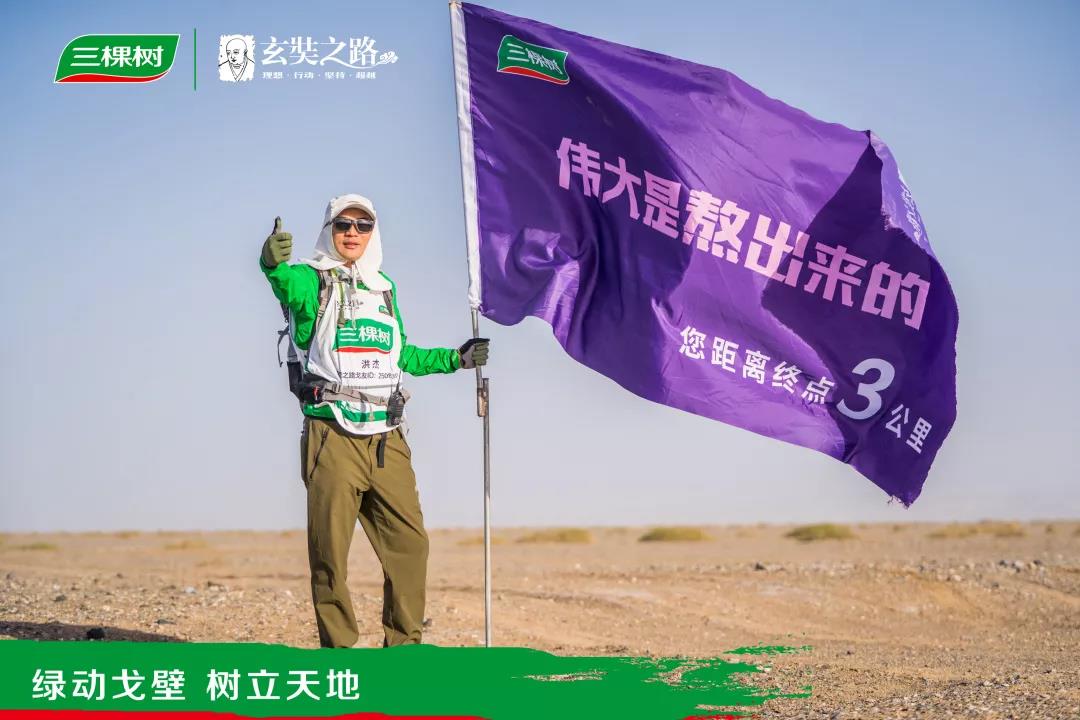 Hong Jie, Chairman and President of SKSHU Paint Co., Ltd.
In the evening, after successfully challenging the Gobi and conquering themselves, the friends ignited a bonfire on the vast Gobi with the joy of beating and being honed by the wind and sand, and danced, sang and embraced one another heartily under the gorgeous fireworks. That was a simple and gorgeous night on the Gobi, and the friendship forged as "walking through the vast Gobi and we are sisters and brothers" shall last long.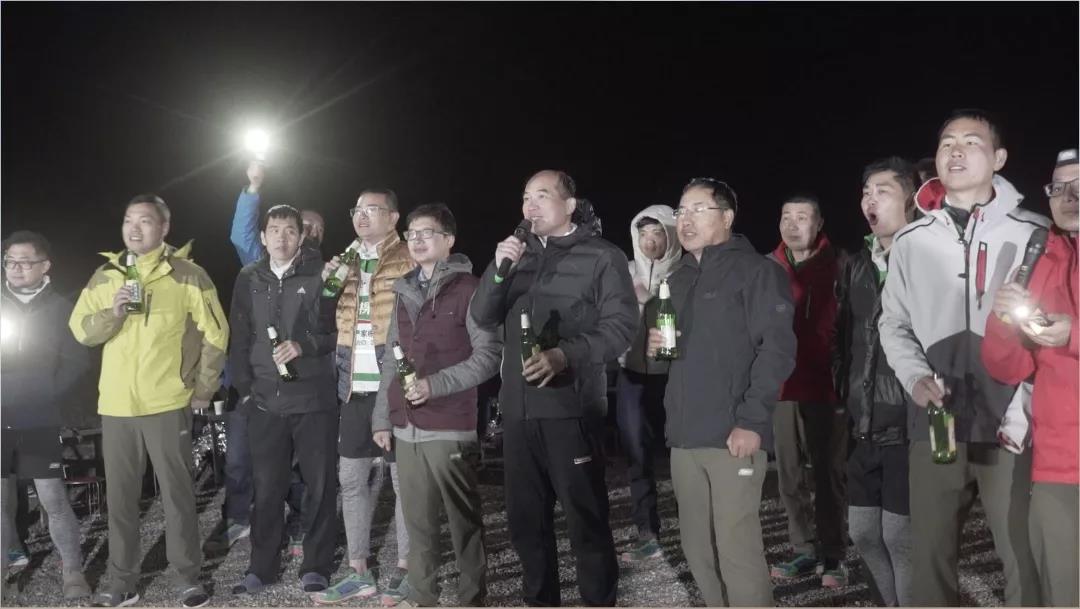 3TREES's teams on the Gobi 2 trip went hand in hand while measuring the Gobi desert with their footsteps, thus interpreting Hsuan Tsang's spirit with their persistence and overcoming all difficulties for the moment of brilliance.