The Opening Ceremony of 3TREES Anhui Eco-industrial Park and Global Partner Summit 2019 Held Grandly
2019.04.27
Category:
News
The opening ceremony of 3TREES Anhui Eco-industrial Park and Global Partner Summit 2019 was held in Mingguang, Chuzhou, Anhui Province from April 26 to 27, 2019.
Present at the galas were Wang Tuqiang, Director of Chuzhou Municipal People's Congress Standing Committee, Yao Zhi, Deputy Mayor of Chuzhou City, Ning Jianbin, Director of Chuzhou Economic and Information Bureau, Wang Jue, Secretary of Mingguang Municipal Party Committee, Wu Shoulian, Director of Mingguang Municipal People's Congress Standing Committee, Zhang Yanping, Chairman of Mingguang Municipal CPPCC, Zhang Yan, Deputy Mayor of Mingguang Municipal Government, Si Xuejun, Deputy Mayor of Mingguang Municipal Government, Sun Lianying, President of China Coatings Industry Association, Hong Jie, Chairman of SKSHU Paint Co., Ltd., and Fang Guoqin, Vice President of SKSHU Paint Co., Ltd. Also attending were more than 2,000 people including representatives of 3TREES's partners, major mainstream media, 3TREES management and employee representatives.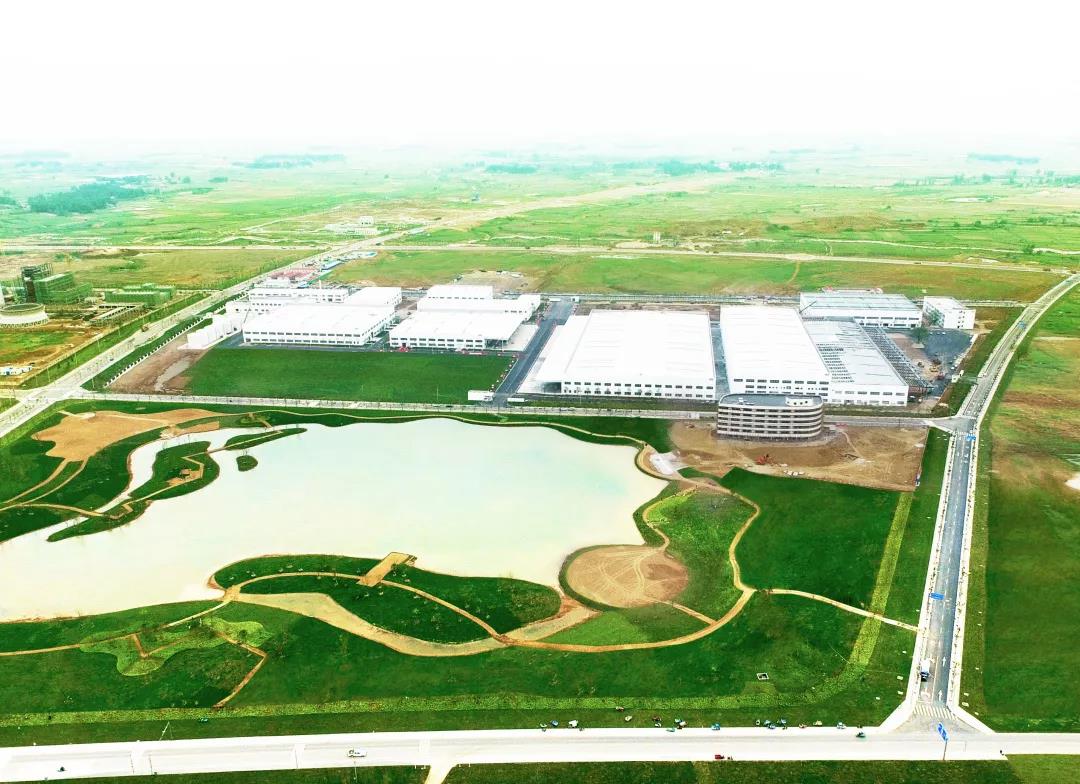 The old trees were green and luxuriant and the lakes were rippling with wavelets, and April was witnessing the 3TREES Anhui Eco-industrial Park thriving. And Hong Jie, Chairman of 3TREES, briefed the guests on the construction of 3TREES Anhui Eco-industrial Park as well as the goals and strategies of the enterprise. Also, Yao Zhi, Vice Mayor of Chuzhou City, Wang Jue, Secretary of Mingguang Municipal Committee, and Sun Lianying, President of China Coatings Association delivered speeches.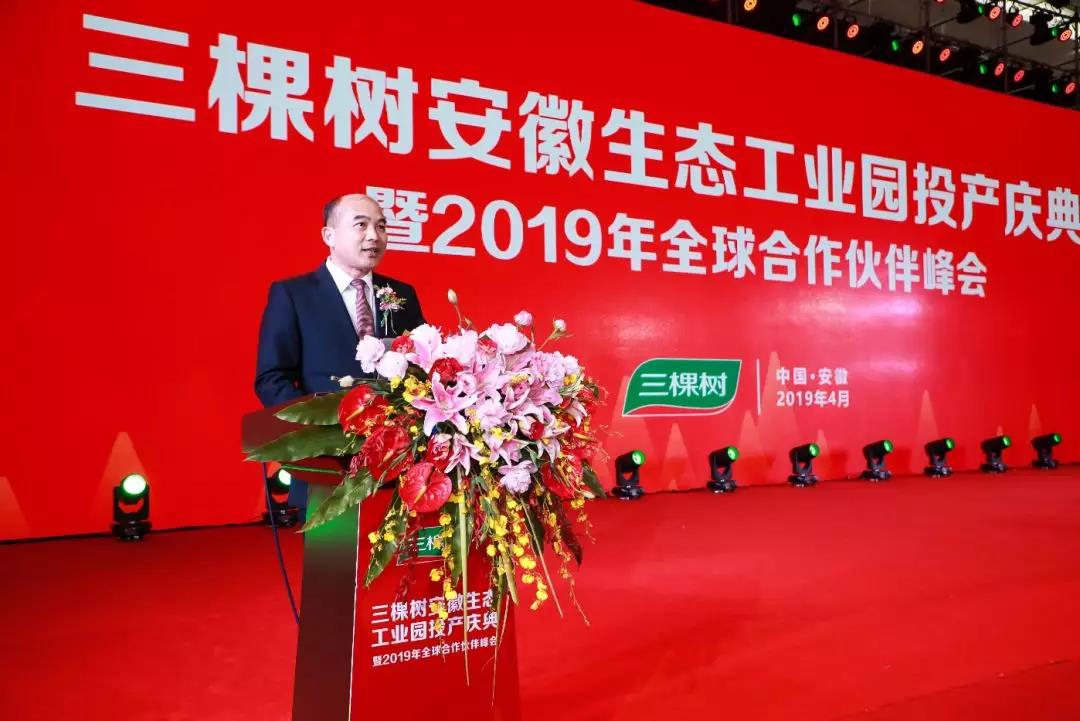 Anhui Province, an important part of the Yangtze River Delta, is located at the strategic crossroads of national economic development and the docking zone of several major domestic economic sectors, and the province's good business environment and profound cultural heritage provide great driving energy and space for 3TREES to thrive on the fertile soil.
3TREES Anhui Eco-industrial Park is located in Mingguang City's Fine Chemical Industry Park, Anhui Province and adjacent to Nvshan Lake, with a total investment of RMB686 million, the first phase covering an area of 266,668m2, and the main building area being about 180,000 m2. And 3TREES has integrated its ecological strategy into the construction of the park which has inherited the green, intelligent and ecological genes of Putian headquarters and boasts a garden-like environment with clear lakes, beautiful trees, green lands and fragrant flowers. Also, the park is fully intelligent, with the world's top automated production lines and clean production systems, which could ensure safe and pollution-free production. As planned, it's to be a benchmark park for intelligent manufacturing and green production in China and even in the world.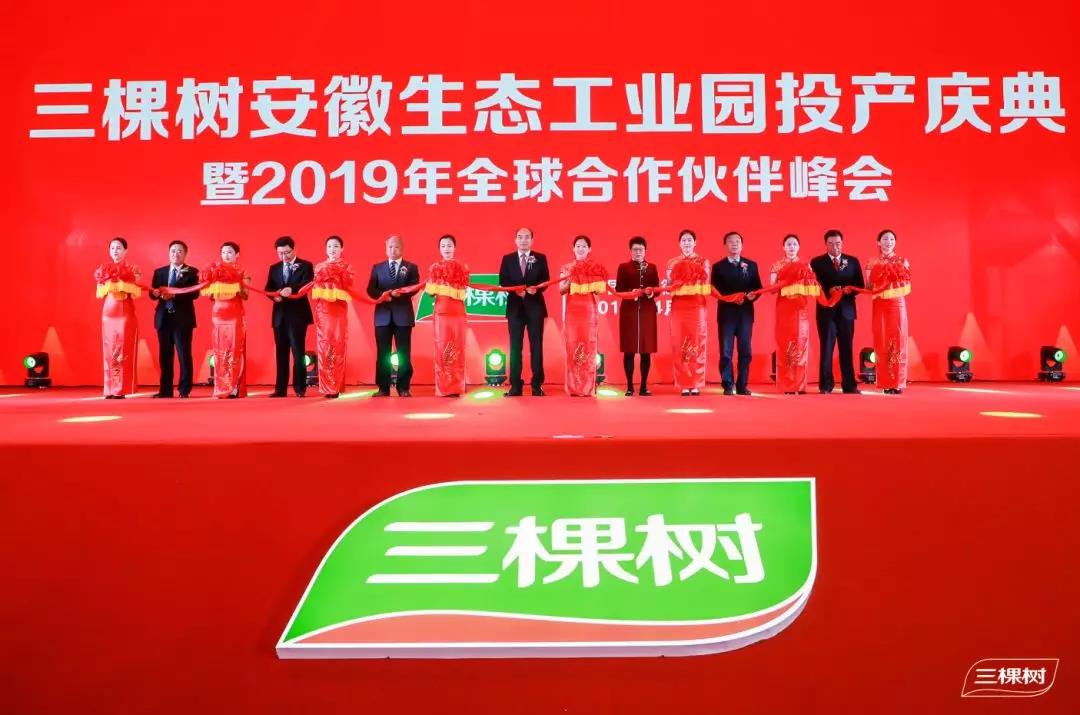 As the pioneer of "healthy paints", 3TREES has always been committed to making environmentally friendly, energy-saving and low-carbon products. And the occasion marked the start of production at 3TREES Anhui Eco-industrial Park of its major kinds of products such as internal and external wall coatings, waterproofing products, insulation materials, auxiliary materials, and floor coatings, which was yet another milestone for 3TREES in promoting industrial transformation and upgrading, speeding up the layout of green supply chain and taking the road of sustainable and green development.
3TREES has 9 production bases and 43 affiliated factories in China by now. And the company has made every effort to create a healthy and better life for human beings by building intelligent, automated and green factories and shaping an intelligent and ecological supply chain that is "multiple, fast, good and economical", working around the core values of Customer Orientation, Win-win Cooperation with Partner and Sharing with Strivers to deliver a healthy and beautiful life.
In addition, representatives of 3TREES partners, industrial representatives, well-known experts and scholars from all over the world also attended 3TREES Global Partner Summit 2019 during the event.
At the summit, Chairman Hong Jie conveyed the gist of NPC & CPPCC sessions to the participants and made a report on the work of 3TREES in 2019. And in addition to wonderful lectures such as those on cultural and strategic empowerment and famous teacher forums, the global conference of "6-in-1 System of 3TREES Green Buildings" and the launching ceremony of "3TREES Urban Colors Research Project" were the two highlights of the summit.
The "6-in-1 System of Green Buildings" is an integrated system comprising products+services first proposed by 3TREES in the industry, which covers six modules, i.e. "interior and exterior wall coatings, waterproofing products, insulation materials, auxiliary materials, floor coatings and construction" to empower green buildings and create innovative value for users. Moreover, 3TREES, in conjunction with Beijing Puyuan Colors Research Institute, has started research on urban colors to explore the laws and functions of nature, humanities and history in urban evolution, pay attention to the emotional experience and color perception in the interaction between human activities and the environment, so as to make homes healthier and cities more beautiful by applying the aesthetics of green building.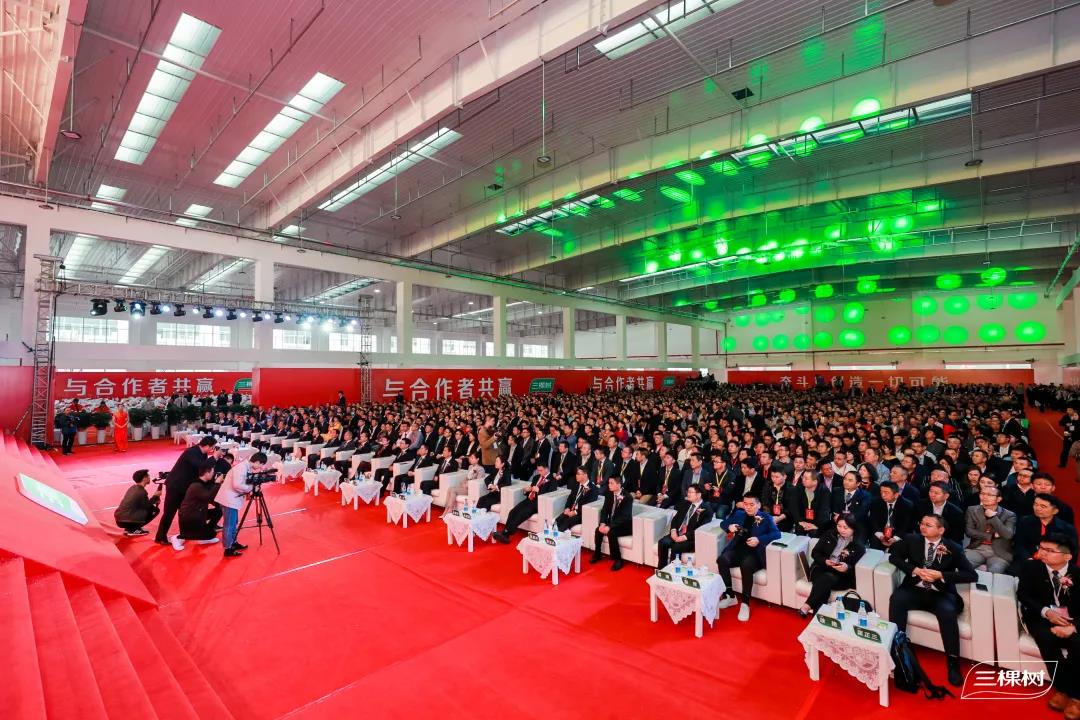 As a year's plan lies in planning for the spring, when everything is flourishing with vitality in April, 3TREES has sown the seeds of hope for the future through the start of production at the new eco-industrial park and the release of a series of important strategic measures.
As a leading brand of national paints, 3TREES shall remain committed to its original aspirations, continue its cultural self-confidence and strategic determination, conduct downright business, keep to the main business and pursue a cause, and build an unending evergreen career together with all the strivers and its global partners, so that the dream of paints for the world and the beautiful Chinese dream resonate and reunite. And not only should 3TREES make the enterprise stronger and bigger through innovations as the drive, but also become a healthy and large-scale industrial group of responsibility, altruism and high social obligations for high-quality growth to help China move from a big country of paints to a powerful one, and to create a better life for mankind.
Highlights of the Opening Ceremony of 3TREES Anhui Eco-industrial Park and Global Partner Summit 2019