3TREES 2019 Gobi Challenge Xiamen Drill Trip Back Home in Victory
2018.12.19
Category:
News
In order to make a stronger self in the peak season marketing in 2018, and welcome the Gobi exploration trip in 2019, the first trekking drill of 3TREES's "Green the Gobi and Support the Earth" 2019 Gobi Challenge kicked off on December 16 in Xiamen's most beautiful international marathon track, and nearly 50 people from 3TREES Gobi Goer Team No. 2 and partners gathered in Ludao Island for a 21-kilometer in-field trekking drill.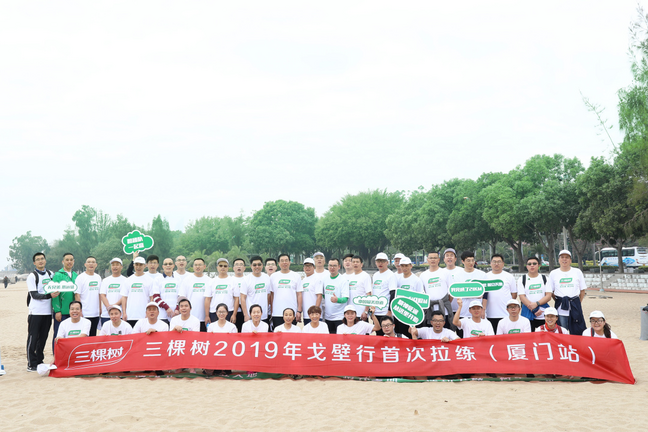 On the morning of the day, 3TREES members gathered at Xiamen Calligraphy Square where under the guidance of professional instructors, simple warm-up and stretching training preceded 3TREES people trekking with full passion, witnessed by the winter morning on the shore of Ludao Island. And once stepping on the world-famous and most beautiful marathon track, the 3TREES people walked quickly in the pleasant scenery.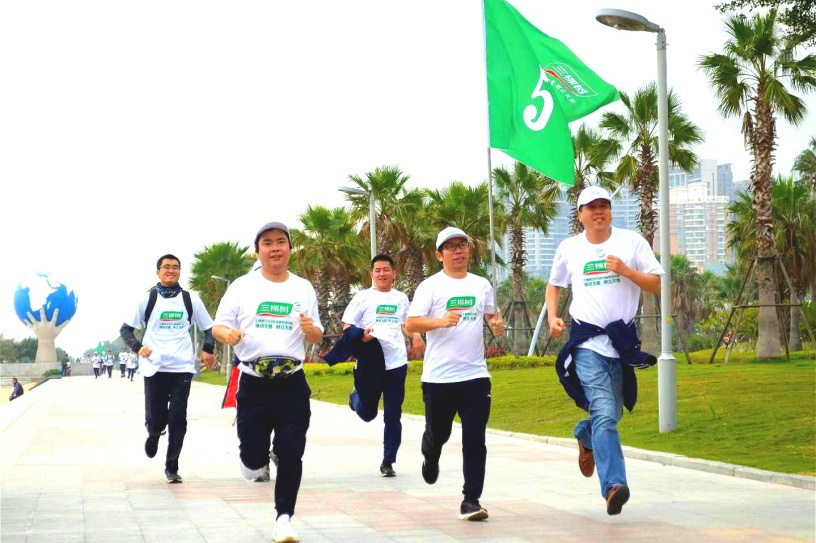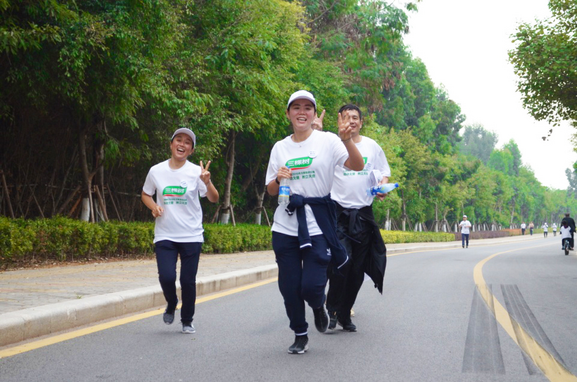 Four hours for a 21km journey, when 3TREES members, amid the team in the pleasant scenery of Ludao Island such as Huandao Road, Convention and Exhibition Center, Guanyin Mountain, moved forward in passion with their dreams shining on their future! One goes fast when alone, and travels far with many companions, thus 3TREES people were stepping on the great earth, moving forward bravely, went out far away while getting closer to the destination!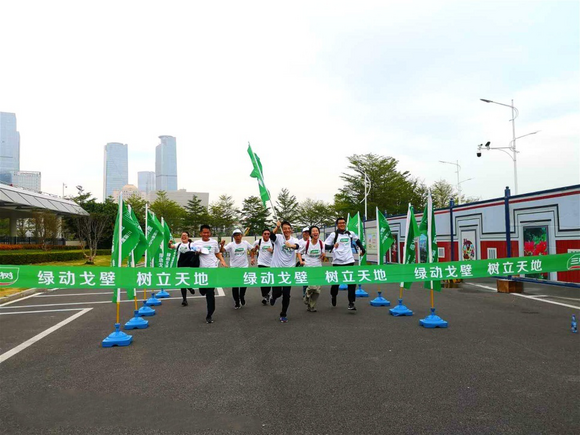 4 hours later, after a short break, the team moved to Gulangyu Island to participate in the business exchange with 3TREES's partners, when one was watching the sea while listening to the wind, chatted about 2019, and looked forward to more brilliant achievements.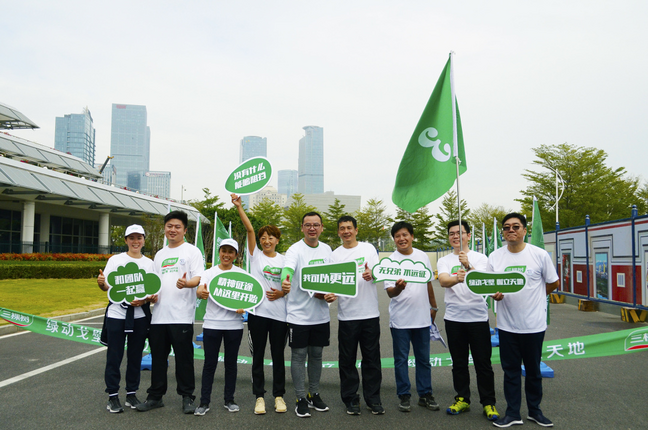 Step by step, and cultivate oneself each day. The Xiamen trek had 3TREES members challenge themselves and expounded the motto "Bear in mind the original aspiration" by their persistence! So we are persisting and striving to start the 2019 Gobi trip with high spirits, and will meet all the challenges in 2019 with brave steps!