Retake the Gobi on the Journey, and 3TREES is Calling on the Most Beautiful Track: the First Stop of the 2019 Gobi Drill in Xiamen
2018.12.12
Category:
News
In 2018 from dawn in Gobi to the sky of stars
We conquered the gravels, the gullies, and the scorching sun
In the wind and sand, 3TREES greens the Gobi and supports the earth
In 2019, we will go on the journey again
On the shore of Ludao Island, the sky is wide and the sea wide
The most beautiful track of Xiamen International Marathon, Huandao Road, is Calling
The first drill of 3TREES Gobi Going
Is beginning!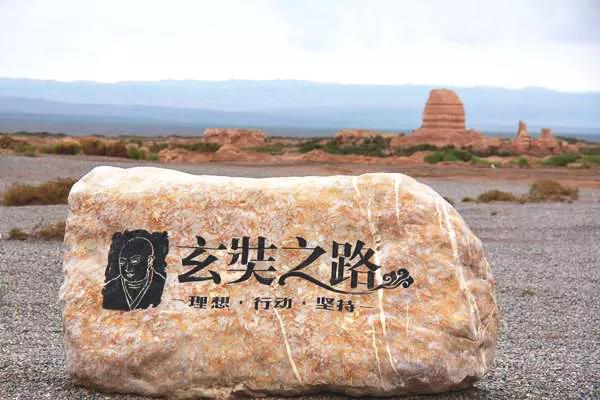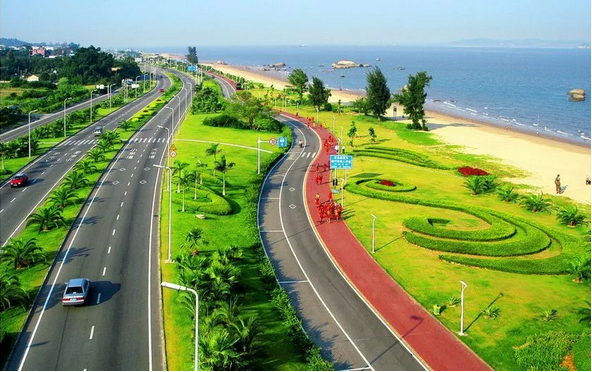 Once upon a time, in order to fulfill his ideal, Hsuan Tsang traveled a long way to obtain Buddhist scriptures. And his whole life was a true portrayal of "Dare to be self-annihilation". The significance of Hsuan Tsang is also about our pursuit and persistence in our own life. So 3TREES's first Journey of Hsuan Tsang Gobi expedition in May 2018 was about ideals, actions, persistence and transcendence. And the 4 days, 3 nights and 112 kilometers of ordeal bespoke the souls following the footsteps, the persistence transcended time and space, and 3TREES warriors army, not afraid of hardships, crossed the Moheyanqi Gobi in their pursuit of faith as 3TREES work hard and strive for the first place; the corporate spirit "Respect nature and care for your compatriots, and be full of vigor and vitality" and the Hsuan Tsang spirit are etched in the trek. And for the peak season marketing of 2018, we met a stronger self, showed unprecedented firmness as greatness is achieved through ordeals, and we were waiting for the moment of victory.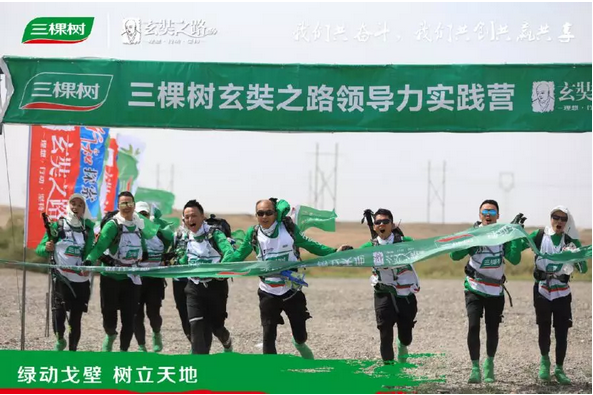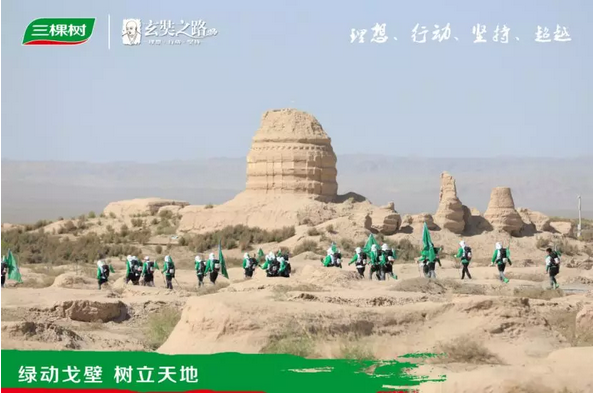 2019 will see us start out again and set foot on the vast Gobi in pursuit of the true meaning for ourselves and our team. We will sound the rally trumpet and set foot on the first drilling trek before going to the Gobi again with "small goals" or "big dreams". There will be no dust, no Gobi, no desolation, no saline-alkali beaches, only the ebb and flow in our ears, and we lit the vast sea with our footsteps. We are about to come to the picturesque Xiamen, set foot on this internationally renowned and most beautiful marathon track---Xiamen Huandao Road, pass through Yanwu Bridge, Guanyin Mountain, World Trade Center Twin Towers, Yanwu Viewing Platform, Zhongshan Road, Hulishan Fort, the coastal route, and walk around the island, enjoying fun and going in the pleasant environment.
In September, when we were still fighting in the peak season
When recalling the classics of 3TREES's first Gobi trip,
It seems that the next time is far beyond reach
After we finished the hard work in the peak season of December,
We're already in the most beautiful international marathon track
Starting the first drill to prepare for the second Gobi journey
Under the blue sky and white clouds, and amid the beautiful trees and flowers
I only see the herons chasing the waves with you
Waiting for heroes to go beyond!
—— May 2019