3TREES Advertises at High-speed Railway Stations Amazing the Sight with Incessant Charms
2018.07.20
Category:
News
Besides maintaining huge investments in its brand publicity on CCTV and new media each year, 3TREES once again spent tens of millions of yuan to launch its strategy of nationwide large-scale promotion at high-speed railway stations in 2018, with its brand advertisements appearing in 17 provinces, 31 cities such as Guangzhou, Shenzhen, Shanghai, Nanjing, Chengdu, Shenyang, Changsha and Xi'an as well as 32 stations thereof, 3TREES embarked on the fast lane of high-speed railway marketing.
3TREES takes advantage of large passenger flow, wide coverage and high frequency of appearance at the high-speed railway stations of major Chinese cities, and uses high-end billboards as the carriers for focused promotion of "3TREES Paints' Healthy+ 8 Hours Odorless Living in a New Home" on large light boxes and huge banners to spread the core values of its brands better, faster and more accurately. As high-speed railway station advertising is characterized by fast communication, wide coverage and accurate targeting, 3TREES's nationwide large-scale advertising would further deepen its green and healthy concepts, strengthen the promotion of the brands, and let users feel the charms of its brands.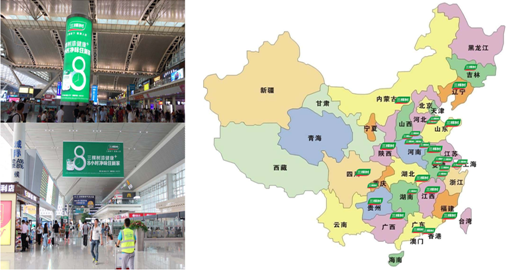 As the pioneer of healthy coatings in China, 3TREES has taken "making homes healthier and cities more beautiful" as its corporate mission in the past 16 years, and has pursued craftsmanship and its original aspirations with ingenuity, bringing the ultimate products and services to each user. From healthy paints to the proposal of building a new home odorless for 8 hours, 3TREES takes the lead in giving healthy life to people with green technologies. And this round of advertising campaign has enabled 3TREES to put advertisements on such important transportation hubs in an all-round, large-scale and high-intensity way, which on the one hand, shows the strength of 3TREES in promoting its brands, on the other hand, reflects its determination to have its products enter thousands of households. Also, it hopes that its high-quality products and professional services could benefit more consumers.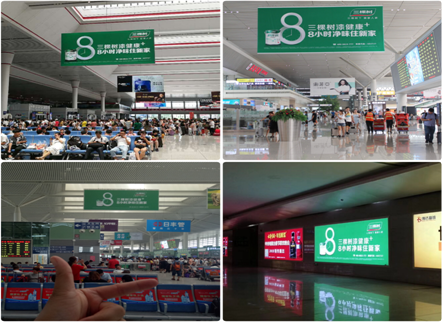 3TREES's high-speed railway station advertising has fully showed its strength, having opened a new chapter in its brand upgrading. And 3TREES shall continue its ingenuity, enhance its competitiveness with a longer-term vision and more accurate promotion strategy, pass on its brand concept of "healthy, green and natural", and enable its banner of healthy paints to take root in Asia and go global!