14 Wall Paints of 3TREES Pass French Indoor Air Emissions A+ Certification
2018.06.22
Category:
News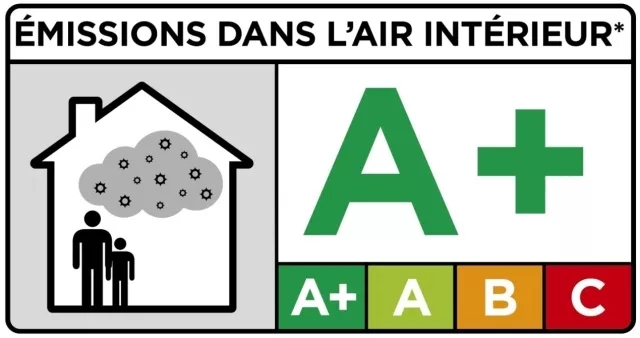 Besides passing the American Greenguard Gold certification, 14 healthy products of 3TREES have passed French Indoor Air Emissions A+ certification recently, indicating that its products have won the recognition of yet another important international authority in terms of healthiness.
The French A+ certification has always enjoyed a high reputation in the world with globally recognized authority and credibility in terms of monitoring and certification of products' indoor air quality .

As the first coating enterprise in China to put forward the concept of "healthy paints", 3TREES has always regarded "healthy, natural and green" as its goal which runs through the development and future of the whole enterprise. Over the years, 3TREES has been committed to the R&D and production of healthy products and has been upgrading its standard regarding healthiness and environmental protection.
With the concept of ultimate healthiness, 3TREES has achieved the highest level of healthiness in the industry. It formulated the new Health+ standard, originated the odor dissipation time measurement, and comprehensively carried out China Environmental Labelling certification, developing characteristic Health+ series products.
At the same time, 3TREES has also been paying attention to the use of its products, striving for their ultimate performance, and controlling the whole process from the selection of raw materials to the making of products to ensure that healthiness starts from the source, the coating process is convenient, environmentally friendly and safe, and the occupancy thereafter is healthy and comfortable.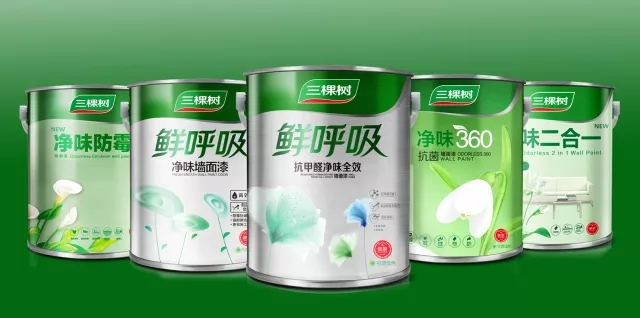 Ultimate Healthy Performance
In this round of certification, the following 14 products have successfully passed the highest safety standard tests of French volatile organic compounds (VOC) and obtained the French Indoor Air Emissions A+ certification label.

★ 3TREES Kids Paint

★ Fresh Breath Anti-Formaldehyde Odorless Full Effect Wall Paint

★ Fresh and Odorless Wall Paint

★ Odorless 360 Antibacteria Wall Paint

★ Odorless 360 Moistureproof Wall Paint

★ Odorless Advanced Hiding Power Wall Paint

★ Odorless Mouldproof Wall Paint

★Healthy Home Odorless 2-in-1 Wall Paint

★ Fresh Breath Odorless All-in-1 Primer

★ Fresh Breath, Odorless and Soft Light Wall Paint

★ Odorless, Mildew-Proof and Soft Light Wall Paint

★ Fresh Breath Bamboo Charcoal Odorless Five-in-One Wall Paint

★ Fresh Breath Bamboo Charcoal Odorless Wall Paint

★ Wedding Wall Paint