With a Brand Value of RMB19.518 Billion, 3TREES Wins "China's 500 Most Valuable Brands" for the 12th time
2018.06.21
Category:
News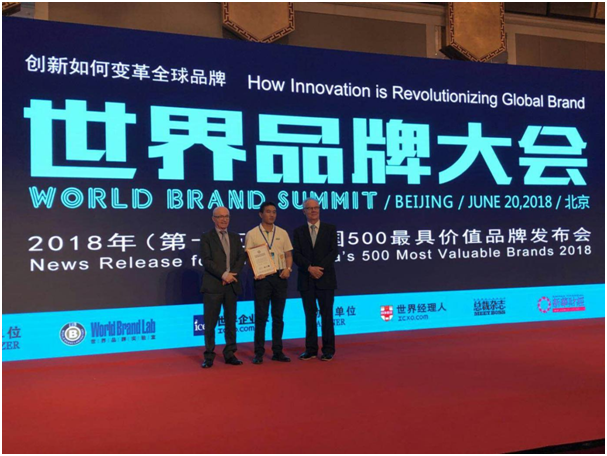 The 15th World Brand Summit and the list of "China's 500 Most Valuable Brands" in 2018 were announced in Beijing on June 20, 2018. In the authoritative ranking made by the World Brand Lab, 3TREES was shortlisted for the "China's 500 Most Valuable Brands" for the 12th consecutive time for a brand value of RMB19.518 billion. 3TREES ranked first in the coating industry, up 15 places from last year.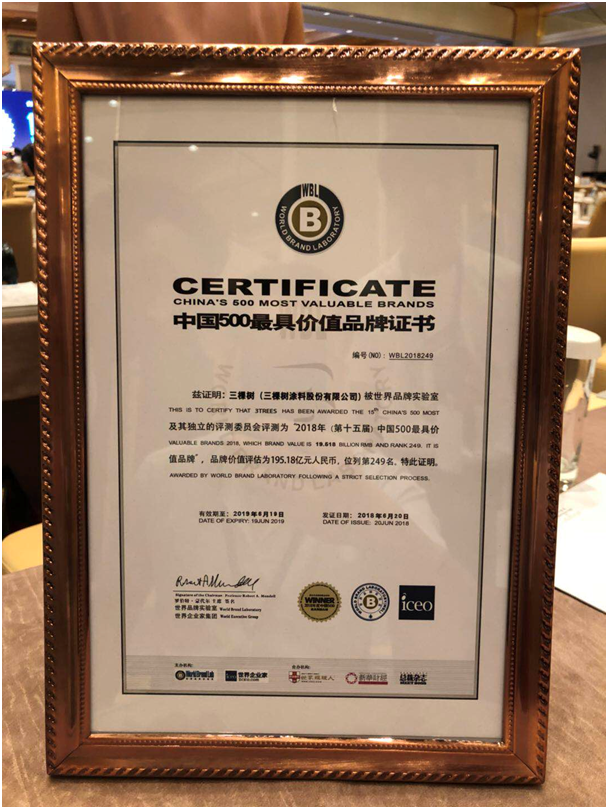 This achievement was inseparable from its concept of "healthy, green and natural". Since its inception, 3TREES has formulated a general guideline with "healthy, green and natural" as its slogan for its corporate image and corporate spirit, has had the consumers associate it with healthy, environmentally friendly and positive images, and has become the leader of Chinese healthy coatings. Having initiated the concept of "healthy paints" and fully promoted it, repeatedly launched the "China Fresh Breath Charity Tour" and held the "National Air Quality Concern Campaign"; set up the first business school in coating industry; become the coating carried by Shenzhou VI and Shenzhou VII … 3TREES has been making continuous efforts for its brand image of "healthiness". In 2017, it carried out five socialized interactive marketing events, namely Health+ Eco-tour, 517 Healthy Paint Festival, Immediate Move-in Spokesperson Competition, 3TREES Public Welfare Action and Beautiful Countryside, which significantly enhanced its brand value and reputation.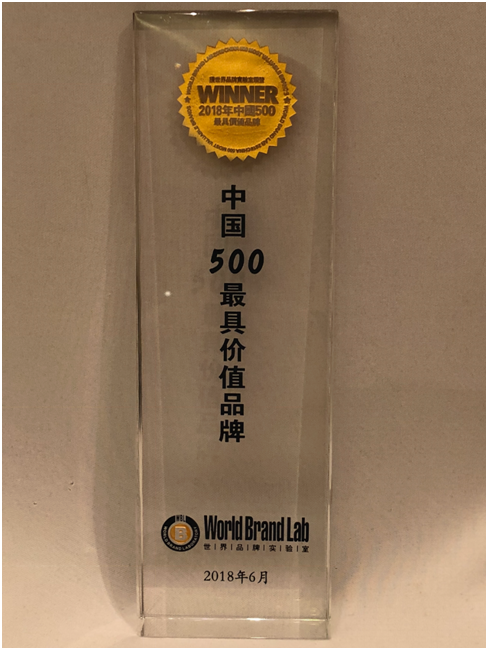 Focusing on its corporate culture and core values, 3TREES has stuck to its corporate mission of "making homes healthier and cities more beautiful", and has set lofty visions, namely, to become one of the top ten paints in the world in 3-5 years and the leading brand in the world in 5-10 years, so that 3TREES can support the earth and green the world. 3TREES is always on the march!