3TREES Healthy Paints Festival: Marketing Should be Done Like This Amid Consumption Upgrade
2018.05.22
Category:
News
Native IPs Ally for a New Approach to Win-Win Results
As people's life has been improving, one's goal has changed from "having a home" to "having what kind of home". And as the leading brand of healthy paint in China, 3TREES's answer to this fill-in-the-blank question is not disappointing, but rather a great surprise.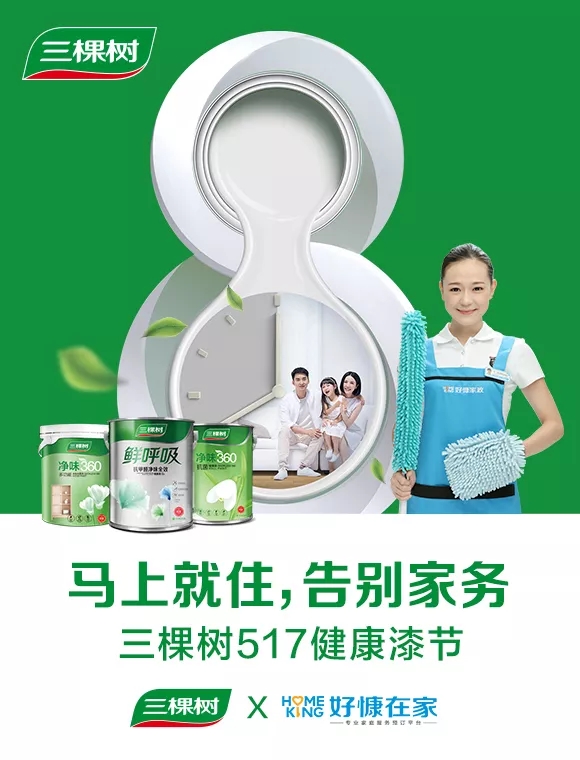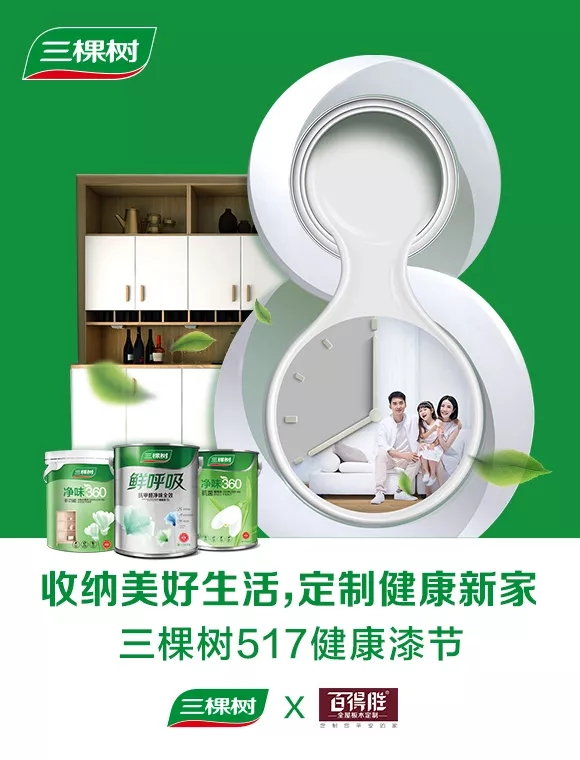 Let you have a healthy home, and in only 8 hours! 3TREES, in alliance with the best Chinese domestic services platform Home King, and Paterson, a famous brand for furniture bent on customizing a safe home, to strike up names at the 517 Healthy Paints Festival. The alliance of the strong local IPs has not only made the concept of healthy living more deeply rooted in people's minds, but also achieved bundled marketing. And the joining of IPs is a new way for IPs' vitality and lasting exposure.
Environmental protection plus healthy green technologies in life
The so-called sci-tech is people-oriented, so is 3TREES as it has been committed to creating a healthy life. And 3TREES has been a leader in the healthy life of today with green technologies from the introduction of healthy paints to the proposal of healthy homes made in 8 hours.
As it is the first one to take green as the main tone of its products calling for a return to the original aspirations and close contact with nature, it is no exaggeration to say that 3TREES is a wisp of fresh air in the chemicals industry with its Health+ series of products enabling move in as little as 8 hours, and with stricter standards in various aspects, which are superior to international and "environmental protection" standards to measure up to and above all customers' expectations for a healthy family in all regards.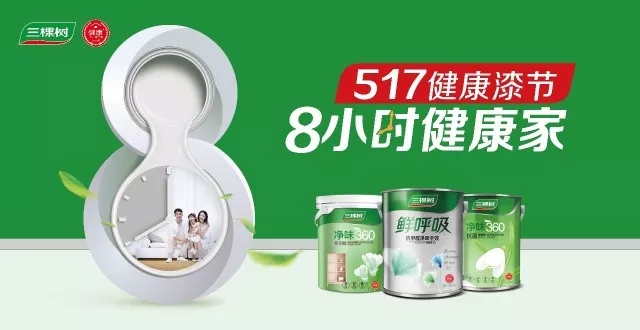 Personalized customized services for upgraded consumer demands
Since we have promised that you should have a healthy home and told you what a healthy home looks like, of course, we must not forget to help you have a healthy home.
The last part of the Trilogy of 3TREES is its "one-stop services for immediate move-in" so that users have no worries about the whole process from purchases, painting to settlement.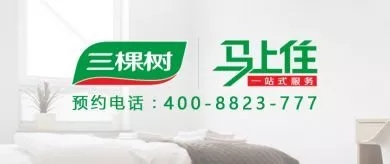 It unique advantages of the seven services comprise immediate arrival on appointment; tailor-made construction plan; customer setting the price; masterly protection of home facilities during construction; WeChat updates on the decoration progress at any time without supervision; and consumers directly move in a safe and non-toxic new home and enjoy a one-year free warranty services after the rapid decoration. Such personalized customization services adequately meet the escalating needs of consumers.
3TREES Healthy Paints Festival is not only about leading consumers to buying and buying again, but to lead a new and healthy mode and experience of consumption.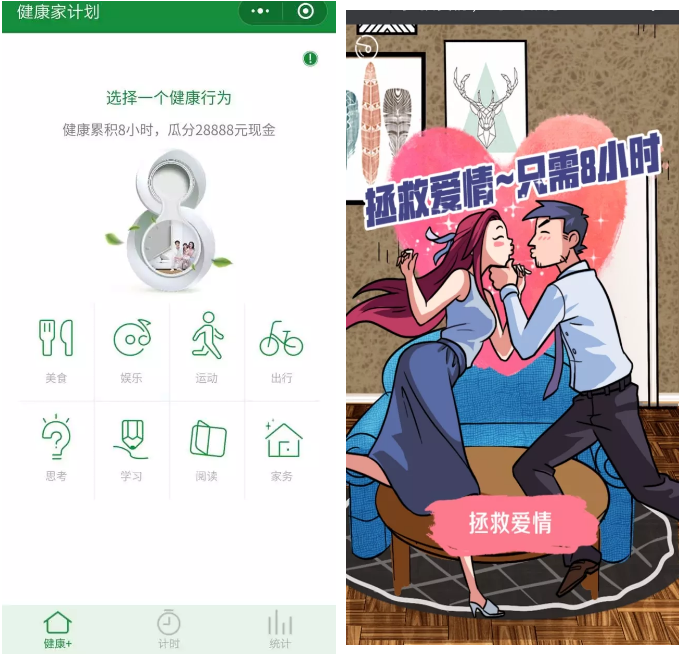 Whether it's the 8-hour health plan or the 8-hour saving love H5 strategy that dominates the screens of social media, those record 3TREES's constant advancement and self-optimization in the exploration of green products and green life. And the 517 Healthy Paints Festival is undoubtedly a good example of such exploration.