2020 People's Choice Craftsmanship Award Announced丨3TREES Honored with the "Craftsmanship Brand Award"
2020.12.30
Category:
News
On December 28, the "2020 People's Finance Summit Forum" hosted by People's Daily Online was held at the New Media Building of People's Daily. The "17th People's Choice Craftsmanship Award" ceremony was held concurrently with the forum to recognize enterprises with outstanding contributions in products, technology, services and brands. 3TREES was honored with the "Craftsmanship Brand Award".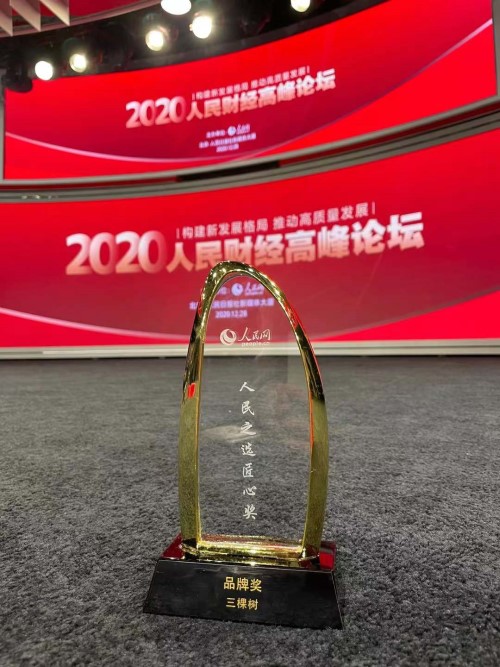 Since its establishment, 3TREES has been committed to delivering a better and healthier life for humanity. Following the corporate mission of "making homes healthier and cities more beautiful", the company has made dedicated efforts to build a green brand, develop healthy products, provide heart-warming services and fulfil corporate social responsibilities, winning the praise and recognition of the whole society. 3TREES made a successful IPO on the main board of the A-share market in 2016, entered the Hurun China 500 Most Valuable Private Companies List in 2019, and ranked among the world's top 10 listed companies in the coatings industry by market value.
The award shows not only the industry's recognition of the strength of the 3TREES brand, but also the popularity of 3TREES among the consumers. The slogans of 3TREES's advertisements, such as "3TREES, Immediate Move-in" and "3TREES, Healthy to Live in 8hrs", have left a memorable impression in people's minds. Through its nature-oriented corporate culture, green and healthy products and fashionable, young and high-end brand image, 3TREES is leading a new way of life and a new trend of home decoration and architectural aesthetics.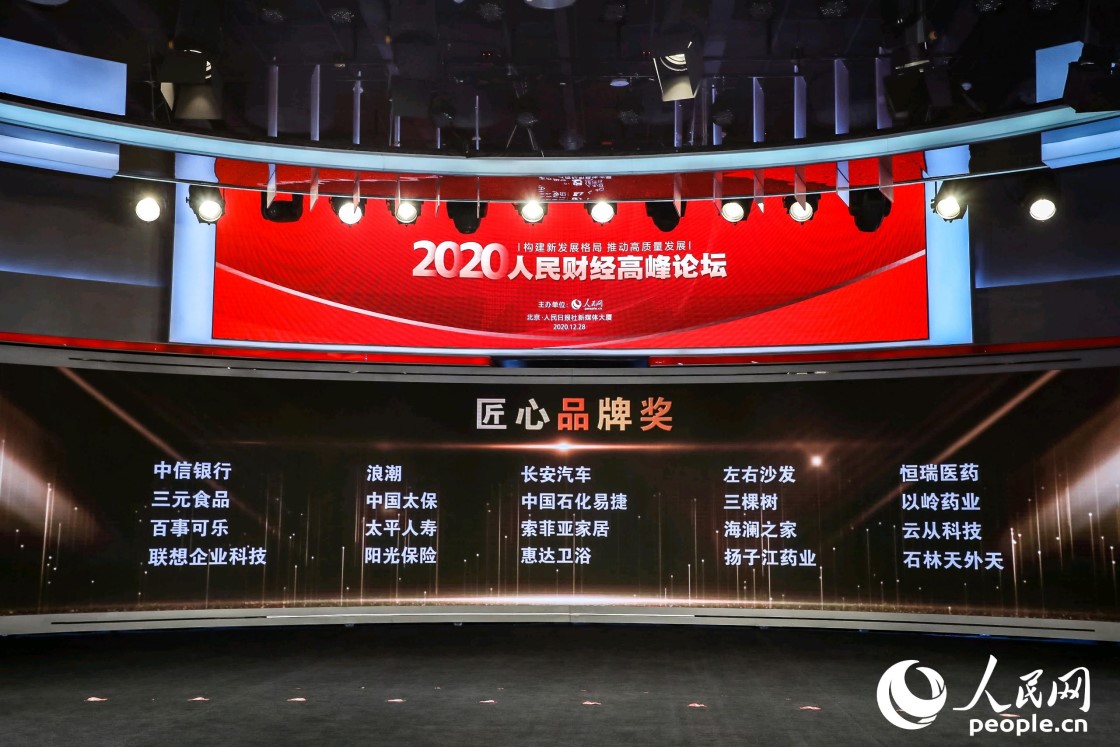 The year 2020 was a year full of challenges. While focusing on its main business and pursuing high-quality and sustainable development, 3TREES continued to seek innovation and change, put the customers front and center and launched a series of high-quality products with high technological content, and low-carbon, energy-saving and healthy features based on the twin drives of "innovation + service". In the meantime, while keeping to the principle of making "healthy, natural and green" products, 3TREES created a new image of high-end and fashionable brand through crossover marketing with the sports, art and aesthetics industries, which echoed the users' aesthetic pursuit and aspiration for a new lifestyle and captured the eyes of the consumers.
As a major national brand, 3TREES will keep to its founding mission and continue to march forward. With intelligent manufacturing and craftsmanship, 3TREES will carry the banner of major national brand, serve the country's industrial development, present the Chinese quality, Chinese brand and Chinese influence to the world, and realize the corporate vision of "supporting the earth and greening the world".