Ten-Ring Certification | 3TREES SEN Sci-Tech Innovation Board Passed China Environmental Labeling Certification
2021.01.08
Category:
News
In January 2021, after a three-month review process, in January 2021, 3TREES's SEN Sci-Tech wood panels and veneer panels passed the ten-ring certification for China Environmental Labeling, which is a further recognition of the quality and environmental performance of the SEN Sci-Tech Innovation Board.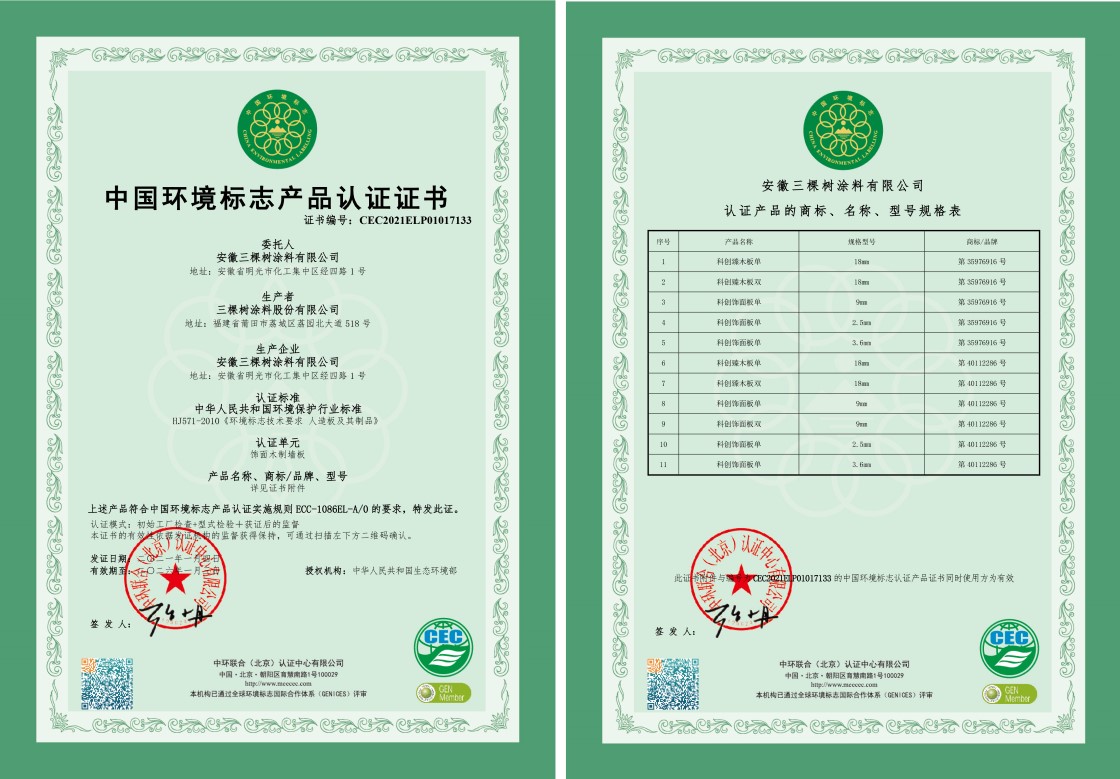 ▲ Certificate of the "Ten-Ring Certification"
The ten-ring label (China Environmental Labeling) is authorized by the Ministry of Environmental Protection of the People's Republic of China. It is a "certification trademark" labeled on the product or its packaging, and the most authoritative and comprehensive green product certification in China.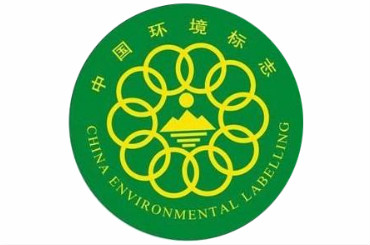 In particular, consumers of building materials and household decorations are paying more and more attention to green and healthy products, and the environmental performance of the products is their primary concern. The ten-ring certification of the SEN Sci-Tech Innovation Board is not just a recognition of its product quality, but also an important reference for consumers to choose healthy and quality products that can deliver a healthy and better life for them and their families.
★No aldehyde added

People who are familiar with panel products would know that the lower the formaldehyde content, the higher the production cost. As a new category of high-end healthy panel products launched by SKSHU Group, the SEN Sci-Tech Innovation Board is made with the aldehyde-free glue exclusively developed by the company and 3TREES's high-efficiency odor-free paint. The application of advanced intelligent coating technology also ensures zero aldehyde usage throughout the production process.
As the result of authoritative testing shows, the formaldehyde emission of the SEN Sci-Tech Innovation Board is far lower than the 0.124 mg/m³ requirement under the national standard, and even lower than the 0.03 mg/m³ industry standard for aldehyde-free products. No formaldehyde addition is the standard feature of the SEN Sci-Tech Innovation Board.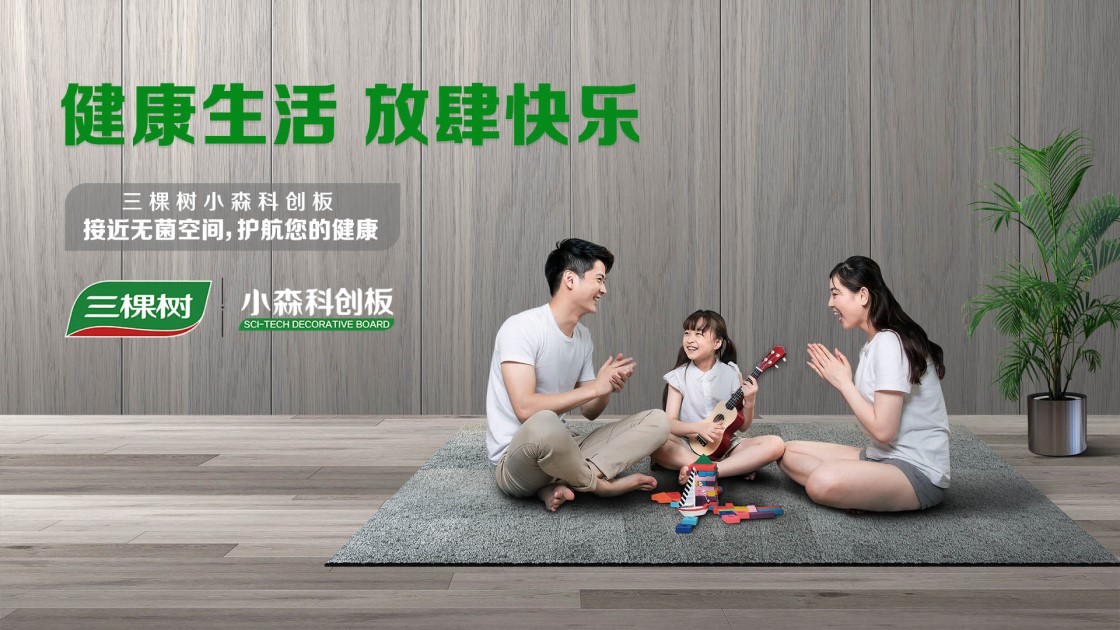 ★International mutual recognition
It is learned that China Environmental Labeling has signed mutual recognition cooperation and agency agreements with environmental labeling agencies in Australia, the Republic of Korea, Japan, New Zealand, Germany, Thailand and some Northern European countries. It has also joined the GEN (Global Ecolabelling Network) and GED (Global Environmental Product Declarations Network), and become a member of the international family of environmental labels, which means that the SEN Sci-Tech Innovation Board is now recognized by all these countries and international organizations.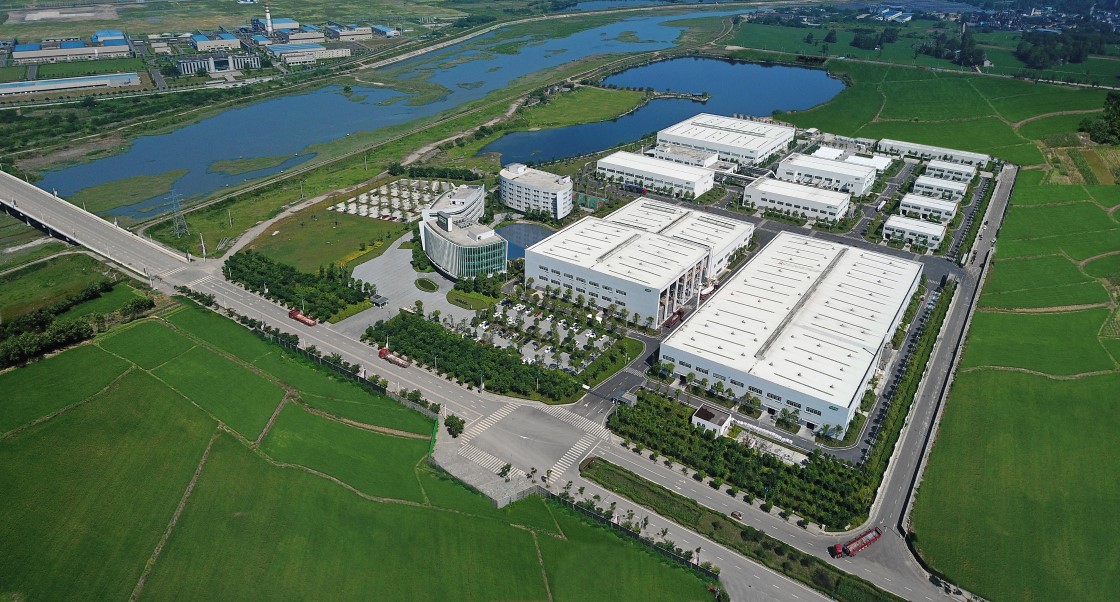 Inheriting 3TREES's brand philosophy of health, nature and green, the SEN Sci-Tech Innovation Board is committed to upholding the principle of environmental protection, and making every effort to build high-quality products with ultimate performance and application for ultimate health, and harness the power of technology to create a better living environment for people who pursue a high-quality life.