3TREES Awarded "2020 Top 100 Valuable Companies of China in the Household Industry"
2021.01.25
Category:
News
Recently, the award list of the "2020 Top 100 Valuable Companies of China in the Household Industry" organized by Sohu Focus Home and Focus Research Institute was released. SKSHU Paint Co., Ltd., a leading company in China's coating industry, was awarded the honorary title.
▲About Top 100
The "Top 100 Valuable Companies of China in the Household Industry" was initiated by Sohu Group with the endorsement of the media. In 2020, the award was expanded for the first time to the whole household industry. Sponsored by Sohu Focus Home and the Focus Research Institute, the selection process focuses on analyzing the values of every candidate company from four dimensions: market, innovation, finance and social contribution. The shortlisted companies will get full exposure on four major platforms: Sohu News, Sohu Focus, Focus Finance and Focus Housing to showcase their strength, industry contribution and social value.

The year 2020 was an extraordinary year. Facing multiple challenges such as the pandemic, the 3TREES associates, under the guidance of the corporate culture, maintained strategic determination and pulled their efforts together around the annual theme of "value, synergy and growth". The company donated money and materials to support COVID-19 response, helped partners resume work and production, recruited a large number of talented professionals and introduced a full package of online and offline training; upgraded the organization of the collaborative platform and accelerated the application of digital technologies; stepped up product innovation, improved the layout of the supply chain and established an all-channel full-service system; made advances into the building materials supermarkets, established connections with top decoration enterprises and staged the first online live streaming in the coatings industry; implemented all-staff marketing and collaborative marketing, promoted the implementation of the dual "six-in-one" strategy and pushed for high-end transformation of the retailing business.
Despite the challenging environment, 3TREES has managed to achieve high speed growth. With the significant increase in its stock value, 3TREES is now one of the top ten listed coatings companies in the world by market value, creating rich material wealth for employees and laying a solid foundation for business growth in the next five years.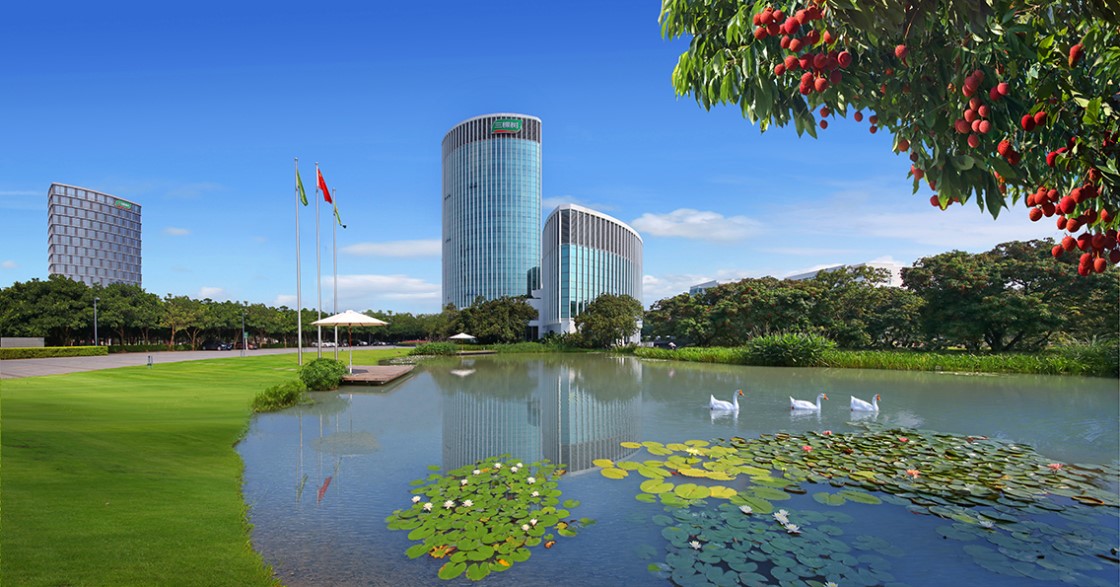 In 2021, under the new development paradigm, 3TREES will continue to keep confidence in its corporate culture, maintain strategic determination, make a clear assessment of the general trend and seize the opportunities. Focusing on the theme of "pursuing innovative growth, building a competitive culture, and marching toward 100 billion", 3TREES will carry forward its corporate spirit, continue to move toward the goal of high-quality, high-speed sustainable development, and start a new journey toward 100 billion.