A public welfare alliance of national brands comprising 3TREES, Jomoo and Xtep entered the Matizhai Primary School in Tengchong, Yunnan on May 31, and sent holiday gifts and greetings to all the students on the eve of Children's Day.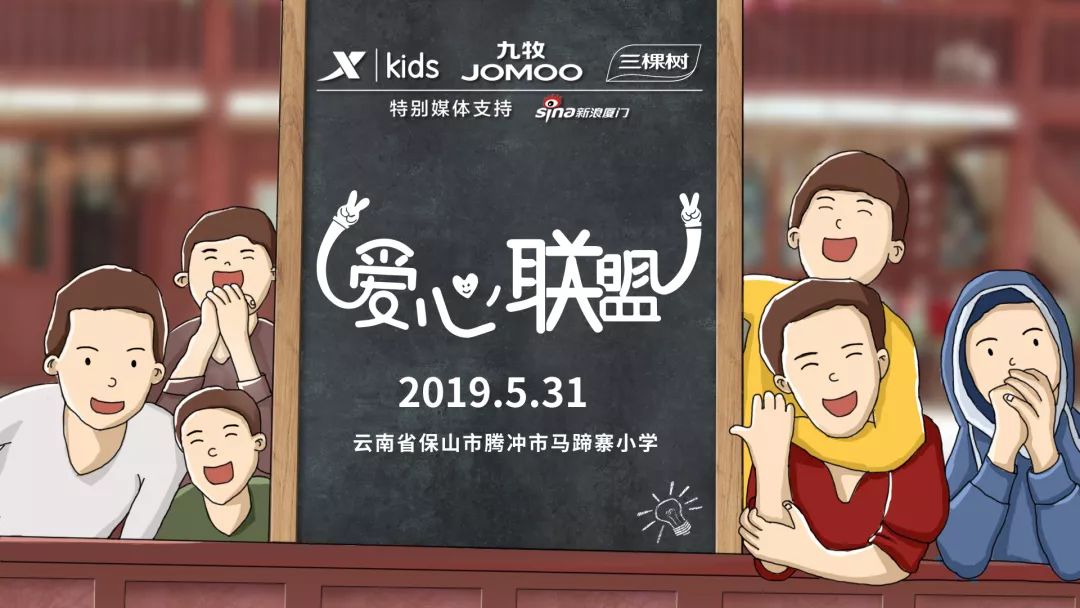 That day, representatives from 3TREES's Tengchong regional partners, Yunnan provincial sales teams and 3TREES headquarters staff as a volunteering group went to Matizhai Primary School together with volunteers from Jomoo and Xtep to spend a different "June 1" with the children of the school in advance when the volunteers brought all kinds of necessities for study and life to the children.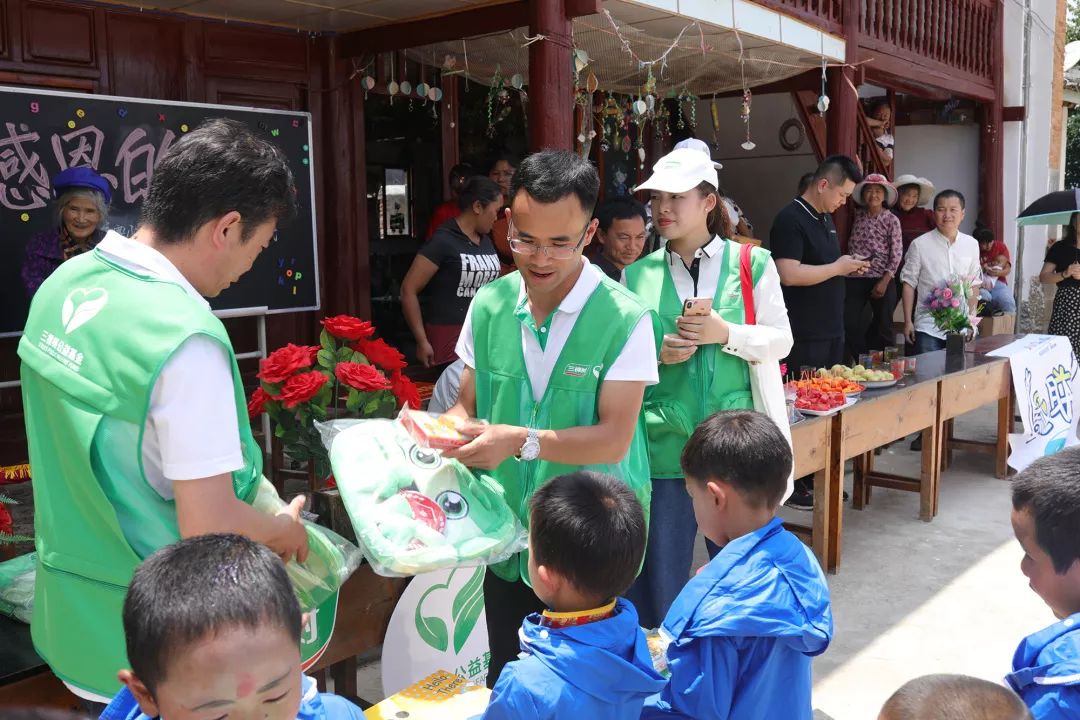 Next came the session of interaction, when the teachers and students brought vivid and simple performances and won bursts of applause. Subsequently, the volunteers made home visits to not-so-well-off students, going to families to give the children grants.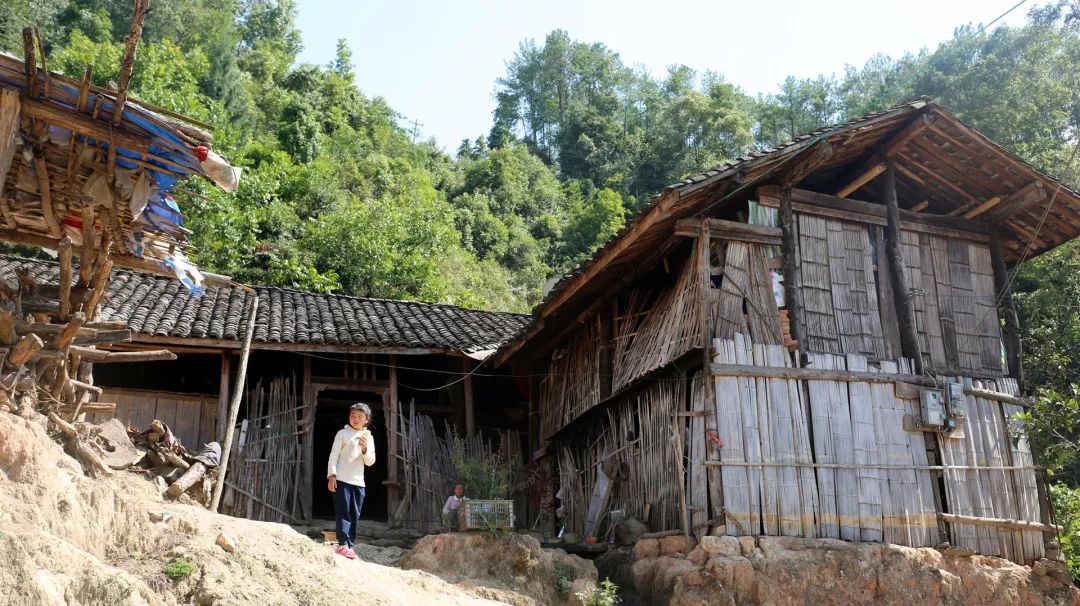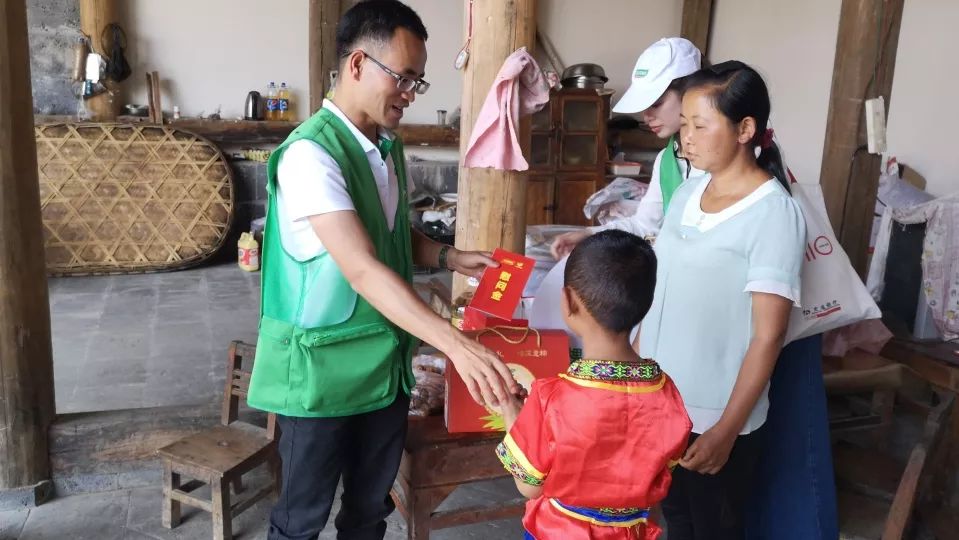 Earlier on, some enterprises had, with their own advantages in combination with the actual situation and conditions of the School, effectively solved the problems and difficulties that had faced the teachers and pupils by improving the campus and bettering the teaching and living facilities. Among them, 3TREES started 3TREES Public Welfare Fund, launched the campaign of "Green Classroom" campus donation, and its Beautiful Countryside Division, together with its local partners, had painted and renovated the campus, installed window panes for the classrooms, applied healthy and environmentally friendly paints on the walls, renovated desks and chairs, and built a small playground for sports.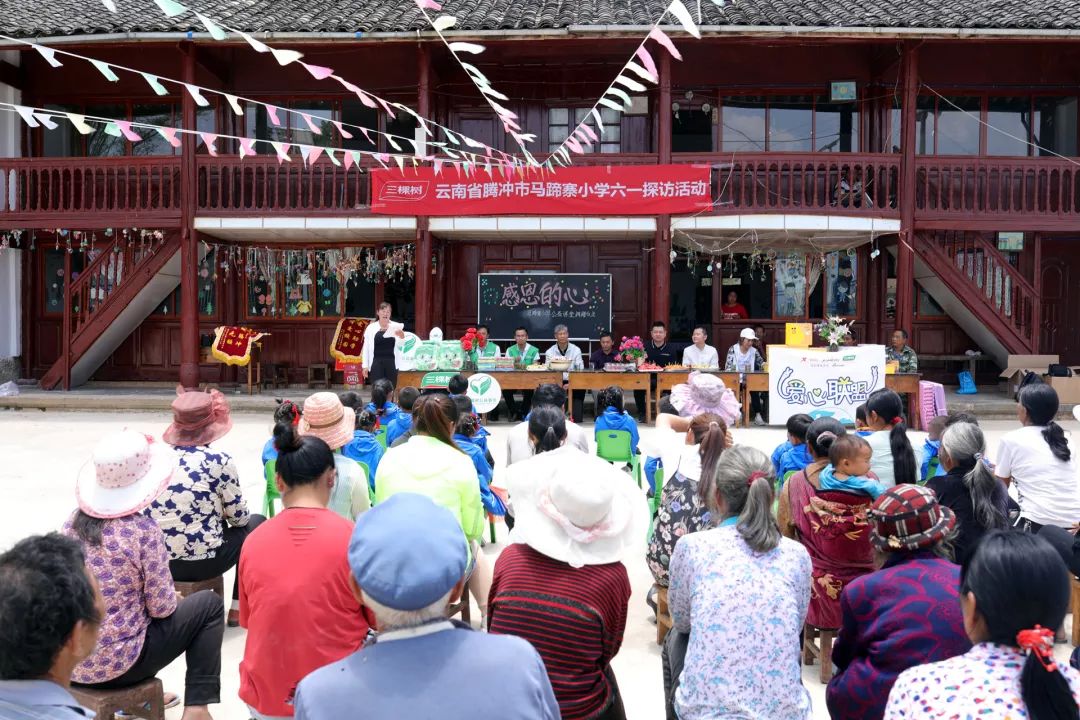 Matizhai Primary School, located in the southernmost part of Xiangshan Village, Wuhe Township, Tengchong County, Baoshan City, Yunnan Province, is the most remote school in Wuhe Township. It has only a two-storeyed wooden teaching building, two classrooms and a simple canteen, and teaching materials are extremely scarce. Also, there are 20 students, most of whom are left-behind children in poverty-stricken families.
3TREES joined hands with Jomoo and Xtep on the occasion to make a donation to the underdeveloped school, which had not only brought warmth to the lovely students, but also practiced precise poverty alleviation with the advantages of enterprises. The joint action was also an example of national brands taking part in in public welfare. In public welfare undertakings such as poverty alleviation and teaching assistance, many enterprises jointly participated or organized public welfare activities so as to share resources and complement the advantages of each to deepen and broaden public welfare undertakings.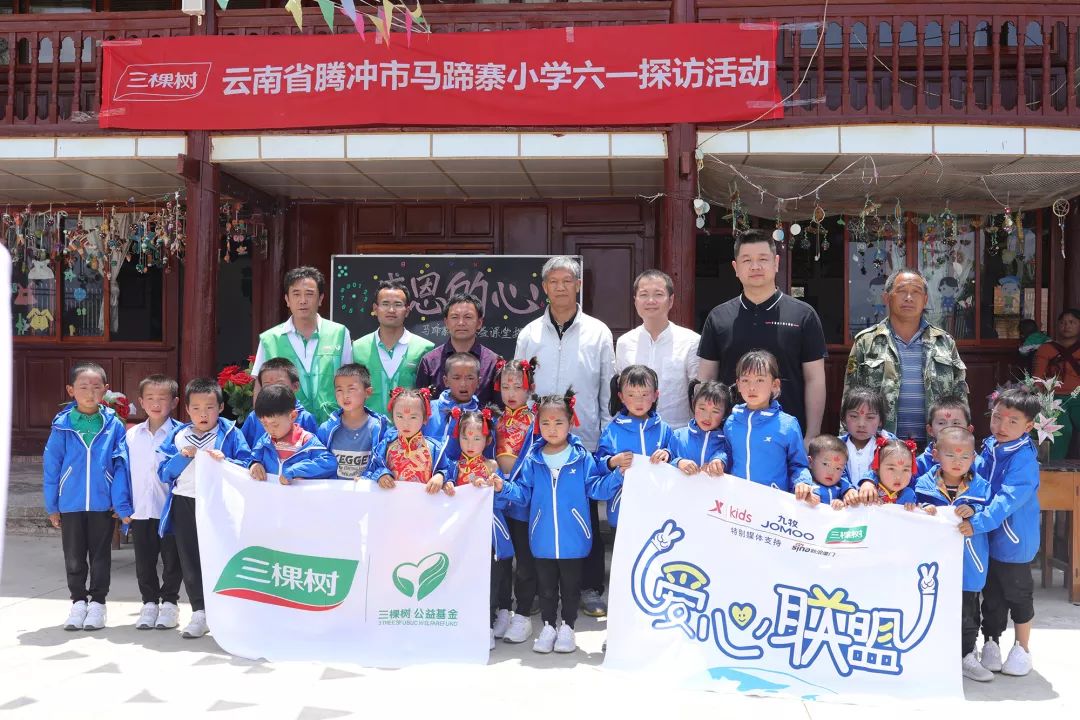 While doing righteous business, 3TREES has been caring for financially disadvantaged children, environmental health, talents, culture and education, and has donated funds and materials for many public welfare undertakings such as poverty alleviation, environmental protection, talent training and teaching assistance from the very beginning, and shall continue its contribution to the harmony of society, shall respect nature and care for its compatriots, and spread the seeds of great love.